Haus Call Is The New Service App For Men Of Color That Will Bring The Barber To You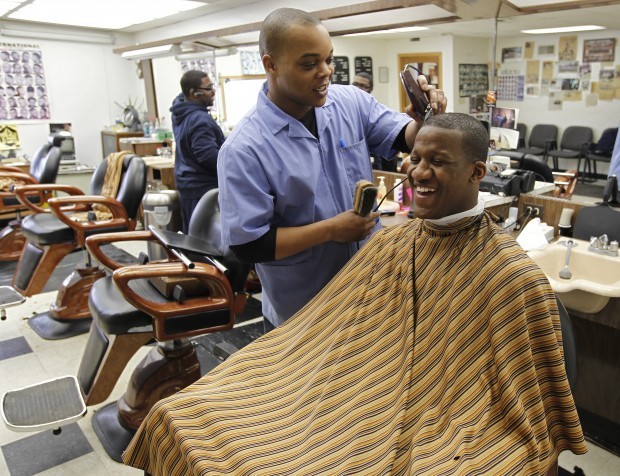 Imagine having the luxury of making an appointment with your barber and having him come to you? Well, there is now an App for that.
Three Howard University grads came up with a solution for men to make 'Haus Calls" pun intended. Morgan Winbush, Killian Lewis, and Crystal Allen Washington came up with the idea for the app after witnessing guys they know spend all of their Saturday at the barber shop.
As a matter of fact, most guys now spend Friday night in the shop to avoid the Saturday rush! Crystal J Allen Washington is the apps chief technology officer and using the knowledge she gained from a coding boot camp she coded the app for 4 long years to help bring the app to life!
"That was one of the challenges that we were facing throughout our first three years: not having a technical founder…It was important for at least one of us to have that experience and that skill," she says.
Via Vibe:
It's homecoming at Howard. Every guy we know is trying to feel and look like Diddy," Chief Marketing Officer Morgan K. Winbush tells VIBE on a conference call.
"If you're running or coming into town really late, and you had to go to #1000Bottles or whatever party is happening on Friday night, but you didn't have enough time [to spare], you could use HausCall and a barber would come wherever you are to cut your hair and make sure you looked great."
Aside from the traveling man, HausCall aims to meet the needs of working clients and men with families who can't always afford to sit through gruesome wait times. Through the service, users can book-on-demand and future appointments while choosing from a pool of recommended barbers filtered through a peer-evaluation system. They also have options to track their personal choice, expected to arrive within 30 minutes of a request, with the app's GPS feature and take care of payments and tips straight from their cellular devices when the service is complete.
"In the future, we have a lot of plans to work with brands like Bevel and to also work with men who were incarcerated and have trouble finding jobs to get them back on their feet."
Haus Call will do a soft launch in June 2017 in D.C. and plans to expand to Atlanta, New York and Charlotte. Watch This is Haus below:
Find out more about Haus Call here.
6 Essential Gadgets You Need For Your Home Office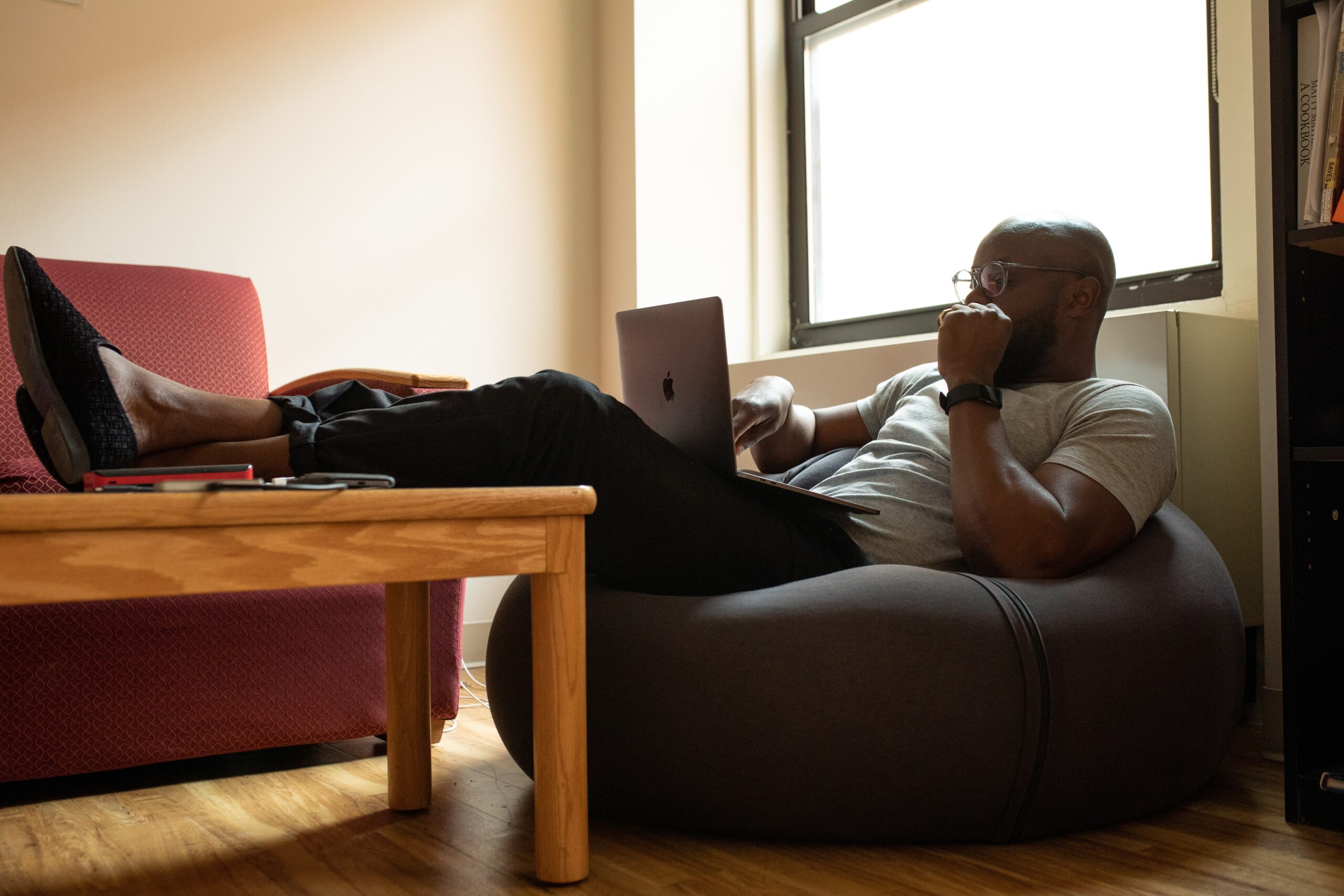 For some, working from home in a home office is the only way to work. But for a lot of professionals, this is something that takes time to adjust to.
As we get used to working from home, it's crucial that we rearrange our working space to reflect the office. Whether they are functional or stylish, these essential gadgets are what you need to help stay focused on your daily tasks.
The hub of your home office is always your desk. It houses most of your essential equipment, after all. But a regular sitting desk might not be the best option, particularly in the long term. We recommend a standing desk; or a stand up adjustable desk, if your budget can allow.
There are tons of benefits that come from standing desks. You can lower your chances of gaining weight, reduce back pain that often comes from sitting too long, reduce your risk of getting diseases caused by inactivity, and even lower your blood sugar levels.
If you have to sit to get work done—some guys just don't like the idea of standing desks—then any regular office chair won't be of much help to you. Instead, opt for an ergonomic chair.
This chair is designed to keep you comfortable and help you remain seated in the proper position for long periods.
It typically has lumbar support, is height adjustable, can swivel, and is shaped in a way that mirrors your body's natural seating position. By providing additional comfort and support, ergonomic chairs are essential to help you maintain a full workday without tiring your back.
After that first sip of coffee, we usually get down to work, and it often takes a while before we go for another sip. When we remember that we have a mug of coffee right in front of us, it usually is already cool. Hardly anyone enjoys a lukewarm cup of coffee.
That's where the Coffee Mug Warmer comes in. This is a handy device that you can place your mug on. It will keep your coffee hot—or any other liquid in your mug, really. That way, you won't have to leave your desk to go reheat your cup.
It's extremely easy to get distracted while working from home. There are just too many things that can grab our attention, whether it's a noisy neighbor, the TV playing in the living room, or something else.
To help maintain focus for as long as possible, noise-canceling headphones are essential. We can use them to play our favorite music or simply to eliminate all background noise. Either way, they help us to get into the zone and lose ourselves in work for long periods.
There is no shortage of decent headphones out there, though we recommend checking out the reviews for each one to know what's the best fit for you.
Since your home office needs more devices than you might initially think. And most of these devices need a power outlet. So, it's important to be prepared by getting a surge protected power strip.
This is an important device for any additional gadget or gear you might get for your home office.
Ideally, look for one with surge protection. Some of your gadgets are not cheap, and you don't want something like a power surge turning them into useless chunks of metal.
If possible, also opt for power strip with USB ports for your phone and other small devices.

Not many guys have desktop computers at home. But a lot of us do have laptops for work. When you're working from home, it can be easy to hunch over your laptop; even if you're working at a desk.
This will cause your neck and shoulders to ache, and the longer you do this, the more you turn poor posture into a long-term problem.
One easy solution is a laptop stand. It positions the laptop so that the screen is close to your eye level. It also helps to keep your laptop ventilated, which is a major plus if your work makes the laptop's hardware do the heavy lifting.
6 Coolest 2020 Video Games To Play Now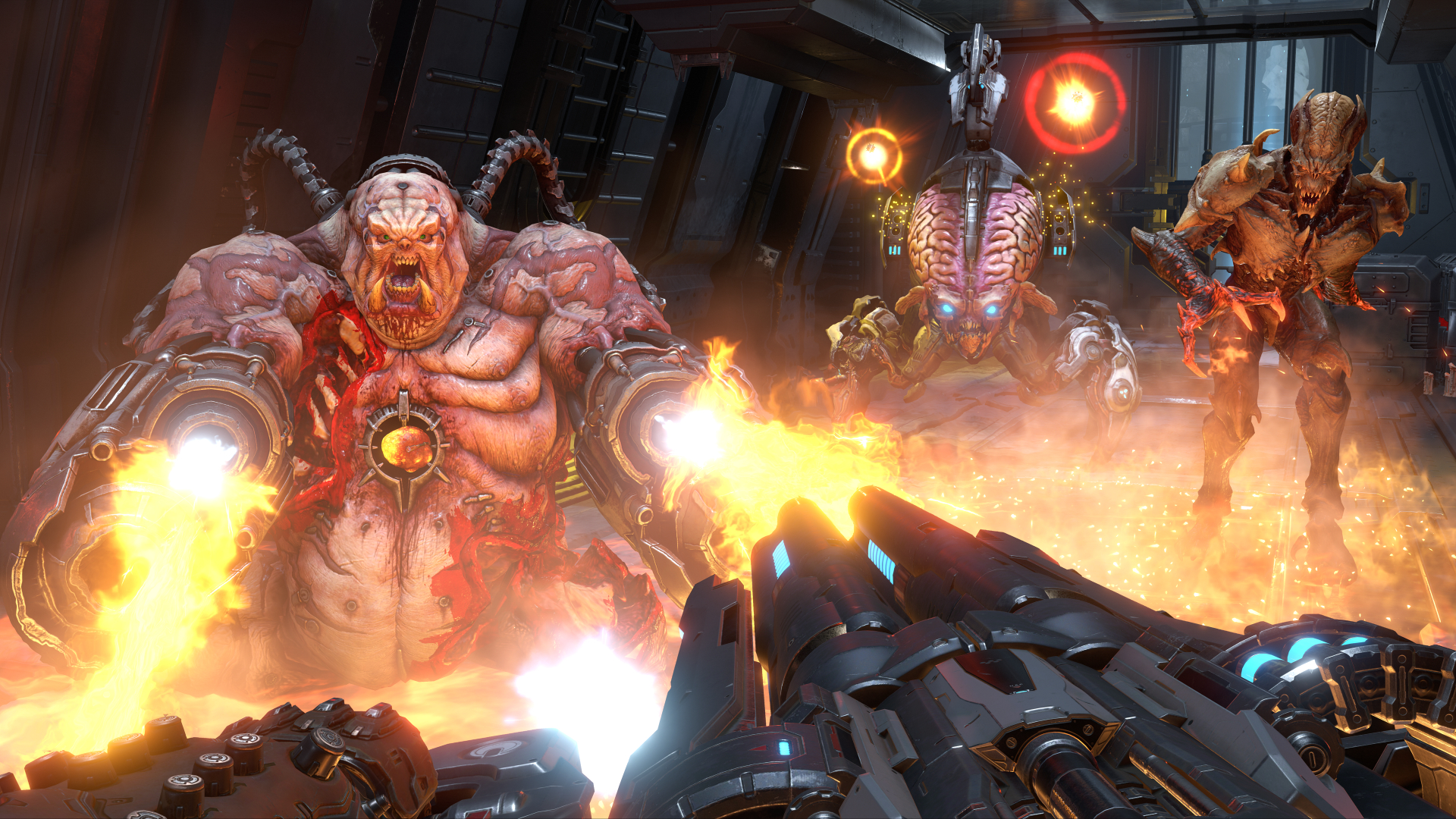 Looking for the coolest 2020 video games to play while in quarantine?. We have to admit the Coronavirus epidemic has affected virtually every industry, gaming included.
It's also the year that is ushering in a new generation of video games from both Microsoft and Sony.
And some of the games released this year—so far—have been some of the most stellar entries of the current generation.
This year has seen games so divisive that virtually no two people can agree on how good or bad they are; games that keep getting delayed but no one complains; and games that are quickly becoming cult hits.
We are taking a look at the coolest 2020 video games of the year that you can play right now.
Final Fantasy VII Remake


The original Final Fantasy VII is widely regarded as one of the best video games of all time. It still has a massive following, though the franchise has rarely enjoyed the same success it did back then.
Cue the Final Fantasy VII Remake. Gamers waited for it with cautious optimism, especially since it would only be remaking part of the original game. However, when it released, it blew both reviewers and gamers away. Gameplay-wise, it feels more like Final Fantasy XV than VII. However, the game spends all of its time in Midgar, with more emphasis on the characters and story than the original game. It's a triumph, and one of the best games of the year.
The Last of Us Part II is one of the most divisive games of the past few years. The first game received critical acclaim and was one of the PS4's bestselling games. So, when Naughty Dog announced a sequel, expectations were sky-high.
The developers could have taken the easy path and given fans what they wanted. Instead, they chose to make something divisive that they believed was a necessary way of continuing the story.
It's a lot more brutal than its predecessor, it tackles heavy themes, and the plot is divisive, to say the least. The Last of Us Part II is not for everyone, but everyone should play it regardless.
Ghost of Tsushima tells the story of a lone samurai who takes the fight to the Mongols who have invaded his homeland.
The game has a wide and intricate open world, with stunning landscapes, intense combat, and a story that's more than a little inspired by classic Akira Kurosawa films.
The game is a nice send-off for the PS4. It might not be the most original game out there, but it's investing, showcases the console's graphical abilities, and tells a decent story.
Doom Eternal
When it comes to pure balls-to-the-wall thrills, Doom Eternal is probably the game of the year. Its fast-paced intensity doesn't let up from the first minute, and the game hurls tons of demons with different abilities at the player.
Mowing down demons is a thrill ride, and it's exactly the sort of game that your parents would have a problem with if you played it while young.
Doom Eternal has been polished to the extent that no other game does what it can with such refinement and balance. For pure action, Doom Eternal is in an evil class of its own.
Half-Life: Alyx
For years, fans have cried out for Half-Life 3. For years, Valve ignored them. And now, in 2020, Valve keeps ignoring the calls for a sequel to the franchise that made it a major video game developer.
Instead, they released a VR-only game set between Half-Life 1 and 2. However, Alyx isn't a bad game. To the contrary, it might be the best VR game ever released.
Alyx is a survival game that makes use of virtual reality in ways other games couldn't have dreamed of. In some ways, it feels like playing the 2020 version of Ready Player One.
Animal Crossing: New Horizon is the biggest surprise hit of the year so far. While the developers were expecting a moderate amount of success, the game blew away their expectations.
It has sold over 13 million units, making it one of the bestselling games of the year and a critical darling.
The game focuses on a character who moves to a deserted island. Here, they can craft items, catch fish and insects, and help develop a community.
The game is simple but immersive, and numerous players have spent countless hours developing their island. did we miss anything? What are the coolest 2020 video games you have played so far this year?
5 Best Mirrorless Cameras You Can Buy Today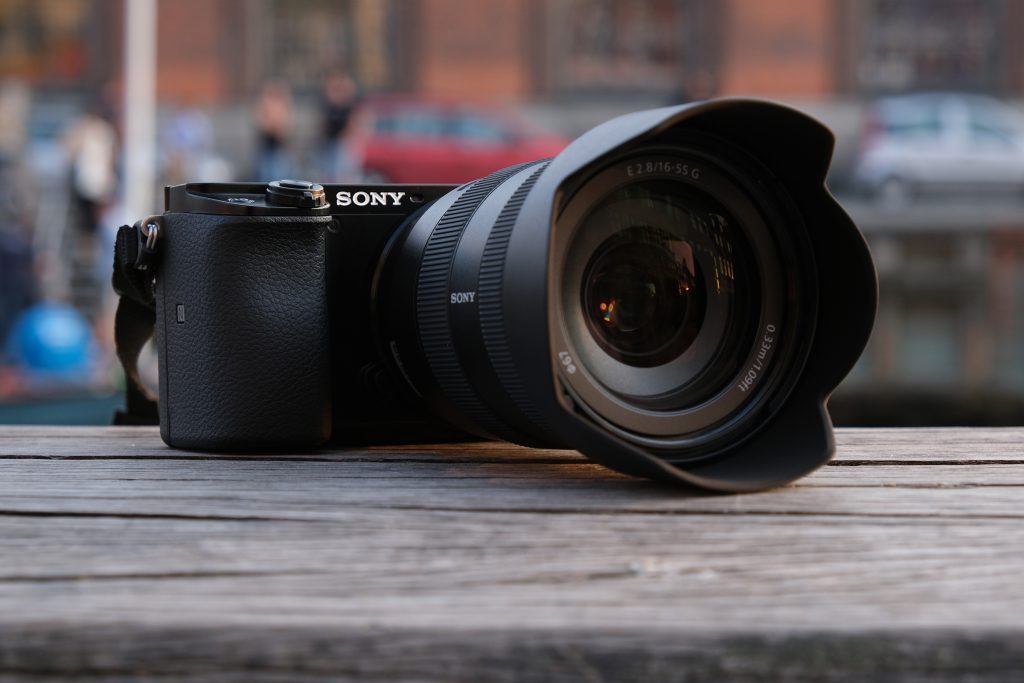 Mirrorless cameras have come a long way since their inception. Right now, they can easily rival similar-priced DSLR cameras when it comes to features, versatility and image quality.
They are also superior when it comes to technologically innovative features. It wouldn't be an exaggeration to say that mirrorless cameras might become enthusiasts' preference in the coming years.
Of course, we're still some way from that. But for now, let's take a look at the best mirrorless cameras you can buy today.
Sony A6100
Not everyone is a pro who needs the latest and costliest camera. Some people are just starting out and for them, the less complicated, the better.
The Sony A6100 is the best mirrorless camera for beginners right now. It has the same APS-C sensor used in Sony's more expensive cameras. It also borrows the autofocus of the more expensive flagship A6600.
This results in a quick and reliable continuous tracking ability for video as well as stills. Image quality is excellent, the battery life is decent, and the camera's tilting screen is touch-sensitive.
The camera does have a few flaws compared to the flagship models, but it's an excellent all-rounder for beginners.
Canon EOS RP
The EOS RP is Canon's smallest and cheapest full-frame camera. It's also a significant improvement over its predecessor, the EOS R.
While the EOS RP is not as abundant in features, it is lighter and smaller, with a much more alluring price. In fact, this is the cheapest full-frame camera which is still a current model.
The camera comes with a 26.2-megapixel full-frame sensor, 4K video, a fully-articulating rear screen, a 4,779-point Dual Pixel CMOS autofocus, and more. And if you already have EF lenses, you can simply use them through a lens mount adapter.
Panasonic Lumix GH5
In terms of capturing video, few cameras are as good as the Panasonic Lumix GH5. This is a hybrid mirrorless camera that captures photos and videos with equally good quality and attention.
Most other cameras, whether mirrorless or DSLR, have short video recording limits.
However, the Lumix GH5 has no limits; it will keep recording until either the battery dies or the memory card fills up. It is also the first camera to record in 4K at 60 frames per second.
Other features include a clean HDMI output, 10-bit 4:2:2 recording and the option of a log gamma profile. It also captures impeccable still images, with 4K and 6K photo modes, 5-axis image stabilization and more.
Nikon Z6
Some people might consider the Nikon Z6 inferior to the more expensive Z7. However, the Z6 matches it when it comes to build quality—it has a magnesium alloy body—versatility and in-body stabilization.
The Z6 also has full-frame 4K video, 12 fps continuous shooting frame rate, a wider ISO range, and a 24.5MP sensor.
The Z6 has a great grip that makes handling convenient instead of a chore. It also has an FTZ adapter that lets you use whichever F-mount lens you prefer while maintaining the auto-exposure and autofocus levels.
Fujifilm X-T30
Just being a flagship doesn't necessarily make a camera the best. The Fujifilm X-T30 is a testament to this.
Costing a mere $900 as opposed to thousands of dollars, it's an excellent device that is certain to entice photographers of all levels.
It uses the APS-C format instead of full-frame, but that's not a hindrance. The camera shares some features with the Fujifilm X-T3 like the 26.1MP APS-C sensor as well as a processing engine.
It also has a phase-detect AF system that spans almost the whole frame. The X-T30 is also compact and small, which makes it convenient to carry around and use. Explore more mirrorless cameras here.