2020 Ford Mustang Shelby GT500 Built With Precision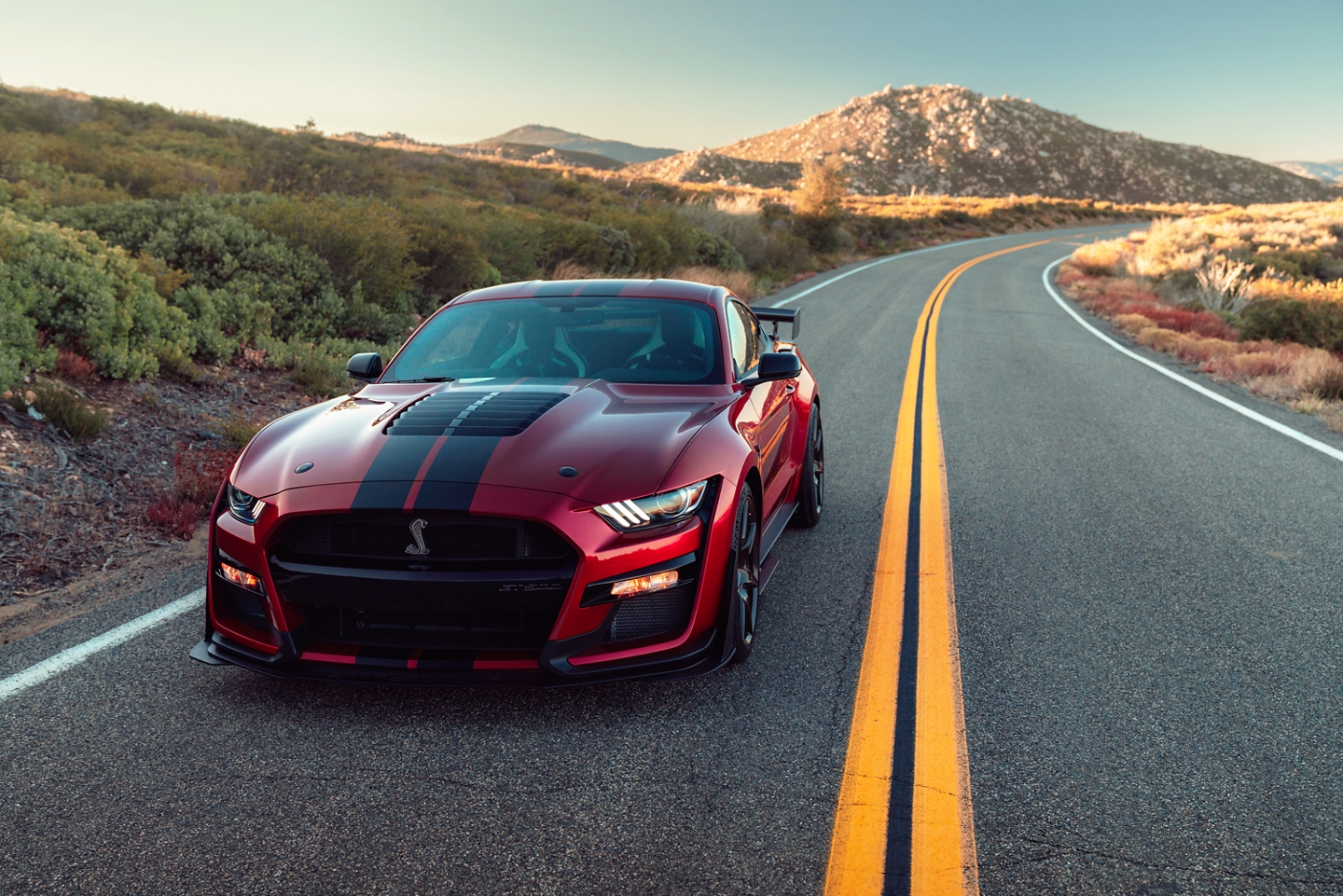 DETROIT, Jan. 14, 2019 – The all-new Shelby GT500 – the pinnacle of any pony car ever engineered by Ford Performance – delivers on its heritage with more than 700 horsepower for the quickest street-legal acceleration and most high-performance technology to date ever offered in a Ford Mustang.
"Carroll was always working on the next faster Shelby, I think he would love this Mustang more than any other," said Jim Farley, Ford president, global markets. "A takedown artist, the new Shelby GT500 will surprise supercar owners with its Ford Performance racing tech, supercharged engine and visceral swagger."
Arriving this fall to join its Shelby GT350 stablemate, Shelby GT500 is engineered to attack on all fronts. On the drag strip, a projected 700-plus horsepower delivers blistering straightline performance via its first-in-class dual-clutch transmission.
At the track, performance improves even more thanks to its race-bred chassis, custom Michelin tires and the largest front brake rotors ever available on an American sports coupe. On the street, its menacing aerodynamic design and Ford Performance driver control technologies make every moment behind the wheel even more exhilarating.
Most powerful Ford production car ever
In the process of making the all-new Shelby GT500 the quickest street-legal Mustang ever, Ford Performance created an exclusive powertrain to deliver new levels of power and torque.
"With its supercar-level powertrain, the all-new Shelby GT500 takes the sixth-generation Mustang to a performance level once reserved only for exotics," said Hermann Salenbauch, global director, Ford Performance vehicle programs. "As a Mustang, it has to be attainable and punch above its weight.
To that end, we've set a new standard among American performance cars with our most powerful street-legal V8 engine to date, plus the quickest-shifting transmission ever in a Mustang for all-out precision and speed."
Shelby GT500 starts with a supercharged 5.2-liter aluminum alloy engine built by hand. To keep the intake air cooler and deliver a lower center of gravity, the team inverted a 2.65-liter roots-type supercharger with air-to-liquid intercooler tucked neatly in the V8 engine valley.
Like Shelby GT350, the aluminum alloy block features weight-saving wire-arc cylinder liners and high-flow aluminum cylinder heads, plus larger forged connecting rods, improved lubrication and cooling passages. Beneath that, a structural oil pan adds strength, reduces vibration, and features a patented active baffle system to keep oil where it's needed.
The team selected a TREMEC® 7-speed dual-clutch transmission, which can shift smoothly in less than 100 milliseconds – markedly faster than any manual gearbox.
This dual-clutch transmission is designed for a number of drive modes, including normal, slippery, sport, drag and track, and features line-lock and rpm-selectable launch control through selectable Track Apps.
Next-evolution Mustang performance bred from Ford GT and Mustang GT4
To harness the power and torque of the most powerful Mustang ever made for the street requires cutting-edge active chassis technology, track-bred Michelin tires and Brembo® brakes – all dialed in by Ford Performance.
Shelby GT500 takes advantage of revised suspension geometry, a new electronic power steering unit and lighter-weight coil springs front and rear. Next-generation active MagneRide™ suspension is baked-in, along with the latest in advanced drive mode technologies from Ford Performance. The payoff is the highest-ever lateral acceleration from a Mustang for greater track performance and driver control.
Putting all this chassis hardware to the pavement, custom Ford Performance-spec Michelin Pilot Sport 4S tires and more aggressive Pilot Sport Cup 2 tires feature unique compounds and tread.
To provide track-ready stopping power, massive 16-5-inch (420-millimeter) two-piece rotors are added – the largest of any domestic sports coupe – plus larger, stiffer Brembo six-piston calipers. With 20 percent more swept area than the Shelby GT350's, these brakes have more than 30 percent additional thermal mass in the front corners.
Two handling packages with increasing levels capability are offered for the all-new Shelby GT500. An available Handling Package includes adjustable strut top mounts and spoiler with Gurney flap.
For the truly hardcore, an available Carbon Fiber Track Package features exposed 20-inch carbon fiber wheels with 0.5-inch-wider rear wheels (11.5-inch), custom Michelin Pilot Sport Cup 2 tires, adjustable exposed carbon fiber GT4 track wing and splitter wickers with integrated dive plane. The rear seat is deleted to reduce weight.
Most Powerful Street-Legal Ford in History: All-New Shelby GT500 Is the Most Advanced Mustang Ever for Street, Track or Drag Strip
A functional, menacing design tuned with Ford Performance know-how
Thanks to a cross-functional team of designers, Ford Performance engineers and motorsports collaborators, the 2020 Shelby GT500 has functional track-hero looks to match its performance capabilities.
"With a double front grille opening and 50 percent more cooling pack airflow versus the Shelby GT350, along with the most advanced aero components and downforce we've ever offered, every millimeter of Shelby GT500's fastback design is aimed at improving performance," said Melvin Betancourt, Ford design manager.
Those large angular grille openings and muscular hood combine for a menacing, aerodynamic-led design inspired by modern fighter jet aircraft. The car's wider front fenders and stance housing Shelby GT500-specific 20×11-inch wheels proportionally align to its rear fenders that hug up to 20×11.5-inch wheels.
A standard new rear spoiler and updated composite materials in the rear diffuser result in added thermal management.
The team leveraged Ford's motorsports technical center in North Carolina and Windshear, with its rolling wind tunnel – where top-tier racing teams test – to perfect the design of the Shelby GT500.
Front fascia openings are more than doubled versus the Shelby GT350, while six heat exchangers are stuffed in to increase cooling pack airflow by more than 50 percent. A massive 31×28-inch louvered hood vent features a removable aluminum rain tray for better air extraction and increased downforce.
More craftsmanship, technology and driver comfort
Shelby GT500's purpose-built cockpit boasts race-inspired premium materials and unique finishes worthy of its world-class power. Premium touchpoints include an available exposed carbon fiber instrument panel appliqué and new door panel inserts in Dark Slate Miko® suede with accent stitching.
Available Recaro racing seats with firm side bolstering and pass-throughs for safety harnesses offer the highest level of performance. For those looking for even greater comfort, power-adjustable seating with Miko suede inserts is offered.
The all-new Shelby GT500 picks up a 12-inch full-color LCD instrument cluster, while a high-performance custom-tuned 12-speaker B&O® Play premium audio system is available. All of this is controlled via an 8-inch SYNC® 3 touch screen featuring SiriusXM and FordPass Connect™.
New colors for 2020 include Rapid Red, Twister Orange and Iconic Silver. Painted stripes are available for the all-new Shelby GT500 too.
Building on the legacy of Shelby performance
With a reputation for transforming Ford Mustang into dominant road racing machines, Carroll Shelby, American racer and entrepreneur, took his legendary Mustang GT350 model further in 1967 to craft the first-generation Shelby GT500 with a modified 428-cubic-inch V8 inspired by his team's 1-2-3 finish at Le Mans.
Carroll Shelby called the original Shelby GT500 "the first real car I'm really proud of." Today, that legacy continues with the third-generation 2020 Mustang Shelby GT500 – the most powerful and most advanced Mustang ever.
A wonderful serenity has taken possession of my entire soul, like these sweet mornings of spring which I enjoy with my whole heart. I am alone, and feel the charm of existence in this spot, which was created for the bliss of souls like mine. I am so happy, my dear friend, so absorbed in the exquisite sense of mere tranquil existence, that I neglect my talents.
I should be incapable of drawing a single stroke at the present moment; and yet I feel that I never was a greater artist than now.
The Sián Roadster is Lamborghini's Ultra-Rare New Supercar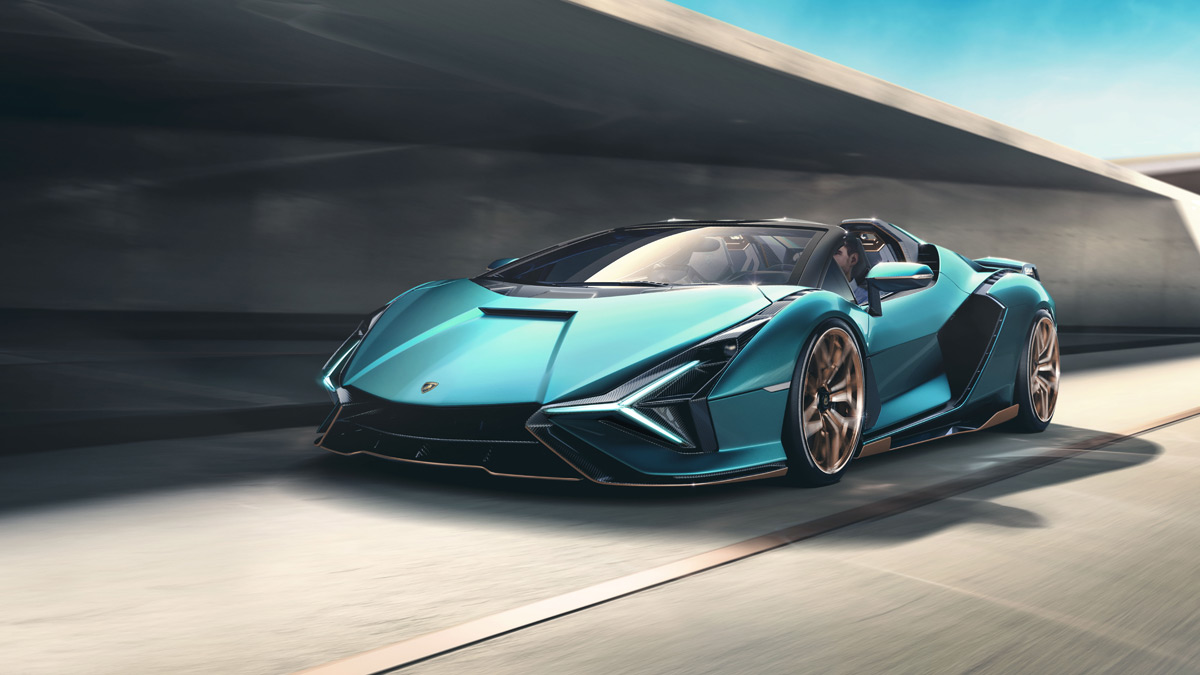 Lamborghini is no stranger to going all-out when it creates its supercars. Power, performance, and style are par for the course when the Italian automaker is trying to make something special. And with the Sián Roadster, Lamborghini is going all-out.
The car is a topless supercar that comes with hybrid assist. The engineers built it as the sister to the Sián Coupe that came out last year.
They gave it incredible power and an even more incredible price tag. Costing over $3,700,000, this is the kind of car you already can't afford if you ask how much it costs.
Italian Style
Since it's based on the Sián Coupe, the Roadster shares plenty of visual similarities with it. However, they didn't just remove the roof and end it with that. The car's aerial view has a periscopio line that runs diagonally from the car's cockpit to the back.
It essentially forms aerodynamic air streamers behind both the passenger and driver. The designers drew inspiration for this from the Countach.
To increase aerodynamics, they also directed the car's airflow through the front splitters straight to the hood. Air then flows through the Roadster's side air intakes, and over the rear spoiler.
At the front, the car comes with its signature Y-shaped headlights. It also has a new integrated carbon front splitter. At the rear, there are six taillights that also draw inspiration from the Countach.
Stylish Interior
The Sián Roadster's interior is largely inspired by the cockpit of a jet fighter, just like the Sián Coupe. The wide center console has toggle switches, and above it is a display screen that offers infotainment and navigation functions.
The instrument cluster is completely digital and it's set just behind the steering wheel. The cabin also has aluminum accents in the car's signature Oro Electrum color.
And if you want to make it even more customized, you can have your initials ingrained in the 3D-printed air vents.
Hybrid Power
The Sián Roadster runs on a 6.5-liter V12 engine that produces 785 hp. However, the engineers integrated a 48-volt electric motor that churns out an extra 34 hp. This allows the car to sprint to 60 mph in just under 2.9 seconds. It can also reach a max speed of 217 mph.
The electric motor is light, at only 75 pounds. Since the engineers integrated it into the transmission, the car's power-to-weight ratio is an impressive 1.0 kg/hp.
The e-motor also doesn't rely on a lithium-ion battery. Instead, it uses a supercapacitor that produces three times more power despite weighing virtually the same.
Sián Roadster Competition
When it comes to ultra-limited cars, the Lamborghini Sián Roadster is the perfect definition. If the astonishing $3,700,000 base price wasn't enough to shock you, the developers are also producing only 19 cars. And because the rich love their toys, these 19 models have already been spoken for. If someone decides to sell their toy, the price is guaranteed to be a lot higher than a "measly" 3 million.
Because of its price and rarity, the Sián Roadster doesn't have a lot of competition. One car that comes close is the Ferrari SF90 Stradale. It has three electric motors that it has paired to a twin-turbo V8 engine. The car is much cheaper, though, at $625,000.
Another car you might consider is the Koenigsegg Regera plug-in hybrid supercar. Powered by a 5-liter twin-turbo V8 engine, it produces a mind-blowing 1,489 hp. It goes from 0 to 60 mph in just under 2.8 seconds, and it has a limited top speed of 255 mph. The car costs $2,000,000, but it's already sold out.
For now, the Sián Roadster has few cars it can call it's equal. But that is sure to change in the coming years.
Specifications:
• Engine: 6.5-liter V12 Hybrid
• Horsepower: 819 hp @ 8500 rpm
• Transmission: 7 Speed ISR semi-automatic
• Drivetrain: All-Wheel Drive
• Configurations: Sian Roadster
• Interior Space: 2 seater
• Starting Price (MSRP): $3,700,000
5 Reasons to Get Excited for the New Ford Bronco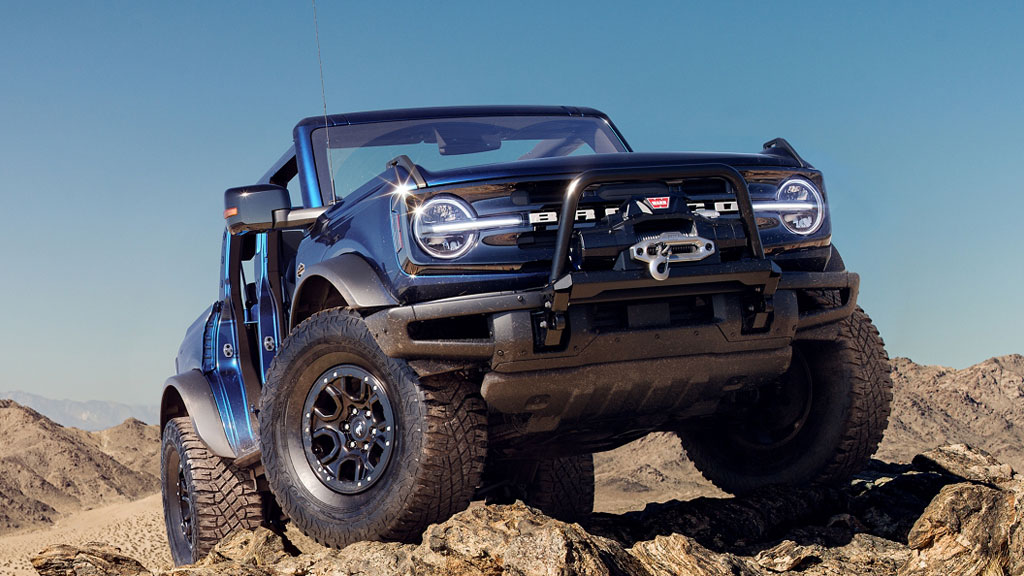 After 25 long years, the Ford Bronco is finally making a grand comeback! The Bronco was one of the most iconic SUVs of the 90s, and it easily traded blows with the Jeep Wrangler.
However, it was discontinued in 1996 because it didn't have a lot of demand from buyers at the time. But right now, it's a different story.
Lots of people are anticipating this car more than any other, and you can be sure it will sell a lot. But should you also get excited for the new Ford Bronco? We have 5 reasons that might just persuade you!
Removable Doors
One of the most popular features of the Jeep Wrangler is how it lets you remove the doors and go on your drive completely doorless—and even roofless if you want.
"The total open-air experience. Class-exclusive frameless doors are lightweight and easy to remove."
However, the Wrangler has a considerable issue: there is nowhere on the car to place the doors when you remove them. So, most people tend to leave them in the garage at home, which can be a problem if it starts to rain during your trip.
The new Bronco has solved this issue. The doors and roof are all easily removable, and you can store the doors in the trunk; the car even has tie-downs that secure the doors.
Contemporary Looks
Some reintroduced cars look nothing like their old models. Not so for the Bronco. The car is still rectangular, boxy and has a lot in common with the first-generation version.
"The new Ford Bronco looks nostalgic, contemporary, fresh and futuristic at the same time."
However, that's not to say the Bronco looks like a relic. The designers added just enough modern touches that make the car look contemporary.
Touches include big round headlights and slight curves in many parts of the car.
Inside, the car looks properly modern while remaining functional. It has rubberized floors you can easily wash, marine-grade vinyl seats, waterproof instrument panels and plenty of rubber.
Variety
Don't like two-door SUVs? Want your SUV to go fast as well as far? Ford has got you covered. The Bronco comes in three versions. The two-door model looks the most like the model of old, plus it's compact in size. It also has a hardtop as standard.
"The four-door comes standard with a soft top with the option of a modular hardtop or dual tops."
The four-door Bronco is bigger, more spacious and comes in a soft top. It's for guys who want to take their friends or family off-road.
The third Bronco is the Sport. It's built for drivers who like going off-road but also want a daily driver.
Off-Road Capability
While most people assume that SUVs are generally supposed to be good off-road, this isn't true. Many SUVs struggle on rough terrain; they just look tough, but they are meant to stay on the road.
"Bronco is ready for adventure with plenty of segment-leading design and capability features."
Fortunately, the Bronco is off-road capable. The engineers built it to go off the beaten path and take you wherever you want. That's the main reason why most people will buy this car, anyway.
And if you're not really looking for a car you can get dirty with, Ford still offers a Sport version of the Bronco that you can use on the road.
Affordable
With a car that many drivers are nostalgic for, Ford could easily have charged a pretty penny for the Bronco. Instead, they've made it quite affordable.
The Bronco will start at just under $30,000 for the two-door version. This is a little more than $200 more expensive than the base two-door Jeep Wrangler.
For all the versions of the Bronco, Ford has ensured that the car remains competitively priced. This means that people who are torn between the two cars will make their choice based on performance, looks or just personal preference. Price is not going to be the issue here.
Dodge Just Launched The 2020 Charger SRT Hellcat We Always Wanted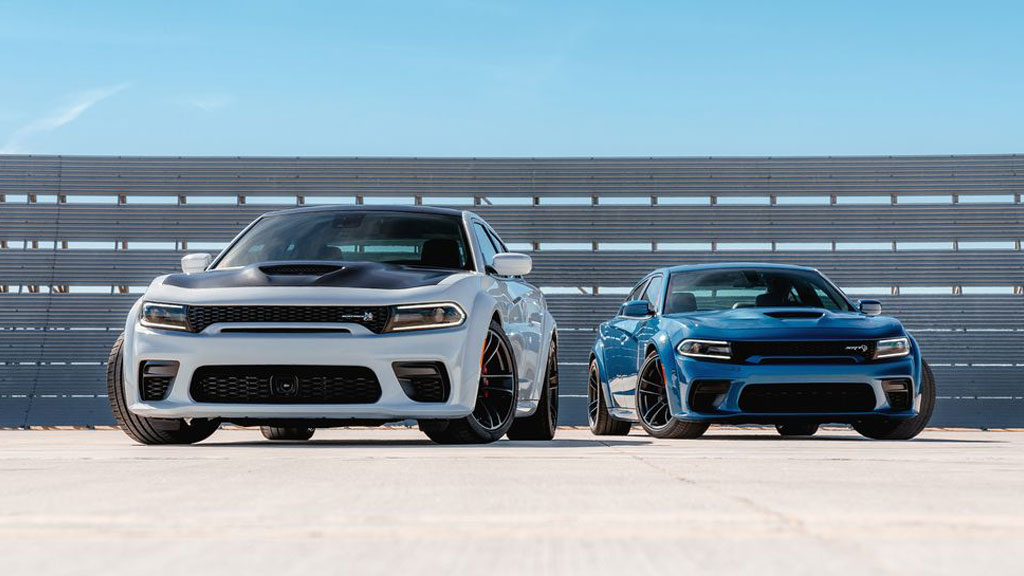 Auburn Hills, Mich. June 27, 2019 – For 2020, Dodge literally expands its high-performance Charger model lineup, adding a Widebody exterior to America's only four-door muscle car.
Powered by the 707-horsepower supercharged 6.2-liter HEMI® Hellcat V-8 engine, the 2020 Dodge Charger SRT Hellcat delivers a top speed of 196 miles per hour (mph), maintaining its reign as the most powerful and fastest mass-produced sedan in the world.
The new Widebody's integrated fender flares add 3.5 inches of body width, making room for new 20-inch-by-11-inch Carbon Black forged wheels riding on wider, stickier Pirelli 305/35ZR20 tires.
That combination, paired with new competition suspension tuning with Bilstein three-mode adaptive damping, produces even more grip, delivering improved performance on the street, strip and road course, making this the quickest and best handling production Dodge Charger SRT Hellcat ever.
Also new for 2020, the Widebody Package is also available on Charger Scat Pack, producing the quickest and best handling Charger Scat Pack ever offered.
Dodge Charger offers a full range of powerful engine options on seven distinct models, including the award-winning 3.6-liter Pentastar V-6 on Charger SXT, SXT AWD, GT and new for 2020 GT AWD, the legendary 5.7-liter HEMI V-8 on Charger R/T, the naturally aspirated 392 HEMI V-8 on Charger Scat Pack and the best-in-class 707-horsepower supercharged 6.2-liter HEMI V-8 on the Charger SRT Hellcat.
From the most powerful and fastest mass-produced sedan in the world to V-6 efficiency and available all-wheel-drive (AWD) capability, the Charger lineup delivers the ultimate in high-performance, comfort and road-ready confidence. Charger is on pace to lead the U.S. large car segment for three years running in 2019.
New for 2020:
Powered by proven supercharged 6.2-liter HEMI Hellcat V-8 engine with its best-in-class 707 horsepower and 650 lb.-ft. of torque and mated to the standard TorqueFlite eight-speed automatic transmission, the new 2020 Dodge Charger SRT Hellcat Widebody delivers a top speed of 196 mph, continuing its reign as the most powerful and fastest mass-produced sedan in the world.
New aggressive and modern Widebody exterior, standard on Charger SRT Hellcat and available on Charger Scat Pack, features new front and rear fascias with integrated fender flares, adding 3.5 inches of width over the wider wheels and tires
New Widebody exterior makes room for wider 20-inch-by-11-inch wheels riding on wide 305/35ZR20 Pirelli P-Zero performance tires; paired with an SRT-tuned Bilstein three-mode adaptive damping competition suspension to answer performance enthusiasts' desire for a factory-production Charger with even more grip for the street, strip and road course
2020 Charger SRT Hellcat Widebody is the quickest and best-handling production Dodge Charger SRT Hellcat ever. Performance numbers include:

0-60 mph in 3.6 seconds
Quarter mile in 10.96 seconds elapsed time (ET)
.96 g lateral grip on the skidpad
Performance numbers include:
– 0-60 mph in 3.6 seconds
– Quarter mile in 10.96 seconds elapsed time (ET)
– .96 g lateral grip on the skidpad
Charger SRT Hellcat Widebody features 15.4-inch Brembo two-piece brake rotors with six-piston front calipers for improved stopping power, heat management and longevity, producing 60-0 mph stops in 107 feet
Charger SRT Hellcat Widebody runs 2.1 seconds faster on a 2.1-mile road course, equal to 13 car lengths after one lap
For the first-time ever, Charger SRT Hellcat Widebody features electric power steering for better steering feel – making it easier to turn at parking lot speeds. The steering can also be calibrated via settings in the SRT Performance Pages to optimize steering effort for a variety of driving situations
Charger SRT Hellcat Widebody gets a newly designed front fascia that includes a new mail-slot grille, providing the most direct route for cool air to travel into the radiator and maintain ideal operating temperature even in the hottest conditions
New side sills connect the front and rear fascias to help amplify the integrated design
New rear spoiler on Charger SRT Hellcat Widebody is designed to create aerodynamic balance with new front-end design
Charger SRT Hellcat Widebody features new two-piece SRT Hellcat fender badges available in Satin Chrome
Following the launch of Scat Pack in 2014 and Challenger R/T Scat Pack Widebody in 2019, Dodge is now taking the Widebody to the Charger Scat Pack for 2020. It's powered by the 392 cubic-inch HEMI V-8 engine with 485 best-in-class naturally aspirated horsepower mated to the standard TorqueFlite eight-speed automatic transmission
New 2020 Dodge Charger Scat Pack Widebody features its own upgraded, specially tuned suspension with three-mode (Auto, Sport and Track) Bilstein three-mode adaptive damping and wider wheels and tires to build upon the stellar performance of the Scat Pack. The result: unprecedented levels of lateral grip, acceleration and braking, delivering the quickest and best handling Charger Scat Pack ever offered
The street, strip and road course performance numbers for the Dodge Charger Scat Pack tell the story:

0-60 mph in 4.3 secs
Quarter mile in 12.4 seconds ET
.98 g lateral grip on the skidpad

Charger Scat Pack Widebody features standard 15.4-inch Brembo two-piece brake rotors with six-piston front calipers from the Charger SRT Hellcat for improved stopping power, heat management and longevity, producing 60-0 stops in 107 feet
Charger Scat Pack Widebody runs 1.3 seconds faster on a 2.1-mile road course, equal to eight car lengths after one lap
The Wider Pirelli 305/35ZR20 all-season performance tires are standard on both Charger SRT Hellcat Widebody and Charger Scat Pack Widebody models

Available three-season 305/35ZR20 Pirelli performance tires improve on-track performance
More Information:
Please visit the Dodge Charger newsroom and Charger SRT newsroom for the latest product information, photography and videography, plus access to specification and feature availability documents.
Via Dodge Charger press release. See full press release here.