The 10 Best Games On PS4 Right Now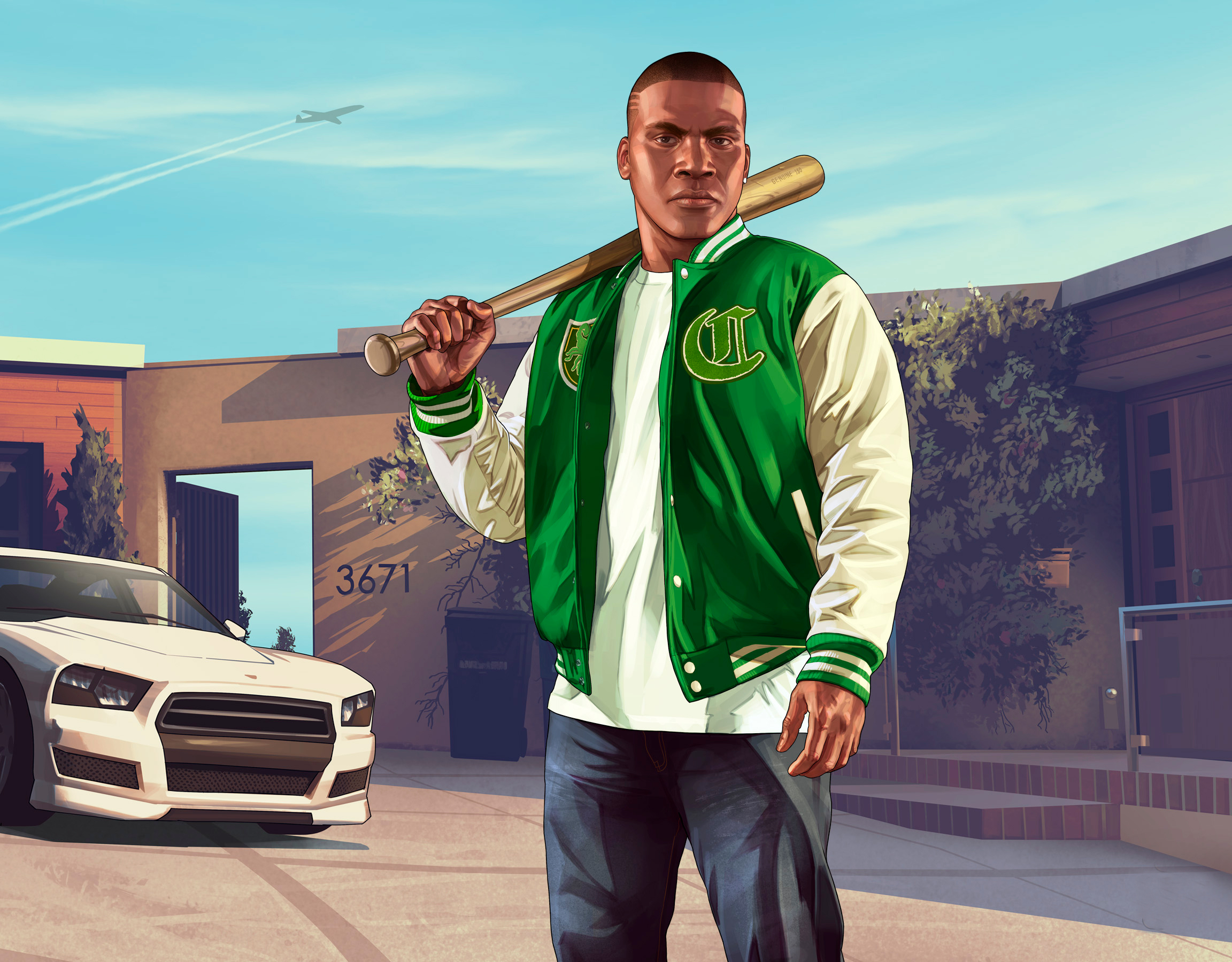 The Sony PlayStation 4 has been around for several years and has sold over 50 million copies. Thanks to that, some of the best games in the world are available (or even exclusive) to that platform.
Whether you're new to Sony's latest console or you just want to enjoy the best games the console has to offer, here are MrCottontop's top 10 best games on PS4 right now.
1. Uncharted 4: A Thief's End

Nathan Drake is the gamer's Indiana Jones, and the series' last outing is the best. Nathan reunites with his long-lost brother and goes on a memorable adventure.
The scenery is breathtaking, from buried cities to mountains; the gameplay mechanics are varied and enjoyable; the plot is nice and tight, and the game is just stunning to look at.
This is, without a doubt, the best game the PlayStation 4 has to offer.
2. Horizon: Zero Dawn
This is a post-apocalyptic game where you fight robot dinosaurs. It's ha mix of Monster Hunter, Uncharted and Far Cry, and it blends those gameplay elements perfectly.
It's by no means easy, but it's fun and addictive. As one of the games that highlight the graphical prowess of the PS4 Pro, it's also incredible to look at.
3. The Witcher 3: Wild Hunt
This is the definitive fantasy RPG. It has everything an open-world RPG fan could want, from interesting characters to a mature and compelling storyline.
The addictive Gwent mini-game has tons of interesting monsters to encounter, and a dense world that you can get lost in for hours.
PS4's Witcher 3 Wild Hunt is a long game, but it's worth every minute.
4. Grand Theft Auto V
What more can we say with this one? Grand Theft Auto is probably one of the most complete games of all time, on just about any platform.
Whether you want to perform heists online, follow the exploits of the three protagonists offline, fly a plane, play golf or just cause mayhem, you're guaranteed a good time.
5. Bloodborne

From the makers of Dark Souls, Bloodborne is one of the toughest games around. It's a third-person action role-playing game with Lovecraftian elements.
It takes place in Yharnam, a once-great city with a sickness that's turning people into horrendous monsters.
There's no handholding, so you'll need to put a lot of effort into it if you want the experience to be rewarding.
6. The Last of Us Remastered
The Last of Us is one of the PS3's best games, and the remaster is even better. The story of Joel and Ellie remains one of the most moving in video game history, and now the graphics are even better, plus more maps and the Left Behind DLC.
If you didn't play the original on the PS3, you owe it to yourself to try the Remastered version for PS4.
7. Overwatch

Overwatch is a classic team arena shooter, with two teams of six players each facing off against each other. But like with other titles from Blizzard, the gameplay is what makes it special.
The characters are wildly different and the game doesn't feel too punishing to newbies (a constant hurdle with most online shooters).
8. Resident Evil 7
All current horror games owe a lot to the first Resident Evil; it's the game that introduced us to survival horror.
However, the franchise lost most of its horror elements in recent titles, where the action took the forefront. But Resident Evil 7 is a welcome return to form.
It's dark, chilling, claustrophobic and your character doesn't pack enough firepower to take over a small country. Instead, ammo is limited and you cannot take on all the enemies. In short, an incredible survival horror game that will please fans of the earlier titles.
9. Destiny
When Destiny came out, it was a major disappointment. However, after numerous updates, it's finally fulfilling its expectations as one of the best shooters out there.
It seamlessly merges single and multiplayer and is every bit as addictive as other high-selling shooters like Overwatch.
10. The Last Guardian
The Last Guardian was in development for so long that when it was finally released, the hype train had long since departed. It also didn't help that the final product was far from perfect, especially due to technical glitches.
Despite this, the game's strengths far outweigh the flaws. It has brilliant platforming, excellent puzzle solving and an incredibly moving story.
5 Reasons To Be Excited For The New Sony PS5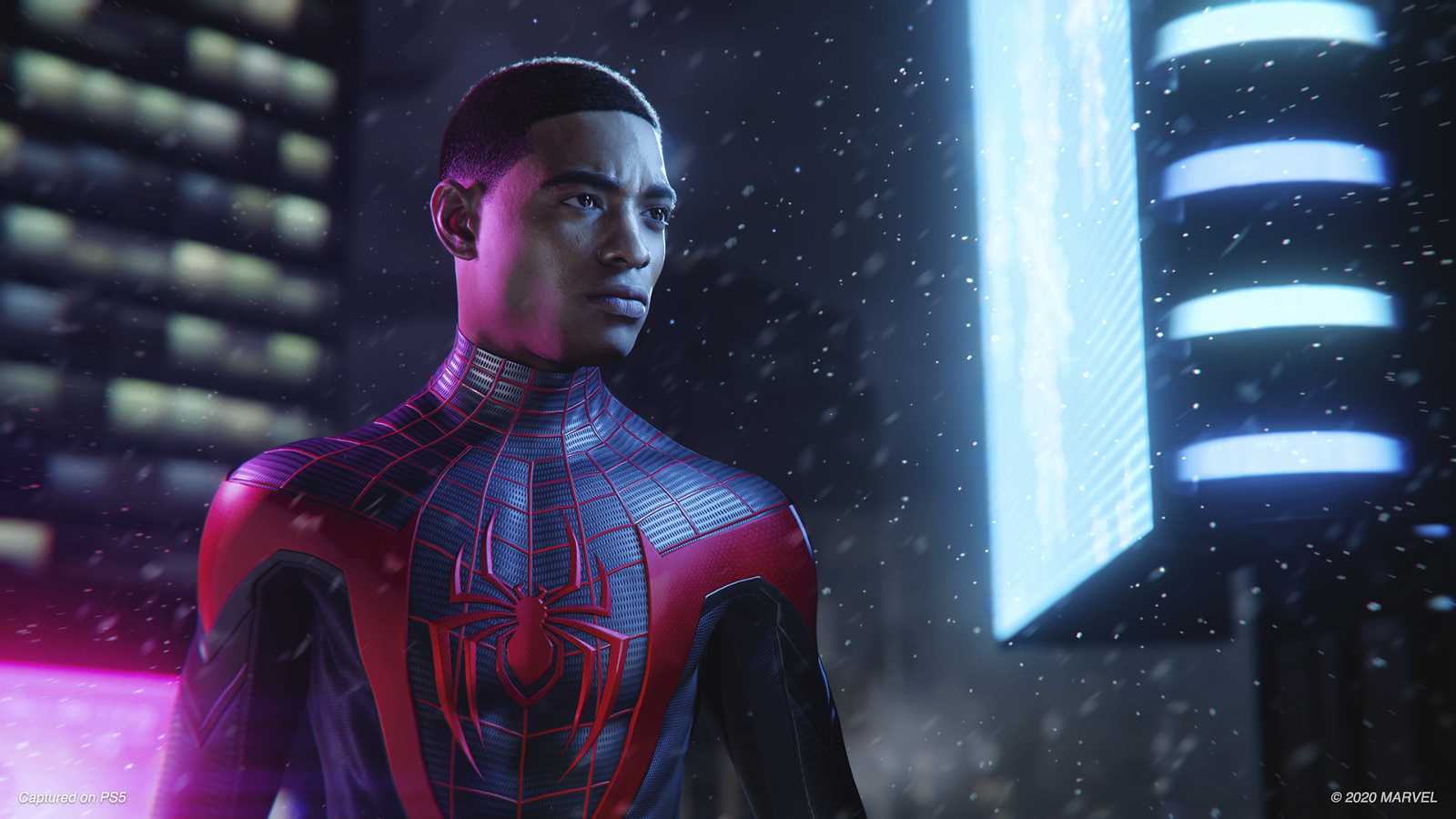 Since 1994, Sony has had one of the biggest footholds in the gaming industry and with the Sony PS5 coming this holiday 2020, it's time to get excited. The Sony PS5 promises to be the most powerful console Sony has ever made, with some genuinely useful features and some neat upgrades.
Some gamers, though, are still on the fence on whether to splurge on the new console when it comes out. That's why we've come up with five reasons why we should all look forward to the PS5 release.
You'll also like:
6 Coolest 2020 Video Games To Play Now
How To Build The Perfect Hi-Fi System For Your Home
The Top 10 Batman Villains Of All Time
1. Exclusive Games
The PlayStation has always had a wide range of exclusive games. Most of them have since become successful franchises.
From God of War to The Last of Us, the PlayStation's games are often some of the most critically acclaimed games of their time. This trend is certain to continue with the PS5. Sony has already announced Horizon Forbidden West, along with Marvel's Spider-Man: Miles Morales.
So, it's only a matter of time until we get announcements from other publishers like Naughty Dog and Santa Monica Studio. Even if, as rumors suggest, games will cost $10 more, we believe that their improved quality will be enough to win gamers over.
2. The Sony PS5 SSD
Sony has been vocal about how the new solid-state drive will literally be a game-changer. Even though SSDs have been around for years, this will be their first time in home consoles. In addition, Sony has insisted that the PS5's SSD will be even more powerful than the ones on regular PCs.
If this is even halfway true, it means that loading screens will be a thing of the past. Installation times will also be much shorter. With time, developers should also discover ways of making games even more immersive thanks to the SSD's speeds.
3. Backward Compatibility
Backward compatibility is an essential feature to pull gamers towards the PS5. This feature was sorely missed in the PS4, so it's great that Sony listened to gamers.
The Sony PS5 will play a range of PS4 titles, and most of the PS4's 100 most-played games will be playable at launch. If that wasn't enough, any game that developers submit for PS4 certification after July 2020 should also be PS5-compatible.
This means that players who choose to go for the PS5 will not feel like they are abandoning the PS4. And who knows? The games might even run better on the new console!
4. Selective Installation
The PS5 will have selective installation, meaning that the console will not force gamers to fully install games to play them.
Instead, gamers will have a choice on what to install. If, for instance, they aren't interested in the multiplayer aspect of a game, they can simply install the single-player parts only.
Likewise, players can choose to install multiplayer and ignore the story mode until later. Thanks to the SSD, gamers will also be able to access the removed parts instantaneously.
This is a handy feature since most of the new AAA games are massive in size and have both single-player and multiplayer options. The PS5's games will naturally be even bigger in size.
5. 4K UHD Drive
Some gamers might choose to go with the Digital Edition and forgo the drive. However, those who go for the bigger version will get a nice treat. Sony has finally added a 4K UHD Drive to its console.
This will finally allow gamers to use their 4K Blu-ray discs to view media in glorious 4K. It will also save on a lot of downloading time if someone just wants to pop a disc inside and play a game or watch a movie. And gamers without a 4K UHD Blu-ray no longer have to worry about getting it separately, which will, in essence, give the PS5 more value.
Watch below:
You'll also like:
6 Coolest 2020 Video Games To Play Now
How To Build The Perfect Hi-Fi System For Your Home
The Top 10 Batman Villains Of All Time
6 Coolest 2020 Video Games To Play Now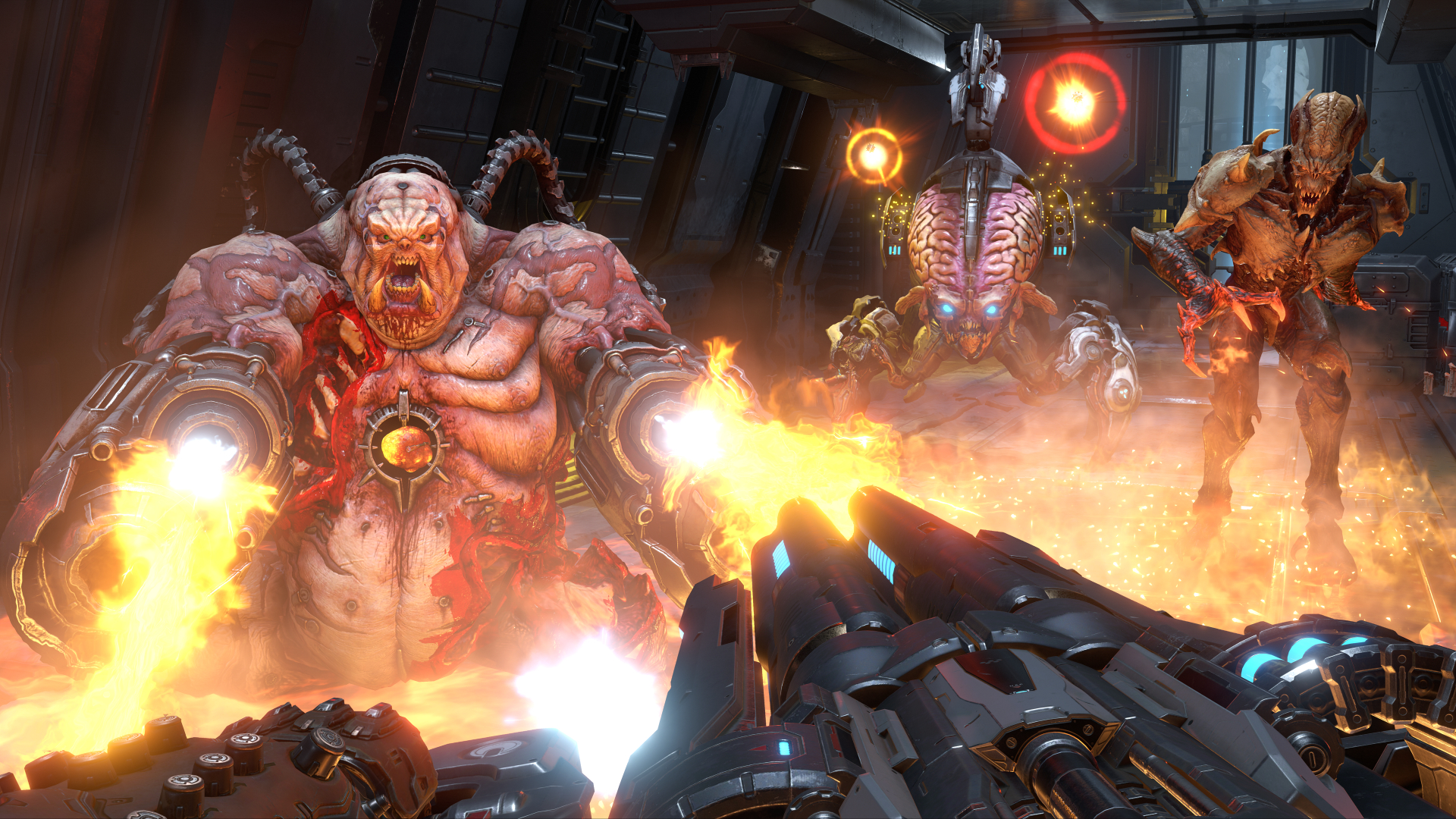 Looking for the coolest 2020 video games to play while in quarantine?. We have to admit the Coronavirus epidemic has affected virtually every industry, gaming included.
It's also the year that is ushering in a new generation of video games from both Microsoft and Sony.
And some of the games released this year—so far—have been some of the most stellar entries of the current generation.
This year has seen games so divisive that virtually no two people can agree on how good or bad they are; games that keep getting delayed but no one complains; and games that are quickly becoming cult hits.
We are taking a look at the coolest 2020 video games of the year that you can play right now.
Final Fantasy VII Remake


The original Final Fantasy VII is widely regarded as one of the best video games of all time. It still has a massive following, though the franchise has rarely enjoyed the same success it did back then.
Cue the Final Fantasy VII Remake. Gamers waited for it with cautious optimism, especially since it would only be remaking part of the original game. However, when it released, it blew both reviewers and gamers away. Gameplay-wise, it feels more like Final Fantasy XV than VII. However, the game spends all of its time in Midgar, with more emphasis on the characters and story than the original game. It's a triumph, and one of the best games of the year.
The Last of Us Part II is one of the most divisive games of the past few years. The first game received critical acclaim and was one of the PS4's bestselling games. So, when Naughty Dog announced a sequel, expectations were sky-high.
The developers could have taken the easy path and given fans what they wanted. Instead, they chose to make something divisive that they believed was a necessary way of continuing the story.
It's a lot more brutal than its predecessor, it tackles heavy themes, and the plot is divisive, to say the least. The Last of Us Part II is not for everyone, but everyone should play it regardless.
Ghost of Tsushima tells the story of a lone samurai who takes the fight to the Mongols who have invaded his homeland.
The game has a wide and intricate open world, with stunning landscapes, intense combat, and a story that's more than a little inspired by classic Akira Kurosawa films.
The game is a nice send-off for the PS4. It might not be the most original game out there, but it's investing, showcases the console's graphical abilities, and tells a decent story.
Doom Eternal
When it comes to pure balls-to-the-wall thrills, Doom Eternal is probably the game of the year. Its fast-paced intensity doesn't let up from the first minute, and the game hurls tons of demons with different abilities at the player.
Mowing down demons is a thrill ride, and it's exactly the sort of game that your parents would have a problem with if you played it while young.
Doom Eternal has been polished to the extent that no other game does what it can with such refinement and balance. For pure action, Doom Eternal is in an evil class of its own.
Half-Life: Alyx
For years, fans have cried out for Half-Life 3. For years, Valve ignored them. And now, in 2020, Valve keeps ignoring the calls for a sequel to the franchise that made it a major video game developer.
Instead, they released a VR-only game set between Half-Life 1 and 2. However, Alyx isn't a bad game. To the contrary, it might be the best VR game ever released.
Alyx is a survival game that makes use of virtual reality in ways other games couldn't have dreamed of. In some ways, it feels like playing the 2020 version of Ready Player One.
Animal Crossing: New Horizon is the biggest surprise hit of the year so far. While the developers were expecting a moderate amount of success, the game blew away their expectations.
It has sold over 13 million units, making it one of the bestselling games of the year and a critical darling.
The game focuses on a character who moves to a deserted island. Here, they can craft items, catch fish and insects, and help develop a community.
The game is simple but immersive, and numerous players have spent countless hours developing their island. did we miss anything? What are the coolest 2020 video games you have played so far this year?
Razer's Project Valerie: Ultimate Gaming Laptop or Business Machine?

Laptop users like me are always complaining about limited real estate available on their small screen. Added to that I am sure for gamers and especially hardcore gamers this can be a real issue.
PC gaming company Razer seems to have come up with a solution for this problem by introducing prototype Project Valerie, the first automated triple-display laptop.
Take a look:

Debuted at CES 2017 earlier this year this laptop features three brilliant 17-inch, 4K-resolution displays with ultra-clear Adobe RGB color accuracy. This guarantees that everything from movies to the latest games will look totally stunning on this setup.
Now I have to admit, I am not a gamer but I do require a multi display for business purposes like blogging and editing photos and video. With three screens I can easily multitask with multiple programs like Photoshop and Lightroom without a ton of scrolling and I'm sure this display can reduce searching on large spreadsheets as well.
Although Project Valerie is still a concept, it packs extra punch under the hood to ensure that you have the best experience. Aside from three displays it is essentially a Blade Pro which is already a leader in design and performance. I would not exactly say that it's a lightweight though, weighing in at about 10 to 12 pounds but it is definitely more of a desktop replacement than something you run around with.
At this time we don't know if Razer's Project Valerie will ever hit the market but who knows what will happen later this year.
As for cost, I really hate to speculate here, the Blade Pro already ranges from about $3,700 to $4,500 and therefore Valerie could run north of $6,000 which is more than 3 months rent.
Overall, I love the idea, I believe in addition to being the ultimate gaming machine this concept could be extremely useful for other purposes like business or to kick back and watch your favorite movie.