The Top 10 Batman Villains Of All Time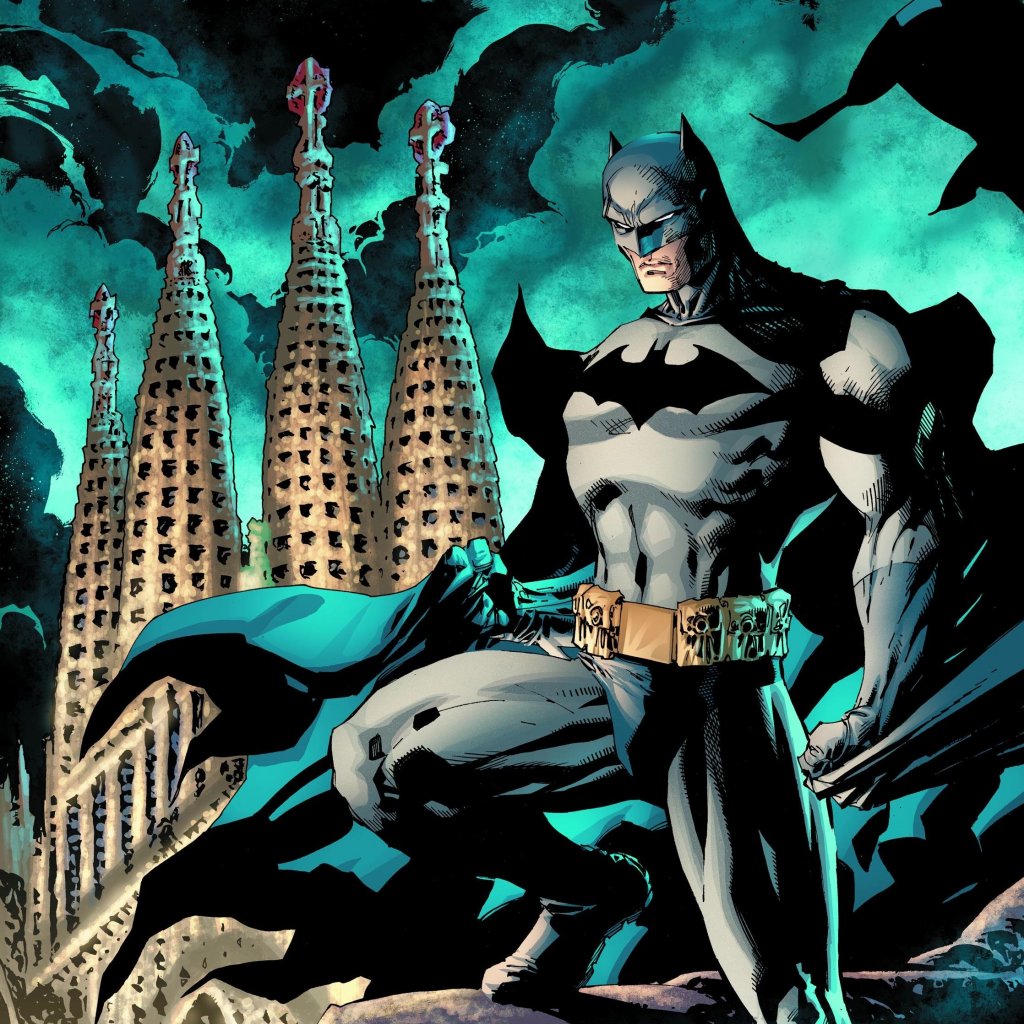 Ever since his first appearance in 1939, Batman has consistently been one of the best-selling DC comics, as well as a fan-favorite superhero.
During his 80-year long stint against crime, the Caped Crusader has faced a plethora of interesting villains, some that are evil and dangerous like Joker or Bane, as well as some that are wacky and laughable like the Condiment King or the Kite Man.
One of the main things that made Batman so great is that he is just a simple man. Yes, he is an expert in countless martial arts, as well as the World's Greatest Detective, but he doesn't have any superpowers. Batman's mind is his greatest weapon and that is what makes him relatable to the average comic reader.
His villains are no different. Most are devoid of any unnatural powers but still present a threat to Gotham, even though other DC superheroes would probably defeat them in mere minutes.
So, without further ado, here's a list of villains who keep Batman awake at night (fighting crime of course):
You'll also like:
5 Reasons To Be Excited For The New Sony PS5
Here Is Why We Are Looking Forward To Zack Snyder's Justice League
Michael B. Jordan Static Shock Based On The DC Comics Character
Catwoman
This sleek villain is one of Batman's most infamous foes, and she often takes up various roles. Even though her most common trait is being a thief—and a pretty good one, at that—she's also a mob boss, an ally, an anti-hero and she was even a love interest for Batman at some point.
Catwoman is nowhere near as evil as the other villains on this list. However, she makes up for it by being as acrobatic as Batman, morally ambiguous, and being able to toy with Batman. She also has cat puns that you'll either love or hate.
Ra's Al Ghul
Ra's Al Ghul is one of the most formidable Batman villains. He is the leader of the League of Assassins, the father of Talia Al Ghul, and grandfather to Bruce Wayne's own son, Damian.
He has lived for centuries, endlessly honing his fighting skills. He also uses the Lazarus Pit, which rejuvenates him whenever he's close to death—thus making him almost an immortal.
Born over 700 years ago, Ra's wants to eliminate the evils of the world by destroying humanity then rebuilding it. He also knows Batman's true identity, which gives him an edge whenever he faces the Dark Knight.
Harley Quinn
Harley Quinn, among the newest Batman villains, has become one of the most popular. Originally meant to be a one-off for the Batman Animated Series, she was such a success that she eventually spawned her own comic book series, TV adaptation, and movie appearances. And with good reason.
Harley Quinn is the perfect result of what Joker is capable of. She was initially a psychiatrist at Arkham Asylum but eventually fell hopelessly in love with the Joker.
This led her to a life of crime, and she's had plenty of confrontations with Batman. She might not have superpowers, but her absence of a moral compass makes her incredibly violent, both to heroes and other villains.
Related: Here Is Why We Are Looking Forward To Zack Snyder's Justice League
Red Hood
What would happen if Batman chose to start killing? This is what Red Hood represents. He was the second Robin—Jason Todd—but Joker killed him.
Talia Al Ghul took him to the Lazarus Pit, however, and he came back to life. He then returned to Gotham and initiated a war on crime by influencing it from inside.
Because Red Hood doesn't just kill for the thrill of it—and since he's trying to bring justice in his own way—he isn't as villainous as the others on this list. That said, he is more than capable of fighting toe to toe with Batman.
The Batman Who Laughs
What happens when you blend all of Batman's best features with all of Joker's worst? You get The Batman Who Laughs. This is the most recent Batman villain, but he's one of the toughest.
He is the result of a struggle between the Dark Knight and the Clown Prince of Crime, where the latter dies but manages to infect Batman with chemicals that fuse their personalities.
As an alternate universe Batman, he is one of Bruce Wayne's toughest opponents. He also has Rabid Robins he keeps chained—though they don't seem to mind it.
Bane
This venom pumped hulking piece of muscle known as Bane has been one of the toughest Batman foes ever since his first appearance in 1993.
His main power is his strength, which can be additionally augmented with the use of the drug called Venom, which turns Bane into an enormous muscular slab of whoop-ass.
Strength isn't the only thing that makes Bane so scary. He is also highly intelligent, expert in hand to hand combat, as well as a master escapologist.
Bane rose to recognition in the "Knightfall" story arc, where he broke Batman's back and became known as "The Man Who Broke the Bat."
Riddler
This onesie wearing villain seems harmless, but in truth, he is far from that. Riddler has been giving Batman headaches for over 60 years. Edward "E." Nigma is a dangerous villain who shuns brute strength for a more cunning and intelligent approach.
This genius villain relishes in torturing Batman with complicated puzzles and twisted riddles. At one-point Riddler even deduced Batman's true identity.
Riddler's signature attire consists of a green onesie adorned with question marks and a cane in the shape of a question mark. He's known to sometimes roll onto the scene in his trademark car called "Riddlermobile."
Two-Face
Two-face is a poster boy for tragic villain stories. Two-face was once known as Harvey Dent, an attorney in service of Gotham and one of Batman's greatest allies.
Transformation to a ruthless criminal happened when a mobster threw acid in his face, completely scarring one side of Harvey's face.
This incident left his mental state in shambles and paved a way for Harvey to become Two-face.
Two-face is obsessed with the concept of duality and change. The fates of his victims are decided on a toss of a coin and whims of his shifting personality. Two-face only powers are his expertise in marksmanship and a sizeable army of goons behind his back.
Scarecrow
If not the strongest, Doctor Jonathan Crane is certainly the scariest Batman villain. Scarecrow has been giving Gotham residents the heebie-jeebies ever since his debut in 1941.
He is an expert chemist who uses fear and phobias of his enemies as a weapon against them and against Gotham's citizens. His scary persona is amplified by his attire.
He usually wears a black suit with a scarecrow mask that becomes even more terrifying when his victims are under the effect of his signature fear gas.
Scarecrow has proven to be quite an adversary for Batman. His criminal record is full of murder, robbery, as well as terrorism.
In the recent Arkham game, Scarecrow managed to take over Gotham and release his fear toxin all over the unsuspecting populace.
He uncovered Batman's real identity and released it to the rest of the world, which caused Batman to initiate the Knightfall Protocol.
Joker
Gotham's Clown Prince of Crime has been Batman's arch-nemesis since he was introduced in the first issue of Batman. What makes Joker dangerous is that he is an antithesis of Batman.
While Batman is just, calculated, and merciful, Joker is twisted, unpredictable, and ruthless. Joker doesn't have superpowers but can stand toe to toe against Batman since he's highly intelligent and an expert in hand to hand combat.
Even though he is quite formidable in physical combat, Joker doesn't work alone. He is often accompanied by Harley Quinn and an army of henchmen.
Joker's list of crimes is far and wide. His crowning achievements are the paralysis of Barbara Gordon and the murder of Batman's protégé Jason Todd – the second Robin.
Final thoughts:
As the story goes, when two shots rang out Bruce Wayne's life changed forever. Wearing many names the Dark Knight, Caped Crusader, the World's Greatest Detective, even Matches Malone a cloak adopted by Batman to infiltrate Gotham's criminal underworld.
Although Batman has many enemies, some notables not mentioned are Penguin, Mister Freeze, and Poison Ivy – The Batman has dedicated his life to justice and will uphold that oath for many years to come.
Images via: DC Comics
You'll also like:
5 Reasons To Be Excited For The New Sony PS5
Here Is Why We Are Looking Forward To Zack Snyder's Justice League
Michael B. Jordan Static Shock Based On The DC Comics Character
Did You Miss Them? See What Happened to The Cast of 'Martin'!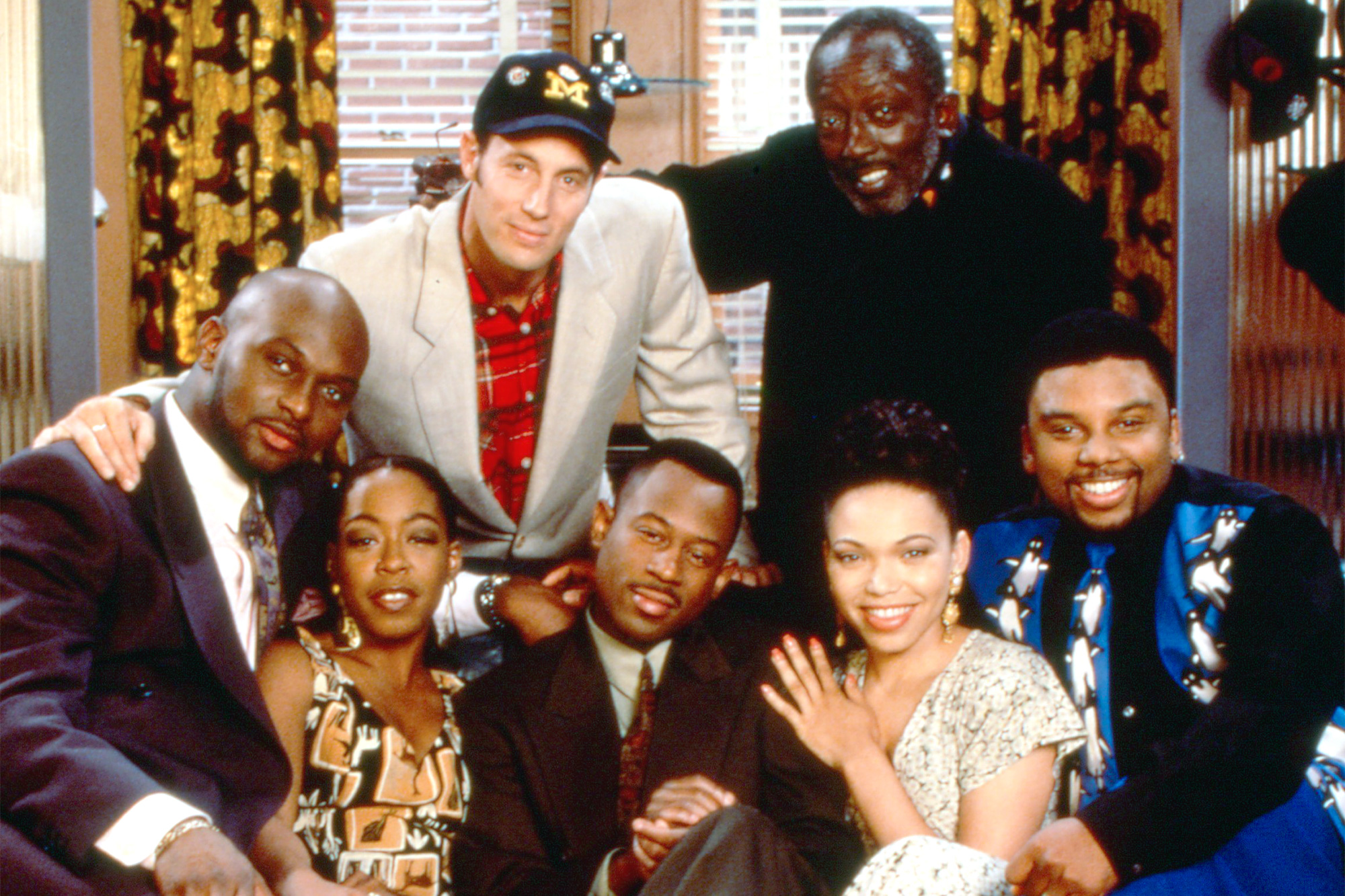 In the 90s, Martin was one of those comedies you couldn't afford to miss.
It was hilarious, well-acted, and had lots of heart.
The show wrapped up its run in 1997 but recently made its comeback.
Martin: The Reunion reunited the cast, now older and wiser.
The cast discussed how they got their catchphrases, how they knew each other, and if they were willing to do a reboot of the show.
That's cool and all, but what happened to them between the end of Martin and now?
Let's take a look.
Martin Lawrence
Let's start with the most obvious one: the show's star.
Martin Lawrence continued acting in films like:
Big Momma's House
Bad Boys 2 & 3
Wild Hogs
Blue Streak
Life
But acting isn't the only thing he's been up to.
Martin also owns a farm in Virginia.
Tisha Campbell
Tisha Campbell also continued acting after the show.
She had minor roles in several TV shows for a couple of years.
But in 2001, she landed a leading role in My Wife & Kids and even won an NAACP award for her outstanding performance.
Since then, Campbell has had recurring roles in The Protector, Dr. Ken, and Rita Rocks.
Personally, she was married until 2020, when she finalized a divorce with her long-time husband, Duane Martin.
She also had beef with Martin Lawrence (which made her leave the show), but the two reconciled and are good now.
Carl Anthony Payne II
Payne also continued acting after the show ended.
He appeared on The Rickey Smiley Show, The Breaks, NYPD Blue, Step Up, and more.
But his most prominent role remains Martin.
Thomas Mikal Ford
Ford got a recurring role in The Parkers between 1999 and 2001 and had a memorable role in New York Undercover as Lieutenant Malcolm Barker.
Besides acting, Ford also wrote two inspirational books for kids: I Am Responsible for Me and Positive Attitude.
And he was married between 1997 and 2014 to Gina Sasso; they had two kids together.
Tragically, Ford passed away in 2016 from a ruptured abdominal aneurism.
Tichina Arnold
Other than Martin Lawrence and Tisha Campbell, Tichina Arnold has also had memorable roles in her career.
She played Rochelle in Everybody Hates Chris between 2005 and 2009.
She also starred in Happily Divorced, and Survivor's Remorse and currently acts in The Neighborhood.
Jon Gries
Jon Gries only acted in the first two seasons of the show.
After that, he had minor roles in a wide range of TV shows and movies.
He even provided the voice for a video game, Hitman: Absolution.
Gries might not have had another memorable role, but he's been in a ton of stuff you've probably watched.
Garrett Morris
Garrett Morris was among the most prominent names to join the cast of the show.
He is among the original cast of Saturday Night Live and had significant roles in:
The Jeffersons
The Jamie Foxx Show
Diff'rent Strokes
227
2 Broke Girls
Cooley High
Car Wash
Morris is an acting legend with a career that spans nearly six decades.
Remembering Martin: A Classic Sitcom
Martin is one of the greatest 90s sitcoms.
So, it's great to see that most of the main cast is still working, even if not at their level.
And will the show be resurrected?
We hope so!
Warner Brothers Released First Trailer for 'King Richard' Starring Will Smith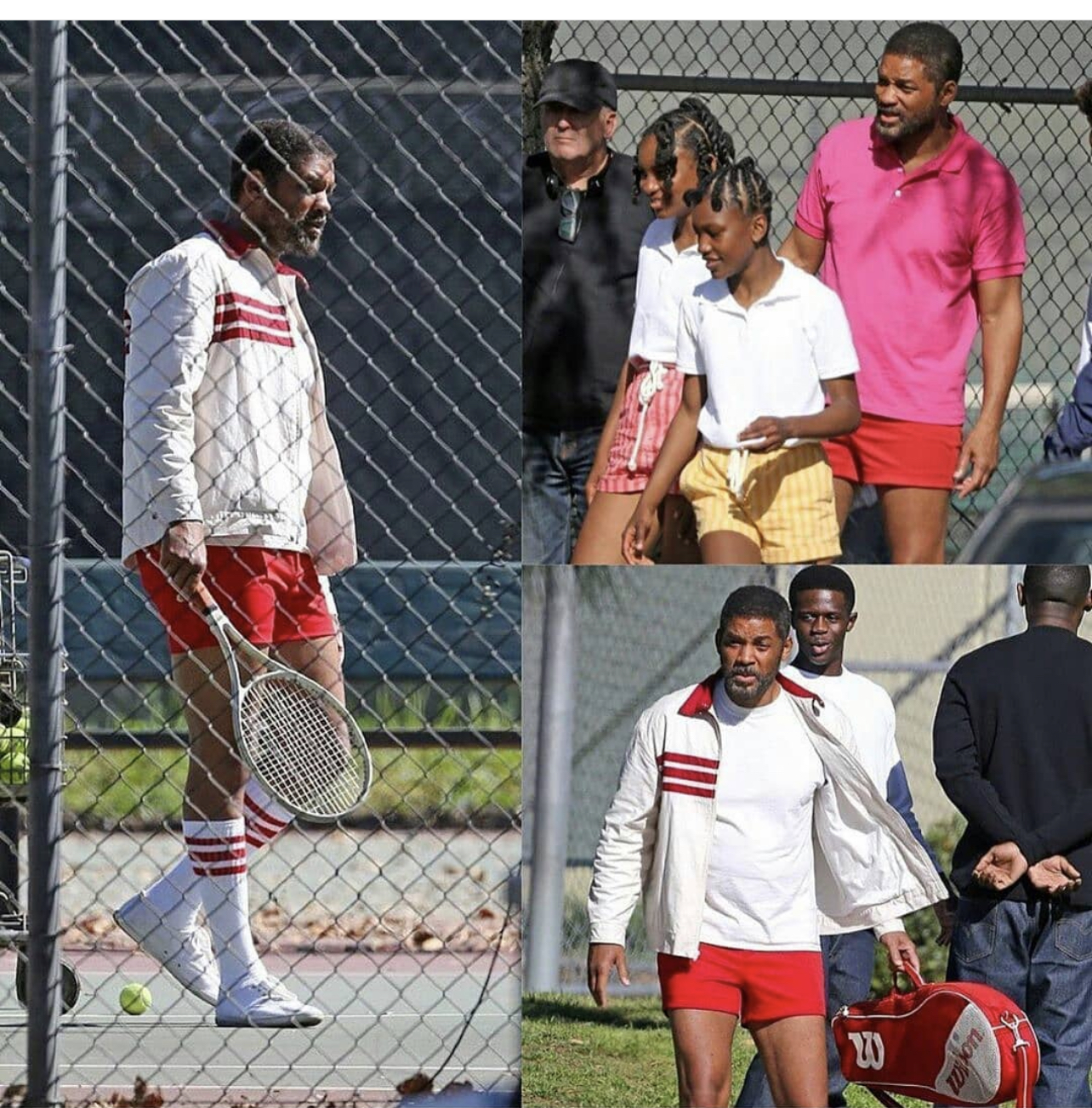 Warner Brothers released the first trailer for its anticipated sports drama King Richard, starring Will Smith.
Via Deadline – The film is based on the inspirational, true story of Richard Williams (Smith). An undeterred father, Richard was instrumental in raising Venus (Saniyya Sidney) and Serena Williams (Demi Singleton) — two extraordinarily gifted athletes who ended up changing the sport of tennis forever.
Driven by a clear vision of their future and using unconventional methods, Richard has a plan that will take Venus and Serena from the streets of Compton, California to the global stage.
"This world ain't never had no respect for Richard Williams," he tells his daughters in the trailer. "But they're going to respect y'all."
According to Deadline King Richard demonstrates the power of family, perseverance and unwavering belief as a means to achieve the impossible and impact the world.
Reinaldo Marcus Green directed the film, from a script by Zach Baylin. Its all-star ensemble also includes Aunjanue Ellis, Jon Bernthal, Tony Goldwyn, and Dylan McDermott.
Pic's producers are Tim White and Trevor White via their Star Thrower Entertainment banner, and Will Smith under his Westbrook banner.
Serena and Venus Williams exec produced the project alongside their sister Isha Price. Its other executive producers are James Lassiter, Jada Pinkett Smith, Adam Merims, Lynn Harris, Allan Mandelbaum, Jon Mone and Peter Dodd.
King Richard will be released in theaters in the U.S. on November 19th. The drama will also be available to stream on HBO Max (via their Ad-Free Plan) for 31 days following its theatrical release.
To check out the first-look trailer for King Richard, click play below
Our 7 Most Anticipated Movies of 2021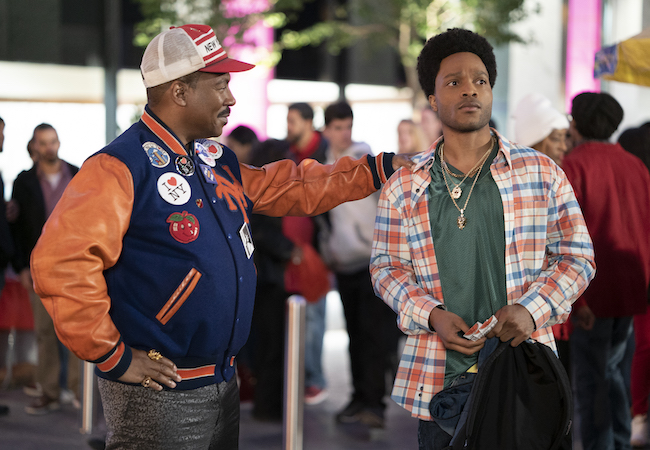 2021 feels like a breath of fresh air, compared to 2020. Vaccines have started rolling out around the world—meaning there is an end in sight to the pandemic—and a lot of the highly-anticipated films we didn't watch in 2020 will come out this year.
You could be seeking blockbusters—this year will have numerous tentpoles—or indie films—Netflix alone has guaranteed to release a new movie every week this year. So, it's a major year for cinephiles.
Here are some of the movies that should be on your watch list for the year. Let's keep our masks on and hope that the cinematic road ahead is bright.
No Time To Die
The latest Bond film is also the last to feature Daniel Craig (unless he gets an offer he can't refuse). It has received multiple delays, directors have changed, and cast members have been injured while filming. However, No Time To Die will finally hit theaters this year, though rumors have started circulating that it will get a further release from April 2nd to sometime in the fall.
The movie's plot focuses on Bond searching for a kidnapped scientist. During his search, he encounters a mysterious villain wielding some dangerous new tech.
Coming 2 America
Eddie Murphy's career is back on an upward trajectory, thanks in large part to the success of Dolemite Is My Name. So, we are naturally interested in Murphy's next project, which happens to be a sequel to his most-loved film: Coming to America.
In the first film, Murphy plays Prince Akeem, an African prince who heads to the US in search of his future wife. The film packs everything we love about Eddie Murphy movies: a romantic arc, tons of humor, and Murphy playing multiple characters. If Coming 2 America is even half as good as the first one, it's certain to be a success.
A Quiet Place Part II
2018's A Quiet Place was a smash hit, so it's no surprise that a sequel is on the way. Initially meant to come out in March 2020, it's now been scheduled for April 2021.
The sequel follows the Abbott family as they adapt to a new life without the father. They are forced to venture beyond their home and look for people who can help them survive the monsters they faced in the first film. However, they soon learn that the monsters aren't the only threat they should fear.
F9
F9 is the ninth installment in the Fast & Furious franchise. Here, Dominic Toretto and his crew face the most skilled driver and assassin they have encountered to date: Dom's brother, Jakob. Jakob has teamed up with Cipher, who was the main baddie in The Fate of the Furious.
The Fast & Furious franchise has never been one for subtleness. Judging by the bonkers trailer, the latest entry is going to be more ludicrous and action-packed than ever.
Dune
Dune is one of the most celebrated science fiction novels of all time. So, it makes sense that the upcoming movie adaptation is one of the most anticipated movies of the past few years. Alongside the popularity of the novel, the film has a revered director in Denis Villeneuve, and it boasts a stellar cast with everyone from Jason Momoa to Josh Brolin. Expectations are sky-high for Dune, and after Blade Runner 2049, we know the director can make something special.
Dune will come out on October 1st.
Mission: Impossible 7
The Mission: Impossible films aren't just among the most popular and highest-grossing action films; they are also among the best-made. With each sequel, the movies get progressively better, with better action, higher stakes, and an ever-increasing bond with Ethan Hunt and his team.
The studio hasn't released any details of the plot, but there's little doubt it will be as bombastic as the rest. Here's hoping it actually releases on its scheduled date, on November 19th.
The Matrix 4
What a time to be Keanu Reeves. His career stalled in the late 2000s, but then John Wick came out and his action-star status returned. The first three films have all been hits with both critics and audiences, to the extent that two more sequels are being produced. And that's not all; Keanu Reeves has also returned to his most popular franchise: The Matrix.
We don't know much about this latest entry, especially since Reeves' character Neo died at the end. However, it's sure to be an interesting movie for fans of the original trilogy.