The Top 10 Batman Villains Of All Time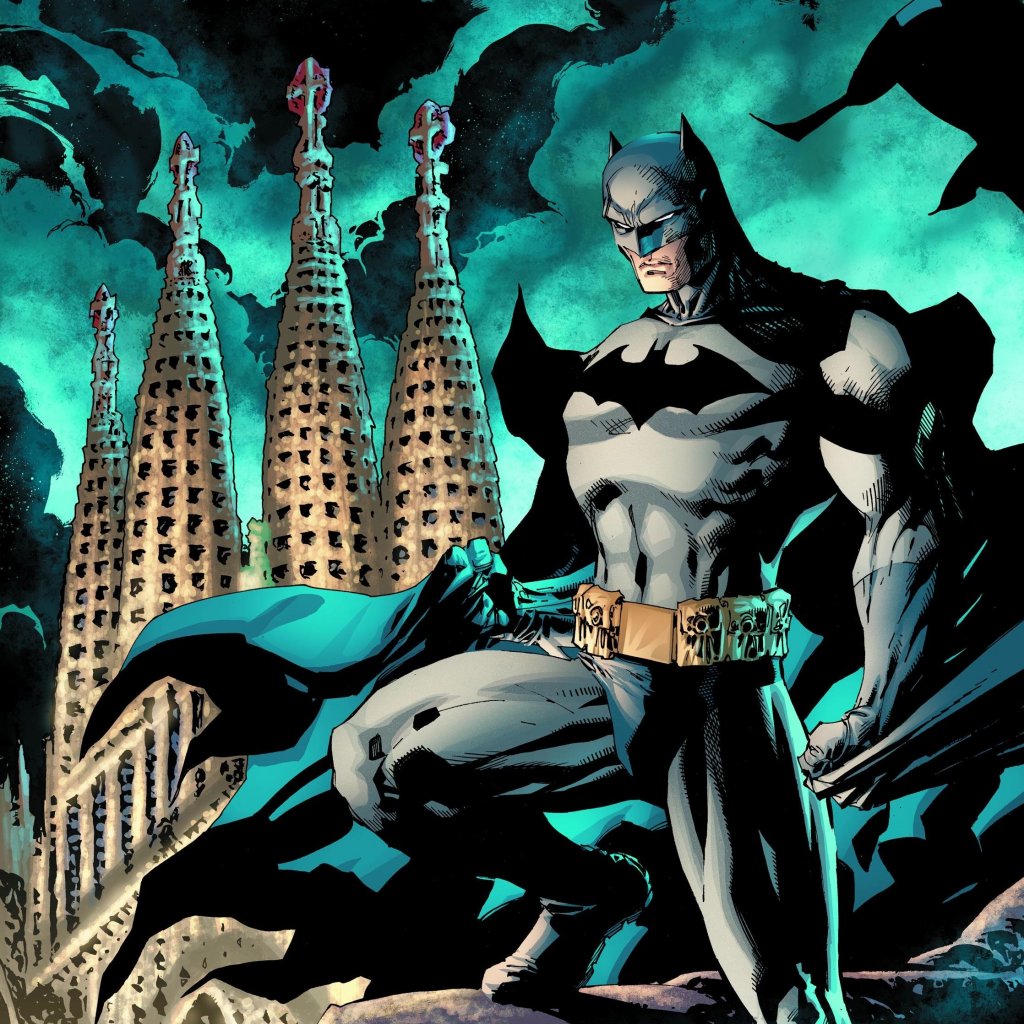 Ever since his first appearance in 1939, Batman has consistently been one of the best-selling DC comics, as well as a fan-favorite superhero.
During his 80-year long stint against crime, the Caped Crusader has faced a plethora of interesting villains, some that are evil and dangerous like Joker or Bane, as well as some that are wacky and laughable like the Condiment King or the Kite Man.
One of the main things that made Batman so great is that he is just a simple man. Yes, he is an expert in countless martial arts, as well as the World's Greatest Detective, but he doesn't have any superpowers. Batman's mind is his greatest weapon and that is what makes him relatable to the average comic reader.
His villains are no different. Most are devoid of any unnatural powers but still present a threat to Gotham, even though other DC superheroes would probably defeat them in mere minutes.
So, without further ado, here's a list of villains who keep Batman awake at night (fighting crime of course):
You'll also like:
5 Reasons To Be Excited For The New Sony PS5
Here Is Why We Are Looking Forward To Zack Snyder's Justice League
Michael B. Jordan Static Shock Based On The DC Comics Character
Catwoman
This sleek villain is one of Batman's most infamous foes, and she often takes up various roles. Even though her most common trait is being a thief—and a pretty good one, at that—she's also a mob boss, an ally, an anti-hero and she was even a love interest for Batman at some point.
Catwoman is nowhere near as evil as the other villains on this list. However, she makes up for it by being as acrobatic as Batman, morally ambiguous, and being able to toy with Batman. She also has cat puns that you'll either love or hate.
Ra's Al Ghul
Ra's Al Ghul is one of the most formidable Batman villains. He is the leader of the League of Assassins, the father of Talia Al Ghul, and grandfather to Bruce Wayne's own son, Damian.
He has lived for centuries, endlessly honing his fighting skills. He also uses the Lazarus Pit, which rejuvenates him whenever he's close to death—thus making him almost an immortal.
Born over 700 years ago, Ra's wants to eliminate the evils of the world by destroying humanity then rebuilding it. He also knows Batman's true identity, which gives him an edge whenever he faces the Dark Knight.
Harley Quinn
Harley Quinn, among the newest Batman villains, has become one of the most popular. Originally meant to be a one-off for the Batman Animated Series, she was such a success that she eventually spawned her own comic book series, TV adaptation, and movie appearances. And with good reason.
Harley Quinn is the perfect result of what Joker is capable of. She was initially a psychiatrist at Arkham Asylum but eventually fell hopelessly in love with the Joker.
This led her to a life of crime, and she's had plenty of confrontations with Batman. She might not have superpowers, but her absence of a moral compass makes her incredibly violent, both to heroes and other villains.
Related: Here Is Why We Are Looking Forward To Zack Snyder's Justice League
Red Hood
What would happen if Batman chose to start killing? This is what Red Hood represents. He was the second Robin—Jason Todd—but Joker killed him.
Talia Al Ghul took him to the Lazarus Pit, however, and he came back to life. He then returned to Gotham and initiated a war on crime by influencing it from inside.
Because Red Hood doesn't just kill for the thrill of it—and since he's trying to bring justice in his own way—he isn't as villainous as the others on this list. That said, he is more than capable of fighting toe to toe with Batman.
The Batman Who Laughs
What happens when you blend all of Batman's best features with all of Joker's worst? You get The Batman Who Laughs. This is the most recent Batman villain, but he's one of the toughest.
He is the result of a struggle between the Dark Knight and the Clown Prince of Crime, where the latter dies but manages to infect Batman with chemicals that fuse their personalities.
As an alternate universe Batman, he is one of Bruce Wayne's toughest opponents. He also has Rabid Robins he keeps chained—though they don't seem to mind it.
Bane
This venom pumped hulking piece of muscle known as Bane has been one of the toughest Batman foes ever since his first appearance in 1993.
His main power is his strength, which can be additionally augmented with the use of the drug called Venom, which turns Bane into an enormous muscular slab of whoop-ass.
Strength isn't the only thing that makes Bane so scary. He is also highly intelligent, expert in hand to hand combat, as well as a master escapologist.
Bane rose to recognition in the "Knightfall" story arc, where he broke Batman's back and became known as "The Man Who Broke the Bat."
Riddler
This onesie wearing villain seems harmless, but in truth, he is far from that. Riddler has been giving Batman headaches for over 60 years. Edward "E." Nigma is a dangerous villain who shuns brute strength for a more cunning and intelligent approach.
This genius villain relishes in torturing Batman with complicated puzzles and twisted riddles. At one-point Riddler even deduced Batman's true identity.
Riddler's signature attire consists of a green onesie adorned with question marks and a cane in the shape of a question mark. He's known to sometimes roll onto the scene in his trademark car called "Riddlermobile."
Two-Face
Two-face is a poster boy for tragic villain stories. Two-face was once known as Harvey Dent, an attorney in service of Gotham and one of Batman's greatest allies.
Transformation to a ruthless criminal happened when a mobster threw acid in his face, completely scarring one side of Harvey's face.
This incident left his mental state in shambles and paved a way for Harvey to become Two-face.
Two-face is obsessed with the concept of duality and change. The fates of his victims are decided on a toss of a coin and whims of his shifting personality. Two-face only powers are his expertise in marksmanship and a sizeable army of goons behind his back.
Scarecrow
If not the strongest, Doctor Jonathan Crane is certainly the scariest Batman villain. Scarecrow has been giving Gotham residents the heebie-jeebies ever since his debut in 1941.
He is an expert chemist who uses fear and phobias of his enemies as a weapon against them and against Gotham's citizens. His scary persona is amplified by his attire.
He usually wears a black suit with a scarecrow mask that becomes even more terrifying when his victims are under the effect of his signature fear gas.
Scarecrow has proven to be quite an adversary for Batman. His criminal record is full of murder, robbery, as well as terrorism.
In the recent Arkham game, Scarecrow managed to take over Gotham and release his fear toxin all over the unsuspecting populace.
He uncovered Batman's real identity and released it to the rest of the world, which caused Batman to initiate the Knightfall Protocol.
Joker
Gotham's Clown Prince of Crime has been Batman's arch-nemesis since he was introduced in the first issue of Batman. What makes Joker dangerous is that he is an antithesis of Batman.
While Batman is just, calculated, and merciful, Joker is twisted, unpredictable, and ruthless. Joker doesn't have superpowers but can stand toe to toe against Batman since he's highly intelligent and an expert in hand to hand combat.
Even though he is quite formidable in physical combat, Joker doesn't work alone. He is often accompanied by Harley Quinn and an army of henchmen.
Joker's list of crimes is far and wide. His crowning achievements are the paralysis of Barbara Gordon and the murder of Batman's protégé Jason Todd – the second Robin.
Final thoughts:
As the story goes, when two shots rang out Bruce Wayne's life changed forever. Wearing many names the Dark Knight, Caped Crusader, the World's Greatest Detective, even Matches Malone a cloak adopted by Batman to infiltrate Gotham's criminal underworld.
Although Batman has many enemies, some notables not mentioned are Penguin, Mister Freeze, and Poison Ivy – The Batman has dedicated his life to justice and will uphold that oath for many years to come.
Images via: DC Comics
You'll also like:
5 Reasons To Be Excited For The New Sony PS5
Here Is Why We Are Looking Forward To Zack Snyder's Justice League
Michael B. Jordan Static Shock Based On The DC Comics Character
Michael B. Jordan Will Produce Static Shock Movie Based On The DC Comics Character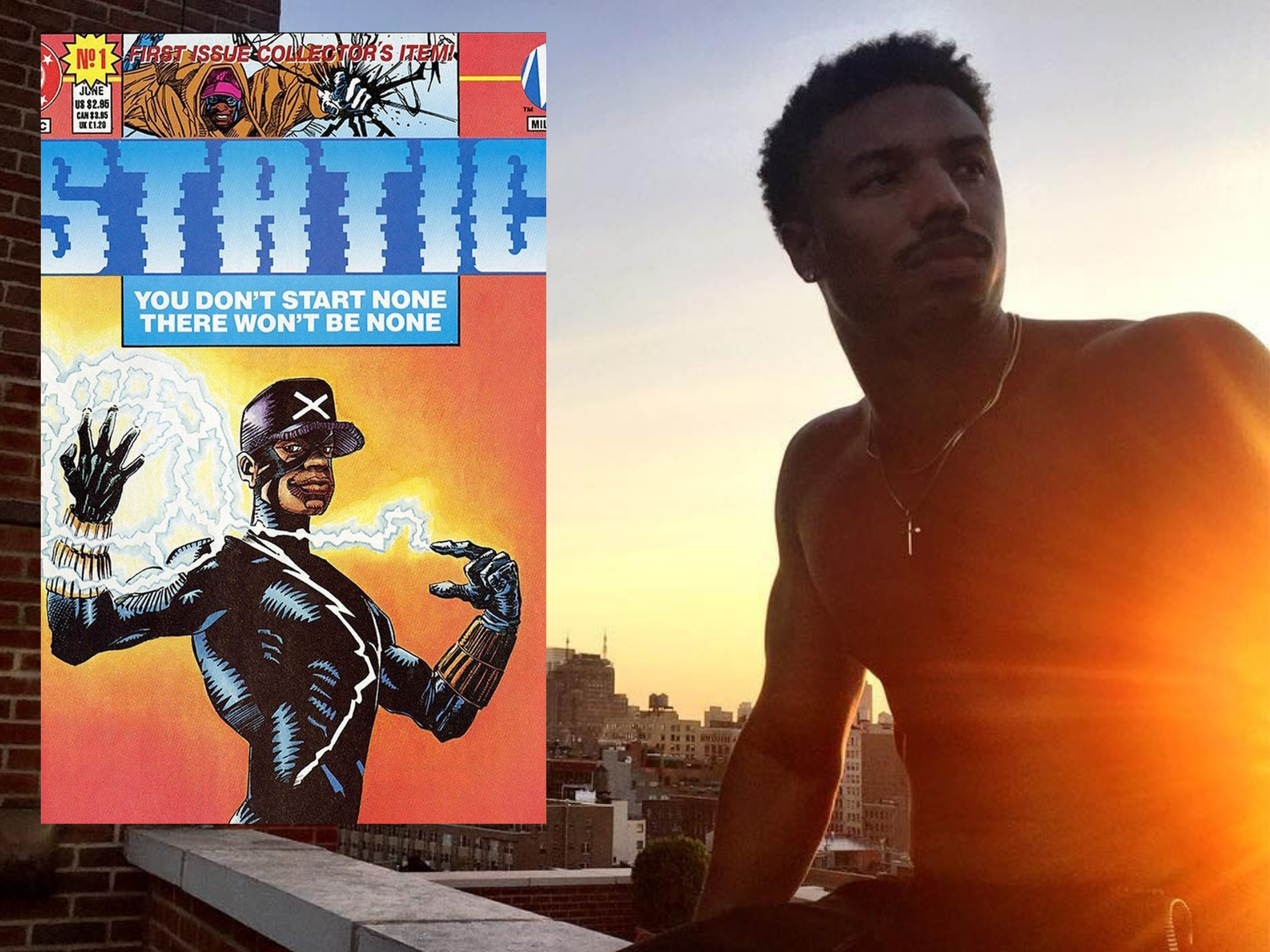 Michael B. Jordan is heading back into the comic universe and according to an exclusive report by The Hollywood Reporter the actor will be producing Warner Bros. and DC Comic's film Static Shock which is based on the DC and Milestone Comics character Static.
The star, who starred as Johnny Storm/Human Torch in 2015's Fantastic Four, will join filmmaker Reginald Hudlin on the project.
"I'm proud to be a part of building a new universe centered around black superheroes; our community deserves that," Jordan told THR. "I'm proud to be a part of building a new universe centered around Black superheroes; our community deserves that."
Static otherwise known as Virgil Hawkins, was created in the 1990s by Milestone Media and DC Comic. The character is a teenager turned superhero with electromagnetic powers.
A "Static Shock" animated series aired on Kids' WB in the early 2000s and was one of the few superhero series starring a Black character.
⚡️😏 pic.twitter.com/GKdIJOxck0

— Michael B. Jordan (@michaelb4jordan) October 17, 2020
Michael B. Jordan shared the news on his Instagram and Twitter about the film featuring the Static comic book cover and captioned the picture with a lightning bolt and winky-face emoji.
According to People Magazine, the project was first floated during the DC FanDome event in August.
Phil LaMarr, the original voice of Static, revealed how important it was to promote a character like Static, Entertainment Weekly reported.
"Virgil is what I always wanted as a comic book kid growing up: Black Spider-Man. A good story can make you live it, feel it, and when it does, it resonates on a whole other level," he explained.
LaMarr added, "It touched on archetypes as a comic fan that I loved, but also touched on my life as a Black man in the real world."
Jordan isn't new to the world of animation, early last year he shared that he was a Nime fan and was the voice of the character for Gen Lock.
"Way too excited to show you guys the final trailer for #genLock all my real followers/fans know how much I'm an Anime fan and this show fulfilled one of my life-long dreams of voicing a character on an animated show. Jan 26th it's going to get crazy on @roosterteeth"
It will be interesting to see what Michael has in store with Static Shock. Read more details about the announcement here.
You'll also like:
Best Halloween Movies To Watch Year Round
Here Is Why We Are Looking Forward To Zack Snyder's Justice League
The Top 10 Batman Villains Of All Time
Best Halloween Movies To Watch Year Round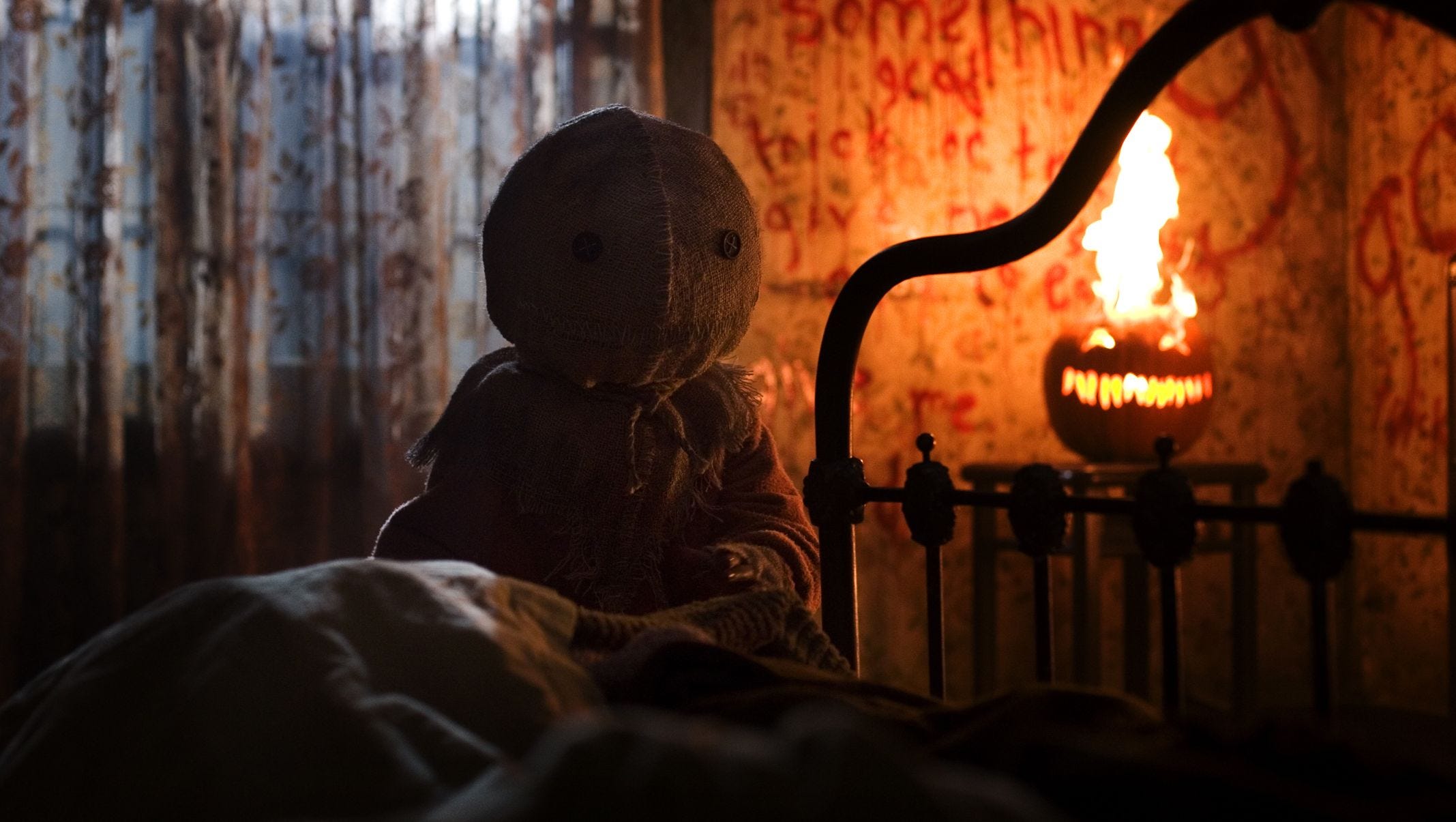 For those who celebrate Halloween year-round, there is still something special about that last chilly night in October. It's the time of year when all things spooky are celebrated.
Many horror fans find themselves feeling nostalgic for the horror movies they enjoyed as children during this time of year. Others, meanwhile, want to push themselves further with new depths of terror.
Especially this year, with the COVID-19 pandemic changing the way we interact with each other and celebrate both indoor and outdoor activities.
However, no matter what your horror style is, you should find an old favorite or a new adventure on this list. Here are our top picks for the scariest, creepiest Halloween movies to watch year-round.
You'll also like:
Tenet Movie Review And Trailer
Here Is Why We Are Looking Forward To Zack Snyder's Justice League
Here's Why You Should Watch HBO's Lovecraft Country
Poltergeist
Nothing quite captures the campy horror romp like Stephen Spielberg's 1982 classic, Poltergeist. It sets itself apart by striking that perfect balance between comedy and horror. This film drips with nostalgia of horror days gone by, making it a perfect Halloween movie night selection.
The story focuses on a suburban family who soon discovers that their new home has been invaded by a malicious spirit. Then, when their little daughter vanishes, everything goes to hell.
The movie isn't just popular for its campy scares. It also has one of the most iconic lines in horror: "They're here!"
The Exorcist
For those looking for more of a scare, The Exorcist is a horror genre rite of passage. Go for the director's cut if you're truly dedicated to getting the best experience.
This film's deft use of practical effects, and its fairly faithful adherence to the William Peter Blatty novel by the same name, are just some of the reasons The Exorcist has withstood the test of time as a genre icon.
Loosely based on real events, the movie is about a young girl who starts talking in tongues and levitating. A local priest believes she could be possessed by the devil, and he tries to perform an exorcism.
The Witch
When a Puritan family in 17th century New England is banished, they set up a farm at the edge of a massive, imposing forest. When their newborn son vanishes and their crops fail, all the family members start to turn on one another. Could it be rotten luck, or have they stumbled upon something sinister?
The Witch (stylized as The VVitch) is an excellent compromise for anyone with mixed opinions on horror. While it is absolutely blood-chilling, the on-screen visual scares are minimal and jump scares are almost nonexistent. The film gets away with this thanks to its absolutely suffocating tension, masterful storytelling, and brilliant characters.
While there is some on-screen gore, there is nothing pulpy about this film. Robert Eggers' modern classic can be enjoyed by seasoned horror fans and uninitiated Halloween revelers alike.
Paranormal Activity
When a young couple moves into a new house, they get increasingly disturbed by an unseen presence that makes itself felt at night, when they are asleep.
In an homage to the campy Halloween feel—and Blair Witch Project scares—of all found footage films, the first Paranormal Activity film is one that should not be overlooked.
While the franchise has inarguably had its problems over the years, its first installment did something truly unique, crafting something truly horrific out of thin air and pulling the audience right into the horror. It also made a bucketload of money and became an instant horror icon, inspiring countless other found-footage films.
Halloween
You probably saw this coming, but John Carpenter's 1978 slasher is an absolute must-see when the spooky season rolls around. By avoiding many of the more problematic tropes of slasher fare, it earns its place as an icon of the holiday.
Jamie Lee Curtis shines in her role as a competent and likable protagonist, while Michael Myers is a boogeyman who just can't seem to die. Halloween inspired countless other slasher movies, but few have managed to be as claustrophobic, tense or effective as John Carpenter's classic.
We also recommend watching a few of the sequels. And 2018's Halloween is arguably the best, since it avoids the over-the-top elements of the other sequels and goes back to the original's simple scares and plot.
Trick 'r Treat
This is an anthology horror film that takes place on Halloween night. It tells stories of werewolves, zombies, serial killers and other things that go bump in the night.
The common element is a mysterious kid with a burlap sack on his head and orange footie pajamas, who shows up whenever someone disrespects Halloween tradition.
The film has become a cult hit, and it's now a must-watch for horror fans every Halloween—or, to be honest, every time they feel like it. It perfectly blends humor, gore, jump-scares, and campfire stories to create something outstanding.
Night of the Demons
When it comes to 80s horror films, few are as underrated as Night of the Demons. It takes place on Halloween night, has a party with drunken teenagers—taking place in a mortuary—it has a séance, there are bucketloads of gore, and a demon in the crematorium is set loose. This is the quintessential campy 80s horror movie.
The film has a respectable body count, and the performances are delightfully over-the-top. For those who like their horror with a touch of philosophy, Night of the Demons even has that. You could call it an allegory for teen promiscuity since people who get laid end up being possessed—kind of like the recent It Follows. Its sequels might not be as iconic, but Night of the Demons is a must-watch Halloween movie.
There's nothing quite like turning off the lights for a horror movie on Halloween night. Go for something new and horrifying or a spooky old favorite. However, you normally feel about scary movies, you won't go wrong with one of these classics this Halloween.
You'll also like:
Tenet Movie Review And Trailer
Here Is Why We Are Looking Forward To Zack Snyder's Justice League
Here's Why You Should Watch HBO's Lovecraft Country
Here's Why You Should Watch HBO's Lovecraft Country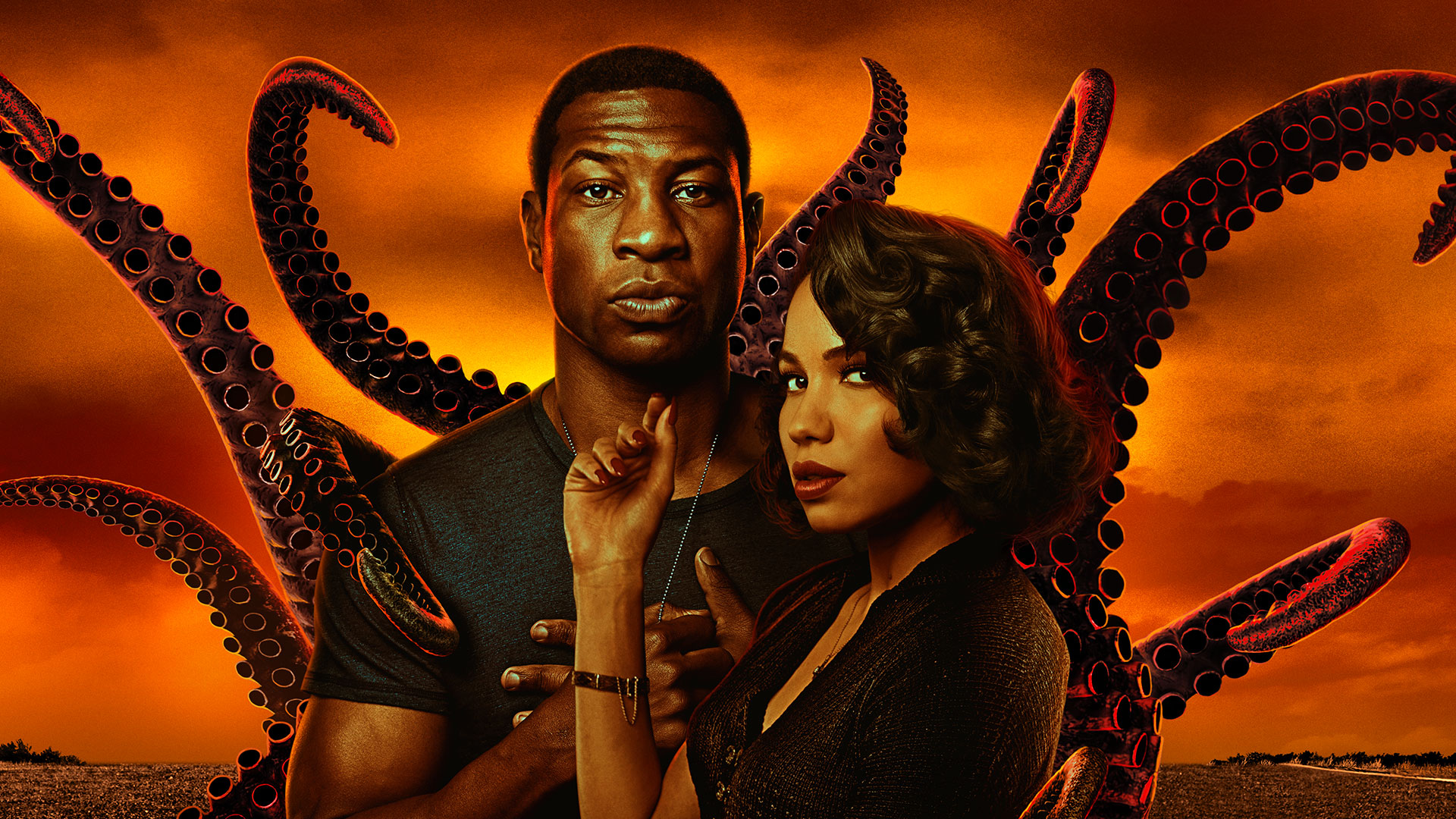 Lovecraft Country is a TV adaptation of the novel of the same name, released in 2016. It tells the story of Atticus Freeman, who goes on a road trip with his childhood friend and uncle in search of his father, who's gone missing.
The time period is 1950s Jim Crow America, and the trio encounters their fair share of racism and prejudice. But that's not all. Since the story is inspired by HP Lovecraft's Cthulhu mythos, the show also has its fair share of surreal monsters.
So, should you watch it? Yes! Lovecraft Country is one of the most exciting TV shows of 2020 and a stellar piece of entertainment that manages to be both interesting and horrifying.
Below are all the reasons why you should give it a try!
You'll also like:
Tenet Movie Review And Trailer
Here Is Why We Are Looking Forward To Zack Snyder's Justice League
The Epic Scarface Remake Is Coming
Family Drama
Atticus has an awful father. Yet, when he returns home from the war and finds his father missing, he decides to go search for him. But the rest of his family more than makeup for it.
Uncle George and Aunt Hippolyta are the perfect couple, who are still madly in love after a lifetime together. They also have a daughter who loves to draw comic books—and is actually good at it. Together, all three give Atticus the support system he needs for the horrors he's going to face.
Harsh Realities of Jim Crow
A lot of people assume that the segregation in Jim Crow simply meant that black people weren't allowed to share the same things as white folks—like water fountains or different seats on the bus.
But Lovecraft Country shows all of its horrors. The characters are mocked, insulted, and even have their lives threatened just because of their skin color.
For instance, Atticus and co enter a diner that they think is safe for black people. However, the three are promptly chased away by a pickup truck ferrying gun-toting racists. If not for Leti's superb driving skills, they'd be dead before their adventure really kicks off.
They also visit a sundown county, where the sheriff makes it crystal clear that if they are not gone by dusk, they'll be hunted and lynched. He points this out when it's already evening, which gives Atticus and the rest little time to escape.
In Lovecraft Country, the harsh realities of Jim Crow racism are arguably more frightening than the monsters themselves.
Excellent Production
Lovecraft Country isn't the most fast-paced show in the world, but it squeezes out emotion from every second it has. It could easily have become a sensationalist drama, but the writers elegantly veered away from this.
They focused on telling Atticus' story in a way that feels authentic. Misha Green, the showrunner and writer, does her job admirably.
It also helps that Jordan Peele was involved in this. After Get Out, The Twilight Zone and Us, Peele is proving himself to be one of the great new horror auteurs.
The casting is also excellent. All of the characters, both major and minor, feel like actual people. The main characters, especially, give their all whenever they are on screen.
The Timing of Lovecraft Country
Lovecraft Country couldn't have come at a better time. The Black Lives Matter movement is finally gaining traction along the world, though it's unfortunate that it has to.
The world is finally realizing that black people are still being discriminated against—by officers of the law, no less—and people are finally coming to accept that we have a racism problem.
Lovecraft Country parallels these atrocities in a way that's not subtle but just shows how far we still have to go if we are to get rid of systemic racism.
It's essential viewing for everyone who still thinks that slavery ended ages ago, or who underplays those injustices. Like 2019's Watchmen, Lovecraft Country reminds us of our bloodstained past so that we won't repeat it.
Cast:
Jonathan Majors – Atticus Freeman
Jurnee Smollett – Letitia "Leti" Lewis
Courtney B. Vance – George Freeman
Michael Kenneth Williams – Montrose Freeman
Abbey Lee – Christina Braithwhite
Aunjanue Ellis – Hippolyta Freeman
Wunmi Mosaku – Ruby Baptiste
Jada Harris – Diana Freeman
You'll also like:
Tenet Movie Review And Trailer
Here Is Why We Are Looking Forward To Zack Snyder's Justice League
The Epic Scarface Remake Is Coming