The Official Justice League Trailer Just Dropped And It Looks Sweet!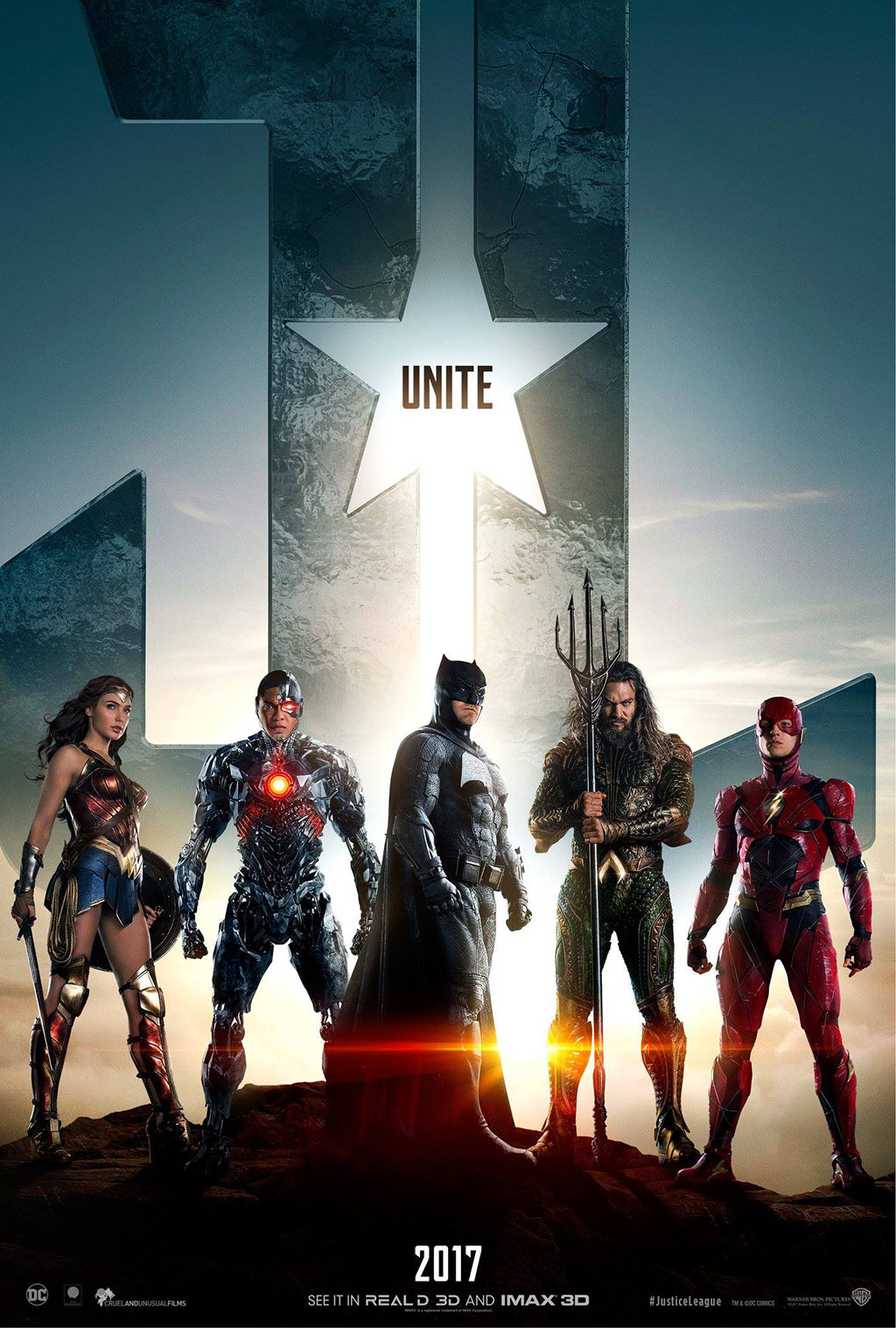 Who else Is excited for the 'Justice League'?  We are and cannot wait to see it!
As the hype machine moves forward MCT is anxiously awaiting the big debut of the Justice League movie in November but in the meantime, we have been given a few glimpses to hold us over for now.
If you remember, the first Justice League trailer dropped at San Diego Comic-Con last summer (you can check it out here), and since then fans have been given several teasers that spotlight The Flash, Batman and Aquaman and other behind-the-scenes looks from director Zack Snyder.
Each new teaser shows the superheroes in action in their respective elements, for example, Aquaman at the sea, Batman in his primary mode of transportation.. the infamous Batmobile and the Flash showing off his lightning speed.
One big question that everyone is asking, where is Superman? I don't know for sure but our speculation is that he is either dead or bad for 2/3 of the film and then joins forces with the Justice League towards the end of the film.
Below is the official full-length trailer:

The film stars Ben Affleck, Jason Momoa, Henry Cavill, Gal Gadot, Ezra Miller, Ray Fisher, Amay Adams, Amber Heard, Jeremy Irons, JK Simmons and Willem Dafoe.
"Justice League" will hit the big screen November 17.
Michael B. Jordan Will Produce Static Shock Movie Based On The DC Comics Character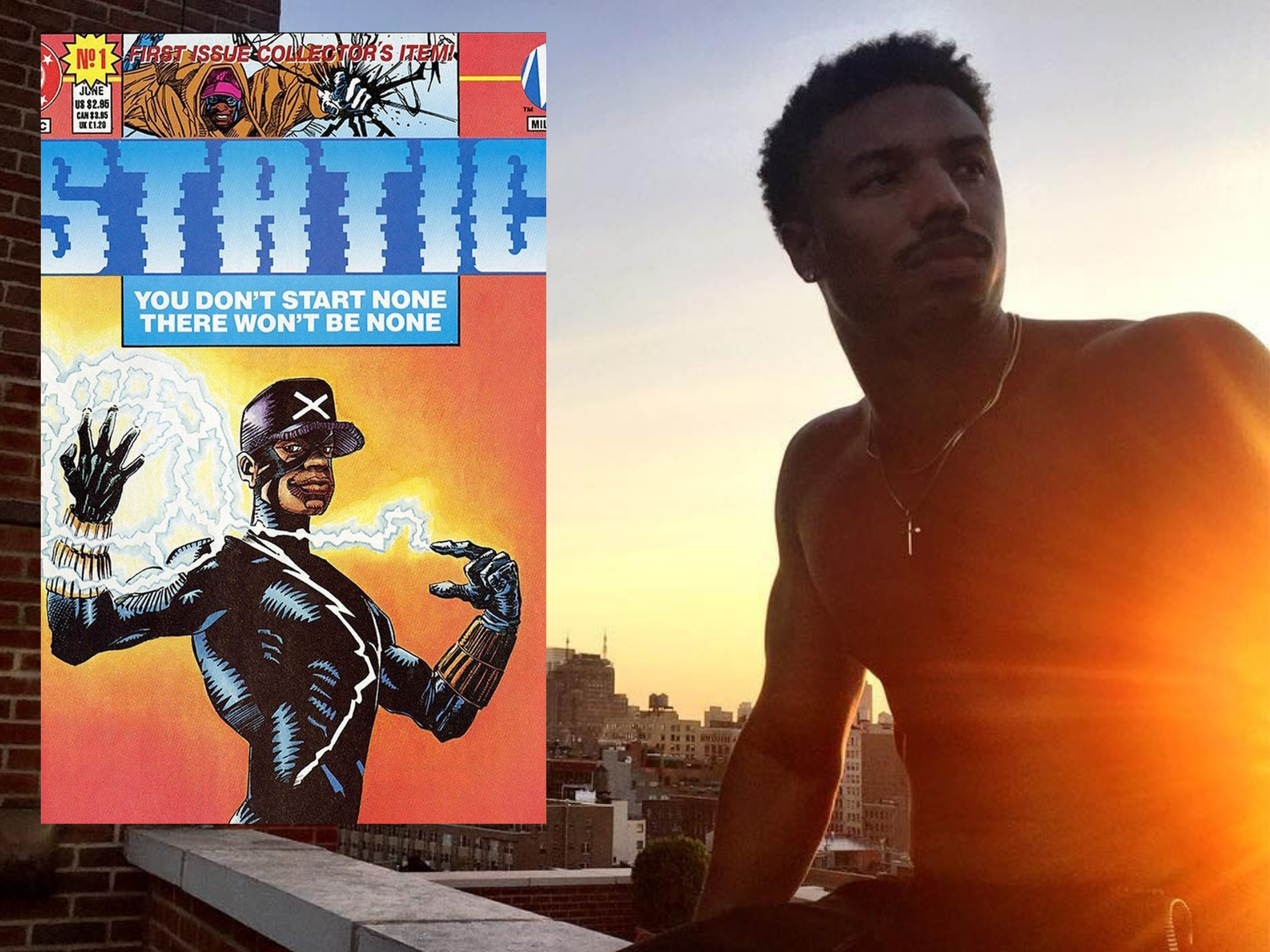 Michael B. Jordan is heading back into the comic universe and according to an exclusive report by The Hollywood Reporter the actor will be producing Warner Bros. and DC Comic's film Static Shock which is based on the DC and Milestone Comics character Static.
The star, who starred as Johnny Storm/Human Torch in 2015's Fantastic Four, will join filmmaker Reginald Hudlin on the project.
"I'm proud to be a part of building a new universe centered around black superheroes; our community deserves that," Jordan told THR. "I'm proud to be a part of building a new universe centered around Black superheroes; our community deserves that."
Static otherwise known as Virgil Hawkins, was created in the 1990s by Milestone Media and DC Comic. The character is a teenager turned superhero with electromagnetic powers.
A "Static Shock" animated series aired on Kids' WB in the early 2000s and was one of the few superhero series starring a Black character.
⚡️😏 pic.twitter.com/GKdIJOxck0

— Michael B. Jordan (@michaelb4jordan) October 17, 2020
Michael B. Jordan shared the news on his Instagram and Twitter about the film featuring the Static comic book cover and captioned the picture with a lightning bolt and winky-face emoji.
According to People Magazine, the project was first floated during the DC FanDome event in August.
Phil LaMarr, the original voice of Static, revealed how important it was to promote a character like Static, Entertainment Weekly reported.
"Virgil is what I always wanted as a comic book kid growing up: Black Spider-Man. A good story can make you live it, feel it, and when it does, it resonates on a whole other level," he explained.
LaMarr added, "It touched on archetypes as a comic fan that I loved, but also touched on my life as a Black man in the real world."
Jordan isn't new to the world of animation, early last year he shared that he was a Nime fan and was the voice of the character for Gen Lock.
"Way too excited to show you guys the final trailer for #genLock all my real followers/fans know how much I'm an Anime fan and this show fulfilled one of my life-long dreams of voicing a character on an animated show. Jan 26th it's going to get crazy on @roosterteeth"
It will be interesting to see what Michael has in store with Static Shock. Read more details about the announcement here.
You'll also like:
Best Halloween Movies To Watch Year Round
Here Is Why We Are Looking Forward To Zack Snyder's Justice League
The Top 10 Batman Villains Of All Time
Best Halloween Movies To Watch Year Round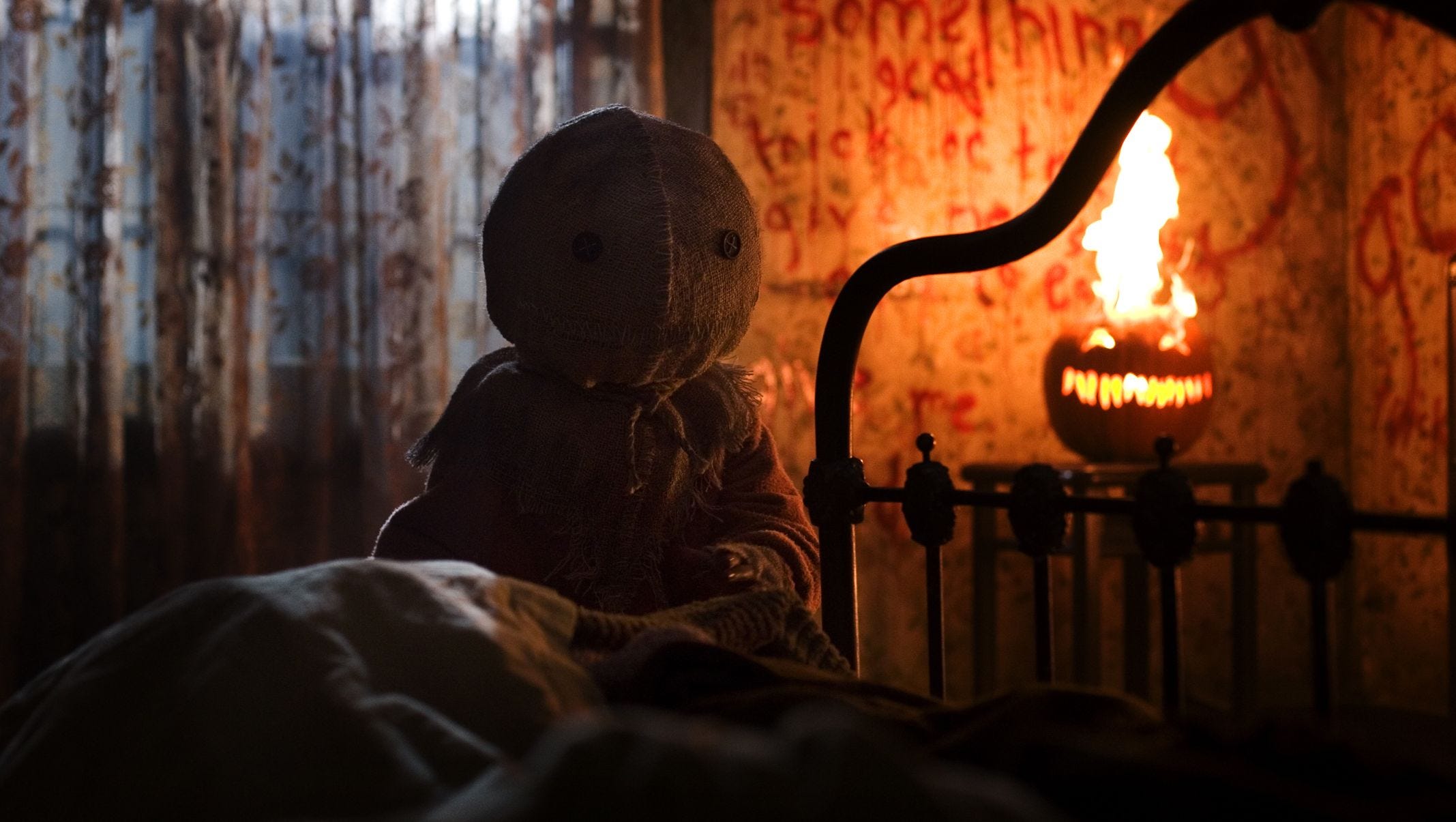 For those who celebrate Halloween year-round, there is still something special about that last chilly night in October. It's the time of year when all things spooky are celebrated.
Many horror fans find themselves feeling nostalgic for the horror movies they enjoyed as children during this time of year. Others, meanwhile, want to push themselves further with new depths of terror.
Especially this year, with the COVID-19 pandemic changing the way we interact with each other and celebrate both indoor and outdoor activities.
However, no matter what your horror style is, you should find an old favorite or a new adventure on this list. Here are our top picks for the scariest, creepiest Halloween movies to watch year-round.
You'll also like:
Tenet Movie Review And Trailer
Here Is Why We Are Looking Forward To Zack Snyder's Justice League
Here's Why You Should Watch HBO's Lovecraft Country
Poltergeist
Nothing quite captures the campy horror romp like Stephen Spielberg's 1982 classic, Poltergeist. It sets itself apart by striking that perfect balance between comedy and horror. This film drips with nostalgia of horror days gone by, making it a perfect Halloween movie night selection.
The story focuses on a suburban family who soon discovers that their new home has been invaded by a malicious spirit. Then, when their little daughter vanishes, everything goes to hell.
The movie isn't just popular for its campy scares. It also has one of the most iconic lines in horror: "They're here!"
The Exorcist
For those looking for more of a scare, The Exorcist is a horror genre rite of passage. Go for the director's cut if you're truly dedicated to getting the best experience.
This film's deft use of practical effects, and its fairly faithful adherence to the William Peter Blatty novel by the same name, are just some of the reasons The Exorcist has withstood the test of time as a genre icon.
Loosely based on real events, the movie is about a young girl who starts talking in tongues and levitating. A local priest believes she could be possessed by the devil, and he tries to perform an exorcism.
The Witch
When a Puritan family in 17th century New England is banished, they set up a farm at the edge of a massive, imposing forest. When their newborn son vanishes and their crops fail, all the family members start to turn on one another. Could it be rotten luck, or have they stumbled upon something sinister?
The Witch (stylized as The VVitch) is an excellent compromise for anyone with mixed opinions on horror. While it is absolutely blood-chilling, the on-screen visual scares are minimal and jump scares are almost nonexistent. The film gets away with this thanks to its absolutely suffocating tension, masterful storytelling, and brilliant characters.
While there is some on-screen gore, there is nothing pulpy about this film. Robert Eggers' modern classic can be enjoyed by seasoned horror fans and uninitiated Halloween revelers alike.
Paranormal Activity
When a young couple moves into a new house, they get increasingly disturbed by an unseen presence that makes itself felt at night, when they are asleep.
In an homage to the campy Halloween feel—and Blair Witch Project scares—of all found footage films, the first Paranormal Activity film is one that should not be overlooked.
While the franchise has inarguably had its problems over the years, its first installment did something truly unique, crafting something truly horrific out of thin air and pulling the audience right into the horror. It also made a bucketload of money and became an instant horror icon, inspiring countless other found-footage films.
Halloween
You probably saw this coming, but John Carpenter's 1978 slasher is an absolute must-see when the spooky season rolls around. By avoiding many of the more problematic tropes of slasher fare, it earns its place as an icon of the holiday.
Jamie Lee Curtis shines in her role as a competent and likable protagonist, while Michael Myers is a boogeyman who just can't seem to die. Halloween inspired countless other slasher movies, but few have managed to be as claustrophobic, tense or effective as John Carpenter's classic.
We also recommend watching a few of the sequels. And 2018's Halloween is arguably the best, since it avoids the over-the-top elements of the other sequels and goes back to the original's simple scares and plot.
Trick 'r Treat
This is an anthology horror film that takes place on Halloween night. It tells stories of werewolves, zombies, serial killers and other things that go bump in the night.
The common element is a mysterious kid with a burlap sack on his head and orange footie pajamas, who shows up whenever someone disrespects Halloween tradition.
The film has become a cult hit, and it's now a must-watch for horror fans every Halloween—or, to be honest, every time they feel like it. It perfectly blends humor, gore, jump-scares, and campfire stories to create something outstanding.
Night of the Demons
When it comes to 80s horror films, few are as underrated as Night of the Demons. It takes place on Halloween night, has a party with drunken teenagers—taking place in a mortuary—it has a séance, there are bucketloads of gore, and a demon in the crematorium is set loose. This is the quintessential campy 80s horror movie.
The film has a respectable body count, and the performances are delightfully over-the-top. For those who like their horror with a touch of philosophy, Night of the Demons even has that. You could call it an allegory for teen promiscuity since people who get laid end up being possessed—kind of like the recent It Follows. Its sequels might not be as iconic, but Night of the Demons is a must-watch Halloween movie.
There's nothing quite like turning off the lights for a horror movie on Halloween night. Go for something new and horrifying or a spooky old favorite. However, you normally feel about scary movies, you won't go wrong with one of these classics this Halloween.
You'll also like:
Tenet Movie Review And Trailer
Here Is Why We Are Looking Forward To Zack Snyder's Justice League
Here's Why You Should Watch HBO's Lovecraft Country
Here's Why You Should Watch HBO's Lovecraft Country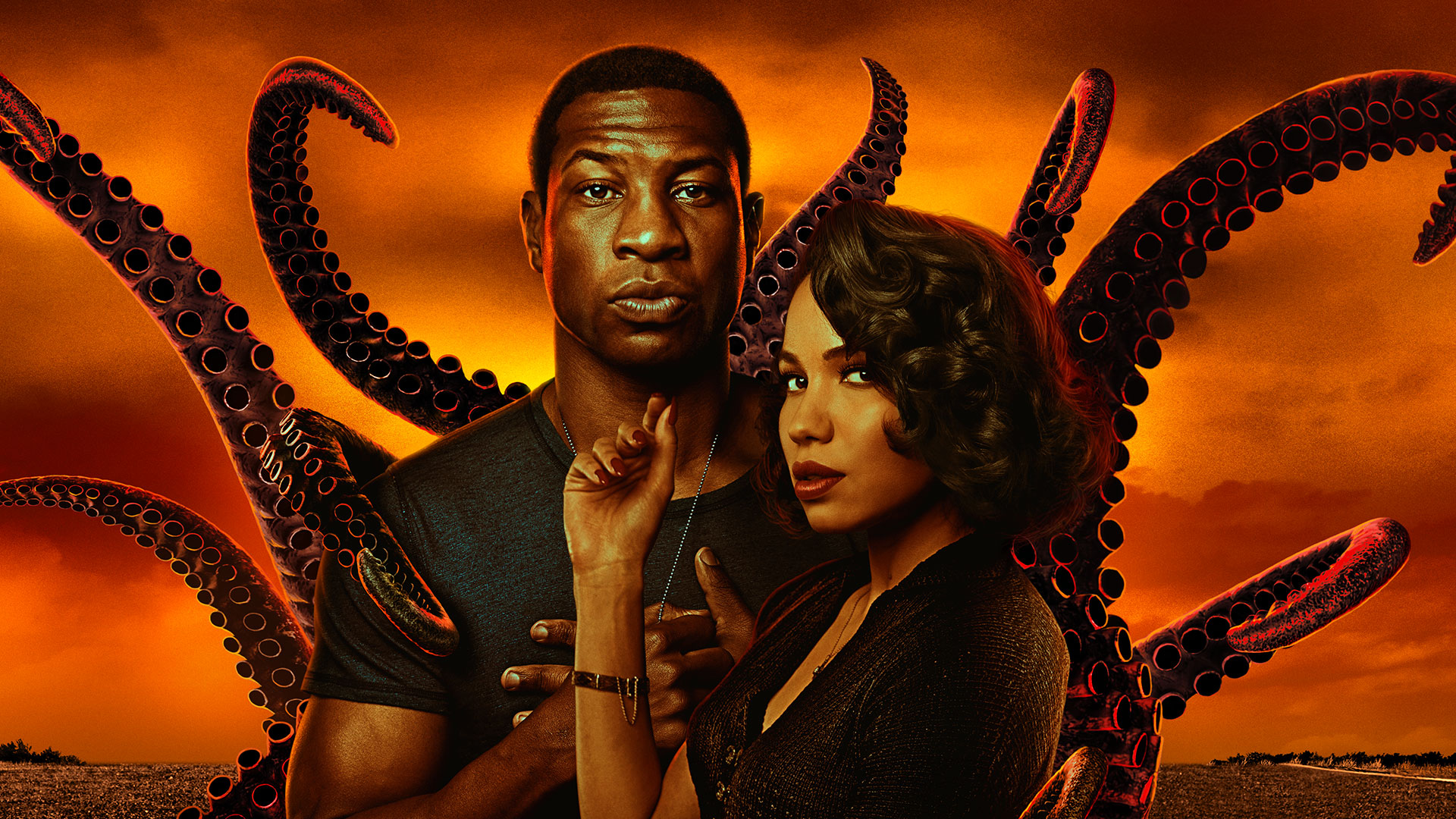 Lovecraft Country is a TV adaptation of the novel of the same name, released in 2016. It tells the story of Atticus Freeman, who goes on a road trip with his childhood friend and uncle in search of his father, who's gone missing.
The time period is 1950s Jim Crow America, and the trio encounters their fair share of racism and prejudice. But that's not all. Since the story is inspired by HP Lovecraft's Cthulhu mythos, the show also has its fair share of surreal monsters.
So, should you watch it? Yes! Lovecraft Country is one of the most exciting TV shows of 2020 and a stellar piece of entertainment that manages to be both interesting and horrifying.
Below are all the reasons why you should give it a try!
You'll also like:
Tenet Movie Review And Trailer
Here Is Why We Are Looking Forward To Zack Snyder's Justice League
The Epic Scarface Remake Is Coming
Family Drama
Atticus has an awful father. Yet, when he returns home from the war and finds his father missing, he decides to go search for him. But the rest of his family more than makeup for it.
Uncle George and Aunt Hippolyta are the perfect couple, who are still madly in love after a lifetime together. They also have a daughter who loves to draw comic books—and is actually good at it. Together, all three give Atticus the support system he needs for the horrors he's going to face.
Harsh Realities of Jim Crow
A lot of people assume that the segregation in Jim Crow simply meant that black people weren't allowed to share the same things as white folks—like water fountains or different seats on the bus.
But Lovecraft Country shows all of its horrors. The characters are mocked, insulted, and even have their lives threatened just because of their skin color.
For instance, Atticus and co enter a diner that they think is safe for black people. However, the three are promptly chased away by a pickup truck ferrying gun-toting racists. If not for Leti's superb driving skills, they'd be dead before their adventure really kicks off.
They also visit a sundown county, where the sheriff makes it crystal clear that if they are not gone by dusk, they'll be hunted and lynched. He points this out when it's already evening, which gives Atticus and the rest little time to escape.
In Lovecraft Country, the harsh realities of Jim Crow racism are arguably more frightening than the monsters themselves.
Excellent Production
Lovecraft Country isn't the most fast-paced show in the world, but it squeezes out emotion from every second it has. It could easily have become a sensationalist drama, but the writers elegantly veered away from this.
They focused on telling Atticus' story in a way that feels authentic. Misha Green, the showrunner and writer, does her job admirably.
It also helps that Jordan Peele was involved in this. After Get Out, The Twilight Zone and Us, Peele is proving himself to be one of the great new horror auteurs.
The casting is also excellent. All of the characters, both major and minor, feel like actual people. The main characters, especially, give their all whenever they are on screen.
The Timing of Lovecraft Country
Lovecraft Country couldn't have come at a better time. The Black Lives Matter movement is finally gaining traction along the world, though it's unfortunate that it has to.
The world is finally realizing that black people are still being discriminated against—by officers of the law, no less—and people are finally coming to accept that we have a racism problem.
Lovecraft Country parallels these atrocities in a way that's not subtle but just shows how far we still have to go if we are to get rid of systemic racism.
It's essential viewing for everyone who still thinks that slavery ended ages ago, or who underplays those injustices. Like 2019's Watchmen, Lovecraft Country reminds us of our bloodstained past so that we won't repeat it.
Cast:
Jonathan Majors – Atticus Freeman
Jurnee Smollett – Letitia "Leti" Lewis
Courtney B. Vance – George Freeman
Michael Kenneth Williams – Montrose Freeman
Abbey Lee – Christina Braithwhite
Aunjanue Ellis – Hippolyta Freeman
Wunmi Mosaku – Ruby Baptiste
Jada Harris – Diana Freeman
You'll also like:
Tenet Movie Review And Trailer
Here Is Why We Are Looking Forward To Zack Snyder's Justice League
The Epic Scarface Remake Is Coming