Tenet Movie Review And Trailer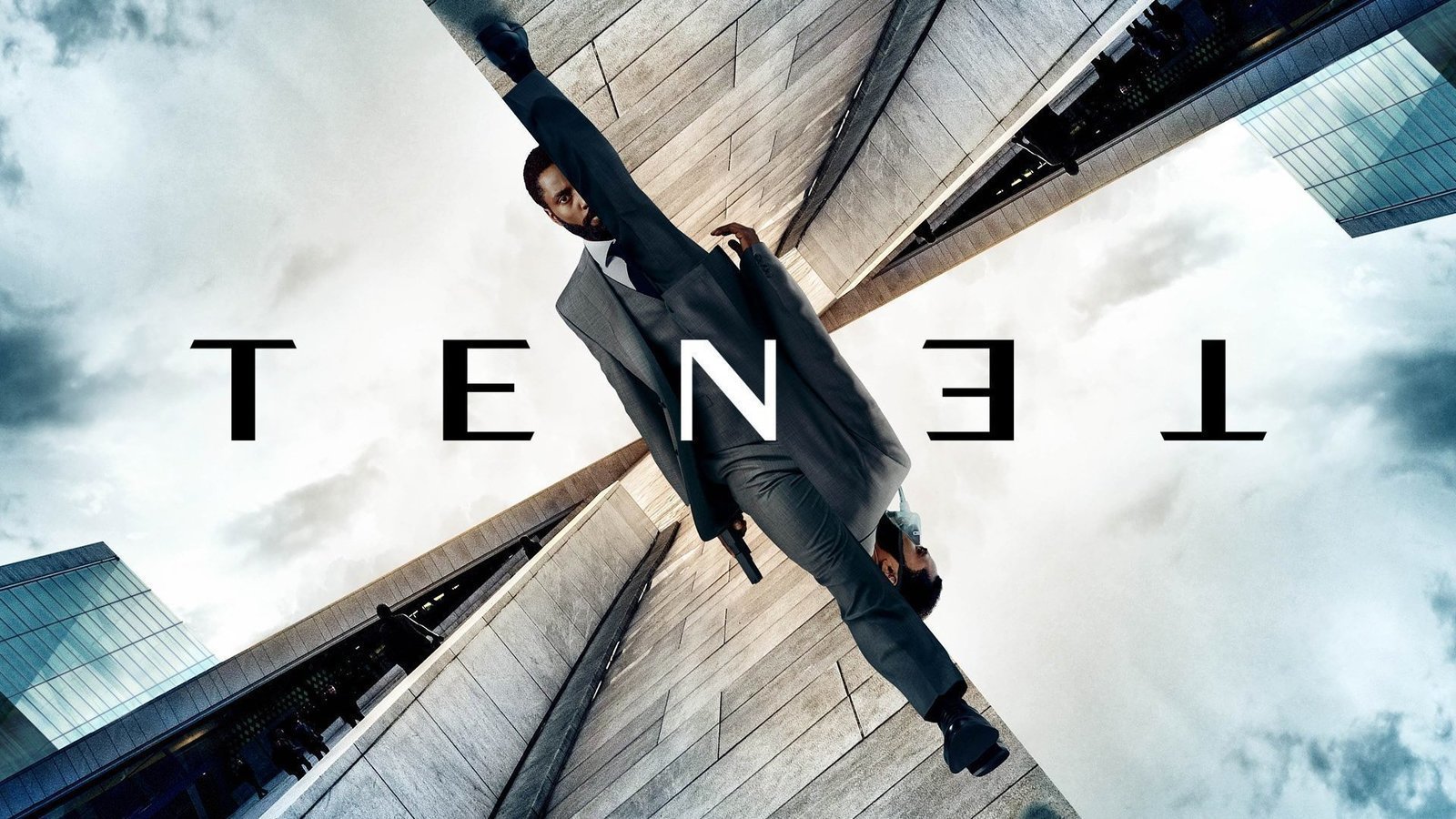 Did you watch Tenet yet? Christopher Nolan films often leave viewers in a heightened, almost confounded state of mind. Was our mind blown because of the next level complexities and meticulous construction or is Tenet a self-inflated mess of a film?
Is this how I want to feel after seeing a big tentpole summer blockbuster? For most, the answer is a resounding yes, along with the sense of having experienced something exceptional.
"Momento", "The Dark Knight", and "Inception" are regarded classics which reward with each repeat viewing. I love a movie I can dissect and debate as opposed to a disposable one.
So what's the verdict on Tenet?
Nolan campaigned to be the savior of theaters from the dreaded scourge of COVID-19. While no doubt a noble cause, it appears to have been a futile one.
One could say it was a bit bull-headed of Nolan to attempt to force people into theaters against their will. I for one was NOT willing to risk my life to view this film, no matter how bad I desired to.
(I was fortunate enough to find a drive-in to fulfill my celluloid needs). Even the initial trailer for Tenet was only available to those who braved the pandemic to see it.
Why would Warner Bros make such risky moves with a 200 million dollar investment? Their faith seemed hedged on hopes the visionary could indeed fulfill his own prophecy. And who could blame them?
The pandemic's uncharted territory has already cost studios millions of dollars. Urgency motivated by desperation is the current gauge for film distribution. Is it worth the gamble? Without spoilers, we'll explore what makes Tenet…tick.
John David Washington plays "The Protagonist", a nameless mercenary who guides us through this mind-bending maze. Along the way, we're introduced to the concept of "inversion" which is as complicated as it sounds.
The official WB synopsis reads like something out of a pulp sci-fi novel with talk of international espionage and missions beyond our current scope of comprehension.
But this ain't your daddy's time travel. Stay with me here. Inversion is the concept that time can run backward. Most of the spectacular action pieces utilize this to mesmerizing effect.
I can safely say you've never seen this before. Visuals are gorgeous, elevating the generic bond-ian espionage plot.
For Nolan, the setup is nowhere near as important as the payoff. And payoff it does. That is if you can keep up with the rapid-fire discussions which populate the script.
The sheer complexity might be better suited for those carrying physics degrees. Let's face it he isn't a filmmaker for the attention impaired.
That said there is a marked difference in his pacing. We barrel right out the gate with relentless action, never giving you a moment to catch your breath.
The spectacle is why Tenet exists to be the immersive summer theater experience. All the elements are in play: amazing cast, stunning practical stunts and visuals, a pulsing score from composer Ludwig Goransson and Nolan!
Personal moments of outright confusion couldn't break my gaze from the glorious screen. I didn't dare look away and miss any magic. When it comes to "popcorn flicks", this is close as it gets with an auteur like Nolan.
Slick enough to please the senses but cerebral enough to provide narrative weight. You may not grasp its meaning, but damn it's fun.
Unfortunately, COVID is preventing many from partaking in a wonderful experience. I under no circumstances advocate risking life and limb to see this.
Safety during this pandemic is of the utmost concern. However, if you happen to safely find a way its absolutely worth the price of admission.
Watch the Tenet trailer below:

Read our latest movie review here.
Warner Brothers Released First Trailer for 'King Richard' Starring Will Smith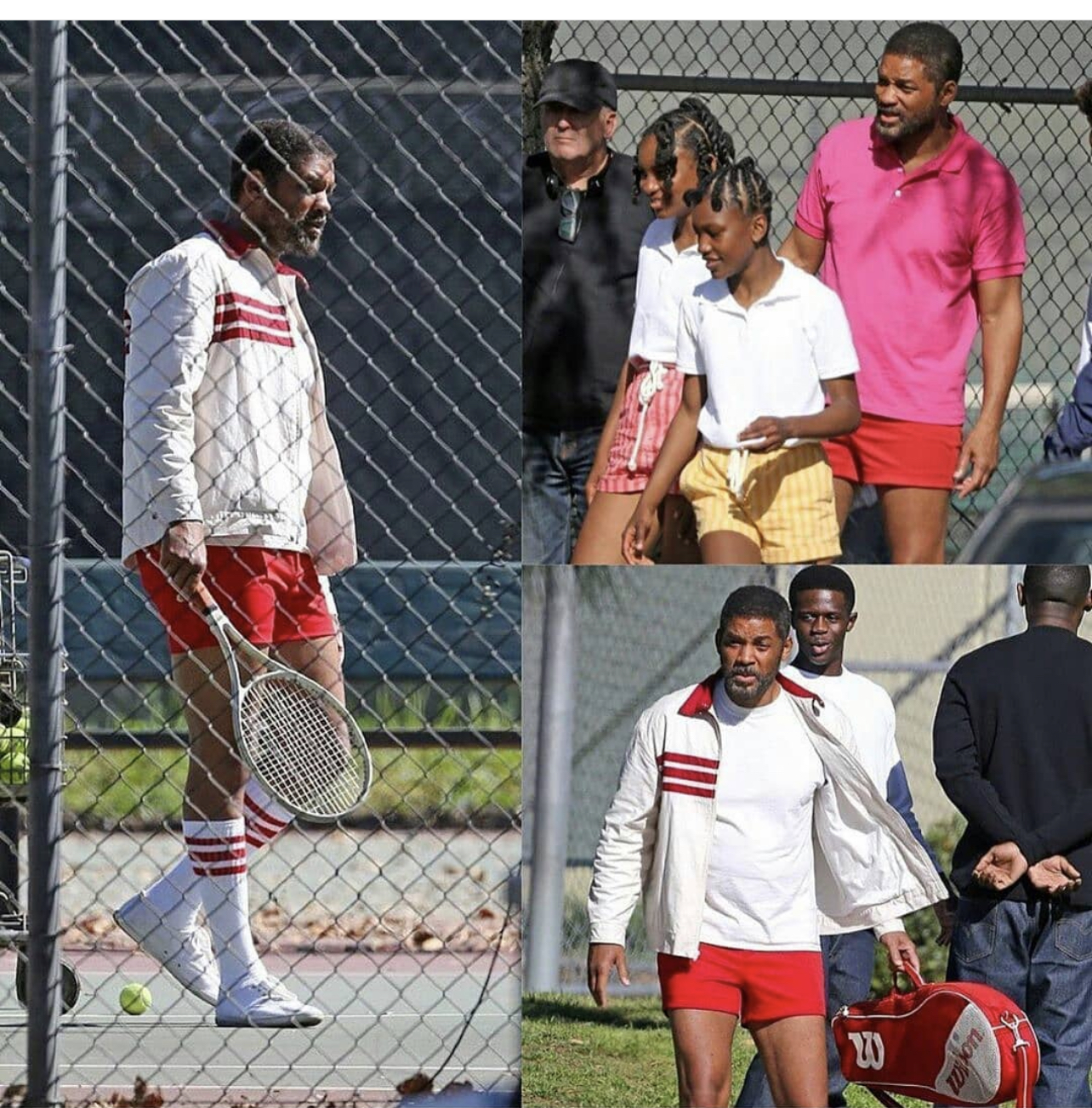 Warner Brothers released the first trailer for its anticipated sports drama King Richard, starring Will Smith.
Via Deadline – The film is based on the inspirational, true story of Richard Williams (Smith). An undeterred father, Richard was instrumental in raising Venus (Saniyya Sidney) and Serena Williams (Demi Singleton) — two extraordinarily gifted athletes who ended up changing the sport of tennis forever.
Driven by a clear vision of their future and using unconventional methods, Richard has a plan that will take Venus and Serena from the streets of Compton, California to the global stage.
"This world ain't never had no respect for Richard Williams," he tells his daughters in the trailer. "But they're going to respect y'all."
According to Deadline King Richard demonstrates the power of family, perseverance and unwavering belief as a means to achieve the impossible and impact the world.
Reinaldo Marcus Green directed the film, from a script by Zach Baylin. Its all-star ensemble also includes Aunjanue Ellis, Jon Bernthal, Tony Goldwyn, and Dylan McDermott.
Pic's producers are Tim White and Trevor White via their Star Thrower Entertainment banner, and Will Smith under his Westbrook banner.
Serena and Venus Williams exec produced the project alongside their sister Isha Price. Its other executive producers are James Lassiter, Jada Pinkett Smith, Adam Merims, Lynn Harris, Allan Mandelbaum, Jon Mone and Peter Dodd.
King Richard will be released in theaters in the U.S. on November 19th. The drama will also be available to stream on HBO Max (via their Ad-Free Plan) for 31 days following its theatrical release.
To check out the first-look trailer for King Richard, click play below
Our 7 Most Anticipated Movies of 2021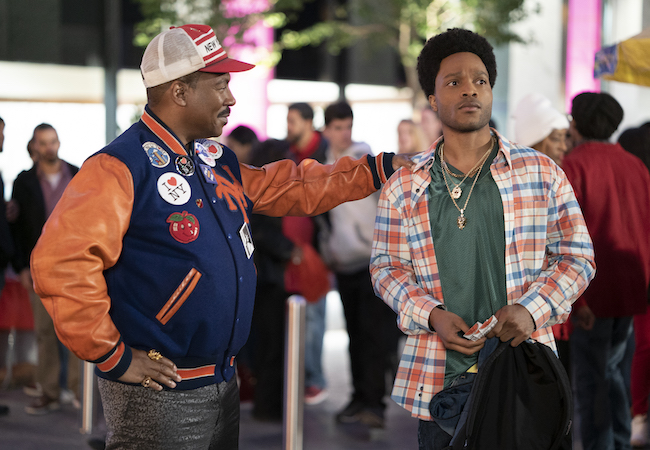 2021 feels like a breath of fresh air, compared to 2020. Vaccines have started rolling out around the world—meaning there is an end in sight to the pandemic—and a lot of the highly-anticipated films we didn't watch in 2020 will come out this year.
You could be seeking blockbusters—this year will have numerous tentpoles—or indie films—Netflix alone has guaranteed to release a new movie every week this year. So, it's a major year for cinephiles.
Here are some of the movies that should be on your watch list for the year. Let's keep our masks on and hope that the cinematic road ahead is bright.
No Time To Die
The latest Bond film is also the last to feature Daniel Craig (unless he gets an offer he can't refuse). It has received multiple delays, directors have changed, and cast members have been injured while filming. However, No Time To Die will finally hit theaters this year, though rumors have started circulating that it will get a further release from April 2nd to sometime in the fall.
The movie's plot focuses on Bond searching for a kidnapped scientist. During his search, he encounters a mysterious villain wielding some dangerous new tech.
Coming 2 America
Eddie Murphy's career is back on an upward trajectory, thanks in large part to the success of Dolemite Is My Name. So, we are naturally interested in Murphy's next project, which happens to be a sequel to his most-loved film: Coming to America.
In the first film, Murphy plays Prince Akeem, an African prince who heads to the US in search of his future wife. The film packs everything we love about Eddie Murphy movies: a romantic arc, tons of humor, and Murphy playing multiple characters. If Coming 2 America is even half as good as the first one, it's certain to be a success.
A Quiet Place Part II
2018's A Quiet Place was a smash hit, so it's no surprise that a sequel is on the way. Initially meant to come out in March 2020, it's now been scheduled for April 2021.
The sequel follows the Abbott family as they adapt to a new life without the father. They are forced to venture beyond their home and look for people who can help them survive the monsters they faced in the first film. However, they soon learn that the monsters aren't the only threat they should fear.
F9
F9 is the ninth installment in the Fast & Furious franchise. Here, Dominic Toretto and his crew face the most skilled driver and assassin they have encountered to date: Dom's brother, Jakob. Jakob has teamed up with Cipher, who was the main baddie in The Fate of the Furious.
The Fast & Furious franchise has never been one for subtleness. Judging by the bonkers trailer, the latest entry is going to be more ludicrous and action-packed than ever.
Dune
Dune is one of the most celebrated science fiction novels of all time. So, it makes sense that the upcoming movie adaptation is one of the most anticipated movies of the past few years. Alongside the popularity of the novel, the film has a revered director in Denis Villeneuve, and it boasts a stellar cast with everyone from Jason Momoa to Josh Brolin. Expectations are sky-high for Dune, and after Blade Runner 2049, we know the director can make something special.
Dune will come out on October 1st.
Mission: Impossible 7
The Mission: Impossible films aren't just among the most popular and highest-grossing action films; they are also among the best-made. With each sequel, the movies get progressively better, with better action, higher stakes, and an ever-increasing bond with Ethan Hunt and his team.
The studio hasn't released any details of the plot, but there's little doubt it will be as bombastic as the rest. Here's hoping it actually releases on its scheduled date, on November 19th.
The Matrix 4
What a time to be Keanu Reeves. His career stalled in the late 2000s, but then John Wick came out and his action-star status returned. The first three films have all been hits with both critics and audiences, to the extent that two more sequels are being produced. And that's not all; Keanu Reeves has also returned to his most popular franchise: The Matrix.
We don't know much about this latest entry, especially since Reeves' character Neo died at the end. However, it's sure to be an interesting movie for fans of the original trilogy.
Michael B. Jordan Will Produce Static Shock Movie Based On The DC Comics Character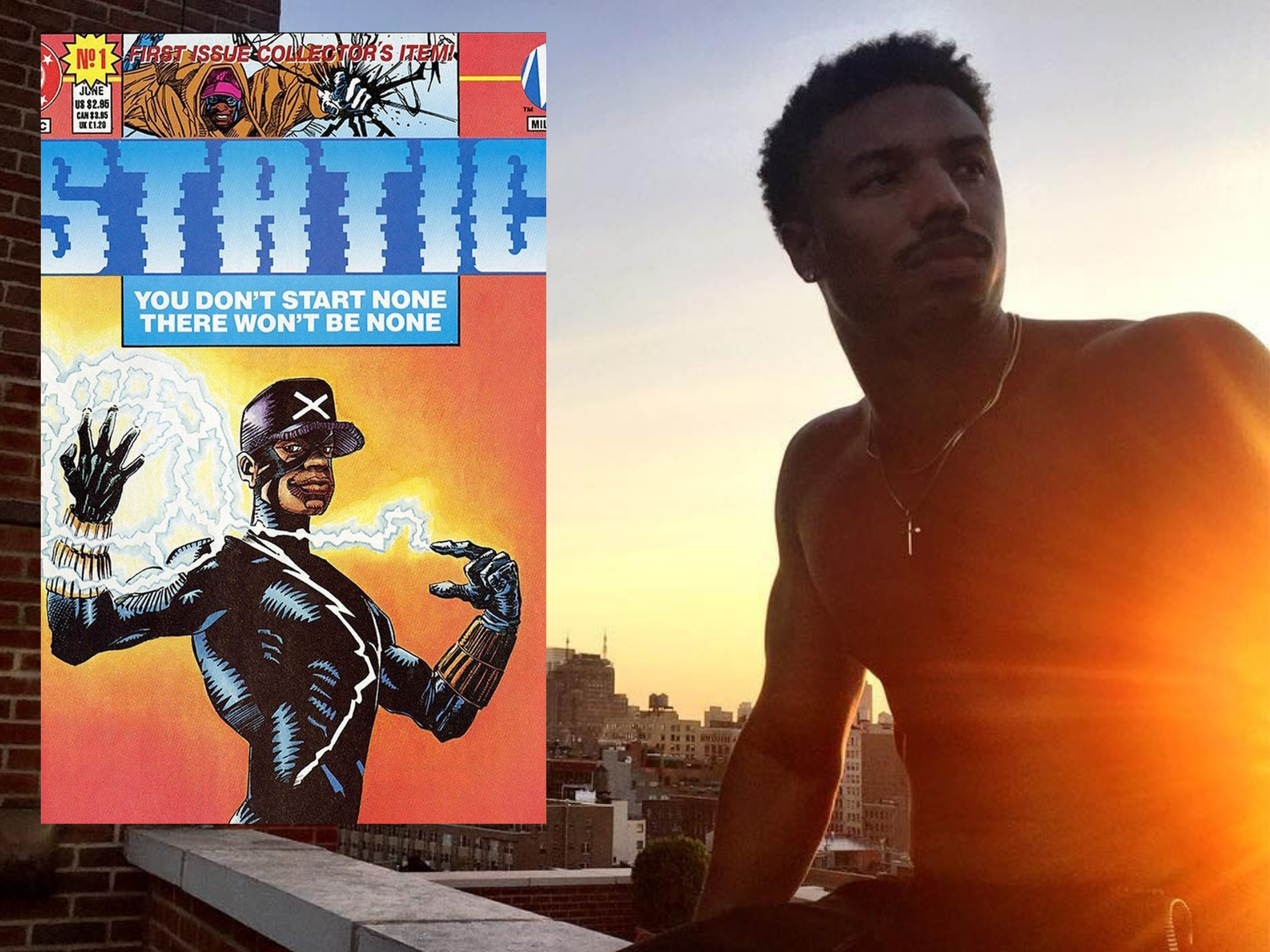 Michael B. Jordan is heading back into the comic universe and according to an exclusive report by The Hollywood Reporter the actor will be producing Warner Bros. and DC Comic's film Static Shock which is based on the DC and Milestone Comics character Static.
The star, who starred as Johnny Storm/Human Torch in 2015's Fantastic Four, will join filmmaker Reginald Hudlin on the project.
"I'm proud to be a part of building a new universe centered around black superheroes; our community deserves that," Jordan told THR. "I'm proud to be a part of building a new universe centered around Black superheroes; our community deserves that."
Static otherwise known as Virgil Hawkins, was created in the 1990s by Milestone Media and DC Comic. The character is a teenager turned superhero with electromagnetic powers.
A "Static Shock" animated series aired on Kids' WB in the early 2000s and was one of the few superhero series starring a Black character.
⚡️😏 pic.twitter.com/GKdIJOxck0

— Michael B. Jordan (@michaelb4jordan) October 17, 2020
Michael B. Jordan shared the news on his Instagram and Twitter about the film featuring the Static comic book cover and captioned the picture with a lightning bolt and winky-face emoji.
According to People Magazine, the project was first floated during the DC FanDome event in August.
Phil LaMarr, the original voice of Static, revealed how important it was to promote a character like Static, Entertainment Weekly reported.
"Virgil is what I always wanted as a comic book kid growing up: Black Spider-Man. A good story can make you live it, feel it, and when it does, it resonates on a whole other level," he explained.
LaMarr added, "It touched on archetypes as a comic fan that I loved, but also touched on my life as a Black man in the real world."
Jordan isn't new to the world of animation, early last year he shared that he was a Nime fan and was the voice of the character for Gen Lock.
"Way too excited to show you guys the final trailer for #genLock all my real followers/fans know how much I'm an Anime fan and this show fulfilled one of my life-long dreams of voicing a character on an animated show. Jan 26th it's going to get crazy on @roosterteeth"
It will be interesting to see what Michael has in store with Static Shock. Read more details about the announcement here.
You'll also like:
Best Halloween Movies To Watch Year Round
Here Is Why We Are Looking Forward To Zack Snyder's Justice League
The Top 10 Batman Villains Of All Time