6 Places Every Single Guy Should Visit At Least Once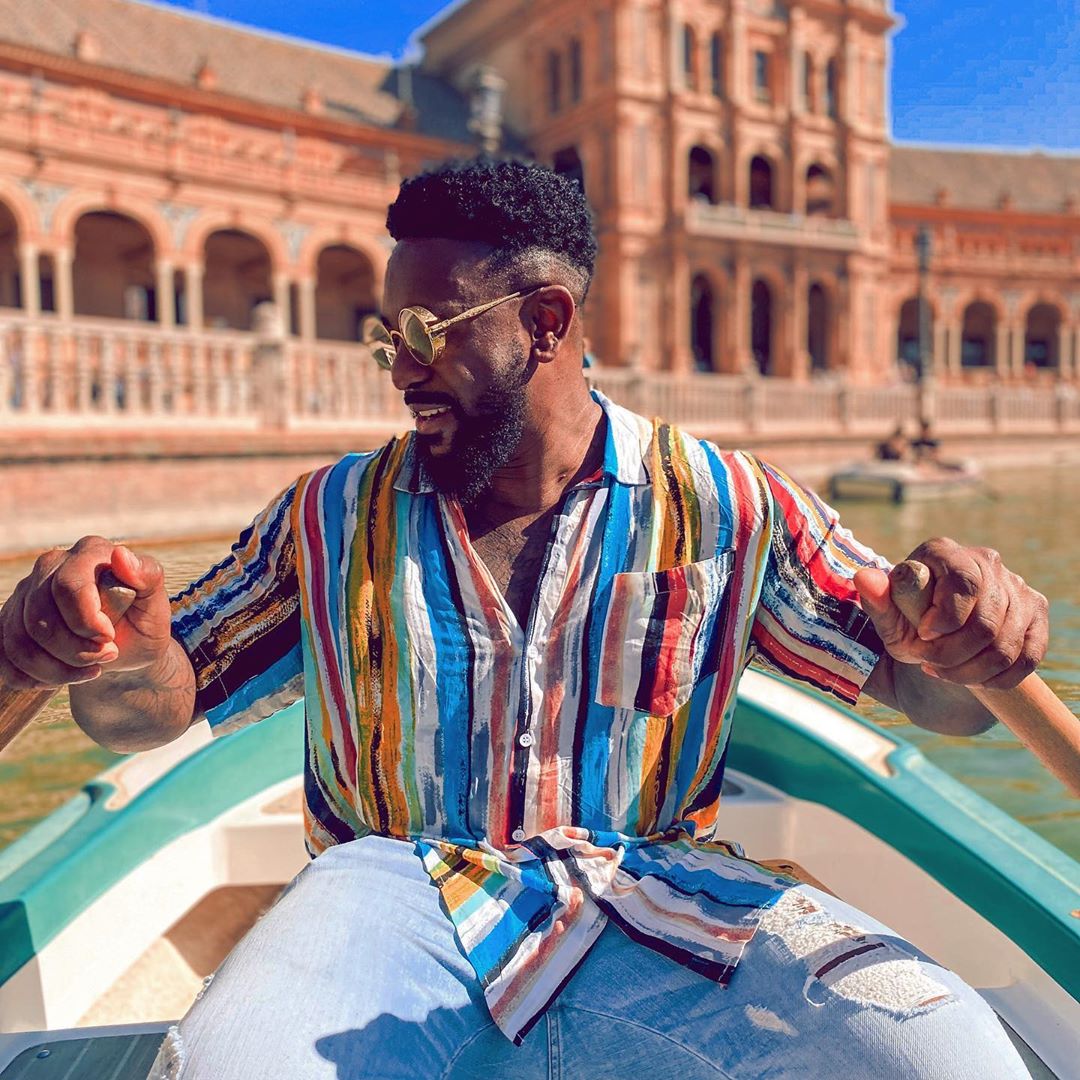 If you are a single guy in your 20's or 30's you are probably all about adventure, expression, and discovery. It's time to find ourselves and discover the path we want to take ourselves on in life. Perhaps more importantly, it's a time to let loose a little and get a lot of stuff out of our system.
With that in mind, we thought it would be fun to take a look at the top 6 places to visit for the single guy. They also happen to be great places for a couples getaway, or for married men as well – although you may want to get your wife's permission first!
Ibiza Spain
There are few places on earth more beautiful than Ibiza Spain. With its beautiful golden beaches set on the blue waters of the Mediterranean, it really is the closest thing to paradise on earth.
It's also a place known for some wild parties and beautiful women that have earned it the title of Europe's party capital. Some of the most popular spots include The Jockey Club, El Chiringuito, Charlies Bar, and one of Paris Hilton's favorite haunts – club Amnesia.
You'll never have a problem finding the nightlife in Ibiza and when you're ready for a little quiet time you'll find lots to do in the old town.
Las Vegas USA
When it comes to gambling, shows, and partying at night nothing can compare to hitting the Vegas Strip. This world-famous destination has been dazzling visitors for decades.
There's a reason they say what happens in Vegas stays in Vegas at that's why it's an ideal destination for the single guy looking for an adventure.
With world-famous entertainers performing there on a regular basis you won't have a hard time finding something to do. The resorts are too numerous to mention them all, but a visit to Cesar's Palace should definitely be on your bucket list at the very least.
If not for the reggae and jerk chicken then do it for the blue lagoon and amazing beaches. Jamaica is a magical place filled with tons of culture and amazing nightlife if that is what you are looking for. For the average single guy, Jamaica is a place you can visit over and over again without feeling guilty about it.
Great places to stay include Montego Bay, Negril, Ochi Rios and if you have friends then do not hesitate to visit the city of Kingston.
Rio De Janeiro Brazil
Rio is known for its Carnival atmosphere and it's a reputation that's well deserved. Quite simply the Brazilians know how to have fun.
You can dance on the beach to the local Samba beat and try a little surfing if you want to get some exercise and cool off in the ocean at the same time.
You may also want to try a little beach volleyball with the locals if you think you're up to it, but be prepared they get a lot of practice so you'll need to be on our toes.
The nightlife is top-notch and if you want to experience a little history you may want to consider taking a hike through the hills to view the majesty of the Christ the Redeemer statue up close and personal. Photo Credit: @makeushutter
Miami
There is no 'single guy travel list' without Miami and if you live in the United States then you know exactly what we mean. The night-life is rich, fun, and you can get as wild or as tame as you would like. If you have not been to Miami yet, we do not know what you are waiting for.
London England
Last, but not least on our list is one of the world's most famous cities – London England. This is a city with so much to do it's impossible to cover it in one short article.
There are of course all the famous tourist destinations such as Buckingham Palace and St. Paul's cathedral, but there's a lot more to do for the fun-loving adventurer.
If you want to capture the experience of the locals you'll want to visit a few of the many pubs, try some fish and chips, and hit the nightclubs before you wind down for the evening. Don't forget to visit a street vendor for a Kebab on the way back to your hotel. Photo: @jovelroystan
The Start of An Adventure
If you're upset that we haven't included a place you think deserves to be on this list don't be. Consider this a starting point and where your adventures take you after that is up to you.
The world's full of great destinations for the single guy to experience life, or for a group of married guys wanting to get away for a little boys weekend. The possibilities are endless!
Should You Revenge Travel?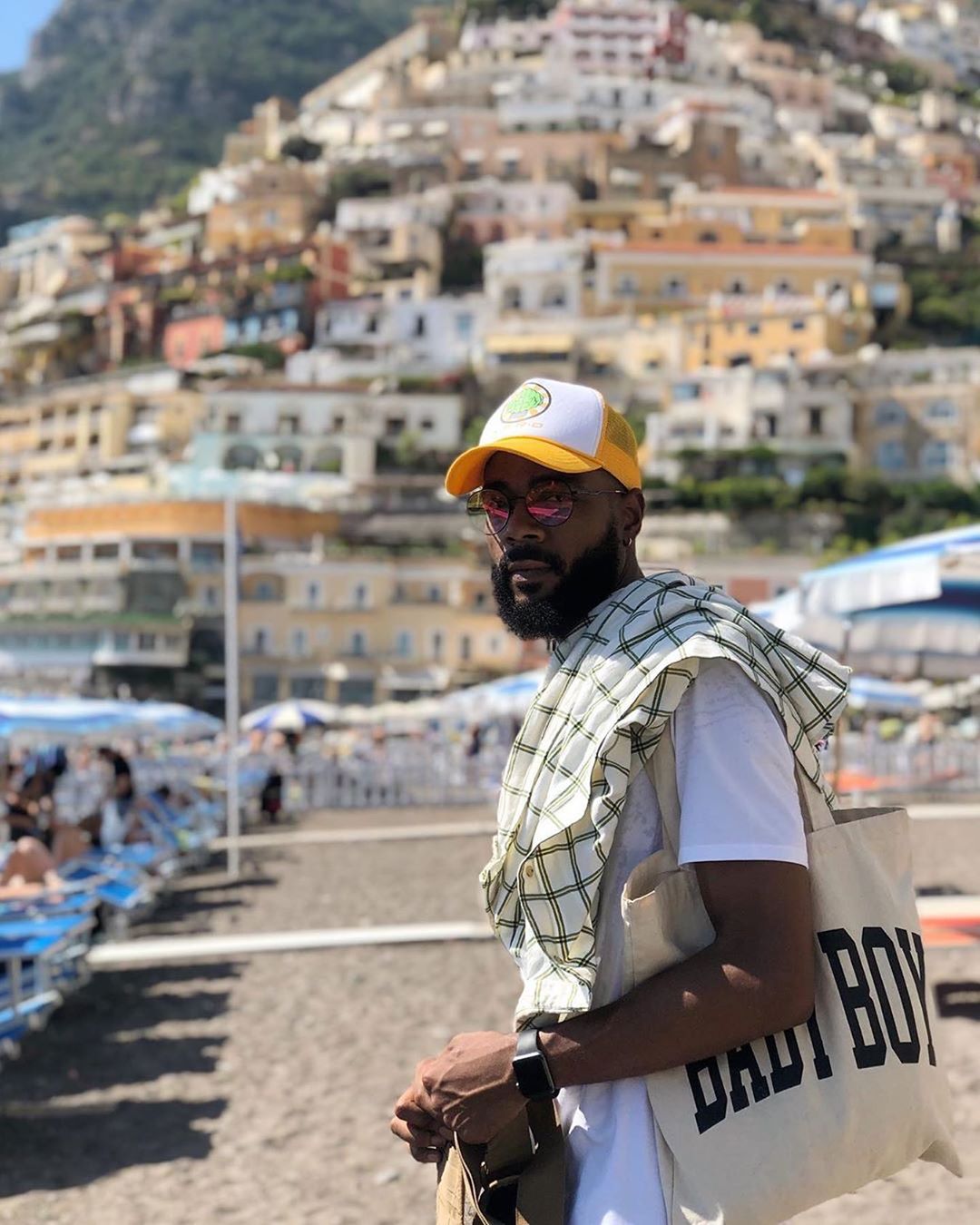 Planning to revenge travel? A lot of us made travel plans in 2020 and for the first few months, some of us traveled to various places. However, the coronavirus turned those plans into pipe dreams.
Now, though, the world is starting to open up again and after being stuck at home for so long, a lot of constant travelers are planning something called 'Revenge Travel'.
What Is Revenge Travel?
'Revenge Travel' simply refers to the urge to do a lot of traveling after being unable to do so for a while. Basically, you make up for all the lost moments and the possible connections that you could have made.
Once the Coronavirus is controlled, and there will be a low level of risk when flying, you can bet that a lot of guys will pack their bags and embark on their travels.
Should You Do It?
But the question is, should you also revenge travel? Our answer is… wait.
While we all wish we could go back to our daily lives as soon as possible, it might not happen for a while. So, if you're planning to visit various countries and continents on your epic trip, it might not be possible for a while.
After all, a lot of countries are still not allowing visitors and even for those that do, a significant percentage of them are enforcing mandatory two-week quarantines.
So, if you're planning to travel for a month, you might spend half of it in lockdown and secondly, because of how tight finances currently are for a lot of us, you might not even be able to afford to go everywhere you want.
That said, if you're still determined to travel, we have listed a few places in and around the US you might visit to get that travel bug out of your system.
Culebra, Puerto Rico
If you're searching for a tropical destination with sun, sand, and spectacular views, you don't have to much further than Puerto Rico to get your fix.
Culebra is barely 20 miles away from Puerto Rico's main island, and it's still criminally underseen by tourists. This makes it perfect for a cautious traveler.
The island does not have a thriving nightlife, but that's okay. Instead, you can see the island's bioluminescent organisms light up the coastal waters at night.
You can also check out the giant Culebra anole or the island's leatherback turtles. The 7-mile long island is perfect if you just want a tropical island to unwind and get your mind away from your troubles.
Aleutian Islands, Alaska
If you're not looking for a place with sunshine or beaches, you might have a lot of fun at the Aleutian Islands in Alaska.
These islands are among the most remote places in Alaska, meaning you won't be rubbing shoulders with other tourists. They are also perfect for exploring nature.
Despite the active volcanoes, stormy seas, an unforgiving climate, the islands are full of wildlife. In fact, you will probably see more wildlife than actual humans, which is great if you want to stay COVID-free.
The islands have everything from whales to seals, birds, sea lions, and rarely-seen animals.
Joshua Tree National Park, California
This national park is known for its bizarre plants which don't just look like they come from another continent; it's like they are from another world.
There are weird-shaped plants, like the Joshua Tree, and massive boulders that are hundreds of feet tall. Visiting this national park is like stepping into a sci-fi movie set.
We recommend this park if you like taking unique photos, enjoy hiking, or are into rock climbing. If you like all three, then you'd better start packing! The nearby village is also a nice, cozy place with lots of hipsters, artists, and nature lovers.
Kauai, Hawaii

Seriously, who doesn't love Hawaii? It's one of the most scenic destinations, and any time you spend there is bound to be unforgettable.
That said, most guys have only visited the popular parts of Hawaii. And that's why we are recommending Kauai.
This is the least-developed Hawaiian island, yet it's easily the most eye-grabbing. It has a lush, mountainous landscape, and its shores are so breathtaking that they've been the locale for films like Jurassic Park and King Kong.
It's also home to soaring cliffs, gorgeous waterfalls, deep canyons, and more. Kauai is one of the few places that is gorgeous almost in its entirety.
Were you planning a revenge travel trip? Let us know in the comments.
Tips For Surviving A Lengthy Flight During The Pandemic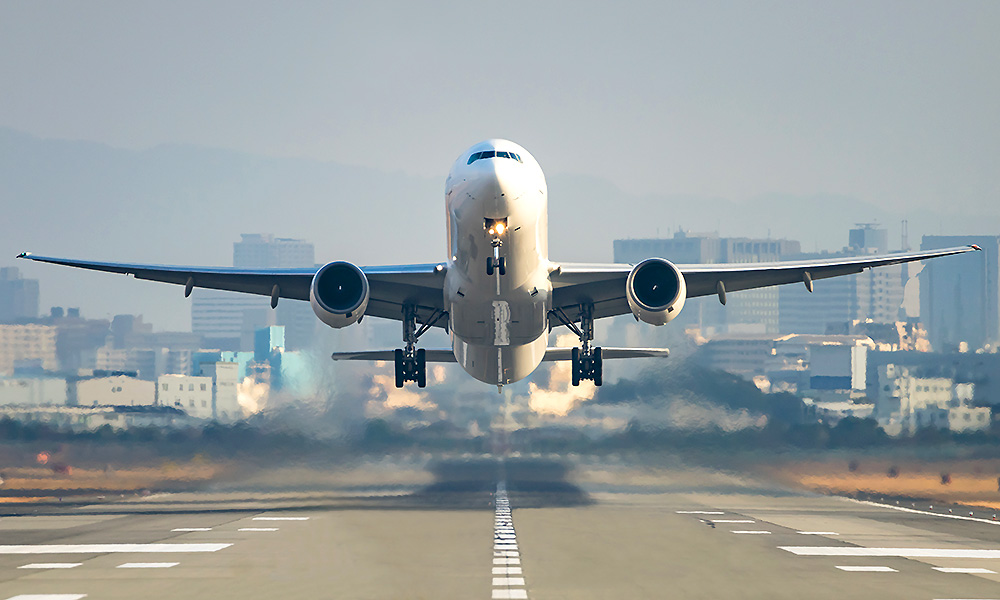 Yearning for a flight? The summer is here and the powers that be are finally lifting some of the travel restrictions that were put in place due to the Coronavirus. If you are lucky, the big trip you have been planning all year just might actually happen.
If so, here are a few tips if you are still embarking on an international trip around the world that will consist of a lengthy flight. Pre COVID-19, there were only three things that could really help you make the best of a long flight, a good book, a pillow, and headphones.
However, since the daily number of confirmed COVID-19 cases nationwide is still high, understandably people are more concerned about traveling, especially long-distance by air.
We can still make the most of our trip if we follow a few extra safety precautions.
Maintain a distance of 6 feet between you and others as much as possible. Wear a face covering, avoid touching your eyes, nose, and mouth and clean your hands often.
Now that we covered a few basics for the "new norm" at least for the time being there are a few less important things that you can do to still make your flight enjoyable.
Let's start with a really good book. If you are on a long plane ride, escape your surroundings by transporting yourself to a different world. You can do so by bringing along a great book or several great books pre-loaded on your Kindle or the eReader of your choice.
Once you find a great book, get right into it and time will fly. You will mentally be able to enjoy a great story that will make the flight a lot better. Stop by the bookstore or the library before your flight, or you will regret it.
If you are flying at night, don't forget your favorite pillow. There's nothing better than a great nap, and if you have a pillow, you can nap away on a long flight.
This will allow you to wake up and feel fresh once you get to your long-awaited destination. Don't be afraid to count sheep and fall asleep on a long flight, your body and mind will thank you for it.
Bring headphones so you can listen to your favorite music or watch something on your mobile device. You can zone out the crying baby or a loud conversation. Try these headphones for instance if you are in the market for a new set.
Just like a book, this can transport you to another world of relaxation. Another thing to note is the plane can be loud as well.
The loud sounds of the engines or sometimes the turbulence can be annoying. Having headphones, or some really great noise-canceling headphones with some dope music or even an audiobook will make the ride a bit more manageable and enjoyable.
Without a doubt, a good book, a comfortable pillow, and headphones will make a long flight a lot more enjoyable.
Let us know about your next trip, even if it is a simple weekend getaway we would love to hear about it.
5 Virtual Airbnb Experiences You Should Try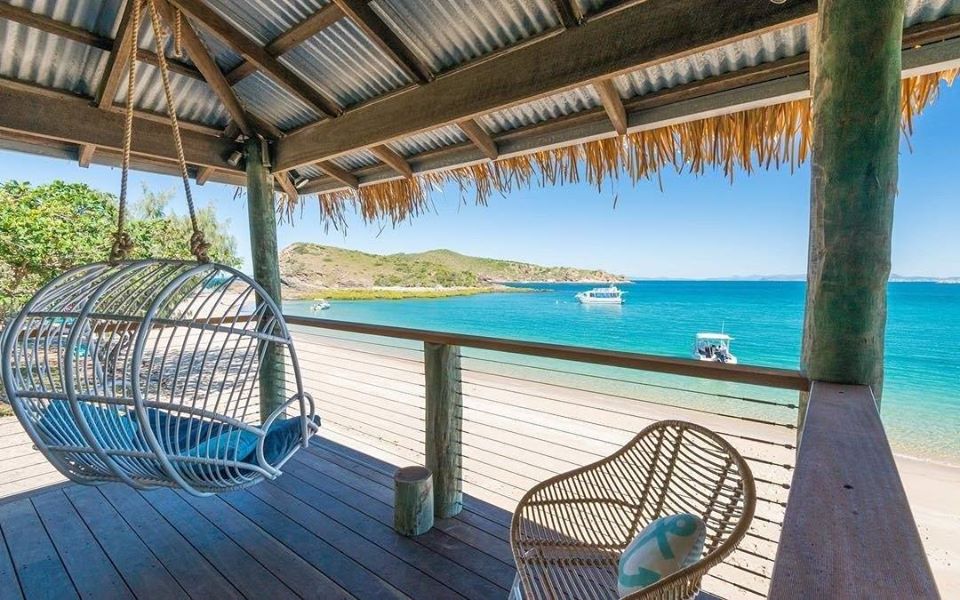 Have you tried a virtual Airbnb experience? Because of the Coronavirus, traveling is no longer an ideal option; or even a safe one, for that matter. Countless businesses have suffered because of this since most of them have been forced to either shut down or only let in a limited amount of customers.
However, Airbnb has refused to let these uncertain times take it down without a fight. Since April, the brand has taken its in-person experiences online. Even though they meant it as a short-term solution, it's taken a life of its own. Now virtual Airbnb experiences one of the best-reviewed products from the brand.
Virtual Airbnb experiences have a wide range of experience for everyone, from date nights to tutorials. Here, we take a look at the best experiences you should not miss.
Coffee Masterclass with National Judge

A lot of us have tried to recreate those Starbucks coffees at home, but it rarely ends well. So, it's helpful that a national coffee judge has a course on how to make a decent brew.
Ricardo is a judge in various national coffee competitions across Mexico. In this masterclass, he covers topics like the neuroscience of flavor. He also shows us the various processes on how to brew the perfect cup of joe. He encourages every viewer to get certain ingredients before attending his masterclass so that everyone can follow along with his lessons and not feel left out.
Follow a Plague Doctor Through Prague
For history buffs who had to cancel their trips, this online experience is a must. Viewers can experience a video that follows the footsteps of Dr. Alexander Schamsky, who fought the plague back in 1713. The tour takes one through the city's deserted landmarks with live commentary that reveals the city's forgotten history.
The hosts are a pair of tour guides who have recreated a virtual version of the their most successful tour in Prague. Through this experience, you can feel like in you're in Prague, enjoying a historical vacation. This should keep you interested until you can finally travel for real.
Cook Mexican Street Tacos with a Pro Chef

We've always enjoyed the flavor and spiciness of tacos, but how do we make them? Pro chef Graciela shows us. Along with her family, she runs award-winning training on various cuisines.
In this cooking course, she shows us how to make tacos from scratch. This includes making salsa, tortillas and the filling. Graciela encourages groups to sign up for the course—like families or work associates for team building. However, you can still enjoy it even if you're alone. In the end, you'll still learn how to make your own delicious tacos.
Get Ready for Karate with Grace Lau

One of the biggest problems we've faced while isolating at home is keeping fit. With gyms closed and little or no workout equipment at home, working out has been a challenge. Grace Lau has noticed this, and her online experience teaches the fundamentals of karate. Lau is an Olympian from Hong Kong, who has studied karate all over the world.
This is a one-hour class where participants learn the basic techniques of karate along with some combined movements and techniques. You warm up, work out for the better part of an hour, then cool down with any questions you might have about karate or about Lau.
Rum Cocktail Masterclass With a Pro

Cocktail lovers are having a bit of a tough time without their drinks of choice. And lot of them don't really know how to make decent cocktails. That's where Ferdia comes in. He's a senior bartender at the American Bar in The Savoy Hotel, based in London. This bar has twice received the title of the 'World's Best Bar', so this is definitely a guy who knows what he's doing.
In this masterclass, Ferdio shows you how to make the world's most popular rum-infused cocktails. A bartender's toolkit is not necessary as he shows you using ordinary kitchen utensils.