5 Virtual Airbnb Experiences You Should Try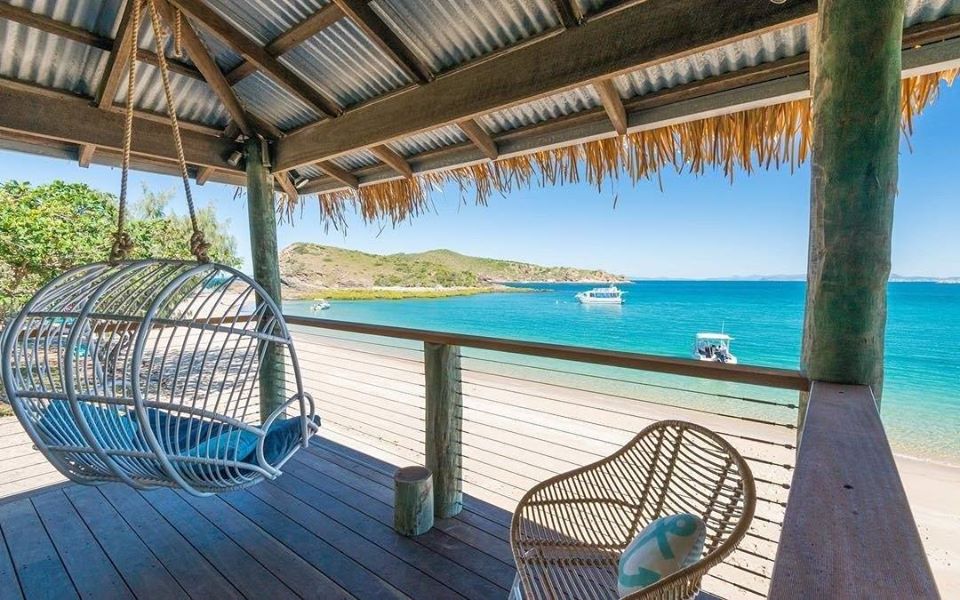 Have you tried a virtual Airbnb experience? Because of the Coronavirus, traveling is no longer an ideal option; or even a safe one, for that matter. Countless businesses have suffered because of this since most of them have been forced to either shut down or only let in a limited amount of customers.
However, Airbnb has refused to let these uncertain times take it down without a fight. Since April, the brand has taken its in-person experiences online. Even though they meant it as a short-term solution, it's taken a life of its own. Now virtual Airbnb experiences one of the best-reviewed products from the brand.
Virtual Airbnb experiences have a wide range of experience for everyone, from date nights to tutorials. Here, we take a look at the best experiences you should not miss.
Coffee Masterclass with National Judge

A lot of us have tried to recreate those Starbucks coffees at home, but it rarely ends well. So, it's helpful that a national coffee judge has a course on how to make a decent brew.
Ricardo is a judge in various national coffee competitions across Mexico. In this masterclass, he covers topics like the neuroscience of flavor. He also shows us the various processes on how to brew the perfect cup of joe. He encourages every viewer to get certain ingredients before attending his masterclass so that everyone can follow along with his lessons and not feel left out.
Follow a Plague Doctor Through Prague
For history buffs who had to cancel their trips, this online experience is a must. Viewers can experience a video that follows the footsteps of Dr. Alexander Schamsky, who fought the plague back in 1713. The tour takes one through the city's deserted landmarks with live commentary that reveals the city's forgotten history.
The hosts are a pair of tour guides who have recreated a virtual version of the their most successful tour in Prague. Through this experience, you can feel like in you're in Prague, enjoying a historical vacation. This should keep you interested until you can finally travel for real.
Cook Mexican Street Tacos with a Pro Chef

We've always enjoyed the flavor and spiciness of tacos, but how do we make them? Pro chef Graciela shows us. Along with her family, she runs award-winning training on various cuisines.
In this cooking course, she shows us how to make tacos from scratch. This includes making salsa, tortillas and the filling. Graciela encourages groups to sign up for the course—like families or work associates for team building. However, you can still enjoy it even if you're alone. In the end, you'll still learn how to make your own delicious tacos.
Get Ready for Karate with Grace Lau

One of the biggest problems we've faced while isolating at home is keeping fit. With gyms closed and little or no workout equipment at home, working out has been a challenge. Grace Lau has noticed this, and her online experience teaches the fundamentals of karate. Lau is an Olympian from Hong Kong, who has studied karate all over the world.
This is a one-hour class where participants learn the basic techniques of karate along with some combined movements and techniques. You warm up, work out for the better part of an hour, then cool down with any questions you might have about karate or about Lau.
Rum Cocktail Masterclass With a Pro

Cocktail lovers are having a bit of a tough time without their drinks of choice. And lot of them don't really know how to make decent cocktails. That's where Ferdia comes in. He's a senior bartender at the American Bar in The Savoy Hotel, based in London. This bar has twice received the title of the 'World's Best Bar', so this is definitely a guy who knows what he's doing.
In this masterclass, Ferdio shows you how to make the world's most popular rum-infused cocktails. A bartender's toolkit is not necessary as he shows you using ordinary kitchen utensils.
5 Heartiest West African Foods You Should Try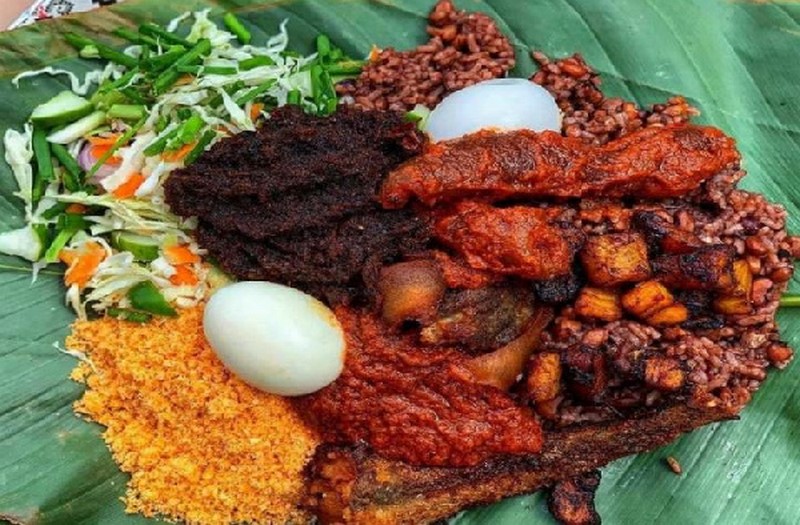 Before you travel to West Africa we think it's important that you get familiar with the amazing West African Foods you might be introduced to while there.
If you are a culinary enthusiast you are aware that  West African food is pretty trendy right now.  Even though it's been around for a very long time, it's only this year that it's started to make serious waves around the world.
You'll also like:
Tips For Surviving A Lengthy Flight During The Pandemic
5 Virtual Airbnb Experiences You Should Try
6 Places Every Single Guy Should Visit At Least Once
In our opinion, it's about time. West African cuisine is one of the heartiest and most flavorful in the world, while also remaining healthy. A lot of West African dishes use vegetables as the base, with protein like fish and meat acting as the secondary component. They usually consist of dark, leafy greens—which tick off the healthy aspect—and the manner in which they are cooked makes them anything but boring.
West African foods are becoming increasingly popular around the world, and it's about time. If you're curious, we have listed 5 of the heartiest West African foods you should try the next time you head that way.
Efo Riro
If you're looking for a thick, hearty and healthy soup, the efo riro has you covered. This is a soup dish from Yorubaland in Western Nigeria. It's basically a spinach stew. However, it's the other ingredients that make it a worthy addition to your palate. We have palm oil, vegetables, fish, beans, peppers, locust bean, stockfish, crayfish and meat. Of course, you won't always find all of these ingredients together; each cook has their own preferred ingredients and way to cook it, after all. But the end-result is always a delicious thick soup that can easily fill you up.
Waakye
Breakfast is the most important meal of the day, and the Waakye ticks almost every nutritional box you can think of. In fact, the meal is so nutritious and filling that people can eat it at any time throughout the day.
Originating from Ghana, waakye is a dish that includes ground cassava—or gari—spaghetti, beans, stew, rice and even boiled eggs. Then, to complete the meal, it's served with either a vegetable salad or spiced plantain.
If you're looking for the most filling West African food, look no further than the waakye.
Superkanja
What do you get when you merge a range of superfoods into one dish? The superkanja, that's what. This is an incredible dish from Gambia that incorporates collards, spinach, and okra. In addition to these vegetables, the meal is often served with either fish or meat, onions and chili peppers. The resulting dish is something spicy, flavorful, and healthy, packed with essential nutrients vitamins, proteins and superfoods.
Depending on who you ask, a few of the ingredients might change. But in essence, superkanja is a meal that merges superfoods with a source of protein and onions.
Cachupa
In Cape Verde, cachupa is the most famous dish. It's so popular, in fact, that it's considered the national dish in the country.
Cachupa is a slow-cooked stew that mainly consists of sweet potato, cassava, corn, beans and fish or meat—the meat is often one of chicken, goat, sausage, or beef. Since Cape Verde comprises of a series of islands, each island typically has its own twist on the recipe that's based on the area's available recipes. But, however you eat it, cachupa is a tender and satisfying meal that's worth digging into.
Ogbono Soup
This is a Nigerian igbo soup that primarily consists of grounded ogbono seeds. The grounded seeds act as thickeners, and they make the soup dark in color. They also give it a full flavor that complements the other ingredients.
Speaking of ingredients, the ogbono soup varies from one locale to another. However, it primarily consists of palm oil, water, leafy vegetables—like celosia and bitterleaf—other veggies like okra and tomatoes, chili peppers, and a variety of meats like crayfish, shrimp, fish, goat, beef, chicken and bush meat.
What are your favorite West African Foods? Comment below!
You'll also like:
Tips For Surviving A Lengthy Flight During The Pandemic
5 Virtual Airbnb Experiences You Should Try
6 Places Every Single Guy Should Visit At Least Once
Should You Revenge Travel?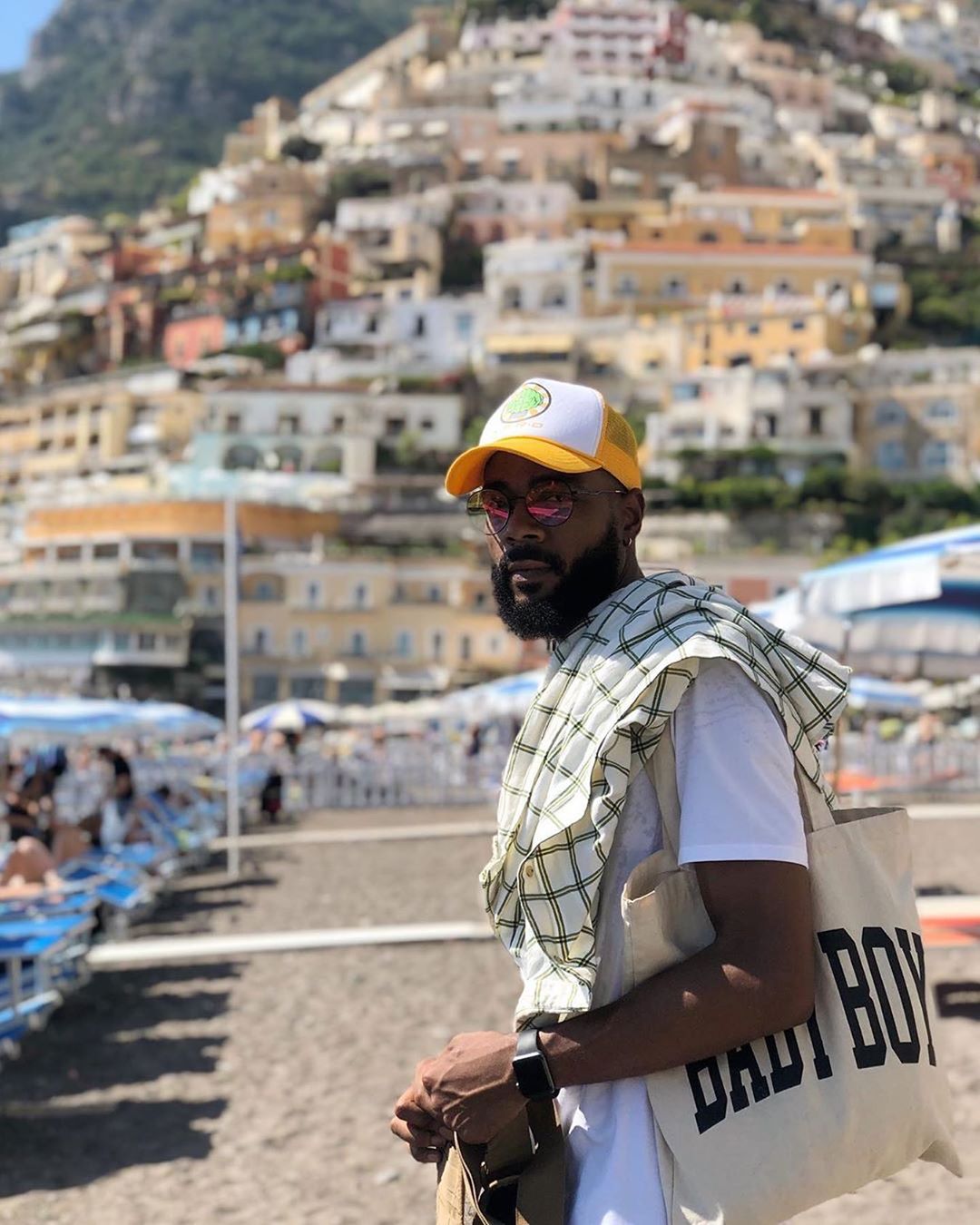 Planning to revenge travel? A lot of us made travel plans in 2020 and for the first few months, some of us traveled to various places. However, the coronavirus turned those plans into pipe dreams.
Now, though, the world is starting to open up again and after being stuck at home for so long, a lot of constant travelers are planning something called 'Revenge Travel'.
What Is Revenge Travel?
'Revenge Travel' simply refers to the urge to do a lot of traveling after being unable to do so for a while. Basically, you make up for all the lost moments and the possible connections that you could have made.
Once the Coronavirus is controlled, and there will be a low level of risk when flying, you can bet that a lot of guys will pack their bags and embark on their travels.
Should You Do It?
But the question is, should you also revenge travel? Our answer is… wait.
While we all wish we could go back to our daily lives as soon as possible, it might not happen for a while. So, if you're planning to visit various countries and continents on your epic trip, it might not be possible for a while.
After all, a lot of countries are still not allowing visitors and even for those that do, a significant percentage of them are enforcing mandatory two-week quarantines.
So, if you're planning to travel for a month, you might spend half of it in lockdown and secondly, because of how tight finances currently are for a lot of us, you might not even be able to afford to go everywhere you want.
That said, if you're still determined to travel, we have listed a few places in and around the US you might visit to get that travel bug out of your system.
Culebra, Puerto Rico
If you're searching for a tropical destination with sun, sand, and spectacular views, you don't have to much further than Puerto Rico to get your fix.
Culebra is barely 20 miles away from Puerto Rico's main island, and it's still criminally underseen by tourists. This makes it perfect for a cautious traveler.
The island does not have a thriving nightlife, but that's okay. Instead, you can see the island's bioluminescent organisms light up the coastal waters at night.
You can also check out the giant Culebra anole or the island's leatherback turtles. The 7-mile long island is perfect if you just want a tropical island to unwind and get your mind away from your troubles.
Aleutian Islands, Alaska
If you're not looking for a place with sunshine or beaches, you might have a lot of fun at the Aleutian Islands in Alaska.
These islands are among the most remote places in Alaska, meaning you won't be rubbing shoulders with other tourists. They are also perfect for exploring nature.
Despite the active volcanoes, stormy seas, an unforgiving climate, the islands are full of wildlife. In fact, you will probably see more wildlife than actual humans, which is great if you want to stay COVID-free.
The islands have everything from whales to seals, birds, sea lions, and rarely-seen animals.
Joshua Tree National Park, California
This national park is known for its bizarre plants which don't just look like they come from another continent; it's like they are from another world.
There are weird-shaped plants, like the Joshua Tree, and massive boulders that are hundreds of feet tall. Visiting this national park is like stepping into a sci-fi movie set.
We recommend this park if you like taking unique photos, enjoy hiking, or are into rock climbing. If you like all three, then you'd better start packing! The nearby village is also a nice, cozy place with lots of hipsters, artists, and nature lovers.
Kauai, Hawaii

Seriously, who doesn't love Hawaii? It's one of the most scenic destinations, and any time you spend there is bound to be unforgettable.
That said, most guys have only visited the popular parts of Hawaii. And that's why we are recommending Kauai.
This is the least-developed Hawaiian island, yet it's easily the most eye-grabbing. It has a lush, mountainous landscape, and its shores are so breathtaking that they've been the locale for films like Jurassic Park and King Kong.
It's also home to soaring cliffs, gorgeous waterfalls, deep canyons, and more. Kauai is one of the few places that is gorgeous almost in its entirety.
Were you planning a revenge travel trip? Let us know in the comments.
Tips For Surviving A Lengthy Flight During The Pandemic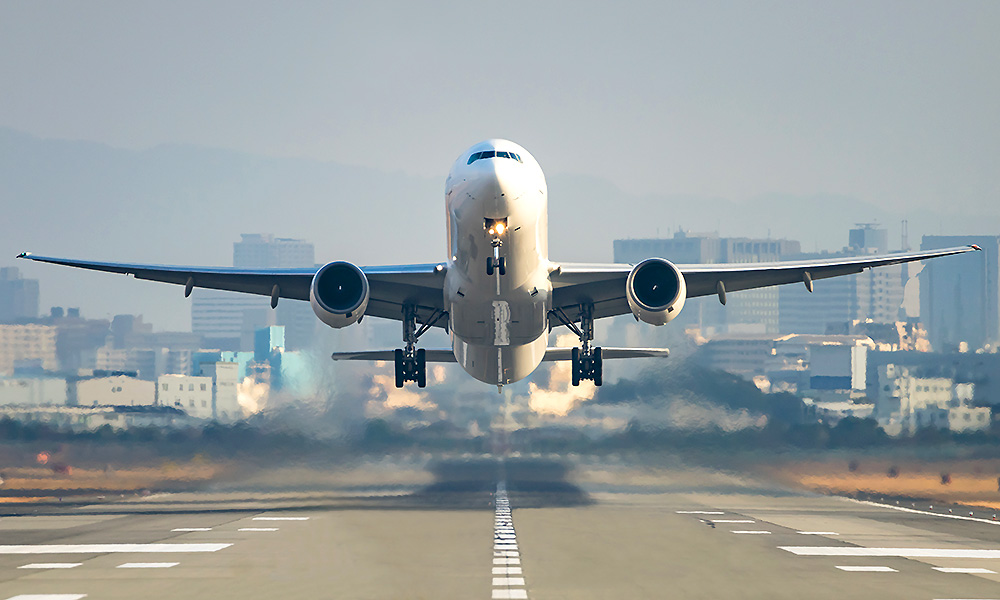 Yearning for a flight? The summer is here and the powers that be are finally lifting some of the travel restrictions that were put in place due to the Coronavirus. If you are lucky, the big trip you have been planning all year just might actually happen.
If so, here are a few tips if you are still embarking on an international trip around the world that will consist of a lengthy flight. Pre COVID-19, there were only three things that could really help you make the best of a long flight, a good book, a pillow, and headphones.
However, since the daily number of confirmed COVID-19 cases nationwide is still high, understandably people are more concerned about traveling, especially long-distance by air.
We can still make the most of our trip if we follow a few extra safety precautions.
Maintain a distance of 6 feet between you and others as much as possible. Wear a face covering, avoid touching your eyes, nose, and mouth and clean your hands often.
Now that we covered a few basics for the "new norm" at least for the time being there are a few less important things that you can do to still make your flight enjoyable.
Let's start with a really good book. If you are on a long plane ride, escape your surroundings by transporting yourself to a different world. You can do so by bringing along a great book or several great books pre-loaded on your Kindle or the eReader of your choice.
Once you find a great book, get right into it and time will fly. You will mentally be able to enjoy a great story that will make the flight a lot better. Stop by the bookstore or the library before your flight, or you will regret it.
If you are flying at night, don't forget your favorite pillow. There's nothing better than a great nap, and if you have a pillow, you can nap away on a long flight.
This will allow you to wake up and feel fresh once you get to your long-awaited destination. Don't be afraid to count sheep and fall asleep on a long flight, your body and mind will thank you for it.
Bring headphones so you can listen to your favorite music or watch something on your mobile device. You can zone out the crying baby or a loud conversation. Try these headphones for instance if you are in the market for a new set.
Just like a book, this can transport you to another world of relaxation. Another thing to note is the plane can be loud as well.
The loud sounds of the engines or sometimes the turbulence can be annoying. Having headphones, or some really great noise-canceling headphones with some dope music or even an audiobook will make the ride a bit more manageable and enjoyable.
Without a doubt, a good book, a comfortable pillow, and headphones will make a long flight a lot more enjoyable.
Let us know about your next trip, even if it is a simple weekend getaway we would love to hear about it.