Easy Fade Technique in 4 Just Minutes
Here is a Step by Step tutorial using an easy fade technique.
Here is a Step by Step tutorial using an easy fade technique.
What Is The Best Haircut For Your Face And Head Shape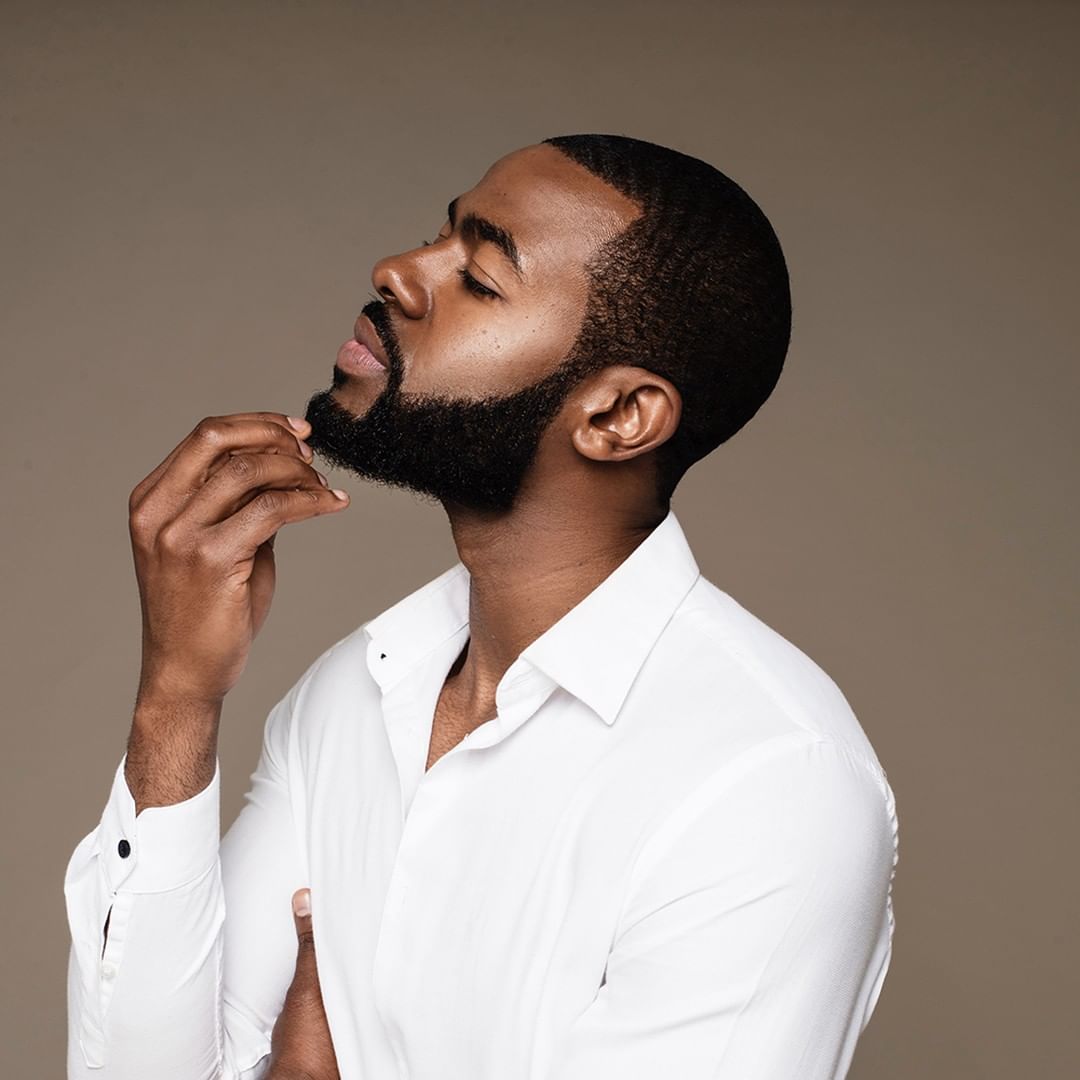 As most of you already know, a haircut is never one-size-fits-all. The shape of your head and face, especially with regards to the width and length of your face will determine the best haircut for you.
Before you head to the barbershop it is worth knowing what styles best suit your face and head shape and what flatters you the best.
From there you can get as creative or as conservative as you would like.
How to determine your facial shape before getting your haircut
You will need a tape measure, and all you have to do is measure your forehead starting from the peak of one eyebrow to the peak of the opposite eyebrow.
Then measure your cheekbones starting from the outer corner of each eye and move on to your jawline from the tip of your chin to below your ear where the jaw naturally angles upwards. When you get the jawline number, multiply it by two to get your final number.
Finally, measure your face length from the center of your hairline to the tip of your chin. When you have all your numbers record them and then use this guide to determine what your face shape is:
Oval
Face length is greater than the width of the cheekbones, and the forehead is greater than the jawline. The angle of the jaw is rounded rather than sharp.
If you have an oval-shaped head and face you can pretty much experiment with any haircut. Gentlemen with oval faces count themselves very lucky because of the wide range of styles that can fit the face. You can also wear facial hair or go without it.
Square
All measurements are fairly similar. The angle of the jaw is sharp rather than rounded.
Square heads and faces have a stronger structure but like the oval, you can pretty much rock any cut. With that in mind, we still recommend a classic neat look for square faces.
Rectangular
Face length is the greatest measurement. Forehead, cheekbones, and jawline are similar in size.
Rectangular faces and heads are longer which means you want to rock a lower fade on the sides and top just to minimize the length of the face because it reduces the length of the face.
Additionally, it is important to keep the facial hair to a minimum or nice and neat with less length because again this just elongates the face.
Round
Cheekbones and face length have a similar measurement. They are larger than the forehead and jawline, which also have a similar measurement. The angle of the jaw is soft and much less defined.
If you have a rounder face and head it is important to add dimension to the face and the best way to do that is with your hair.
Keep a little bit of length on the top and shorter on the sides so that you can create the illusion of a longer face evening out the facial structure. A full square beard also helps to keep the appearance of a chiseled jaw.
Next time you head to the barbershop keep your facial structure in mind before you choose the haircut that is best for you.
6 Times Christian Combs Proved He Was The Waviest Of Them All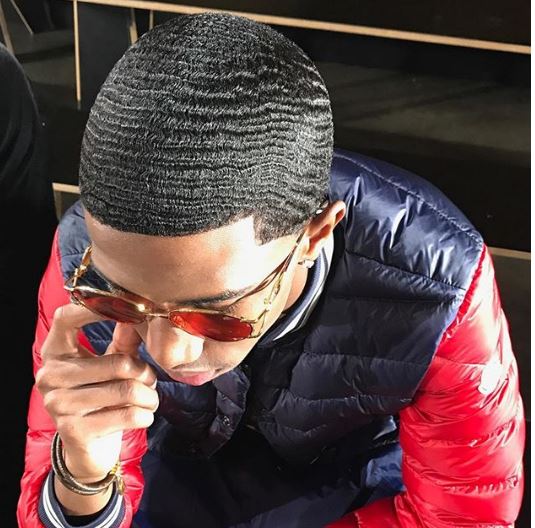 There are probably three things you know for sure about Christian "King" Combs! 1. He is Sean "Diddy" Combs's son, 2. He has a song out called "Paid in Full Cypher" and 3. His waves will make you 'seasick'.
This is how Christian probably gets his waves and how we recommend you get yours:
Get a short haircut and make sure that your edges are sharp
Brush your hair with a wave brush for 1-2 minutes
Soak a washcloth in hot water, squeezing out the excess water before applying it to your hair. Wipe your har down repeating for the sides and the back as well.
Add a good moisturizer to your hair and then put your wave cap on for at least 12 hours.
If you wear 360 waves comment below and let us know your process! Watch Paid in Full below:

4 Best Practices For Men Who Bleach Their Hair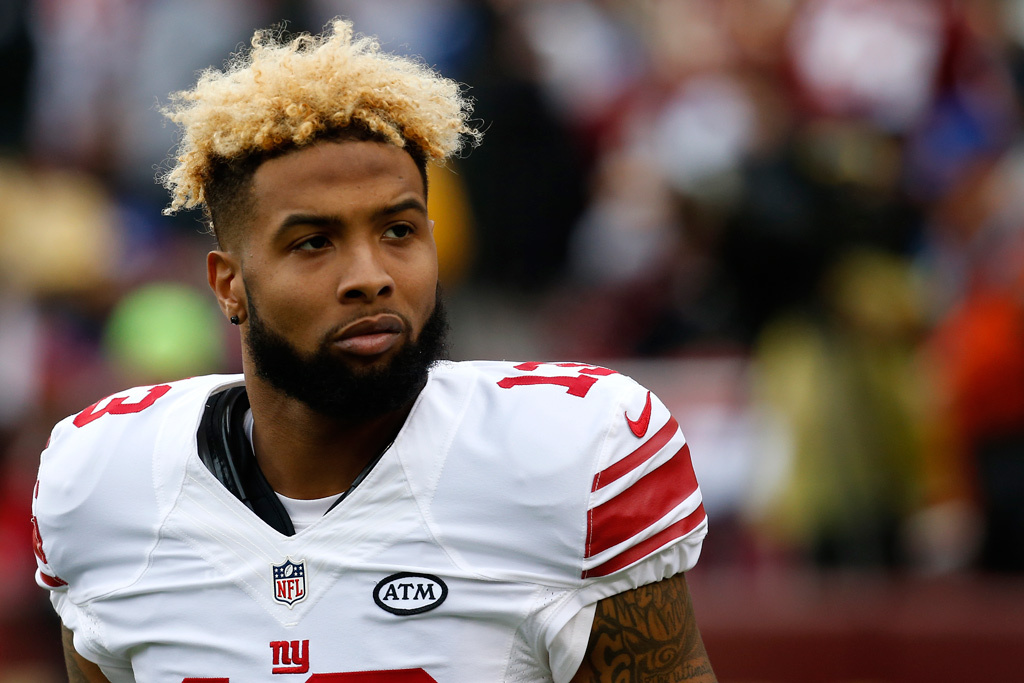 I have seen a steady increase in the guys wearing a variety of colors on their hair from blonde to blue and everything in between.
For some, I have also noticed that with excessive bleaching their curls have suffered greatly so their hair feels dry and looks really dry which isnt cute.
Now, guys, I know how you all are! If I were to even suggest eggs or mayo deep conditioning treatments or anything that remotely resembles anything crazy for your hair I will probably send you all running, so I won't, [even though I want to.]
Here are just a few best practices you should consider when you are bleaching your hair!
1. Get it professionally done
I know there are a ton of kitchen beauticians out there who will help you get the look but if you want the best look and healthy hair after you are done go to a professional.
For us girls, I would recommend the same thing because hair is hair regardless of whose head it's on.
2. Use a protein conditioner
Do not get the shampoo conditioner combo in one bottle from the drug store [step away from the Pert Plus]. That may have worked back in the day before you color treated your hair, but now you have to make sure your hair is well conditioned.
Get a protein based conditioner to use in your hair after you shampoo. The protein will strengthen your strands and make sure your curls pop. [trust me you want them to pop]
3. Use a sulfate free shampoo
Sulfates dry out your hair and bleach dries out your hair. You want to keep your hair as moisturized as possible especially if you plan to grow it out a bit.
4. Moisturize your hair
If your hair feels dry moisturize it with a little water and conditioner in a spray bottle. If your wife or girlfriend is natural, chances are she will have a mix you can use as well. If not, get a spray bottle add water to it, add some conditioner, spray and go!
You can even add a little oil for good measure, and by oil, I mean a pure oil like coconut oil, olive oil or an oil mix.
Bleached hair is maintenance so if you plan to do it, plan to make the sacrifice to care for it especially if you want your hair to look healthy.
Product recommendations
Shampoo – Shea Moisture Raw Shea Retention Shampoo
Conditioner – Jamaican Black Castor Oil Protein Hair Conditioner