Easy Fade Technique in 4 Just Minutes
Here is a Step by Step tutorial using an easy fade technique.
Here is a Step by Step tutorial using an easy fade technique.
Bow Wow Debuts New Slicked Back Hairstyle – "My momma said I look like Billie D Williams,"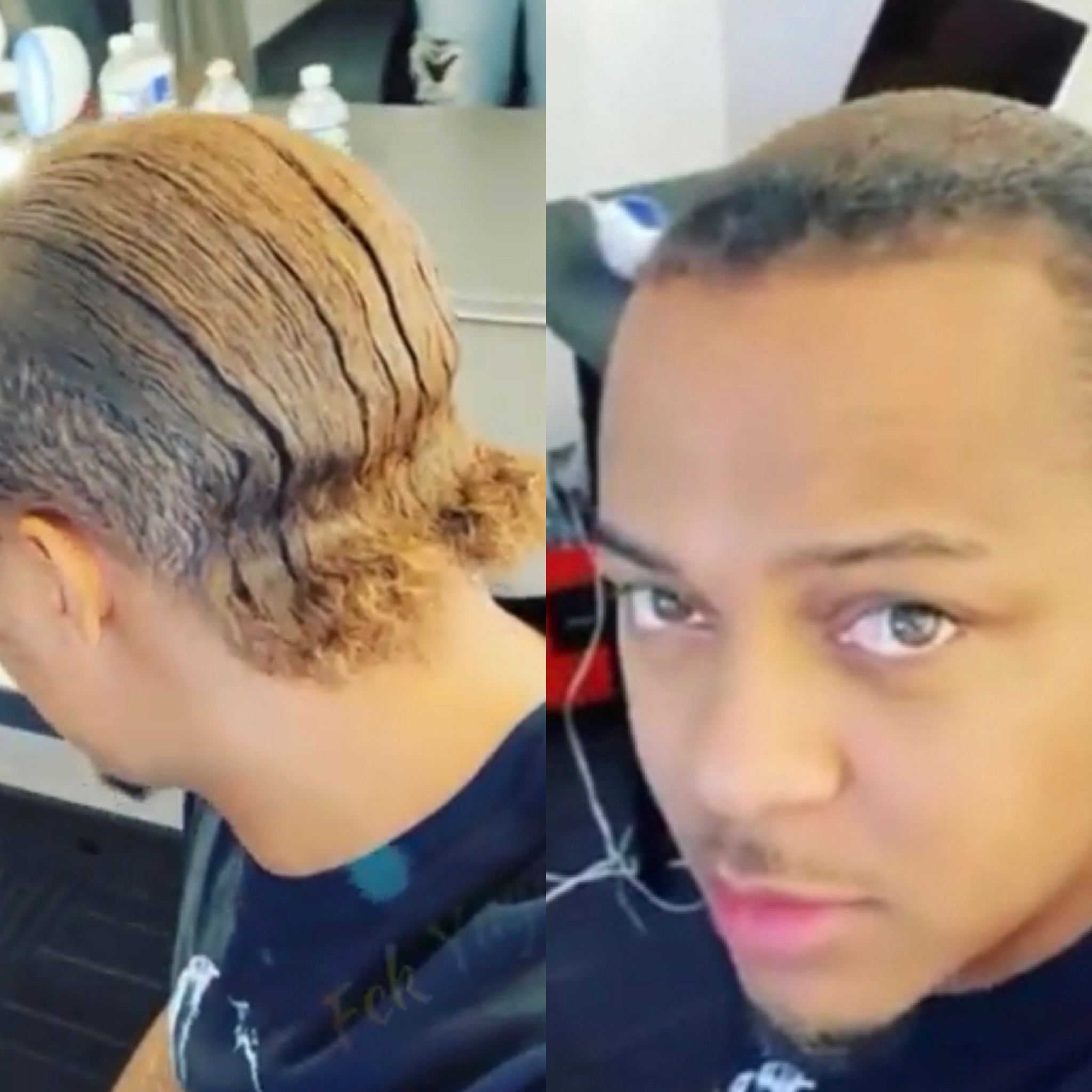 Bow Wow found himself trending again and it's not because of his iconic Verzuz with Soulja Boy. This time it is because of his hair.
According to Yahoo:
On Friday, the 34-year-old rapper and actor took to Instagram to share his latest look with the world: a super, straight, gelled down, slicked-back 'do that had Bow looking like he came straight from 1960.
In an Instagram post, he shared that his mother thinks he looks like Billy D Williams.
"My momma said I look like Billie D Williams," the Growing Up Hip Hop star jokingly wrote as the caption to the IG video where he gave us a full, 360 look at the new hairstyle. He and his mom, Teresa Caldwell, also shared a laugh in the IG video as Bow Wow asked fans what they thought of the new style. "What yall think? Should I start rocking this?" Bow Wow asked in the short IG video, adding, "and don't lie to me because it's me. Like, y'all can say no. Y'all can go crazy in the comments."
And in true Internet fashion, people did go crazy, especially on Twitter.
Here are some of our faves.
"Bow Wow out here looking like Skully from Snowfall," one Twitter user joked.
Bow Wow out here looking like Skully from Snowfall pic.twitter.com/afwq8911sz

— ?. (@Lionlifep) August 20, 2021
and
Bow Wow look like Big Red from The Five Heartbeats "What are my office hours?!"? iykyk pic.twitter.com/Vcpu5f1wxc

— zelle? (@ThaGlamurai) August 20, 2021
and
Someone said Bow Wow has "Holiday Heart"Hair pic.twitter.com/pZNYo6yOS6

— Jonathan Joestar (@Jon_Gregg_) August 21, 2021
Bow Wow has been promoting a few hair accessories including his new The King Twist brush in collaboration with Red by Kiss.
What Black Men Should Do About Thinning Hair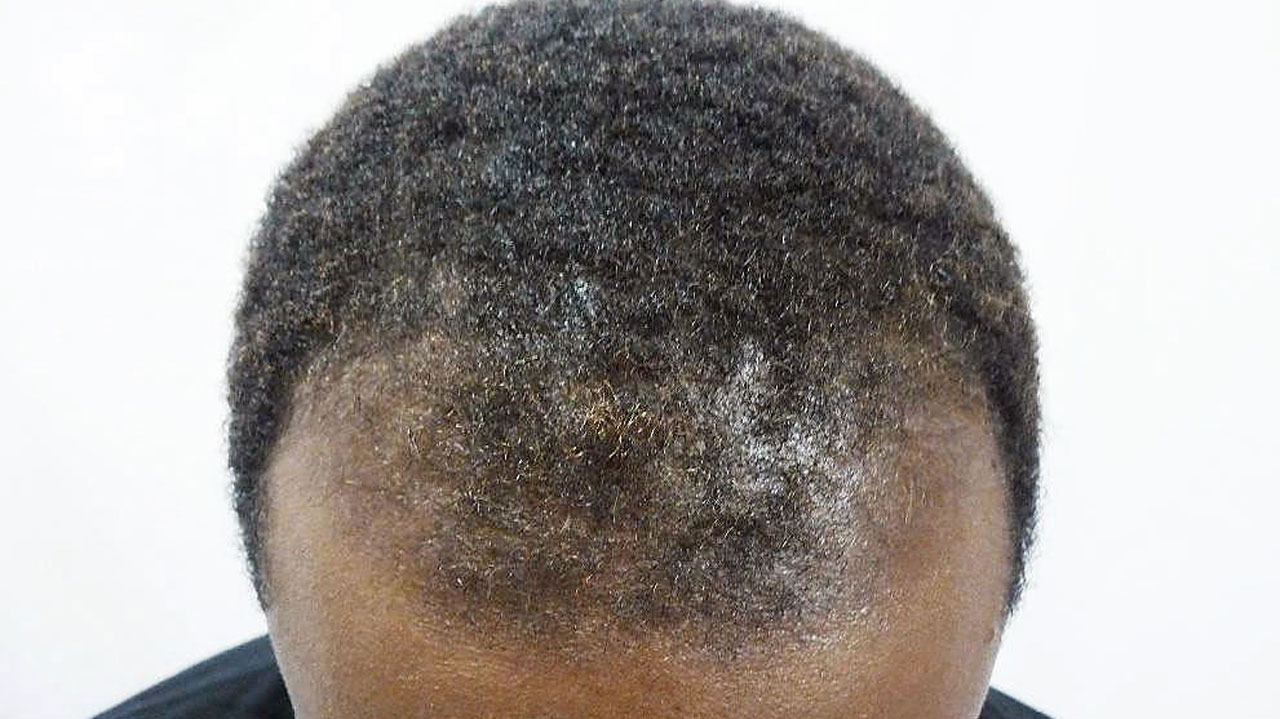 25 percent of men start to notice thinning hair by the time they turn 30. If you're one of them, things might be starting to look bleak right about now. Even though it's a natural process, you are probably wondering how to reverse any patterns of hair loss that you may have started to see.
Thinning hair doesn't have to always cause baldness. However, it still creates thin spots of hair that don't look too good. The good news is that this is a gradual process, so you can take steps. We have listed below some of the best treatment measures you can use for your thinning hair.
You'll also like:
The Top 3 Best Oils For Your Beard
4 Ways To Keep Your Hairline From Receding
4 Best Practices For Black Men Who Bleach Their Hair
Essential Oils
These are basically liquids extracted from particular plants, and they are used for a range of treatments. Lavender oil, in particular, has been used to help people who have pattern baldness. It is usually mixed with other types, like thyme and rosemary.
While some people swear by essential oils, they haven't been proven to work for everyone. So, our recommendation is to start by testing a minute amount on your arm, then wait for a day. If you get an allergic reaction—like a rash, hives, or redness—you should avoid this treatment.
Try this:
Multivitamins
Everyone knows vitamins are good for you. But are they stop-thinning-hair kind of good? They just might be. If you're malnourished, or you have an eating disorder, this could be preventing new hairs from forming.
To know if you have this problem, just visit your nearest health provider. Should they discover that you are low in various nutrients—like zinc, folic acid and iron—they might suggest a daily multivitamin.
However, if you're already getting your daily fix of nutrients, it's better if you don't take multivitamins. They only help when there's a deficiency. If you're A-OK, they might actually be harmful to you.
Home Laser Therapy
Dermatologists, along with other skin experts, might suggest laser therapy. As the name implies, this is where they recommend laser-using machines to help thicken and regrow your hair. This usually takes several months for you to notice the changes, so patience is key.
When you consider the cost, patience is really key. You're essentially buying a machine for hundreds of dollars, if not more. What's more, it might not even work for you. Before making such an expensive purchase, we suggest visiting your healthcare provider first.
Minoxidil
You probably know Minoxidil better by its brand name, Rogaine. This is one of the few hair loss treatments that have received approval straight from the FDA. To make things better, it's also available over the counter, in both foam and liquid form.
To use it, just apply it to your scalp twice each day. Then be patient. It often takes up to 16 weeks to see the effects. It's also crucial that you use it consistently; otherwise, you might not even see any change.
Try:
If you visit your health provider, they might recommend Finasteride. This is a prescription hair loss medication exclusive to men. Unlike minoxidil, which you apply topically, finasteride is consumed as a daily pill. It is also effective, but only if you take it consistently.
Side effects are rare, but you might experience depression or sexual dysfunction. If that happens to you, consult your health provider as soon as you can.
Omega-3 and Omega-6
Omega-3 and omega-6 are often referred to as essential fatty acids. This is because the human body cannot produce them. Omega-6 is useful in keeping your skin healthy, which might help your scalp. Meanwhile, omega-3 aids your body in fighting inflammation, which might cause plenty of conditions—like thinning hair.
You can get omega-3 from eating fish, while omega-6 comes from plant-based oils. If you can't consume these foods frequently, you might want to try out supplements for the same.
Try:
As always please consult with a physician before purchasing or trying any medication or supplement for thinning hair. 
You'll also like:
The Top 3 Best Oils For Your Beard
4 Ways To Keep Your Hairline From Receding
4 Best Practices For Black Men Who Bleach Their Hair
Are you over 30 and experiencing thinning hair? Comment below.
4 Best Practices For Black Men Who Bleach Their Hair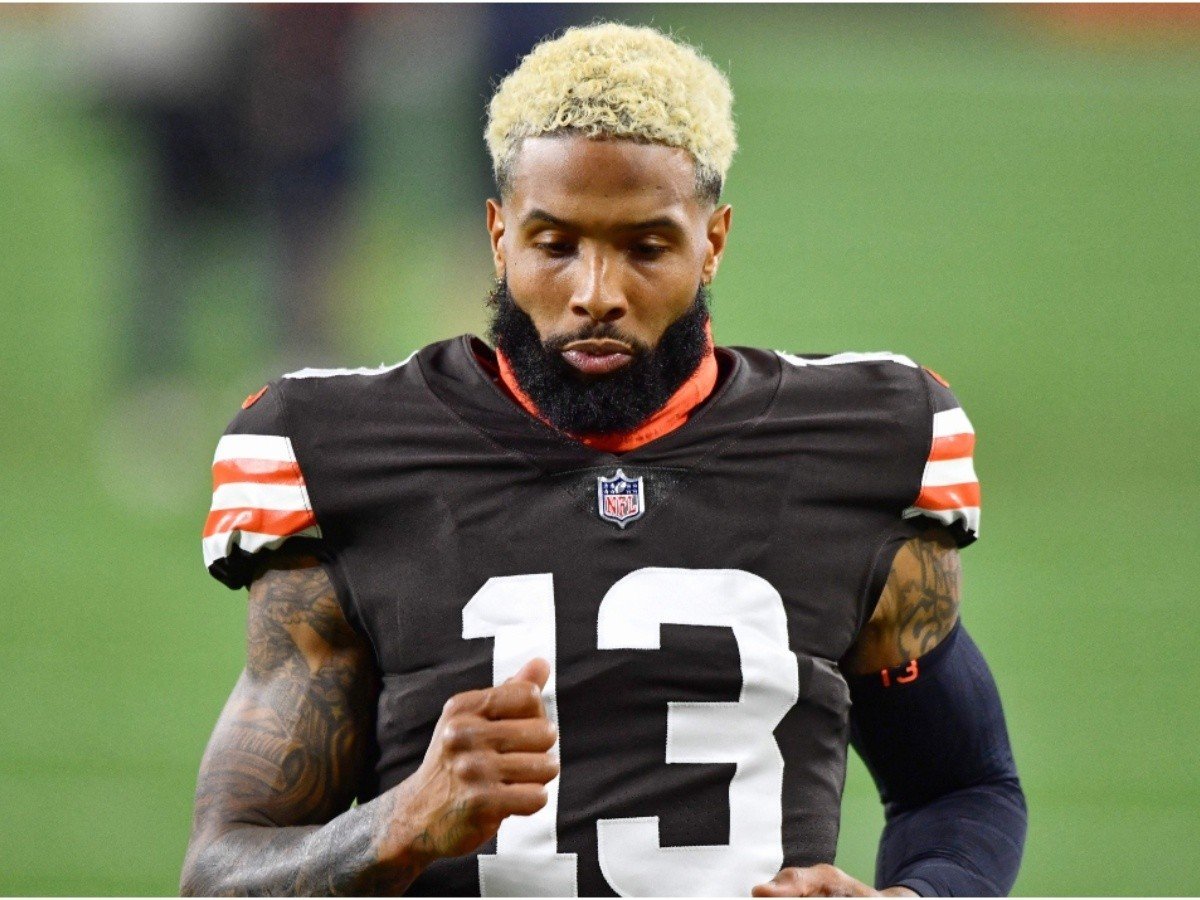 Thanks to athletes and celebrities we have been seeing a steady increase in black men who bleach their hair. While black women express their personality through their hair in every imaginable way, black men with bleached hair still get a double-take when sporting this look.
Some guys are on the fence with this one while others are wearing a variety of colors on their hair from blonde to blue and everything in between.
For some, black men with bleached hair, without the help of a professional, we have noticed that with excessive bleaching, their curls have suffered greatly and their hair looks and feels dry – which is definitely not the intended result.
Here are just a few best practices you should consider when you are bleaching your hair!
You'll also like:
16 Best Shampoos for Black Men
5 Important Tips You Must Follow To Maintain Your Locs
The Top 3 Best Oils For Your Beard
1. Get it professionally done
I know there are a ton of kitchen beauticians out there who will help you get the look but if you want the best look and healthy hair after you are done go to a professional.
Use a trusted stylist to help you get through the process.
2. Use a protein conditioner
Do not get the shampoo conditioner combo in one bottle from the drug store [step away from the Pert Plus]. That may have worked back in the day before you color-treated your hair, but now you have to make sure your hair is well-conditioned.
Get a protein-based conditioner to use in your hair after you shampoo. The protein will strengthen your strands and make sure your curls remain strong.
3. Use a sulfate-free shampoo
Sulfates dry out your hair and bleach can be very drying to your hair. You want to keep your hair as moisturized as possible especially if you plan to grow it out a bit. If you are confused about what shampoo to get, we have a list, so try one of these.
4. Moisturize your hair
If your hair feels dry moisturize it with a little water and conditioner in a spray bottle. If your wife or girlfriend is natural, chances are she will have a mix you can use as well. If not, get a spray bottle to add water to it, add some conditioner, spray and go!
You can even add a little oil for good measure, and by oil, we mean a pure oil like coconut oil, olive oil or an oil mix.
Bleached hair is maintenance so if you plan to do it, plan to make the sacrifice to care for it especially if you want your hair to look healthy.
Product recommendations
Shampoo – Shea Moisture Raw Shea Retention Shampoo
Conditioner – Jamaican Black Castor Oil Protein Hair Conditioner
You'll also like:
16 Best Shampoos for Black Men
5 Important Tips You Must Follow To Maintain Your Locs
The Top 3 Best Oils For Your Beard