Cress Williams Will Play Jefferson Pierce In The New Black Lightning Series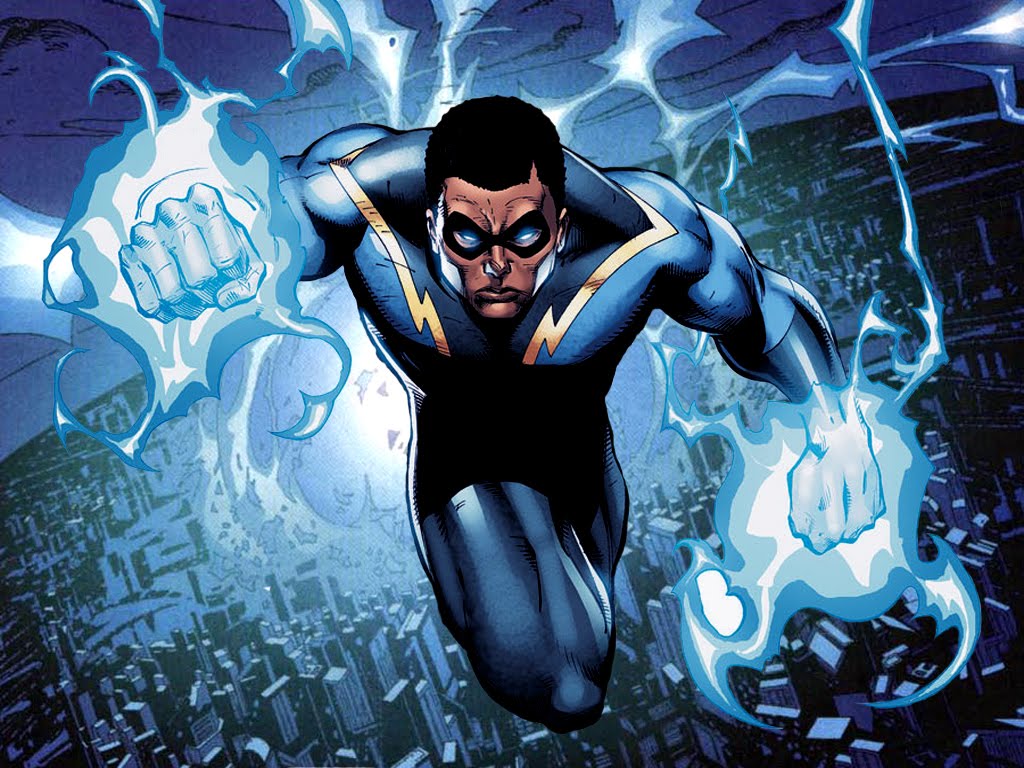 Recently the news broke about Black Lightning; DC Comics' first black superhero is getting his own show. The Fox Network passed on the opportunity and now the new series will make its debut on The CW.
The character will be played by Cress Williams who has a distinguished acting career with many notable roles such as Wyatt Mathewson, Prison Break, Detective Ed Williams, Close to Home, Cole Guthrie in seasons one and two of Code Black and Cress' most recently played Mayor Lavon Hayes on The CW series Hart of Dixie.
So, who is Black Lightning anyway?
Jefferson Pierce is the alter ego to Black Lightning, an older retired vigilante – superhero forced back into action due to events in his life surrounding his neighborhood and family in particular.
Black Lightning was created by writer Tony Isabella along with artist Trevor Von Eeden and made his debut in April 1977.
His creation was rather interesting, initially, he was known as the "Black Bomber" who was a white racist but when made really angry shouted "Black Power" and turned into the black superhero the Black Bomber.
Fortunately, DC decided to scrap the storyline as it was offensive to both blacks and whites and the character was rebranded as Black Lightning by Tony Isabella.
While his origin story has been retconned several times, BL currently has roots in the DC Universe as a metahuman, a human being with superpowers.
Black Lightning uses superhuman electrical powers to take down the bad guys; he has the power to generate, absorb, and manipulate electricity.
He has limited capabilities to fly but his other strengths include martial arts, force field generation and Olympic level athleticism.
Black Lightning is also known for saving Superman's life by restarting his heart after The Man of Steel was hit with a lethal amount of Kryptonite. How many superheroes can make that claim?
At this time we don't know whether the show will be based out of Metropolis or another city where he is not connected to Superman or any of the other shows.
Black Lightning is a welcome change to the superhero landscape and we are pretty excited to see how his character develops. If you are a fan of DC Comics then you are probably just as excited as well!
Related Stories:
The Top 10 Batman Villains Of All Time
Here Is Why We Are Looking Forward To Zack Snyder's Justice League
The Official Justice League Trailer Just Dropped And It Looks Sweet!
Warner Brothers Released First Trailer for 'King Richard' Starring Will Smith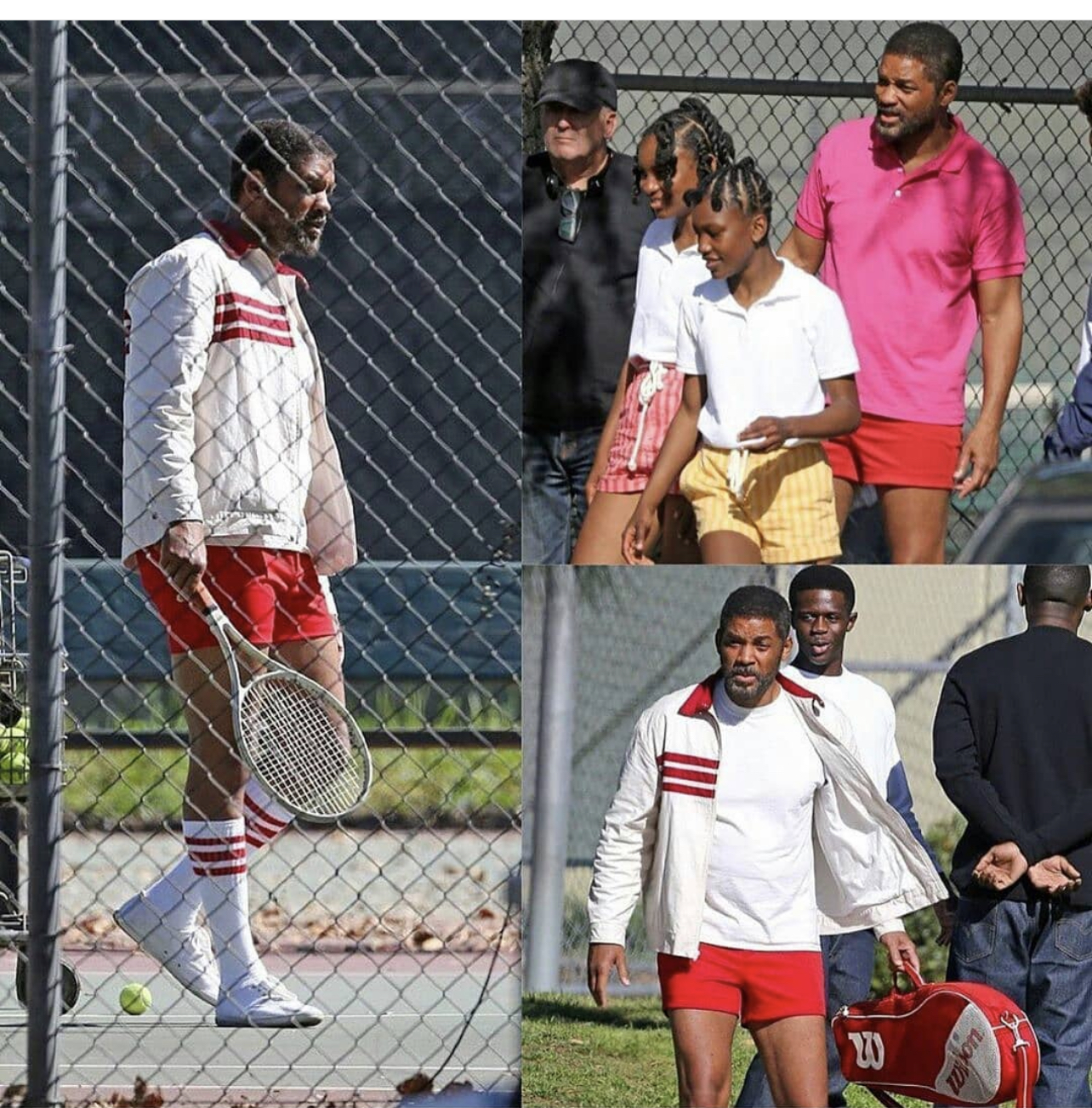 Warner Brothers released the first trailer for its anticipated sports drama King Richard, starring Will Smith.
Via Deadline – The film is based on the inspirational, true story of Richard Williams (Smith). An undeterred father, Richard was instrumental in raising Venus (Saniyya Sidney) and Serena Williams (Demi Singleton) — two extraordinarily gifted athletes who ended up changing the sport of tennis forever.
Driven by a clear vision of their future and using unconventional methods, Richard has a plan that will take Venus and Serena from the streets of Compton, California to the global stage.
"This world ain't never had no respect for Richard Williams," he tells his daughters in the trailer. "But they're going to respect y'all."
According to Deadline King Richard demonstrates the power of family, perseverance and unwavering belief as a means to achieve the impossible and impact the world.
Reinaldo Marcus Green directed the film, from a script by Zach Baylin. Its all-star ensemble also includes Aunjanue Ellis, Jon Bernthal, Tony Goldwyn, and Dylan McDermott.
Pic's producers are Tim White and Trevor White via their Star Thrower Entertainment banner, and Will Smith under his Westbrook banner.
Serena and Venus Williams exec produced the project alongside their sister Isha Price. Its other executive producers are James Lassiter, Jada Pinkett Smith, Adam Merims, Lynn Harris, Allan Mandelbaum, Jon Mone and Peter Dodd.
King Richard will be released in theaters in the U.S. on November 19th. The drama will also be available to stream on HBO Max (via their Ad-Free Plan) for 31 days following its theatrical release.
To check out the first-look trailer for King Richard, click play below
Our 7 Most Anticipated Movies of 2021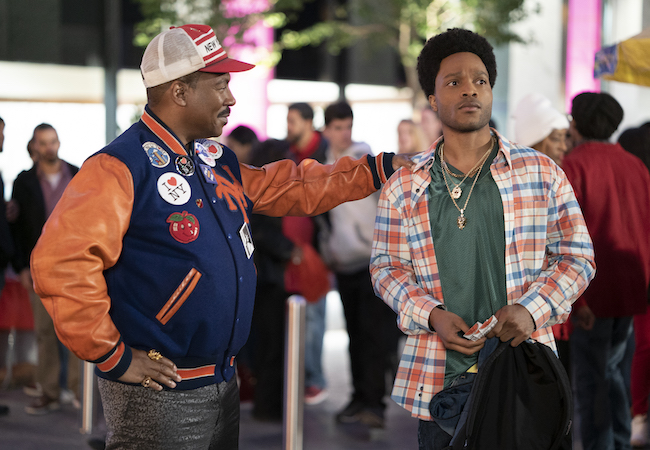 2021 feels like a breath of fresh air, compared to 2020. Vaccines have started rolling out around the world—meaning there is an end in sight to the pandemic—and a lot of the highly-anticipated films we didn't watch in 2020 will come out this year.
You could be seeking blockbusters—this year will have numerous tentpoles—or indie films—Netflix alone has guaranteed to release a new movie every week this year. So, it's a major year for cinephiles.
Here are some of the movies that should be on your watch list for the year. Let's keep our masks on and hope that the cinematic road ahead is bright.
No Time To Die
The latest Bond film is also the last to feature Daniel Craig (unless he gets an offer he can't refuse). It has received multiple delays, directors have changed, and cast members have been injured while filming. However, No Time To Die will finally hit theaters this year, though rumors have started circulating that it will get a further release from April 2nd to sometime in the fall.
The movie's plot focuses on Bond searching for a kidnapped scientist. During his search, he encounters a mysterious villain wielding some dangerous new tech.
Coming 2 America
Eddie Murphy's career is back on an upward trajectory, thanks in large part to the success of Dolemite Is My Name. So, we are naturally interested in Murphy's next project, which happens to be a sequel to his most-loved film: Coming to America.
In the first film, Murphy plays Prince Akeem, an African prince who heads to the US in search of his future wife. The film packs everything we love about Eddie Murphy movies: a romantic arc, tons of humor, and Murphy playing multiple characters. If Coming 2 America is even half as good as the first one, it's certain to be a success.
A Quiet Place Part II
2018's A Quiet Place was a smash hit, so it's no surprise that a sequel is on the way. Initially meant to come out in March 2020, it's now been scheduled for April 2021.
The sequel follows the Abbott family as they adapt to a new life without the father. They are forced to venture beyond their home and look for people who can help them survive the monsters they faced in the first film. However, they soon learn that the monsters aren't the only threat they should fear.
F9
F9 is the ninth installment in the Fast & Furious franchise. Here, Dominic Toretto and his crew face the most skilled driver and assassin they have encountered to date: Dom's brother, Jakob. Jakob has teamed up with Cipher, who was the main baddie in The Fate of the Furious.
The Fast & Furious franchise has never been one for subtleness. Judging by the bonkers trailer, the latest entry is going to be more ludicrous and action-packed than ever.
Dune
Dune is one of the most celebrated science fiction novels of all time. So, it makes sense that the upcoming movie adaptation is one of the most anticipated movies of the past few years. Alongside the popularity of the novel, the film has a revered director in Denis Villeneuve, and it boasts a stellar cast with everyone from Jason Momoa to Josh Brolin. Expectations are sky-high for Dune, and after Blade Runner 2049, we know the director can make something special.
Dune will come out on October 1st.
Mission: Impossible 7
The Mission: Impossible films aren't just among the most popular and highest-grossing action films; they are also among the best-made. With each sequel, the movies get progressively better, with better action, higher stakes, and an ever-increasing bond with Ethan Hunt and his team.
The studio hasn't released any details of the plot, but there's little doubt it will be as bombastic as the rest. Here's hoping it actually releases on its scheduled date, on November 19th.
The Matrix 4
What a time to be Keanu Reeves. His career stalled in the late 2000s, but then John Wick came out and his action-star status returned. The first three films have all been hits with both critics and audiences, to the extent that two more sequels are being produced. And that's not all; Keanu Reeves has also returned to his most popular franchise: The Matrix.
We don't know much about this latest entry, especially since Reeves' character Neo died at the end. However, it's sure to be an interesting movie for fans of the original trilogy.
Michael B. Jordan Will Produce Static Shock Movie Based On The DC Comics Character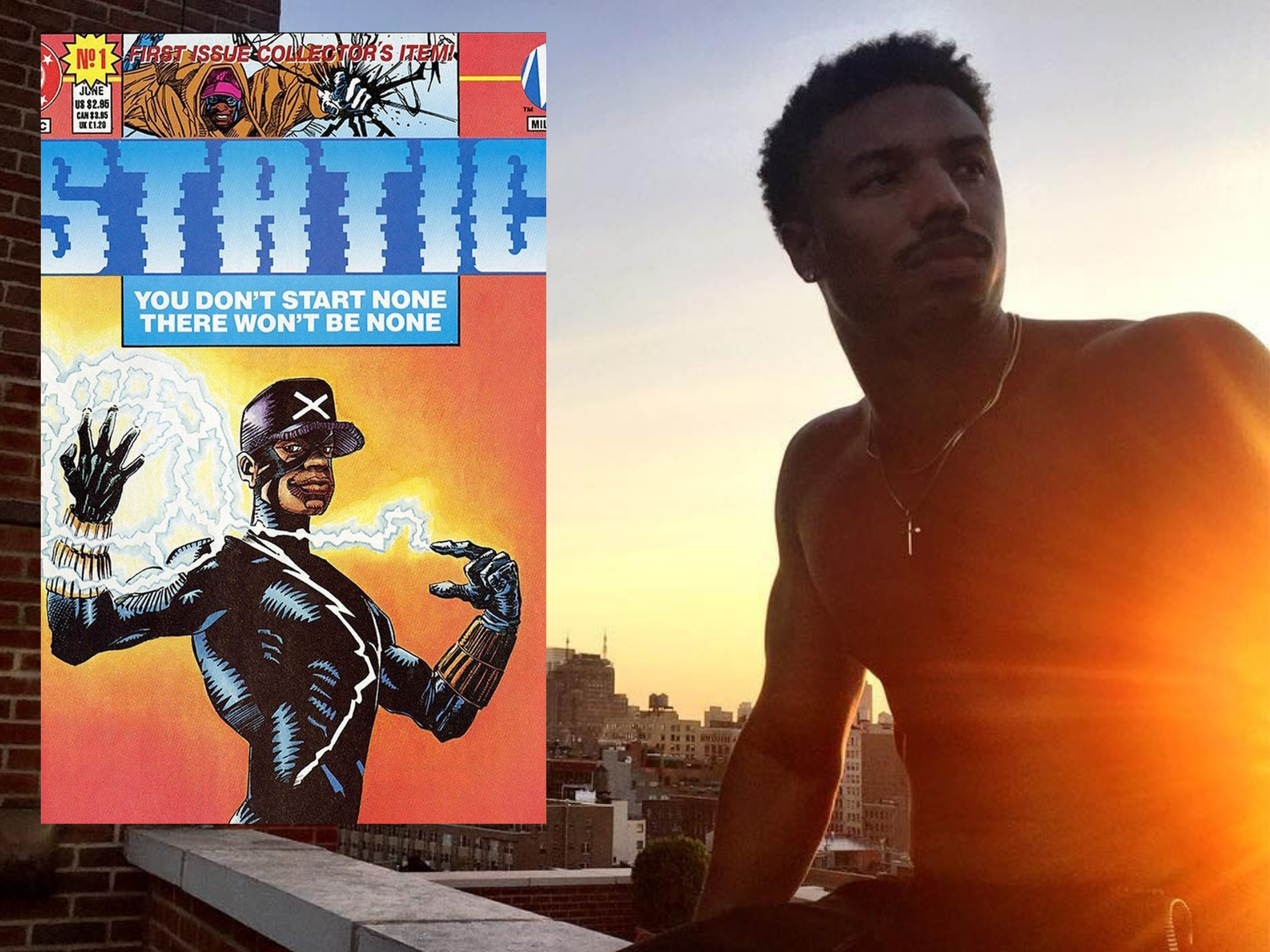 Michael B. Jordan is heading back into the comic universe and according to an exclusive report by The Hollywood Reporter the actor will be producing Warner Bros. and DC Comic's film Static Shock which is based on the DC and Milestone Comics character Static.
The star, who starred as Johnny Storm/Human Torch in 2015's Fantastic Four, will join filmmaker Reginald Hudlin on the project.
"I'm proud to be a part of building a new universe centered around black superheroes; our community deserves that," Jordan told THR. "I'm proud to be a part of building a new universe centered around Black superheroes; our community deserves that."
Static otherwise known as Virgil Hawkins, was created in the 1990s by Milestone Media and DC Comic. The character is a teenager turned superhero with electromagnetic powers.
A "Static Shock" animated series aired on Kids' WB in the early 2000s and was one of the few superhero series starring a Black character.
⚡️😏 pic.twitter.com/GKdIJOxck0

— Michael B. Jordan (@michaelb4jordan) October 17, 2020
Michael B. Jordan shared the news on his Instagram and Twitter about the film featuring the Static comic book cover and captioned the picture with a lightning bolt and winky-face emoji.
According to People Magazine, the project was first floated during the DC FanDome event in August.
Phil LaMarr, the original voice of Static, revealed how important it was to promote a character like Static, Entertainment Weekly reported.
"Virgil is what I always wanted as a comic book kid growing up: Black Spider-Man. A good story can make you live it, feel it, and when it does, it resonates on a whole other level," he explained.
LaMarr added, "It touched on archetypes as a comic fan that I loved, but also touched on my life as a Black man in the real world."
Jordan isn't new to the world of animation, early last year he shared that he was a Nime fan and was the voice of the character for Gen Lock.
"Way too excited to show you guys the final trailer for #genLock all my real followers/fans know how much I'm an Anime fan and this show fulfilled one of my life-long dreams of voicing a character on an animated show. Jan 26th it's going to get crazy on @roosterteeth"
It will be interesting to see what Michael has in store with Static Shock. Read more details about the announcement here.
You'll also like:
Best Halloween Movies To Watch Year Round
Here Is Why We Are Looking Forward To Zack Snyder's Justice League
The Top 10 Batman Villains Of All Time