Lewis Hamilton Reveals Unique IWC Watch for Black Lives Matter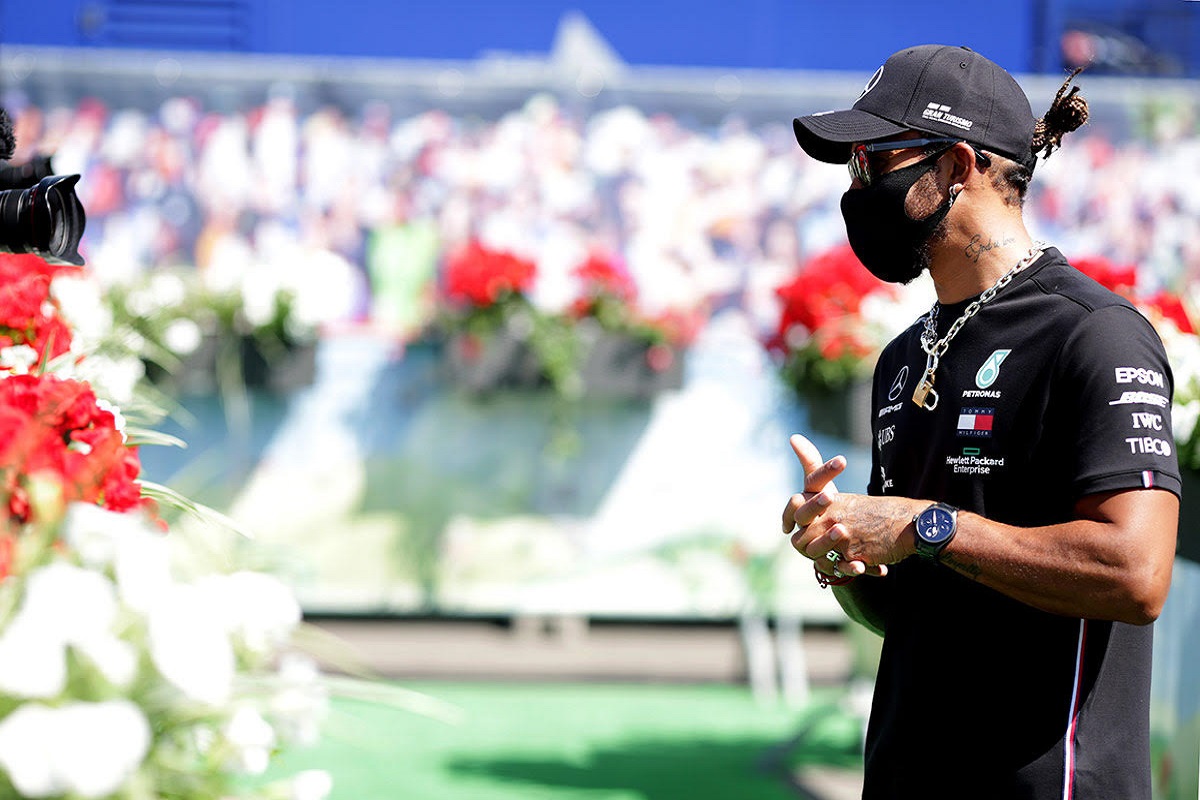 Formula One star Lewis Hamilton has just debuted a 'one of a kind' IWC watch. But he isn't showing the watch for endorsement or to brag; he's doing it to support the Black Lives Matter movement.
Lewis Hamilton is the only black world champion in F1 history, not to mention the all-time record holder for most pole positions, most points in a single season, most career points, most grand slams, and more.
He has a stellar career that most Formula One drivers can only dream of, let alone regular folk.
Despite all these achievements, he has been subjected to racist abuse. And it started when he was a child.
Since attaining his status as the only black driver in Formula One, he has used his platform to break down racial barriers in the sport. Recently, he called out the Formula One world for their silence on the Black Lives Matter movement.
And when the F1 season resumed, he chose to kneel before the start of the Austrian Grand Prix; something which several other drivers did not bother to do.
That's not all Hamilton's done to raise awareness of the racial injustices in this world. On his Instagram story, England's most successful F1 driver shared a close-up image of his one of a kind IWC Big Pilot Perpetual Calendar, with a clear reference to the Black Lives Matter movement.
Big Pilot watches are distinct, even when compared to other luxury watches. And Hamilton's one is unique even among its own kind.
The watch is pure black, from the bracelet to the dial and the ceramic case; and it makes use of IWC's patented Ceratanium compound.
This exclusive watch additionally comes loaded with a perpetual moon phase for both the Southern and Northern hemispheres. It also has seven-day power reserve displays that show the day, date, month, and year in four digits.
The timepiece's perpetual calendar further stands out by automatically recognizing the various lengths of each month, and it even takes leap years into account. So, there's no need to make any adjustments until the start of the next century.
In terms of accuracy, the watch's moon phase is even more distinctive. Its future owners—maybe Hamilton's descendants or a watch collector—will only need to adjust the watch's moon phase by one day for every 577 and a half years. If that doesn't make this watch future-proof, nothing will.
It's no stretch to say that Hamilton's IWC Big Pilot Perpetual Calendar is one of the most unique watches in the world.
The fact that it's being represented for the sake of the Black Lives Matter movement only makes it stand out more.
Its functionality makes it an asset to Hamilton wherever he goes for his races, and its distinguishable looks make it stand out whenever he wears it. Because the watch has so many factors lending to its uniqueness, Hamilton might not even be able to sell it if he desires.
Lewis Hamilton has shown exceptional courage to overcome racism, both in his past and present. And to become a six-time Formula One World Champion—just one away from the legendary Michael Schumacher—while facing obstacles that no other F1 driver has, just shows how strong his resolve is.
Lewis Hamilton is one of the biggest sports icons today. There's no doubt that he will continue being a voice for the voiceless.
He has a massive following, his peers respect him—even if the respect is begrudging from some of them—and he's one of the most outstanding sportspersons today. The IWC Watch for Black Lives Matter is just one of the many ways he's trying to bring attention to injustices around the world.
Lewis Hamilton Campaign Pictures
Read this post featuring the 5 best activity watches or men here.
Watch LL Cool J Deliver A No Hold Barred Rap Song About Racism And Police Brutality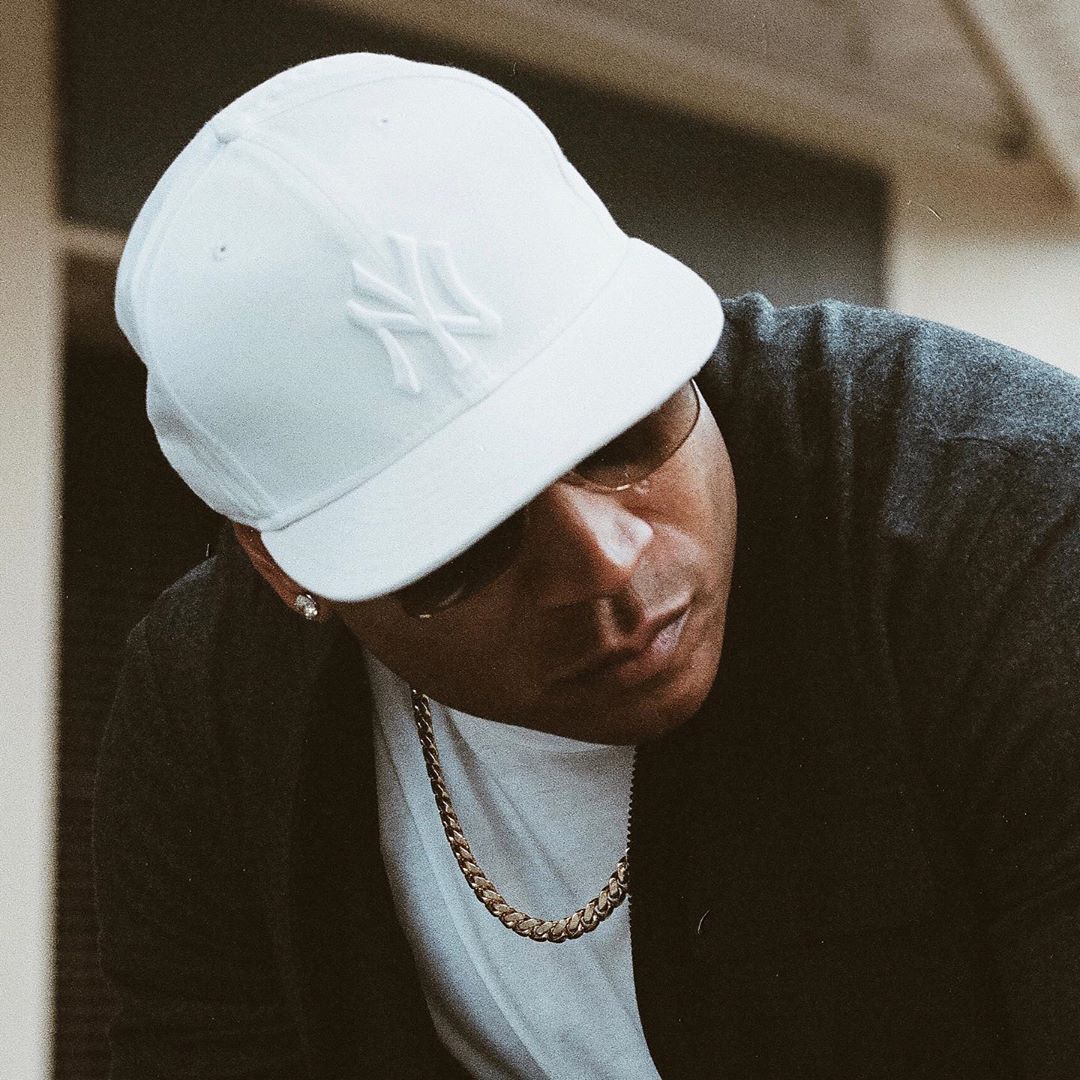 As we all find ways to grapple with the happenings of the last week (and month) artists and protestors are figuring out ways to ensure that their voices are heard.
Recently LL Cool J unleashed a no-nonsense rap that traced the centuries of racism and police brutality that we have endured in this country.
BillBoard described is an incendiary rap that traces centuries of racism, division, and the all-too-frequent killing of unarmed black men and women by law enforcement officials.
Looking straight at the camera the HipHop Veteran began with the verse "For 400 years you had your knees on our necks / A garden of evil with no seeds of respect / In America's mirror all she sees is regret / Instead of letting blood live they begging for blood let."
"Revenge is a dish that's served on platelets / Transfusion, a confusion, abusing our intellect / I can't be bought with a $1,200 check even though $1,200 can make a meal stretch/ mama wasn't rich but she earned my respect / She made a little bit a money for a lot of blood, tears and sweat," he continues.
The New York artist and actor's fiery rap comes as protests ignite across the country. Scores of cities were under curfew on the weekend as thousands took to the streets to express their outrage at the death of George Floyd, whose tragic final moments under the knee of a Minneapolis police officer were caught on camera and have been seen by millions around the globe.
"Jumping up and down on police cars and vex / After Chauvin killed George Floyd we got next / Molotov cocktails anarchy on the set / The rich took the loot so now we loot s— / Feeling like a caged tiger that's whipped to do tricks / That's why I started fires and yelled and threw bricks / They tried to run me over and arrest me and s— / Tazed, pepper spray and gaze with the kid," LL blasts.
Being black in America, he says, "is like rolling a pair of dice. But the stakes are way higher, you're gambling with my life."
LL Cool J ends on a measured note: "Black lives matter, forever."
Watch below:
View this post on Instagram
#blacklivesmatter
Did You Know Michael Jordan Used To Smoke A Cigar Before Every Home Game?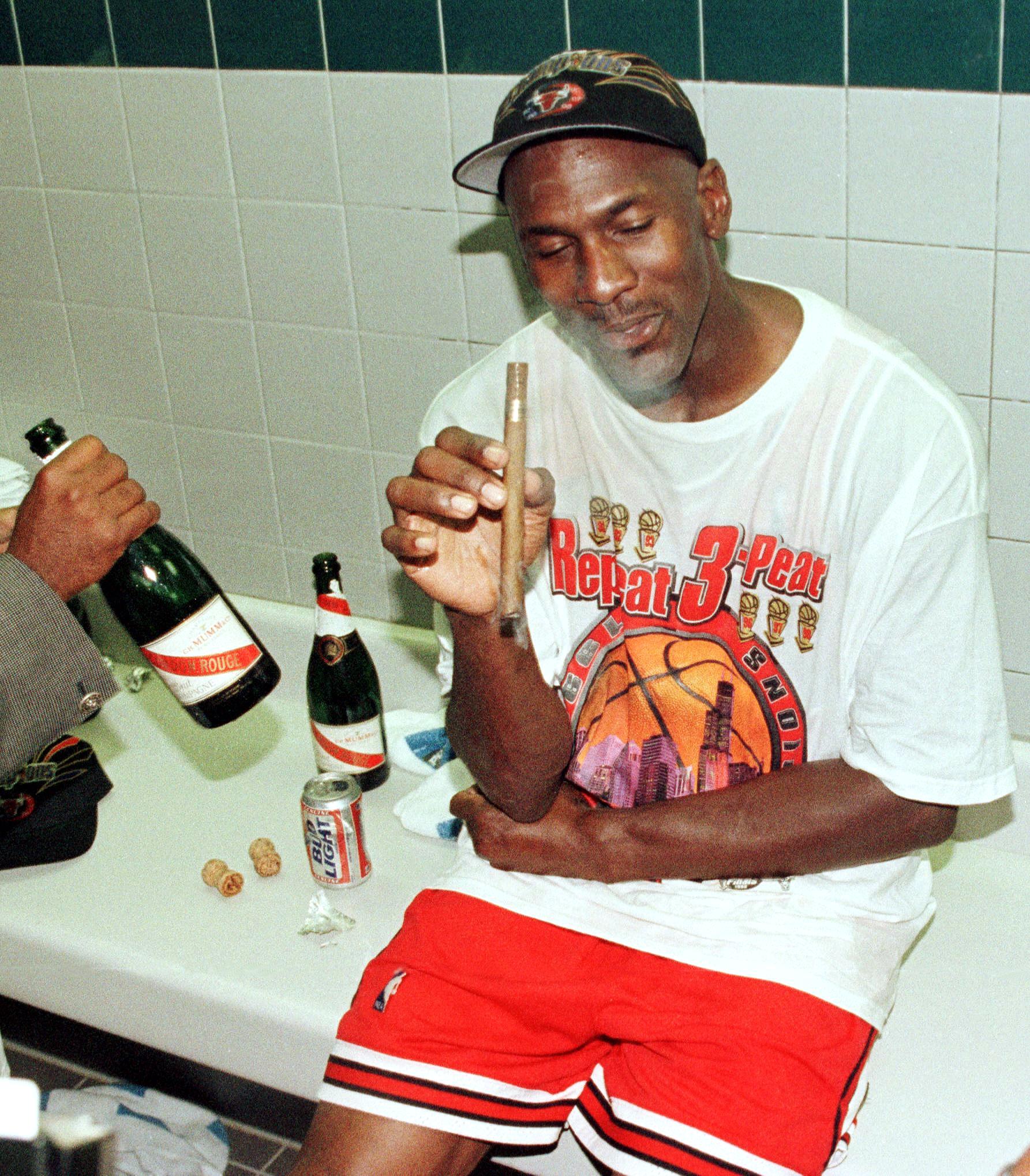 Most people know that Michael Jordan rarely gives interviews and according to GQ he stopped talking to the press around 1994 and a few misses during interviews or inflammatory sports stories. He did, however, give an interview to Cigar Aficionado where he spoke about his six-smokes-a-day habit.
Marvin Shanken the editor in chief of CF recently described to GQ how he got that interview back in 2005.
Read below:
I had indirect access to him through a friend, who plays golf with him. He helped arrange it. Obviously, Michael loves cigars, and knew of me, and read the magazine, and so forth. He was in Chicago. I flew out one day and we played golf.
How was that?
The rumor is that he likes to play for a lot of money. He wants to play for more money than you can afford to lose. He thinks he has an edge that way. So he started off—I don't remember the number, but he wanted to play for so much a hole that I said, "You're out of your mind! I'm not gonna play for that." So we chiseled it down to an amount that he agreed but was more than I wanted to gamble. It was me and my friend versus Michael and my executive editor at the time, Gordon Mott. Coming down to the 18th hole, I think we were down $400. It was a push—we didn't lose any money. But that showed me the competitiveness that he had. I play with him occasionally in Florida, and he's a very laid-back, fun guy to be with and to play with. He doesn't know who he is when he's on the course having a good time.
There's no fans, there's no cameras—it's a relatively private moment. Yeah. And he loves his golf, and he loves his cigars. I love golf, I love cigars. It worked fine.
The NBA legend smoked a cigar before every home game, puffing away to deal with the Chicago traffic. "I started smoking a cigar going to the games. In 1993. It became a ritual for every home game," he said in an exclusive 2005 interview with Cigar Aficionado editor and publisher Marvin R. Shanken, his first with the magazine.
"I started out with the Hoyo de Monterrey Double Corona. … I never rushed. … It became such a relaxing thing to do. Not many people know about it. When they read this, they'll know that each and every day for a home game, I smoked a cigar. I wanted that feeling of success, and relaxation. It's the most relaxing thing," added Jordan.
Read the entire interview here. Also do not forget to read our latest post here.
Dwayne "The Rock" Johnson's Collection With Under Armour Is The Style Boost Your Workout Gear Needs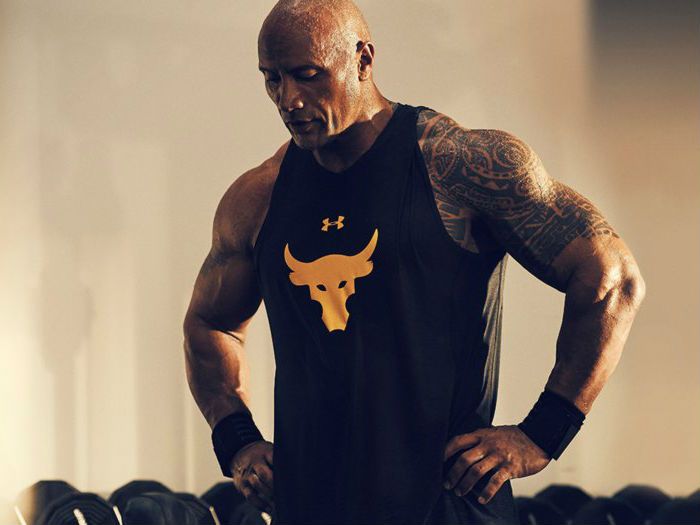 Dwayne "The Rock" Johnson is one of the few celebrities who is not only well-liked, but can sell anybody on anything. Whether he was your idol as an eyebrow-raising wrestler back in the day or your new favorite A-list action star, you cannot deny that The Rock is certainly a household name–and now, he's making his way to your gym. Project Rock, The Rock's collaboration with Under Armour, is a gym and streetwear-friendly shoe, apparel, and tech collection that elevates the look and feel of your workout.
 His shoe collection within project rock called "Chase Greatness" has been massively successful in the past and is showing no signs of slowing up anytime soon–with its recent addition selling out in under 24 hours. The new red, white, and blue colorway has a knit, sock-like ankle, various texture overlays, white outsoles that move into an reddish orange gradient, and a blue accented insole. The men's lifestyle shoe goes for just under $200 and are just one style of his Project Rock 1 training shoes; and if you're looking for extra incentive to buy, they were created in honor of the men and women in our military.
 On the tech side of things, Project Rock also offers sweat-proof workout headphones that will help you get through even the grimiest of workouts. The UA Sports Wireless Train Headphones are cordless, over-ear headphones with spongy ear cuffs placed snuggly over the speakers. The fact that they are wireless is a major plus, but the real benefit is in the sturdy, absorbent sponge material that is great for those of you who struggle with earbuds slipping out during those really sweaty workouts. If you're looking for high-end headphones, these bad boys will cost you $249.
 Luckily, the apparel–which is branded with The Rock's signature bull logo–is comprised of comfortable, reasonably priced pieces. However expensive or cost-effective, Under Armour and Dwayne Johnson offer up a collaboration worth investing in with Project Rock.