5 Best Men's Activity Watches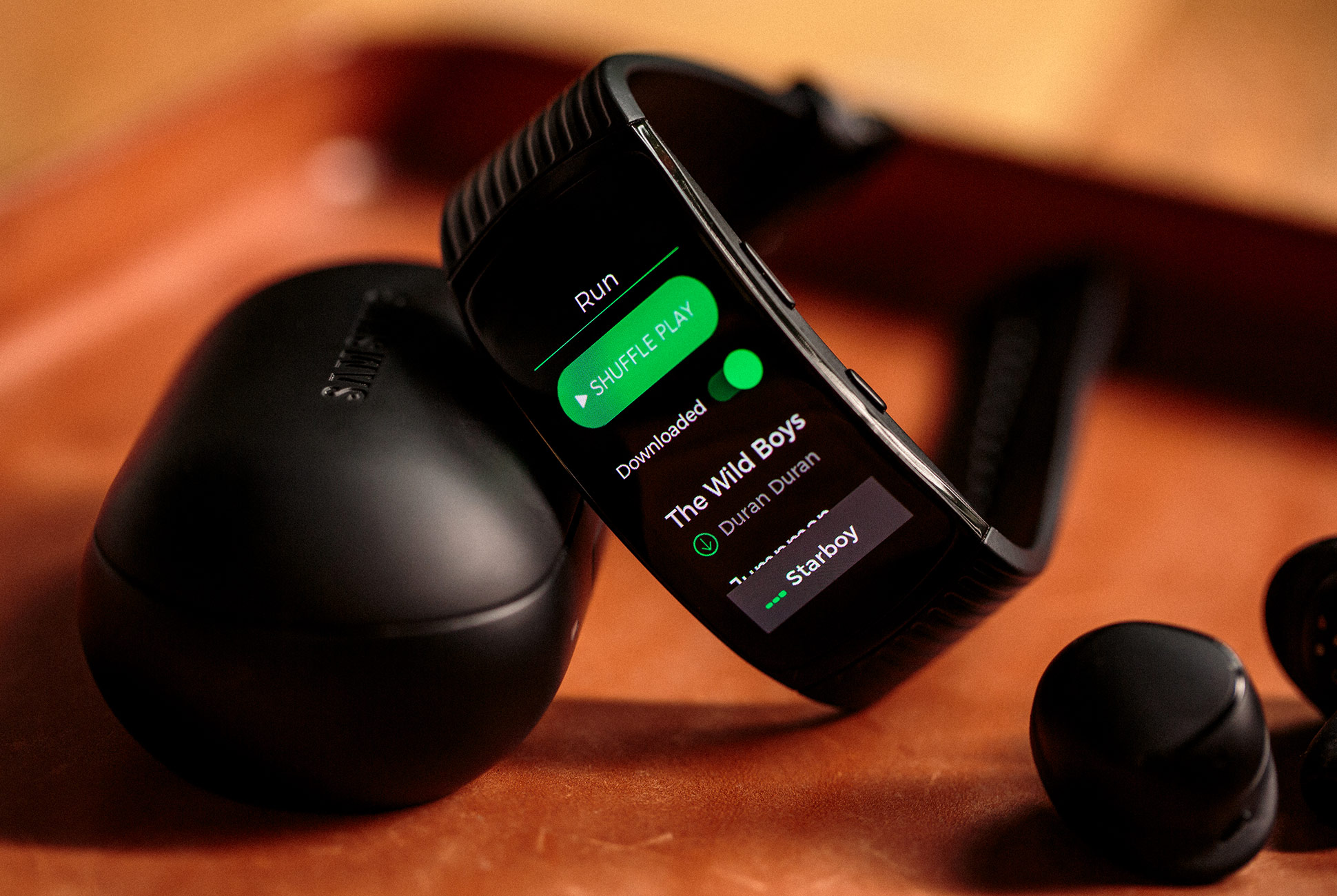 In the last year or two, a strange phenomenon seems to be taking place, men's activity watches are making a major come back. These days we have all been tempted to ditch our watches for our phones.
The truth is with our smartphones in our pockets at all times we simply haven't had a need for a timepiece on our wrists – it was a little redundant. At least this was the case until fairly recently.
When you see men at the gym, on the track, or simply out for a hike, there's a good chance you'll see a watch on their wrists again. So what gives? Well, the truth is these are typically more than just your average watch.
They're communication tools, fitness trackers, and lifestyle monitors all wrapped up into one. Here are MCT's choices for the 5 best men's activity watches on the market today.
Related: The Epitome of Strength and Luxury
If you're an Apple product fan and you don't mind splashing out the cash there are few substitutes that can match the range of features of the Apple Watch Sport 42mm.
This amazing little device can tell you the time, but it can also act as your activity tracker. It will tell you the steps you've taken, the distance you've
It will tell you the steps you've taken, the distance you've traveled, and it will track your heart rate for you so you can work out in a safe zone.
That's not all this product does though. This watch will also display texts from your iPhone, run apps, allow you to talk to Siri, and you can use it to pay for goods and services. This is the ultimate personal assistant on your wrist.
This is the ultimate personal assistant on your wrist.
The Fitbit Charge 2 is designed to focus on your health and tracking your fitness activities. This device tracks everything you do from the time you wake up in the morning until you hit the pillow at night.
It will track your heart rate, count the steps you've taken, let you know how many calories you've burned, track your active minutes, and it will even send you reminders to get up and get moving.
When it's time for bed it will also track your sleep patterns and make suggestions on how you can improve. It also syncs with your smartphone so you can see incoming texts and view calendar notifications. It's simply one of the best options on the market.
It will track your heart rate, count the steps you've taken, let you know how many calories you've burned, track your active minutes, and it will even send you reminders to get up and get moving.
When it's time for bed it will also track your sleep patterns and make suggestions on how you can improve. It also syncs with your smartphone so you can see incoming texts and view calendar notifications. It's simply one of the best options on the market.
When it's time for bed it will also track your sleep patterns and make suggestions on how you can improve. It also syncs with your smartphone so you can see incoming texts and view calendar notifications. It's simply one of the best options on the market.
The Garmin Vivosmart HR might not be the household name that the Fitbit Charge 2 is, but it does pretty much everything that it does at a slightly lower price point.
It will even send you social media alerts and let you control your music all from your wrist. If you're looking for a great activity tracker.
If you're looking for a great activity tracker/smartwatch that's one of the best values out there the Garmin Vivosmart HR is a great choice.
There are those that love Apple's products and those that love Android devices. If you're one of the latter individuals there's a good chance you may have opted for a Samsung phone.
Not to be outdone by Apple, Samsung also has a great companion fitness smartwatch – the Samsung GearFit2.
This watch has all of the fitness tracking features of the other devices in this article, but it will also let you save music right on your watch to listen to as you work out.
It's also compatible with the iPhone so even if you like the Apple phone you can still opt for the SamsungGearFit2 which is a little more affordable than the Apple Watch.
This watch does it all and would look great on any guys wrist.
The last product in our top five is the TomTom Touch and while you're probably more familiar with this company's car-based GPS units, you may want to take a closer look at this one.
This is a great smartwatch that has all of the fitness tracking features you're looking for such as a heart rate monitor, step counter, calories burned, and sleep counter.
You can even track daily goals and access the TomTom's unique body composition features. You can get basic call notifications as well.
You can't access all of your apps like some of the other devices on this list, but if you're mainly worried about fitness tracking the TomTom Touch has you covered. Let us know what activity watch you are rocking now?
You might also enjoy:
Would You Pay $1,000 For A Casio G-Shock?
Complex Shots Are Now a Breeze with Yuneec's Selfie Drone
Will the New 707-Horsepowered V-8 Widebody Hellcat Have AWD?
5 Colognes Every Modern Man Should Own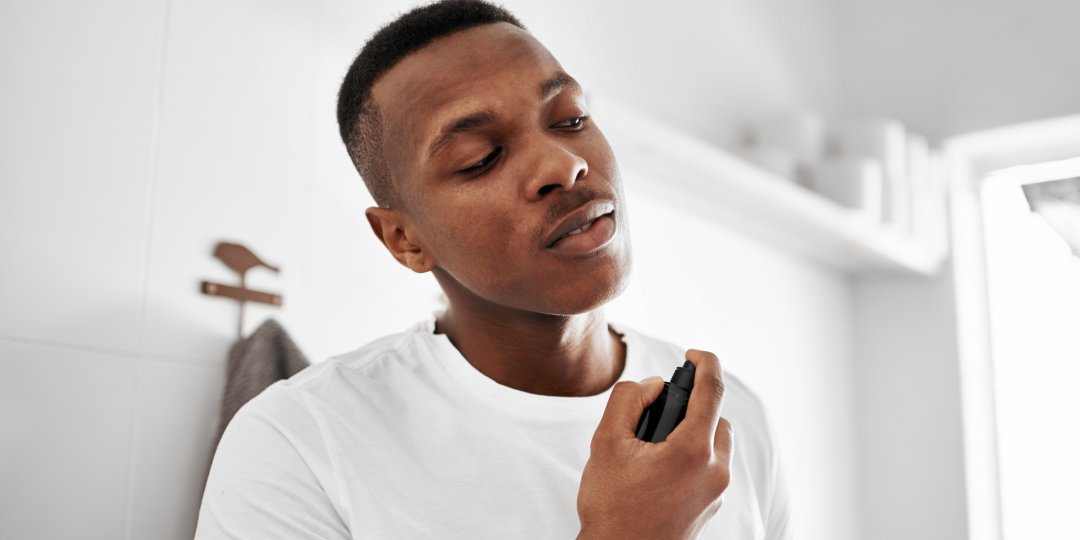 Gents – The sense of smell is a powerful thing. The right fragrance at the right time can convey everything from light and playful to power and authority.
Today, we'll help you sift through or should I say sniff through some of the top colognes for modern men on the market today.
There are hundreds of different colognes available to buy, all of them claiming to be the best. So, it can get a tad confusing when choosing what to buy.
Colognes range from hard, masculine scents to fragrant selections, and it can be a bit of a challenge to pick the one that best suits your personality.
For all the girls I might take home. I got the Johnson's Baby Powder and the Polo Cologne". – Slick Rick
Whatever you decide, we recommend starting out with the scent you like best.
If it's a scent you're already familiar with, it can trigger nostalgia that will make you feel empowered and confident. There are also various scents for work, social occasions, and of course, dates.
To help you decide from the myriad of offerings out there, we've sniffed out some classic choices. These are the staple colognes that you and every other guy should own.
In no particular order, let's get started!
Paco Rabanne 1 Million
This is one of the most recognizable colognes of the 21st century, and with good reason. Introduced in 2008, Paco Rabanne 1 Million entwines Indian patchouli and masculine leather with notes of mint citrus, grapefruit, cinnamon, blood orange and more.
The flamboyant fragrance is perfect for the modern man whether in his twenties or older. Everyone wants to look and smell like a million dollars.
Not only does its scent fluctuate between woody and oriental notes; it is also powerful and lasts long. Though the fragrance is a tad overwhelming, it is still incredibly appealing in small amounts. It's also a hit with many women.
Dunhill Icon
This is arguably the best fragrance for fall. Dunhill describes Icon as aromatic woody. This is because of the cologne's accord, which blends wood-based resins with herb and aromatic notes.
More specifically, it blends notes of neroli, black pepper, cardamom absolute, silver sage, oakmoss, vetiver, oud, Orris-leather accord, and more.
At just $50, Dunhill Icon feels like a fragrance that should cost a lot more. Before the oily resins come out, the cologne's cycle phase lasts a good while—mainly because of the neroli and cardamom.
It's also an "Eau de parfum", which lasts longer and is stronger than "Eau de toilette" fragrances.
Also, for you "Car Guys" out there, consider Dunhill Icon Racing. This one is considered to be more dapper with distinctive notes of Bergamot and Cardamom scent in a refined British racing green bottle.
Giorgio Armani Code
If it's winter and you're going on a date, you won't find a better cologne. Giorgio Armani Code has a composition that includes a citrus head, woods, and various spicy and oriental notes.
More specifically, it contains head notes of lemon, bergamot, and black pepper, heart notes of vanilla, olive blossom, and star anise, and base notes of amber, tonka bean, guaiac wood, and labdanum.
They blend together to form an understated but seductive profile that women love. The scent also manages to merge youthfulness with sophistication.
Giorgio Armani Code isn't the longest-lasting. However, if used in the winter, it will last longer. Furthermore, if you use it for a date, then the duration won't be a problem.
Pour Un Homme De Caron
This is a classic that every man should own, regardless of your preference or age. Introduced in 1934, it's a vintage that still holds up to this day and trades blows with the best offerings from other brands.
Widely regarded as the first men's fragrance, Pour Un Homme De Caron is subtle and elegant. It opens crisply and refreshingly with mild bergamot and a blend of lavender and rosemary.
Once those notes subside, it reveals vanilla, clary sage, and sandalwood. And after entering the base, the lavender and vanilla coalesce with musk, oakmoss, and tonka bean.
The cologne is unique compared to other masculine fragrances. It's not overbearing or brash, and in fact, it's considered one of the best all-time fragrances.
Terre d'Hermès
Terre d'Hermès is an excellent choice for the office. It's mature and elegant, and it won't suffocate your colleagues or clients.
It's not just good for the office; virtually any working environment will work. And you can even use it on a date, for a scent that's a little different.
It's a woody spicy fragrance, but that's not all. It also has harmonious notes from a wide range of families.
It kicks off with a fragrant blast of grapefruit and oranges, followed by peppers and geranium.
Finally, it ends with notes of benzoin, patchouli, cedarwood, and vetiver.
Conclusion: 5 Colognes Every Modern Man Should Own
If you're like most men, you probably wear cologne for two main reasons — to smell good and to attract women. A dab of cologne also, makes us feel more confident and adds the finishing touches to our overall swag.
A few notable mentions are Dolce and Gabbana Light Blue, Gucci Guilty, Bvlgari Man, and of course the classic Polo by Ralph Lauren.
Adidas Galaxy 5 Lightweight, Comfortable And Well Made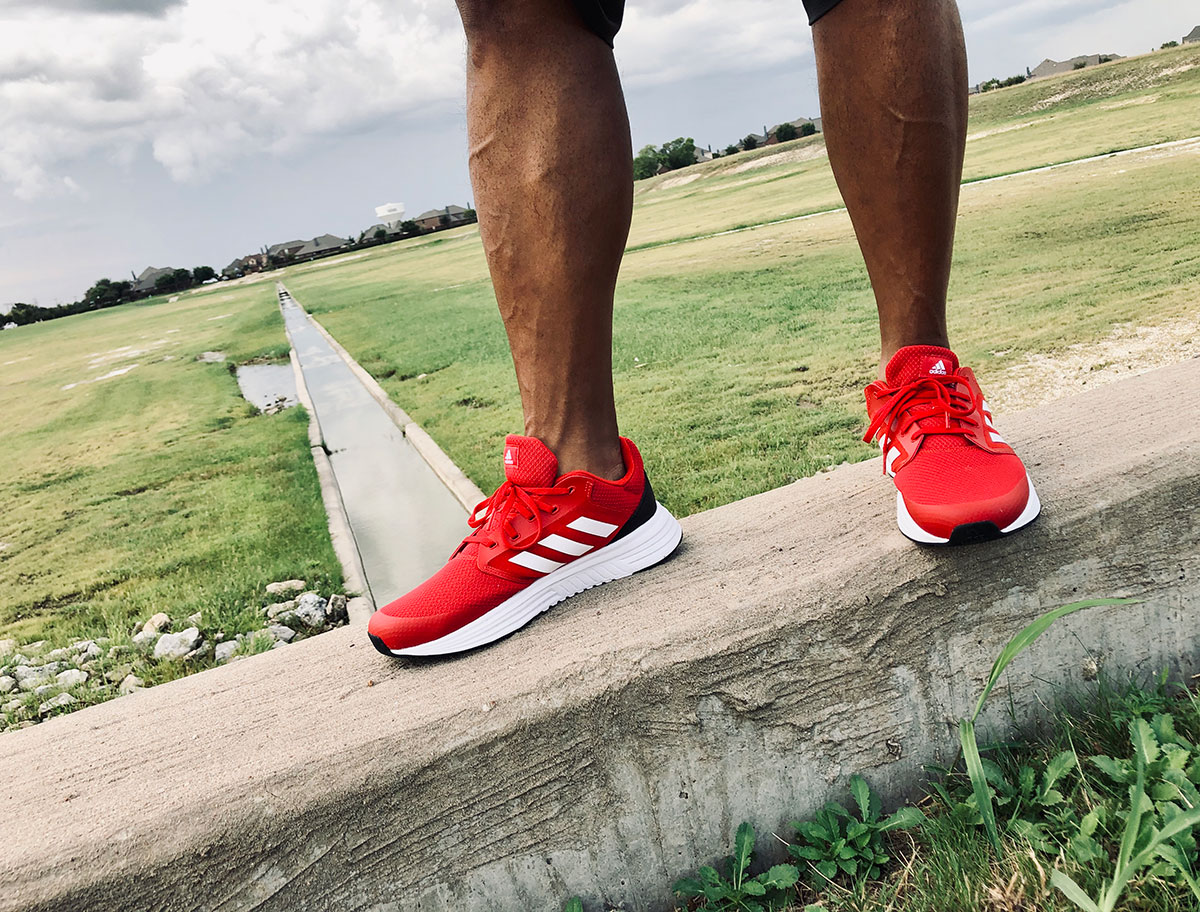 I bought the new Adidas Galaxy 5 shoes at Academy Sports. I wanted to replace my old pair of ASICS Gel-Venture 4's that I purchased a few years ago.
The ASICS held up well but after years of everyday use and abuse, they were ready for retirement.
The Nike Air Zoom Winflo 7 and the Adidas Edge Gameday shoes were pretty interesting too but I wanted to keep within my budget of about $50 dollars.
And therefore, I went with the Galaxy 5. Plus the Galaxy 5 had a little extra pop and curb appeal if you will, with the scarlet red.
I went to my local Academy Sports store and after trying on a few pairs of shoes the Adidas was the best choice for my personal taste and wallet at the time.
There was a little bit of a hunt for these sneakers because they had ample sizes in the black and they gray but no 9.5's in red.
My wife and I called around to a few local stores but no luck. I could have easily settled for another color but now I really wanted them in red, LOL.
I started to purchase them online but finally, there was another store a little further out that literally had 1 pair left in my size and I was able to snag them up before for someone else did. No joke.
Related: 5 Great Black-Owned Men's Shoe Brands You Should Know
Now on to the good stuff.
The Galaxy 5 felt right for me from the start. From the first time that I tried them on, I knew they were true to my size and the cloud foam sole is very comfortable and provides just enough support.
They are perfect for going on long walks or especially when I combine my walk with a run. Even after a 45-minute run, I don't take them off and generally keep them on for the rest of the day.
So far, they are super comfortable and great for the road and working out at the gym. At the gym, I am primarily on my feet whether I am doing a warm-up on the treadmill, jumping rope, or during my dumbbell or barbell complex routine.
The Galaxy 5 has the right amount of bounce and cushioning and provides a soft impact on my knees and feet.
I have been rocking Adidas before My Adidas (Run-DMC) hit the scene and therefore no stranger to the brand. So I knew I was getting a quality product from the first moment I put them on.
The only thing not so great is the cushioning and stitch seems pretty visible on part of the shoe near the tongue and it gives it a slightly unfinished look.
Otherwise, the Adidas Galaxy 5 is an inexpensive shoe that is good for a walker or runner outside, or for one that might log a lot of miles on the treadmill indoors.
I found the cloudfoam to be responsive with enough versatility for strength and conditioning workouts at the gym, or to take on the road the trail or even the track.
Either way, you can feel confident the Galaxy 5 is going to perform well.
Via Adidas:
Make the most out of your runs. No matter how far you go, these Adidas shoes cushion every take-off and landing to make each step feel like a good one. Another block. Another lap. Another mile. Get after it.
SPECIFICATIONS
Regular fit
Lace closure
Mesh upper
Lightweight feel
Breathable running shoes
OrthoLite sockliner and textile lining
Cushioned Cloudfoam midsole and rubber outsole
Imported
Product color: Scarlet / Cloud White / Core Black
Product code: FW5703
Related Stories
The Air Jordan 3 "Varsity Royal" Gets An October Release Date
5 Great Black-Owned Men's Shoe Brands You Should Know
Adidas Celebrates 5 Years of Boost With Anniversary Pack
5 Great Black-Owned Men's Shoe Brands You Should Know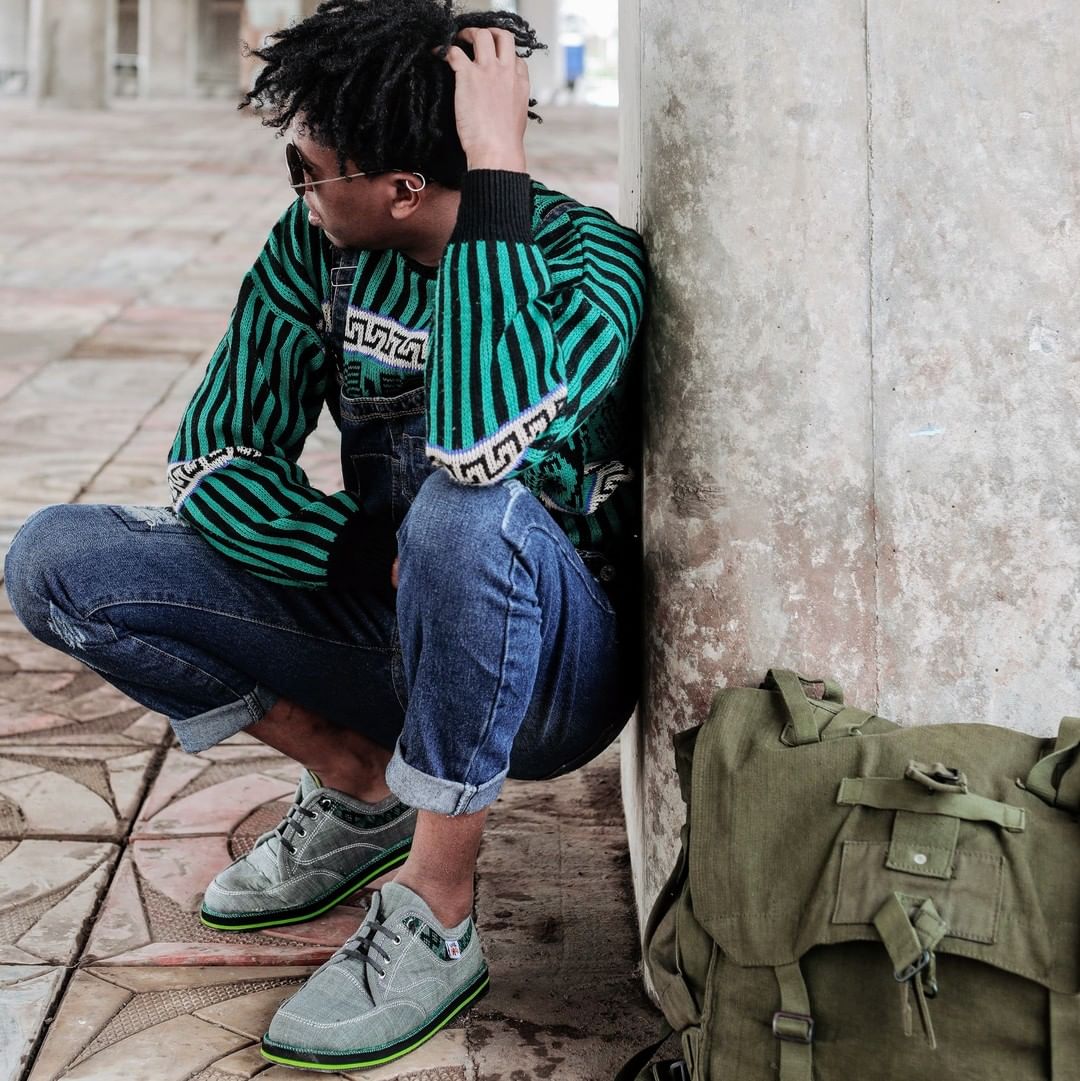 Black-owned brands are in various industries and have been around for a while. They range from technology services to niche brands that focus on hair care and grooming products, to retail merchandise like shoes and apparel.
This week we've rounded up 5 great black-owned men's shoe brands for you to patronize, not just today – but every time you feel like spending money to look extra fly.
In terms of style and quality, some of them even rival the biggest designer brands. However, they haven't received the popularity and attention they deserve, no matter how hard they market themselves.
Well, this is about to change. The world is finally starting to take note of black-owned businesses. And black-owned men's shoe brands especially stand out. So, let's give you the memo on of some of the essential black-owned luxe brands, you can shop today.
In no particular order.
Southern Gents
Despite the name, Southern Gents doesn't just cater to men from the South. It is a brand for all gentlemen, and the products they offer reflect this.
They have a specific range of menswear and accessories – shoes: dress shoes, dress boots and sport boots. They are all stylish and eloquent and could just as easily belong to a designer brand like Gucci or Versace.
Other than shoes, Southern Gents also sells hats, tuxedos, outerwear, suits and more. All of them have the same level of sophistication as their shoes. This brand is clearly aiming to usurp the status quo when it comes to designer brands for men.
Armando Cabral
Armando Cabral is an eponymous shoe brand named after the Guinean-born fashion model. He formed the brand because of his lifelong passion for shoes.
The shoes are infused with his individualism, style, and personality. They blend minimalism classic style with minimalism and careful attention to detail.
The shoes are manufactured in Marche, an Italian shoe-making district. This gives them Italian sensibilities that fuse with innovation, design, and creativity.
The result is a distinct range of shoes—from sneakers to slippers—that look and feel elegant and fashionable.
Uptown Yardie
This is a British brand that draws its inspiration from Jamaican heritage. It embodies progressive people who do not follow fashion trends, who think outside the box.
Because Uptown Yardie's own products are made like this, you can wear them longer than one season without feeling out of style.
Many of the brand's shoes are hand-finished and hand-made, which gives each pair a slightly distinctive feel. It also exemplifies incredible craftsmanship that embodies elegance, exclusivity, and style.
The shoes are manufactured in Northampton, which is the heart of English shoemaking. They are bold and original, and the perfect match for men who want to stand out.
Ron Donovan
Ron Donovan is a luxury brand based in New York. It started out making custom footwear for men whose feet were a bit too large.
However, it soon started making shoes for men and women of all sizes. The brand currently has a plethora of bespoke shoes catered to a wide range of people.
Ron Donovan stands out because it offers luxury shoes that ooze style, exclusivity, and quality, but without the eye-watering pricing.
You can get ready-made shoes, or if you want to stand out or have specific needs, you can get a custom-built pair.
Sole Rebels
Sole Rebels is a footwear brand that handcrafts original shoes. It's been featured on media sources like CNN, Forbes and FastCompany, and with good reason.
Each pair is hand-crafted by artisans who source sustainable materials in Ethiopia, from recycled to bio-based and organic materials.
The interior of the shoes is lined with a soft fabric that's made from hand-spun wool or cotton, which makes them extremely comfortable.
The brand has a range of products, from sandals to boots, slip-ons, and sneakers. Each of them is handcrafted, so you can be assured that the pair you own is unique.
The shoes are fairly priced, serve a good cause, and look and feel great. They belong in every man's collection.
In closing, we encourage you to take the time to learn about each one of these inspiring brands and others and to continue seeking them out supporting them.
Shout out to Black Luxe! Stay Fly!
Related: This Black Woman Created The Ultimate Side Hustle Through Her Direct Sales Shoe Brand