Would You Pay $1,000 For A Casio G-Shock?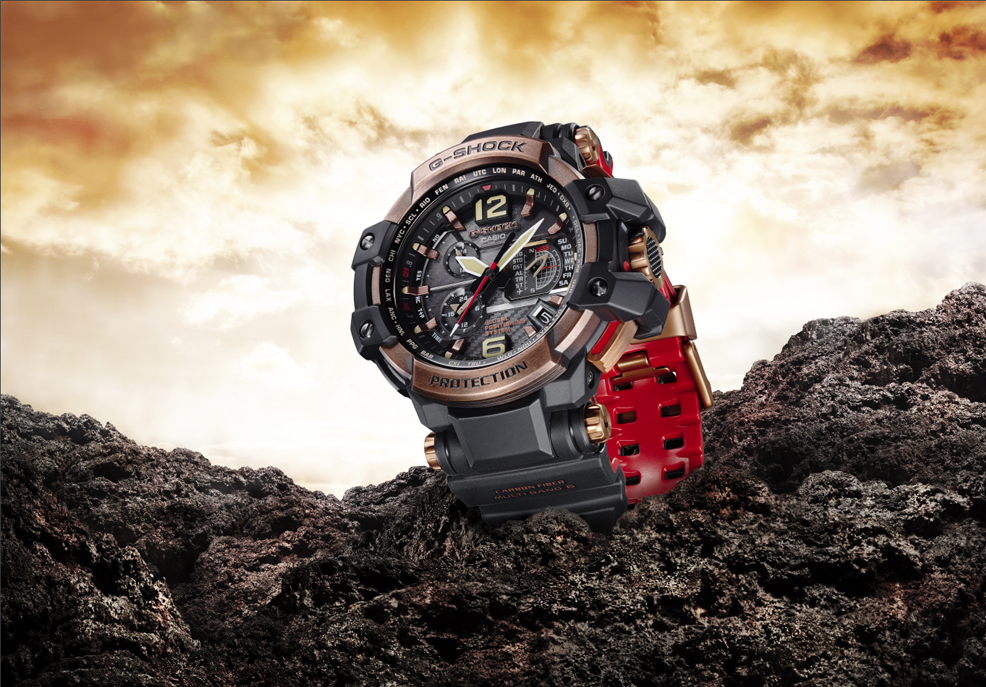 Back in the day everyone was rocking a classic Casio digital sport watch and when they came out with the G-Shock line it was game over.
When you strapped that rugged G-Shock onto your wrist you felt prepared for whatever adventure was coming your way.
Fast forward to 2017 and the ever popular G-Shock brand is still making some of the coolest watches around. The new Gravitymaster line is one of Casio's all-purpose flight and pilot watches.
Related: The Epitome of Strength and Luxury
The "Vintage Rose Gold Theme" from the Master of G collection has a handsome new look for urban and outdoor soldiers who want to keep it fly but not too formal.
The GPW1000RG-1A retails for about a $1,000 USD in February 2017 at selected jewelers, selected Macy's, and the G-SHOCK Soho Store.
So the question remains, would you buy a G-Shock for $1,000? Personally, I love the engineering that goes into the G-Shock brand so I would definitely purchase one.
If you like this and you have a little extra pop in your budget then let me recommend Casio's latest limited edition G-Shock, MR-G G1000 Gold Hammer Tone watch that weighs in with a $6,200 price tag.
Specifications:
•Case / bezel material: Resin / Stainless steel
•Carbon fiber insert Resin Band
•TRIPLE G RESIST (Shock resistant, Centrifugal force resistant, Vibration resistant)
•Sapphire Glass with non-reflective coating
•The auto hand home position correction
•Airplane mode
•GPS signal reception: Auto receive (time information, once/day); Manual receive (position information, time information)
•40 time zones (27 cities + coordinated universal time), city code display, daylight saving on/off
Related: This Limited Casio G-SHOCK MRGG1000B-1A4 Watch May Be Their Coolest Ever

Our Top 6 Style Hacks For Men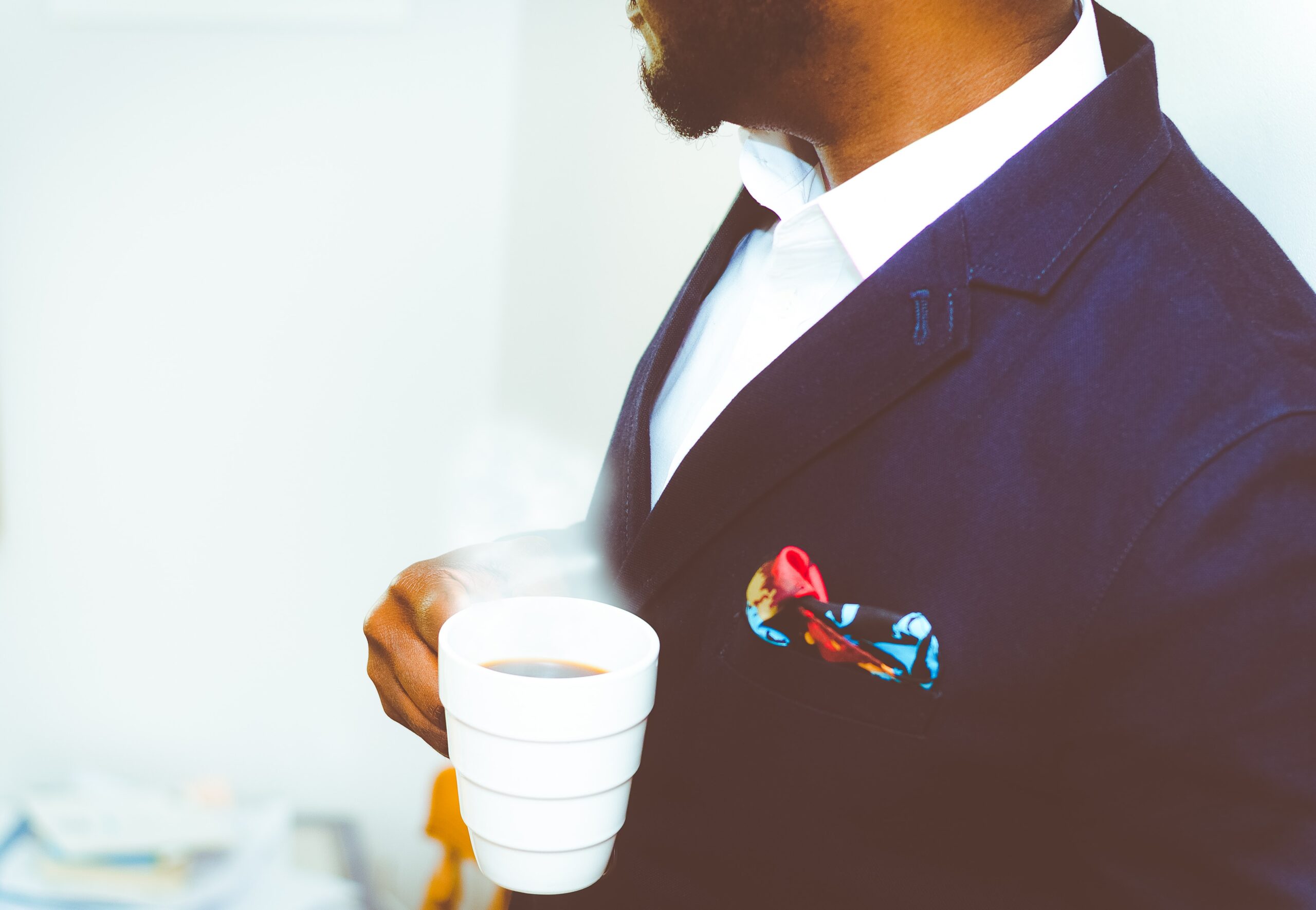 Style matters. However, a lot of men think that being stylist simply means going for broke and stockpiling on expensive designer wear. This isn't the case, though. You might have all the name brands, but if they don't come together properly, you've just found an expensive way to look unremarkable.
True, sometimes money helps—like getting tailor-made clothes that fit you perfectly. However, there are other, simpler things you might do to help you look suave. So, without further ado, here are the top style hacks we recommend for men.
Buy Quality
Like we've said, spending big money on a brand name isn't always the best way to go. That high cost is mainly going towards the brand-name tax. Instead, we recommend prioritizing the physical quality of whatever you're buying. Whether it's a shirt or a pair of jeans, your biggest priority should be what the garment is made of, how well it fits you, and how well-constructed it is. When you find it, you will notice that you look sharp when wearing it. This is because good-quality clothes always look good, and they also last long—which should save you some money in the long run.
Bleach White Shoelaces
White trainers are among the most challenging to maintain. Shoes interact with the ground, and they easily pick up dirt. You can clean them, but with time, they will become more of a challenge to keep spotless.
The laces, though, simply refuse to go back to their pure-white brilliance after a couple of washes. No matter how hard you scrub them, they will not look spotless. That is, unless you use bleach. Simply soak your white shoelaces inside a container filled with bleach. This will brighten them again, and will help your sneakers to look new again.
Complement Your Body
Not every color, pattern, or print fits every skin tone or body type. But when they match, you can look amazing. If you have pale skin, for instance, avoid neutral colors like black and white as well as any washed-out hues. If you have dark skin, the only thing you shouldn't overdo is brown.
Wearing dark colors—and clothes with vertical stripes—will make you look slimmer and taller. If you're well-built or a little round around the middle, avoid horizontal lines and cluttered prints; they will make you seem bulkier.
Dress For The Season
Just like you wouldn't wear something light during winter, you would not want to dress in warm clothes during summer. Yet there are events that necessitate us wearing multiple items of clothing on top of each other—like a summer wedding, where a three-piece suit is essential. On such an occasion, simply ensure that the clothes you're wearing are made from a thin material, such as voile cloth. This way, you will be able to wear your jacket most of the way without sweating by the bucketload.
Don't Match Everything
Matching everything is a bad idea. Half the time, you will look like you're in uniform. Contrasting attire almost always look better than fully matching everything. However, that doesn't mean you don't match any of the clothes you wear. Instead, we recommend that you match two items of clothing. This can be your belt and wristwatch, or even your belt and shoes, or another combination that works well for you. But in the end, you're the one who dictates what you're comfortable in. So, mix and match and find what suits you best.
Shed The Tee
This is something a lot of models are doing nowadays. Basically, if you're planning to wear a sweatshirt or jumper, we suggest doing away with the shirt. You will look significantly more stylish because you've shed an unnecessary layer of clothing.
However, if you do this, be sure to apply more than enough antiperspirant; you don't want to stain your top with sweat.
3 Style Takeaways from Muhammad Ali' The Greatest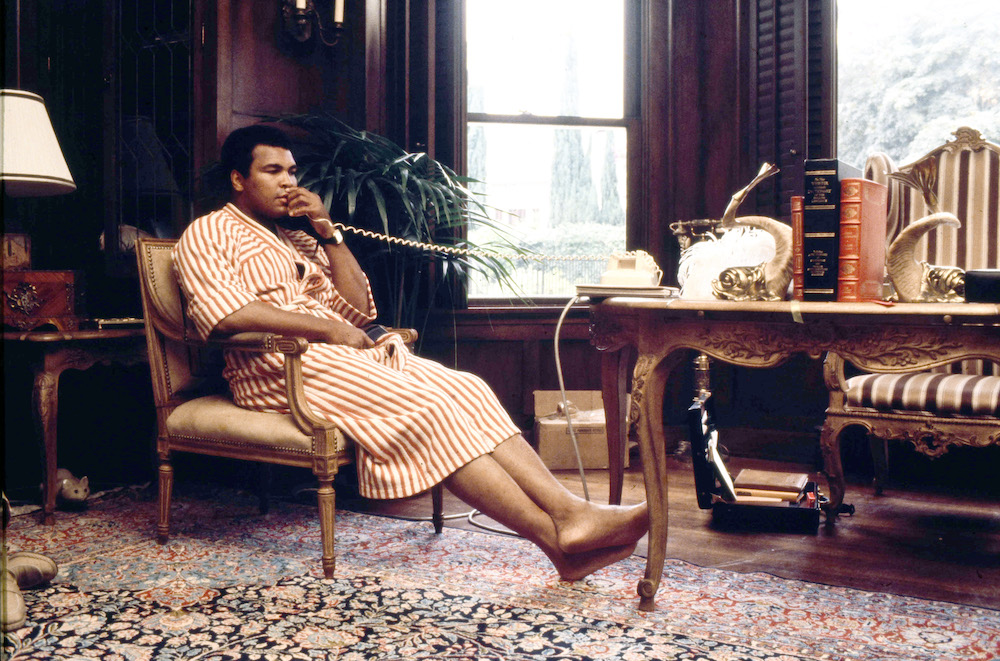 Muhammad Ali was the world heavyweight boxing champion, an Olympic gold medalist, philanthropist, and a fierce advocate for civil rights.
He was the first fighter to win the world heavyweight championship on three separate occasions and regarded as one of the greatest athletes of the 20th century.
He was a highly politicized figure and a member of the Nation of Islam with Malcolm X as a mentor. Cassius Clay is his government name and part of his legacy was showing his African roots beyond just racism and civil unrest.
He said: "I am America. I am the part you won't recognize. But get used to me. Black, confident, cocky; my name, not yours; my religion, not yours; my goals, my own; get used to me." That statement is what we think governs his style.
Standing at 6 feet 3 inches  Ali had a great and deliberate command of his presence. The style lesson is simple, be bold because all eyes will be on you anyway, might as well give them a show.
The champ was not only known to be a social activist, or for his unique fighting style in the ring but he was also known for his elegant style and swagger outside of the ring as well.
Muhammad Ali could be spotted rocking anything from a crisp suit during the week or a dapper robe on the weekend.
He was known for bowler hats, flower lapels, custom-tailored suits, and those infamous Wayfarer sunglasses.
Here are 3 of Muhammad Ali's most memorable looks starting with a classic suit and tie.
You'll also like:
BMW and KITH Collab On Limited Edition M4 and Apparel Collection
5 Colognes Every Modern Man Should Own
This Limited Casio G-SHOCK MRGG1000B-1A4 Watch May Be Their Coolest Ever
1. Our favorite suited looks
Designer Nikhil Mehra described Ali as always ahead of his time saying  "Muhammad Ali always wore dapper suits. He had rhythm in and out of the ring," says . "I remember Ali making style statements in colorful, immaculately-designed boxing robes," says designer Anand Bhushan.
2. The Muhammad Ali Robes
Every man needs a great robe! Something comfortable for right out of the shower, taking business calls on a Sunday, the day after a date night, pick your poison. The key to a comfortable robe is functionality as well as comfort.
Muhammad Ali was known for his robe choice, but the iconic picture below was one of our favorites. Probably not a robe we would pick off a rack but looking at this picture one we would choose without batting an eye after seeing Ali rock it effortlessly.
Here, Muhammad Ali relaxes at home before his last fight with Larry Holmes, August 3, 1980, Los Angeles, California.
There's definitely a certain amount of swag and confidence you need to pull this one-off. Here Ali is pictured in a simple classic white robe but when worn by Ali, it is now a part of history.
3. Keeping it casual
Casual wear isn't the same for every man, some black men prefer, basketball shorts and t-shirts, some prefer jeans and a button-up, just depends on your mood and the occasion.
If you are an older guy or if you think back to what your father or grandfather would wear casually, it was probably something similar to what Muhammad Ali wore while playing pool.
A button-up shirt with two pockets, a belt, and comfortable pants.
Below, Ali opted for a collard button up again with a single pocket.
Your old man will tell you that he needs a pocket so that he can put his pen or a small note pad for those Saturdays he head's out to the betting shop. Either way, it's a classic style that has never really gone away.
Muhammad Ali died at the young age of 74 on June 3, 2016, in Phoenix, Arizona, after being hospitalized for what was reported as a respiratory issue.  He had been suffering from Parkinson's disease and spinal stenosis.
If he were alive and well, we would still be taking style cues from the man who refused to ever dim his light in the ring and show off his style outside of the ring.
You'll also like:
BMW and KITH Collab On Limited Edition M4 and Apparel Collection
5 Colognes Every Modern Man Should Own
This Limited Casio G-SHOCK MRGG1000B-1A4 Watch May Be Their Coolest Ever
BMW and KITH Collab On Limited Edition M4 and Apparel Collection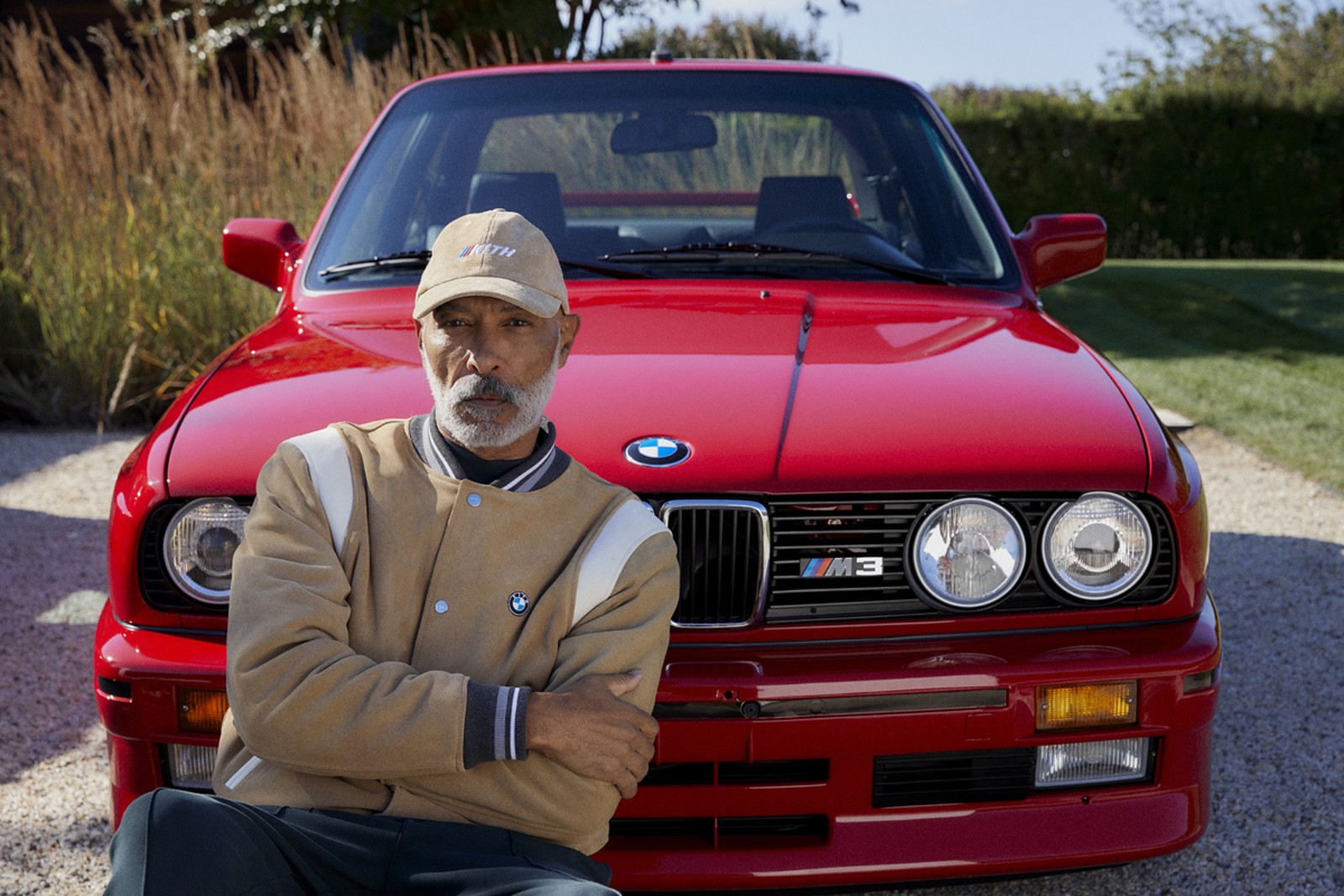 New-York based fashion brand Kith recently announced a new collaboration with BMW, which is pretty exciting especially for those of us who are auto apparel enthusiasts.
They are not only working on the 1989 remodeled classic E3 M3 but a limited-edition M4 Competition and a 94-style apparel collection for 2020, too.
The Kith for BMW 2020-21 clothing line pays tribute to Kith founder Ronnie Fieg's very own BMW.
You'll also like:
The Coolest Sports Cars The Average Guy Can Buy
2020 Ford Mustang Shelby GT500 Built With Precision
5 Great Black-Owned Men's Shoe Brands You Should Know
Ronnie Fieg's 1989 E30 M3 coupe was recently restored by BMW to compliment the collection, and in addition to the restoration, BMW created a one-off 2021 M4 Competiton car.
The interior:
View this post on Instagram
In an exclusive with the Robb Report, BMW's Vice President of Marketing for BMW of North America explained:
"The classic E30 generation of the BMW M3 is one of BMW's most iconic models, and Ronnie Fieg's personal example is a perfect canvas for his unique Kith design touches,"
"We are excited to see our two brands come together not only with this custom vehicle but also in Kith's BMW apparel collection, which gives fans of our brand a totally new way to express their love for BMW and Kith in their own personal style."
About the Kith fashion line
Ronnie Fieg explained that he has always had a love for cars since he was a child with specific experience with BMWs.
"My grandfather had a white 1989 E30 M3. Back then, BMW represented the ultimate luxury and the finest cars, and the M3 was just the best sports car of its time. It took years to evolve the 3 Series that came before it into a real sports car that was street-ready.
I think that [BMW] was the first to really encapsulate the luxury feel in a sports car, and I fell in love with my grandfather's coupe.
That's what really inspired me at such a young age. I had posters of the M3 on my wall. My grandfather passed when I was nine years old, but I remember him in that car. Every time I think of my grandfather, I think of that car."
The apparel collection combined the classic feel of BMW's luxury with sportswear so that it could be relevant to today's world of fashion and practicality.
The collection includes cardigan sweaters, crew-neck knit sweaters, blazers with tech insert vests, or a tracksuit made of velour with a jersey back.
It also includes the M stripes that BMW is known for in very creative ways on each piece. According to Fieg "The M stripes took on a whole new form of representing the best in performance for the company."
More looks courtesy of Kith:

The collection is dope, what do you y'all think? Comment below.
You'll also like:
The Coolest Sports Cars The Average Guy Can Buy
2020 Ford Mustang Shelby GT500 Built With Precision
5 Great Black-Owned Men's Shoe Brands You Should Know