Howard University Opens Google Campus To Encourage More Black Coders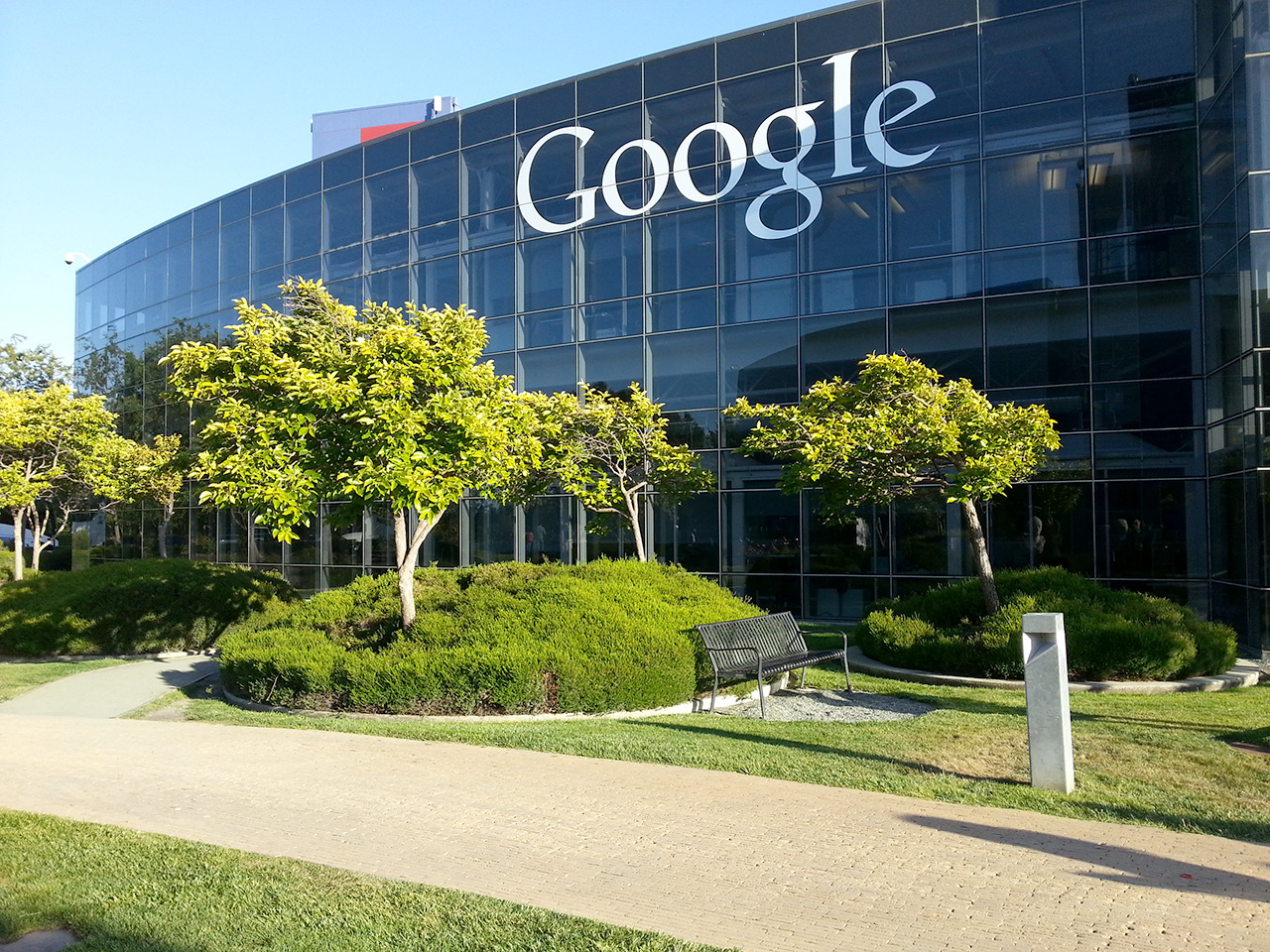 Google is opening Howard West on its campus in Moutain View, Calif. giving computer majors an opportunity to develop their skills in coding and get immersed in tech culture. The students between the ages of 25 and 30, juniors and seniors will get the opportunity to spend 12 weeks at Google this summer and receive instruction from Google engineers getting course credit for their studies.
If you remember Google over the years has had a huge diversity problem with hardly any African Americans on their payroll. With this program they are able to employ more students from historically black colleges and Universities.
Via USA Today
Eventually Google wants to expand the program to include other historically black colleges and universities, said Bonita Stewart, Google's vice president of global partnerships, who has been working with Howard University President Dr. Wayne Frederick to develop the framework.
Stewart says when she joined Google a decade ago, there was little talk of diversity or making the tech industry more representative of the populations it serves. Today, this Howard graduate says Google is making a serious investment in building bridges.
"For us, it is an opportunity to ensure that we are building a pipeline and more importantly, stimulating the right partnerships to drive change," Stewart told USA TODAY.
"I would like to see more Howard students and ultimately historically black colleges and universities students and underrepresented minorities being hired in the tech industry and participating in more start-ups," Frederick said. "Exposure to that environment early will pay dividends on the back end."
The Howard West program is an extension of the Google in Residence program, which embeds Google engineers on the campuses of Howard University and other historically black colleges and universities to teach courses and get students up to speed on critical skills rarely taught in the classroom, such as how to ace a software engineering job interview.
Some of the students in the program secure summer internships at Google. Last year Google hosted 50 technical summer interns from seven historically black universities and colleges. This summer, 62 interns from 10 schools have accepted offers.
This is awesome news for black children who want to break into the tech world with one of the most established and innovative companies on earth!

The Coolest Smartwatches To Buy This Year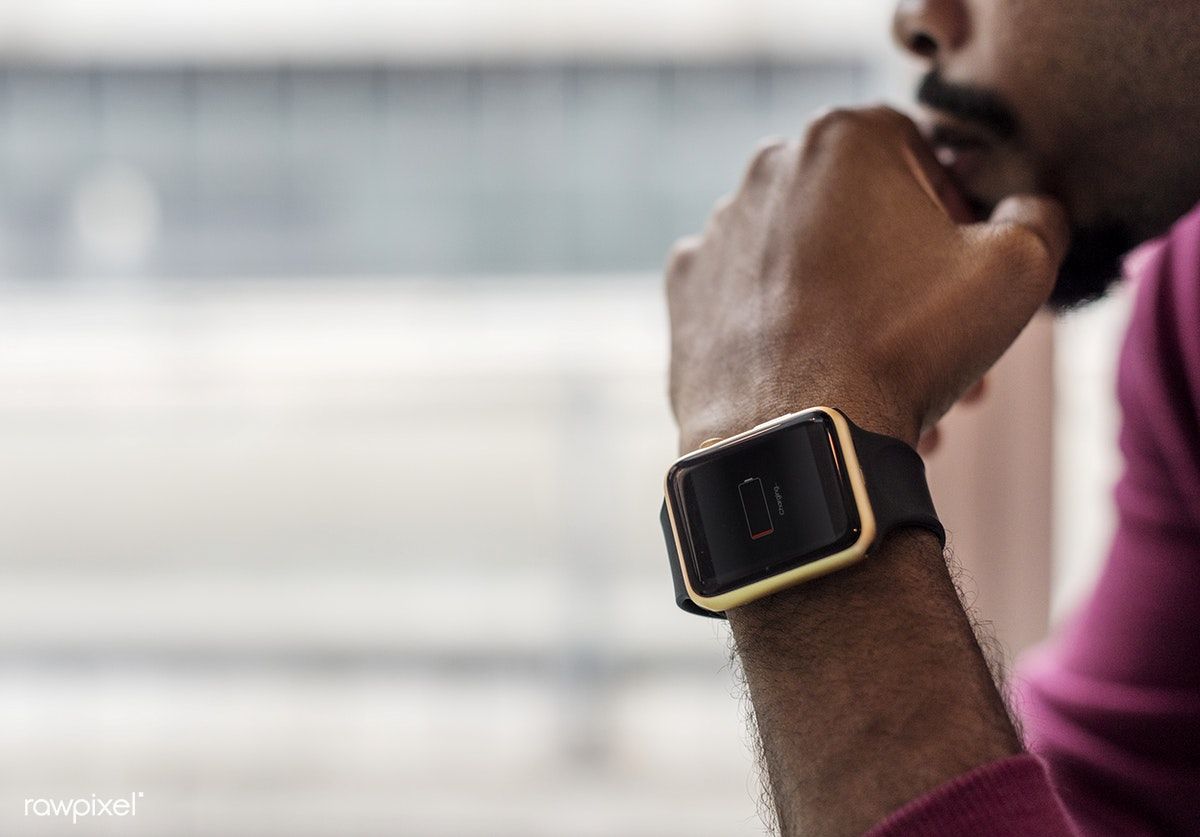 The coolest smartwatches have a few things in common: they are reliable, have a good Operating System, and offer plenty of versatility. When it comes to the latter, smartwatches should be able to track your heart rate and let you monitor your health, track where you are with GPS, and use your voice to search the Internet.
Even though some smartwatches can fully function without need of a smartphone, most watches still need to be paired to a decent smartphone for the user to make the most of them.
There are plenty of smartwatches in the market today. However, not all of them are worth the cost. So, we have listed below some of the coolest smartwatches you can buy this holiday season.
You'll also like:
This Limited Casio G-SHOCK MRGG1000B-1A4 Watch May Be Their Coolest Ever
Lewis Hamilton Reveals Unique IWC Watch for Black Lives Matter
Would You Pay $1,000 For A Casio G-Shock?
Fitbit Versa 3
The Fitbit Versa 3 is one of the best smartwatches not from Apple or Samsung. It is also one of the best watches for users who are focused on becoming or keeping fit. The watch is comfortable to wear, it has a built-in GPS, and the display provides a crisp image which makes it easy to view the display.
At around $200, it's one of the more affordable smartwatches you can buy. The only significant issue with the watch is that its side button is not the best. But other than that, it's a great option, especially for fitness enthusiasts.
Fossil Sport

The Fossil Sport is one of the sportiest-looking smartwatches today. And at just under $200, it's also a bargain. The watch comes with a lightweight design, it's powered by the Snapdragon Wear 3100 chip, and it has GPS. It runs the Google Wear OS, and has numerous watch faces to choose along with apps. When it comes to the OS, the Fossil Sport might actually be better than Samsung smartwatches. In terms of battery life, the watch can last up to two days, which is not bad.
The Fossil Sport doesn't have any unique or outlandish features. However, it's a decent and capable device that nails all the basics.
TAG Heuer Connected

TAG Heuer is known for its premium watches. So, it's a sigh of relief that the brand's latest attempt at a smartwatch is actually good. TAG Heuer Connected is a great-looking watch. It resembles a mechanical watch, with its sporty case and its round display.
The Connected doesn't just look good, though. It also has a built-in heart-rate sensor, a GPS and enhanced sports tracking. As a premium smartwatch brand, the only competition it faces is the Apple Watch. However, TAG Heuer has the advantage of looking more like an actual mechanical watch.
Apple Watch Series 6

The Apple Watch is probably the best smartwatch of any kind you can buy today. Its safety features are unparalleled, for one. The watch constantly monitors your heart rate, and if it detects anything irregular, it will recommend you see a doctor. If you collapse, it can even alert the emergency services for you. Potentially life-saving features like these are a major part of why the Apple Watch is such a hit with both users and critics.
Other than health, The Apple Watch Series 6 also has a stellar design, GPS, waterproofing, increased customization options compared to its predecessors, and more.
Samsung Galaxy Watch Active2
The Samsung Galaxy Watch Active2 is among the best smartwatches for Android users. It has the best features of the Samsung Galaxy Watch but compressed into a lighter and smaller form factor that's more comfortable.
The watch has a 1.2-inch 360 x 360 display that's small enough not to feel overbearing, yet it's still bright and beautiful. It has the Galaxy Watch's essential features, like a heart rate and ECG sensor, a health app that monitors sleep and stress, 39 workout modes, and a way to monitor the user's blood pressure.
It's more affordable than both the Apple Watch and Galaxy Watch 3, but doesn't sacrifice too many features to make it feel like a downgrade.
You'll also like:
This Limited Casio G-SHOCK MRGG1000B-1A4 Watch May Be Their Coolest Ever
Lewis Hamilton Reveals Unique IWC Watch for Black Lives Matter
5 Reasons To Be Excited For The New Sony PS5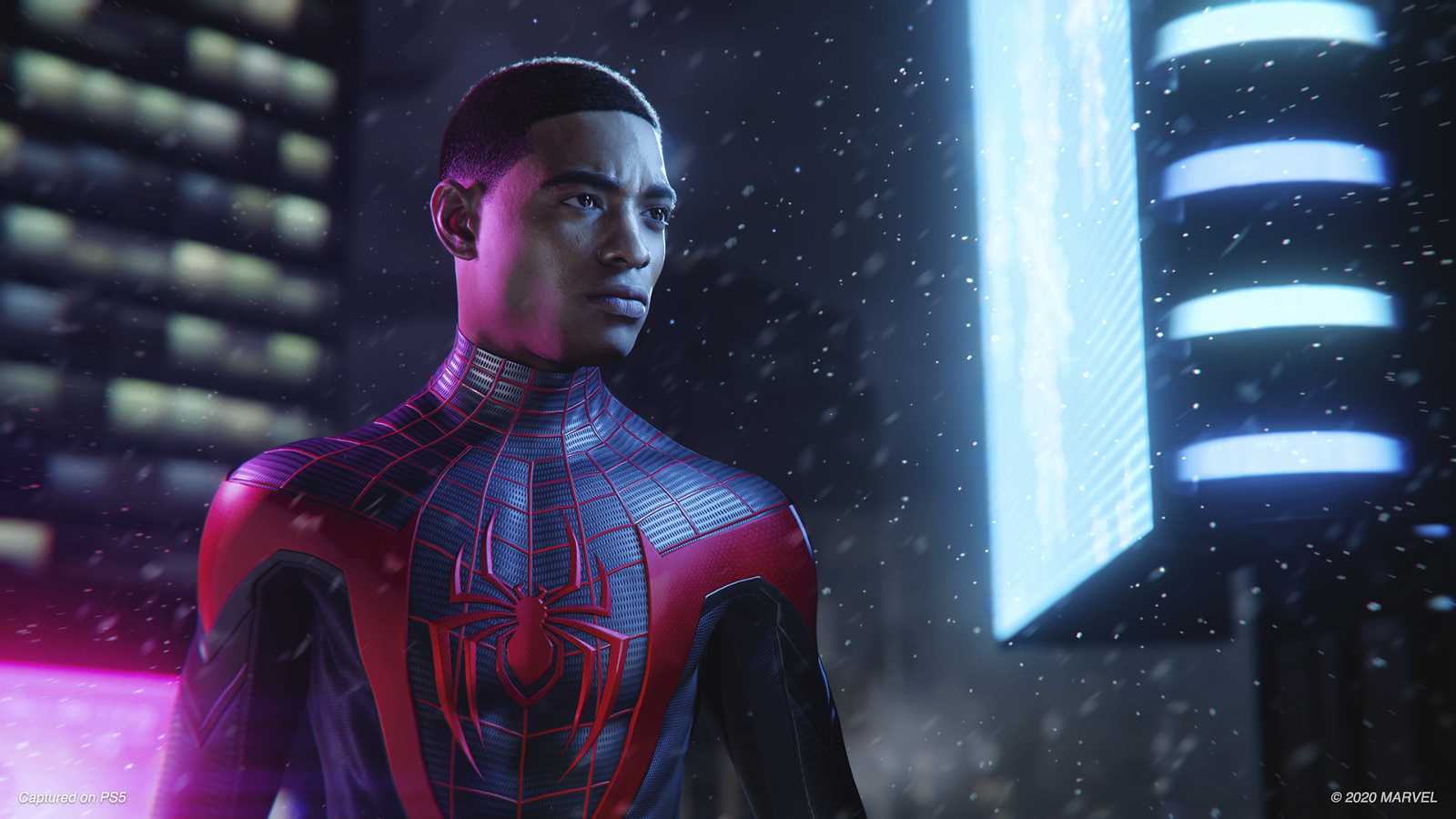 Since 1994, Sony has had one of the biggest footholds in the gaming industry and with the Sony PS5 coming this holiday 2020, it's time to get excited. The Sony PS5 promises to be the most powerful console Sony has ever made, with some genuinely useful features and some neat upgrades.
Some gamers, though, are still on the fence on whether to splurge on the new console when it comes out. That's why we've come up with five reasons why we should all look forward to the PS5 release.
You'll also like:
6 Coolest 2020 Video Games To Play Now
How To Build The Perfect Hi-Fi System For Your Home
The Top 10 Batman Villains Of All Time
1. Exclusive Games
The PlayStation has always had a wide range of exclusive games. Most of them have since become successful franchises.
From God of War to The Last of Us, the PlayStation's games are often some of the most critically acclaimed games of their time. This trend is certain to continue with the PS5. Sony has already announced Horizon Forbidden West, along with Marvel's Spider-Man: Miles Morales.
So, it's only a matter of time until we get announcements from other publishers like Naughty Dog and Santa Monica Studio. Even if, as rumors suggest, games will cost $10 more, we believe that their improved quality will be enough to win gamers over.
2. The Sony PS5 SSD
Sony has been vocal about how the new solid-state drive will literally be a game-changer. Even though SSDs have been around for years, this will be their first time in home consoles. In addition, Sony has insisted that the PS5's SSD will be even more powerful than the ones on regular PCs.
If this is even halfway true, it means that loading screens will be a thing of the past. Installation times will also be much shorter. With time, developers should also discover ways of making games even more immersive thanks to the SSD's speeds.
3. Backward Compatibility
Backward compatibility is an essential feature to pull gamers towards the PS5. This feature was sorely missed in the PS4, so it's great that Sony listened to gamers.
The Sony PS5 will play a range of PS4 titles, and most of the PS4's 100 most-played games will be playable at launch. If that wasn't enough, any game that developers submit for PS4 certification after July 2020 should also be PS5-compatible.
This means that players who choose to go for the PS5 will not feel like they are abandoning the PS4. And who knows? The games might even run better on the new console!
4. Selective Installation
The PS5 will have selective installation, meaning that the console will not force gamers to fully install games to play them.
Instead, gamers will have a choice on what to install. If, for instance, they aren't interested in the multiplayer aspect of a game, they can simply install the single-player parts only.
Likewise, players can choose to install multiplayer and ignore the story mode until later. Thanks to the SSD, gamers will also be able to access the removed parts instantaneously.
This is a handy feature since most of the new AAA games are massive in size and have both single-player and multiplayer options. The PS5's games will naturally be even bigger in size.
5. 4K UHD Drive
Some gamers might choose to go with the Digital Edition and forgo the drive. However, those who go for the bigger version will get a nice treat. Sony has finally added a 4K UHD Drive to its console.
This will finally allow gamers to use their 4K Blu-ray discs to view media in glorious 4K. It will also save on a lot of downloading time if someone just wants to pop a disc inside and play a game or watch a movie. And gamers without a 4K UHD Blu-ray no longer have to worry about getting it separately, which will, in essence, give the PS5 more value.
Watch below:
You'll also like:
6 Coolest 2020 Video Games To Play Now
How To Build The Perfect Hi-Fi System For Your Home
The Top 10 Batman Villains Of All Time
How To Build The Perfect Hi-Fi System For Your Home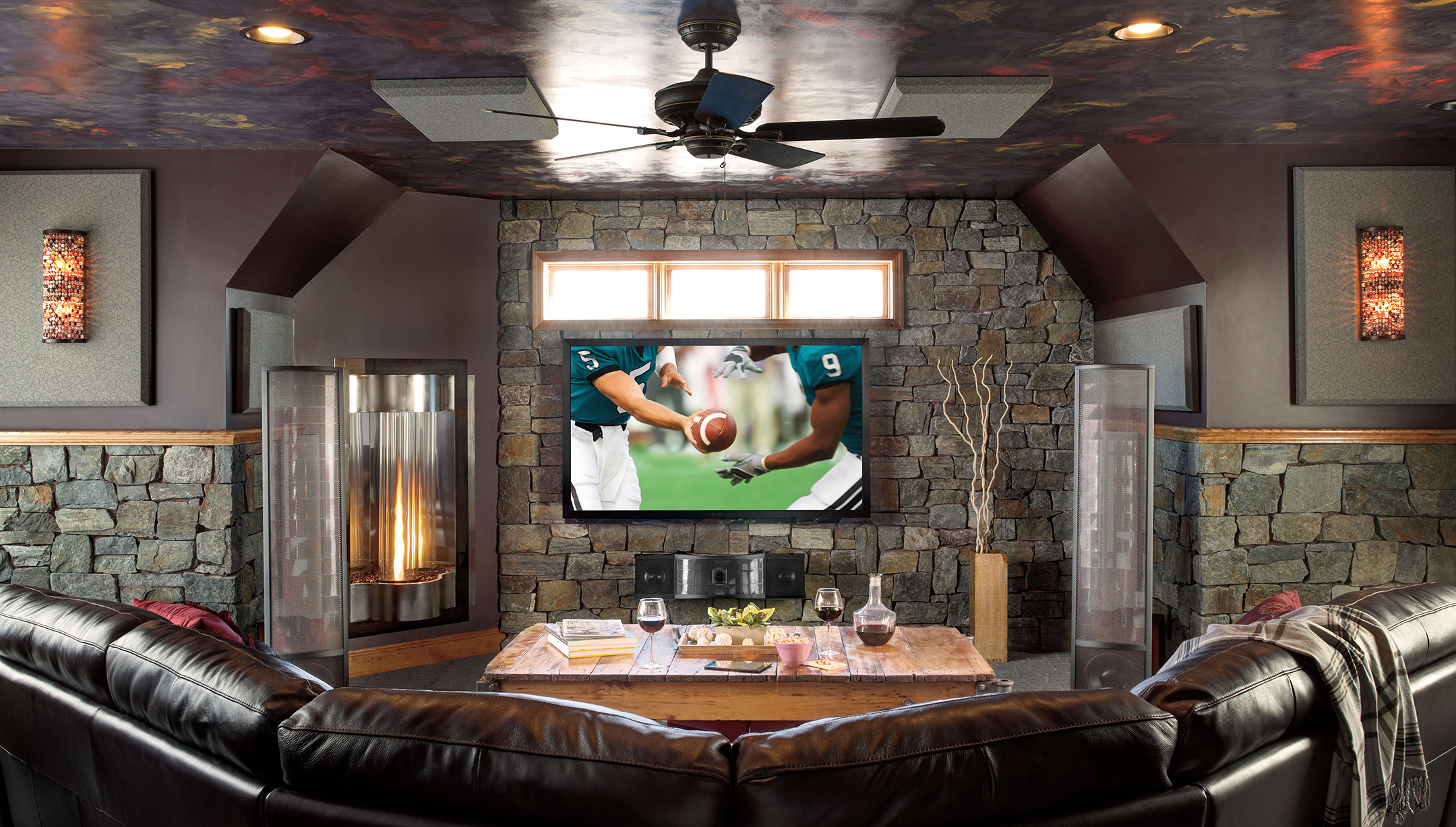 If you consider yourself an audiophile, or you just appreciate the sound of high-quality audio, then you probably want the perfect Hi-Fi system for your home.
It might seem unattainable, whether it's the complexity of the setup or astronomical costs. But it doesn't have to be like that. In fact, building your home's (high-fidelity) Hi-Fi system can be quite straightforward. So, how can you do it?
You'll also like:
6 Coolest 2020 Video Games To Play Now
7 Tips On How To Choose A Bluetooth Speaker
The Sián Roadster is Lamborghini's Ultra-Rare New Supercar
Know The Basics
To create a Hi-Fi system of any budget, you essentially need three things: the source, amplification, and speakers. The source can be anything from a CD player to a turntable, PC, or even your phone's music streaming service.
The amplifier simply takes your source's electrical signal and powers it up until it can drive your speakers. A lot of devices have inbuilt amplifiers—even your phone, believe it or not. However, using a discrete Digital-to-Analog Converter will massively improve your sound quality.
Speakers need no explanation. There is plenty of variety, from wireless to bookshelf speakers.
How Much To Spend
How much should you spend? There's really only one answer to this: spend what you can afford. This could be several thousand dollars on a state-of-the-art setup. However, it can also be several hundred on something that will sound almost as well.
If you're budget-conscious, we recommend starting by looking at what you already have. Most of us already have a source, whether it's a TV, laptop, turntable, or smartphone and you might even have a sick set of speakers that are just waiting to be unleashed to their full potential.
Whatever the case, take note of what you have, then you'll be able to spend more on what you don't.
It's also helpful to make a list of the features that are ideal for you—like Bluetooth or wireless.
If your budget is a bit more mid-tier, we recommend spending it evenly over the components. If your turntable is flawed, for instance, the amplifier will only make those flaws more noticeable.
Plan For Your Home
It makes little sense to get massive speakers if you live in a studio apartment. Likewise, bookshelf speakers won't be anywhere near loud enough if you live in a massive space.
Similarly, you should consider what you'll be using your Hi-Fi system for. For instance, if you want it to also be a home cinema and use your TV as the source, a soundbar might be the best option.
Choosing the right speakers also depends on your home. As long as they are a good quality set and will fill your room with sound, you can focus on maximizing their output.
Based on where you place them, stereo speakers will react differently. We recommend placing them away from corners and keeping them some distance from your walls. This will keep the bass from muddying the other frequencies.
It's always good to measure the dimensions of your room and follow the manufacturer's recommendation for placement. However, you can always experiment by moving the speakers around until they sound just right.
Plan For Hi-Fi System Additions
We recommend setting aside an extra budget for any additions you might need, like speaker stands, AV racks of quality cables. After all, you don't want anything to compromise the quality of your sound.
If you want your Hi-Fi system to double as a home theater and give your home cinematic experience, you might want to consider speakers with Dolby Atmos.
Likewise, if you want wireless speakers, it's a good idea to ensure that they support Hi-Res Audio streaming. This might cost a bit more, but the crisp audio will make them worth it.
Finally, we suggest using a dedicated mains outlet; your system might be more power-hungry than you think. It's also a good idea to keep your mains cable some distance from your signal cables since they can affect performance.
You'll also like:
6 Coolest 2020 Video Games To Play Now
7 Tips On How To Choose A Bluetooth Speaker
The Sián Roadster is Lamborghini's Ultra-Rare New Supercar