7 Best Body Washes For Men 2020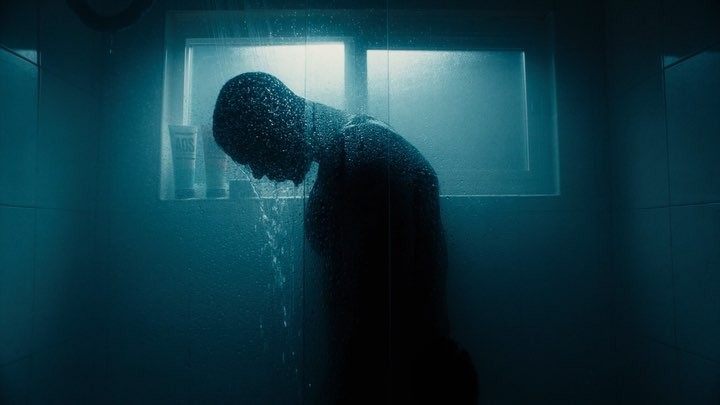 Let's be real when it comes to body washes for men and other shower essentials, we sometimes get the short end of the stick.
For the most part, the products that are the easiest to find are the throwback Old Spice or the Axe shower gels that can be a little too pungent and youthful for the average grown man.
You'll also like:
16 Best Shampoos for Black Men
The 6 Best Ways To Whiten Your Teeth And The Best Products To Use
The Top 3 Best Oils For Your Beard
And even then, they're typically the 3-in-1 products that are supposed to be used for body, hair, and face aka nonsense. 
If you do a little research, you'll find that there are actually some pretty good shower gels and body washes out there that smell good, benefit your skin, and give you multiple options that don't all come in one damn bottle.
Here are 7 of the best body washes for men in 2020.
Based on the Dior Sauvage fragrance, Dior Sauvage Shower Gel is a body wash with a luxurious lather and fresh, woody scent.
Characterized by notes of bergamot, cedar, amber wood, pink pepper, patchouli, and lavender, Sauvage offers a subtly warm and spicy yet potent aroma that sticks to your skin throughout the hustle and bustle of the day.
Art of Sport Hydrating Shower Gel: Compete
Blended with activated charcoal, aloe vera, and tea tree oil, Art of Sport Hydrating Gel: Compete is an intensely refreshing and invigorating cleanser.
The citrus finish makes it a perfect post-gym shower gel that not only washes away the sweat and grime but energizes you enough to make your next move your best move.
Method Men Sea and Surf Body Wash
A good body wash might smell good, but a great body wash will also work wonders for the health of your skin.
Method Men's Sea and Surf Body Wash has a crisp, fresh scent reminiscent of a sunny beach-day adventure and is free of sulfates and parabens, and is formulated with plant-based cleansers that lather richly but rinse clean and clear.
The thing that sets Nécessaire: The Body Wash apart from other body washes is that it's packed with multivitamins that help cleanse and nourish the skin.
The texture in itself is also unique.
It starts out as a thick, concentrated oil and works itself into a foamy, rich lather.
The best part is that the body wash comes in three different variations: one with sandalwood essential oil, one with eucalyptus essential oil, and one is fragrance-free.
Perfumed with YSL L'Homme fragrance for Him, this shower gel is a fresh and smooth derivative of the classic scent.
Aside from being a great high end go-to, this shower gel is blended with various macro and trace elements like zinc and magnesium that help form a protective layer on your skin that helps you combat aging, air pollutants, and other environmental aggressions.
Inspired by Romani culture and clear forest nights, Gypsy Water by Byredo is a no-fuss body wash infused with sandalwood, pine, lemon, juniper, amber, and bergamot to give it a fresh, invigorating scent.
Unlike other upscale washes, the consistency of this wash isn't concentrated or decadent. In fact, it's a silky and down-to-earth shower gel that sticks to the skin easily and washes off with minimal effort, as well.
Sometimes applying lotion after a super hot shower isn't enough to combat ashy, dry skin so to play it safe, try a hydrating and moisturizing body wash like Malin+Goetz's Rum Body Wash. 
It's a rum-scented foaming gel formulated with amino acids, glycerin, and various fruit extracts to hydrate and purify the body. They also have a matching bar soap and body lotion that really seal the deal and get the job done.
You'll also like:
16 Best Shampoos for Black Men
The 6 Best Ways To Whiten Your Teeth And The Best Products To Use
The Top 3 Best Oils For Your Beard
Everything You Should Know About Shaving With A Safety Razor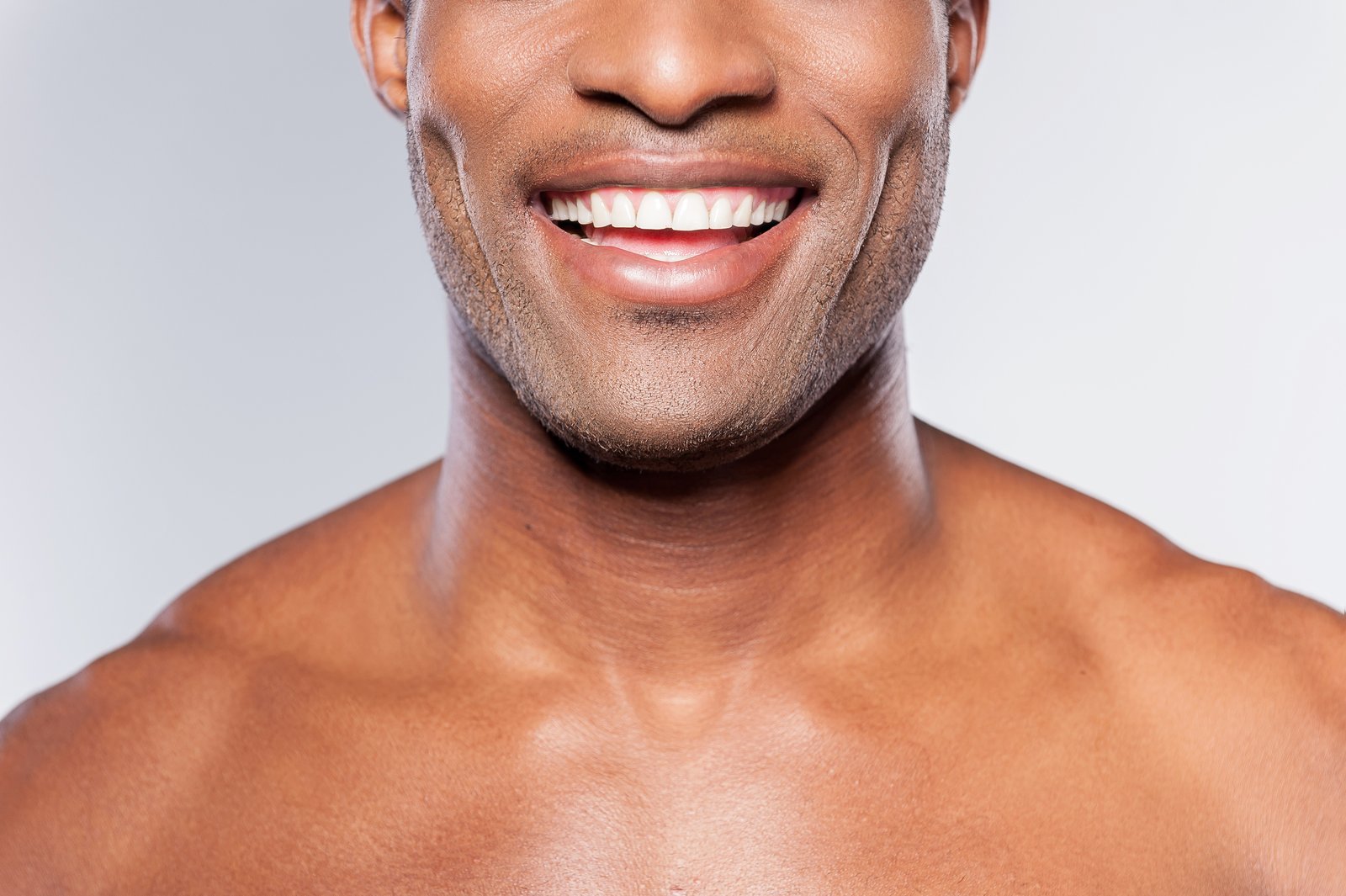 Shaving with a safety razor still remains a staple for most men even though the art of shaving has come a long way especially in modern times.
As a matter of fact, despite the advent of electric razors, old-school safety razors are still in demand.
Some men, in fact, prefer them to modern alternatives. Safety razors mainly remained the same in the century since their inception. However, there's really no need to. They are easy to use, dependable, and familiar.
If you're considering using a safety razor, we have listed all the major things you should know about them. This way, you can tell if they are for you or not.
Use It The Right Way
When you're new to safety razors, start by going slow. Maintain a 30 to 45-degree angle between your skin and the blade; don't hold it perpendicular to your skin.
Try not to go against the grain of your hair. If your hair coils too much, it might be better to avoid using a safety razor entirely—knowing which direction to shave will be tough to discern.
You should also avoid pressing the razor too firmly against your skin. It has a sharp blade, and you might nick yourself or even get an annoying razor burn.
Shaving With A Safety Razor is Affordable
A safety razor is dirt cheap, especially if you compare it to a cartridge razor. On average, the average annual cost of owning the latter is $240.
Meanwhile, the average annual cost of a double edge safety razor is barely $30. That's over $200 in savings, which translates to around 8 pack refills if you have a cartridge razor.
The savings are insane. Provided you know how to use a safety razor, you'll be laughing all the way to the bank; $200 might not seem like a lot, but it adds up.
Technically, You Can Shave Your Head With It
But we don't recommend it. Shaving your chin, for instance, is tricky and needs your full concentration. It has sharp angles and different contours like dimples.
These make it easy to cut yourself if you're not careful. So, this makes a safety razor a tad more challenging to use than a cartridge razor.
Now, imagine that difficulty but for the rest of your head. Technically, shaving your head with a safety razor is possible. But it will be laborious, slow-going, and just not worth the effort.
Handles Acne Easier
Acne is mainly caused by the buildup of dirt and oil in your skin's pores. Living with it is not easy for most guys, so it's always nice to find a way to reduce its occurrence.
If you currently use a cartridge razor, you're not doing yourself any favors. It has up to 5 blades that are moving on your skin. They will start to fill your freshly-shaved face with your body's natural oils. In turn, this will increase your rate of acne flareups.
However, if you use a safety razor, you'll rarely go over your face more than 3 times. Through this, you're minimizing the number of times that your pores are being messed with. Safety razors also carry fewer bacteria than cartridge razors, since their blades don't have any clogging.
Get A Custom Shaving Cream
You can use generic canned shaving cream, but it might not be the best option for you. Instead, we recommend getting your hands on a custom shaving cream.
It will allow you to get the closest and best shave. This way, you'll be able to find the one that best suits your skin. Just try getting a new type of shaving cream whenever your current one ends. You will eventually find one that perfectly fits your taste.
What To Know When Shopping For Leather Boots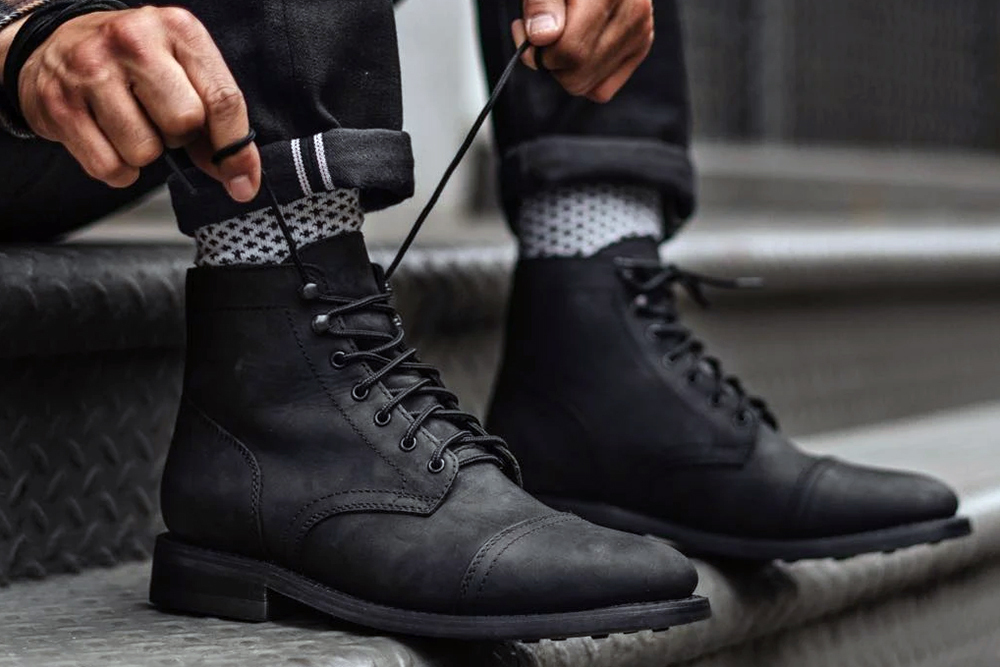 When the average guy searches for a pair of leather boots, he often wants boots that will age beautifully and can survive downpours. However, most of these boots tend to cost hundreds of dollars. And it's not just the price; there are plenty of things to look out for before you can make a purchasing decision.
For this reason, we have compiled a guide on the things you should look out for when shopping for leather boots. Just follow our steps, and you will be able to get the best leather boots for you. Let's begin!
Leathers Are Different
There are actually plenty of differences between leathers. For instance, a boot that simply says "leather" is probably substandard. Instead, be on the lookout for something called "Full Grain Leather". This is the type of leather you want; it ages extremely well, it is handsome, it offers ruggedness, and its quality is superior.
Contrarily, stay away from any boots labeled as "Bonded Leather". Even though it sounds fancy, it's anything but. These boots are made from a blend of shavings, dust, and leather bits. "Genuine" is decent if you're looking for leather suede. However, these boots are not the best, especially on high-stress areas such as toes. Meanwhile, leather branded as "Top Grain" is superior to these other labels, and only "Full Grain Leather" outperforms it.
You'll also like:
5 Colognes Every Modern Man Should Own
3 Ways To Wear A Classic Blue Suit And Win
Supreme & Nike Collaborative Effort, Air More Uptempos Dropped Today!
Can You Resole Them?
Sometimes, you want a pair of boots that will last for decades, and that even your grandkids will be able to wear. If that's your goal, you shouldn't look at anything other than resoleable boots. These boots are typically more expensive than the average pair. However, it's for a good reason: they are typically the highest-quality boots you can buy.
When you're searching for these boots, ensure they are made with either the "Goodyear Welt" or the "Blate Welt". The Goodyear Welt, in particular, is the oldest, most durable, and most labor-intensive way to make a shoe. A strip of rubber or leather is used. It runs along the whole length of the boot's sole, then it's lock-stitched to the upper, insole, and sole.
This makes the boots easier to resole, whether it's by hand or using a machine. The extra layering also offers some water resistance, not to mention additional foot support.
Check The Grip
A significant number of boots that are marketed as being made for the outdoors actually aren't. They have slick soles that have hardly any grip. If you're looking for boots to wear indoors and on social events, these soles might be up your alley: they are dressy, flexible, and soft.
If you want something that you can go hiking in, though, you should get a studded rubber outsole. These soles have a decent grip, and they can easily handle wet surfaces. They also look versatile and sleek from the side. If looking formal isn't an issue for you, feel free to get a Commando sole. These ones are chunky but tough and durable.
Check The Shank
Not many people take not of the shank, but this is one of the most important features in a good pair of leather boots. A shank is basically a strip of hard material that is placed between the layers in the middle of the foot and the sole. It helps to provide arch support, it gives the boot some stability and protects the foot from any puncture damage.
The shank also helps to increase a boot's lifespan. A good, durable shank will slow the boot's disintegration and might even prevent it completely. Shanks are usually made from steel. However, if you plan to travel a lot with them, you might want to consider shanks that are made from the more airport-friendly wood, leather or even fiberglass.
You'll also like:
5 Colognes Every Modern Man Should Own
3 Ways To Wear A Classic Blue Suit And Win
Supreme & Nike Collaborative Effort, Air More Uptempos Dropped Today!
What Black Men Should Do About Thinning Hair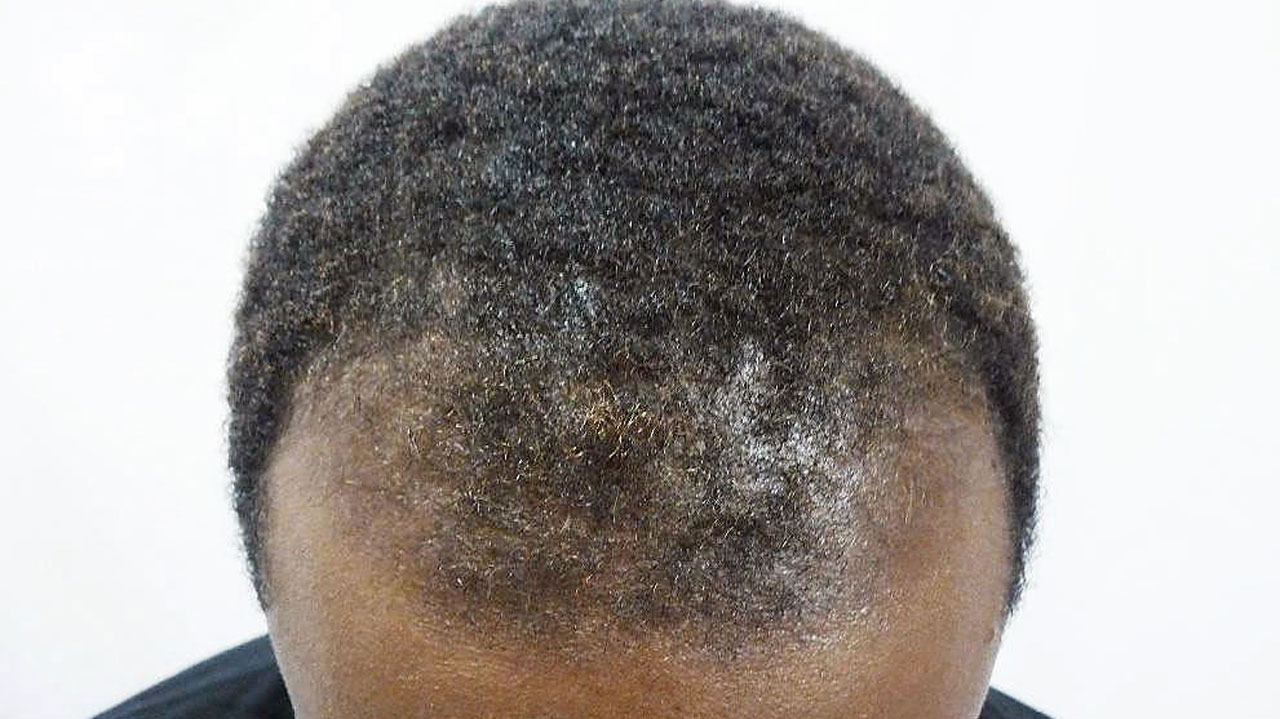 25 percent of men start to notice thinning hair by the time they turn 30. If you're one of them, things might be starting to look bleak right about now. Even though it's a natural process, you are probably wondering how to reverse any patterns of hair loss that you may have started to see.
Thinning hair doesn't have to always cause baldness. However, it still creates thin spots of hair that don't look too good. The good news is that this is a gradual process, so you can take steps. We have listed below some of the best treatment measures you can use for your thinning hair.
You'll also like:
The Top 3 Best Oils For Your Beard
4 Ways To Keep Your Hairline From Receding
4 Best Practices For Black Men Who Bleach Their Hair
Essential Oils
These are basically liquids extracted from particular plants, and they are used for a range of treatments. Lavender oil, in particular, has been used to help people who have pattern baldness. It is usually mixed with other types, like thyme and rosemary.
While some people swear by essential oils, they haven't been proven to work for everyone. So, our recommendation is to start by testing a minute amount on your arm, then wait for a day. If you get an allergic reaction—like a rash, hives, or redness—you should avoid this treatment.
Try this:
Multivitamins
Everyone knows vitamins are good for you. But are they stop-thinning-hair kind of good? They just might be. If you're malnourished, or you have an eating disorder, this could be preventing new hairs from forming.
To know if you have this problem, just visit your nearest health provider. Should they discover that you are low in various nutrients—like zinc, folic acid and iron—they might suggest a daily multivitamin.
However, if you're already getting your daily fix of nutrients, it's better if you don't take multivitamins. They only help when there's a deficiency. If you're A-OK, they might actually be harmful to you.
Home Laser Therapy
Dermatologists, along with other skin experts, might suggest laser therapy. As the name implies, this is where they recommend laser-using machines to help thicken and regrow your hair. This usually takes several months for you to notice the changes, so patience is key.
When you consider the cost, patience is really key. You're essentially buying a machine for hundreds of dollars, if not more. What's more, it might not even work for you. Before making such an expensive purchase, we suggest visiting your healthcare provider first.
Minoxidil
You probably know Minoxidil better by its brand name, Rogaine. This is one of the few hair loss treatments that have received approval straight from the FDA. To make things better, it's also available over the counter, in both foam and liquid form.
To use it, just apply it to your scalp twice each day. Then be patient. It often takes up to 16 weeks to see the effects. It's also crucial that you use it consistently; otherwise, you might not even see any change.
Try:
If you visit your health provider, they might recommend Finasteride. This is a prescription hair loss medication exclusive to men. Unlike minoxidil, which you apply topically, finasteride is consumed as a daily pill. It is also effective, but only if you take it consistently.
Side effects are rare, but you might experience depression or sexual dysfunction. If that happens to you, consult your health provider as soon as you can.
Omega-3 and Omega-6
Omega-3 and omega-6 are often referred to as essential fatty acids. This is because the human body cannot produce them. Omega-6 is useful in keeping your skin healthy, which might help your scalp. Meanwhile, omega-3 aids your body in fighting inflammation, which might cause plenty of conditions—like thinning hair.
You can get omega-3 from eating fish, while omega-6 comes from plant-based oils. If you can't consume these foods frequently, you might want to try out supplements for the same.
Try:
As always please consult with a physician before purchasing or trying any medication or supplement for thinning hair. 
You'll also like:
The Top 3 Best Oils For Your Beard
4 Ways To Keep Your Hairline From Receding
4 Best Practices For Black Men Who Bleach Their Hair
Are you over 30 and experiencing thinning hair? Comment below.