7 Best Body Washes For Men 2020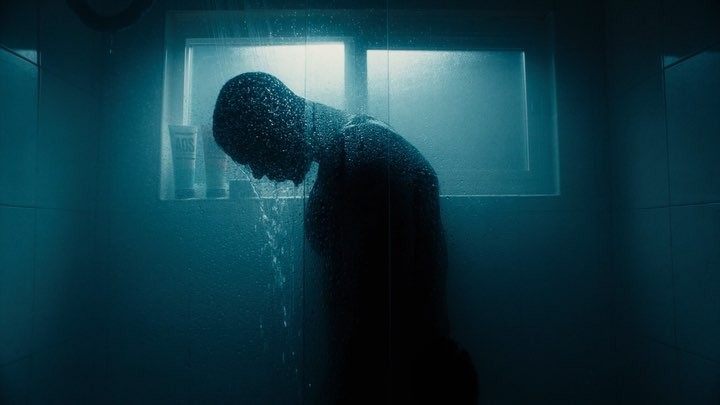 Let's be real when it comes to body washes for men and other shower essentials, we sometimes get the short end of the stick.
For the most part, the products that are the easiest to find are the throwback Old Spice or the Axe shower gels that can be a little too pungent and youthful for the average grown man.
You'll also like:
16 Best Shampoos for Black Men
The 6 Best Ways To Whiten Your Teeth And The Best Products To Use
The Top 3 Best Oils For Your Beard
And even then, they're typically the 3-in-1 products that are supposed to be used for body, hair, and face aka nonsense. 
If you do a little research, you'll find that there are actually some pretty good shower gels and body washes out there that smell good, benefit your skin, and give you multiple options that don't all come in one damn bottle.
Here are 7 of the best body washes for men in 2020.
Based on the Dior Sauvage fragrance, Dior Sauvage Shower Gel is a body wash with a luxurious lather and fresh, woody scent.
Characterized by notes of bergamot, cedar, amber wood, pink pepper, patchouli, and lavender, Sauvage offers a subtly warm and spicy yet potent aroma that sticks to your skin throughout the hustle and bustle of the day.
Art of Sport Hydrating Shower Gel: Compete
Blended with activated charcoal, aloe vera, and tea tree oil, Art of Sport Hydrating Gel: Compete is an intensely refreshing and invigorating cleanser.
The citrus finish makes it a perfect post-gym shower gel that not only washes away the sweat and grime but energizes you enough to make your next move your best move.
Method Men Sea and Surf Body Wash
A good body wash might smell good, but a great body wash will also work wonders for the health of your skin.
Method Men's Sea and Surf Body Wash has a crisp, fresh scent reminiscent of a sunny beach-day adventure and is free of sulfates and parabens, and is formulated with plant-based cleansers that lather richly but rinse clean and clear.
The thing that sets Nécessaire: The Body Wash apart from other body washes is that it's packed with multivitamins that help cleanse and nourish the skin.
The texture in itself is also unique.
It starts out as a thick, concentrated oil and works itself into a foamy, rich lather.
The best part is that the body wash comes in three different variations: one with sandalwood essential oil, one with eucalyptus essential oil, and one is fragrance-free.
Perfumed with YSL L'Homme fragrance for Him, this shower gel is a fresh and smooth derivative of the classic scent.
Aside from being a great high end go-to, this shower gel is blended with various macro and trace elements like zinc and magnesium that help form a protective layer on your skin that helps you combat aging, air pollutants, and other environmental aggressions.
Inspired by Romani culture and clear forest nights, Gypsy Water by Byredo is a no-fuss body wash infused with sandalwood, pine, lemon, juniper, amber, and bergamot to give it a fresh, invigorating scent.
Unlike other upscale washes, the consistency of this wash isn't concentrated or decadent. In fact, it's a silky and down-to-earth shower gel that sticks to the skin easily and washes off with minimal effort, as well.
Sometimes applying lotion after a super hot shower isn't enough to combat ashy, dry skin so to play it safe, try a hydrating and moisturizing body wash like Malin+Goetz's Rum Body Wash. 
It's a rum-scented foaming gel formulated with amino acids, glycerin, and various fruit extracts to hydrate and purify the body. They also have a matching bar soap and body lotion that really seal the deal and get the job done.
You'll also like:
16 Best Shampoos for Black Men
The 6 Best Ways To Whiten Your Teeth And The Best Products To Use
The Top 3 Best Oils For Your Beard
Bow Wow Debuts New Slicked Back Hairstyle – "My momma said I look like Billie D Williams,"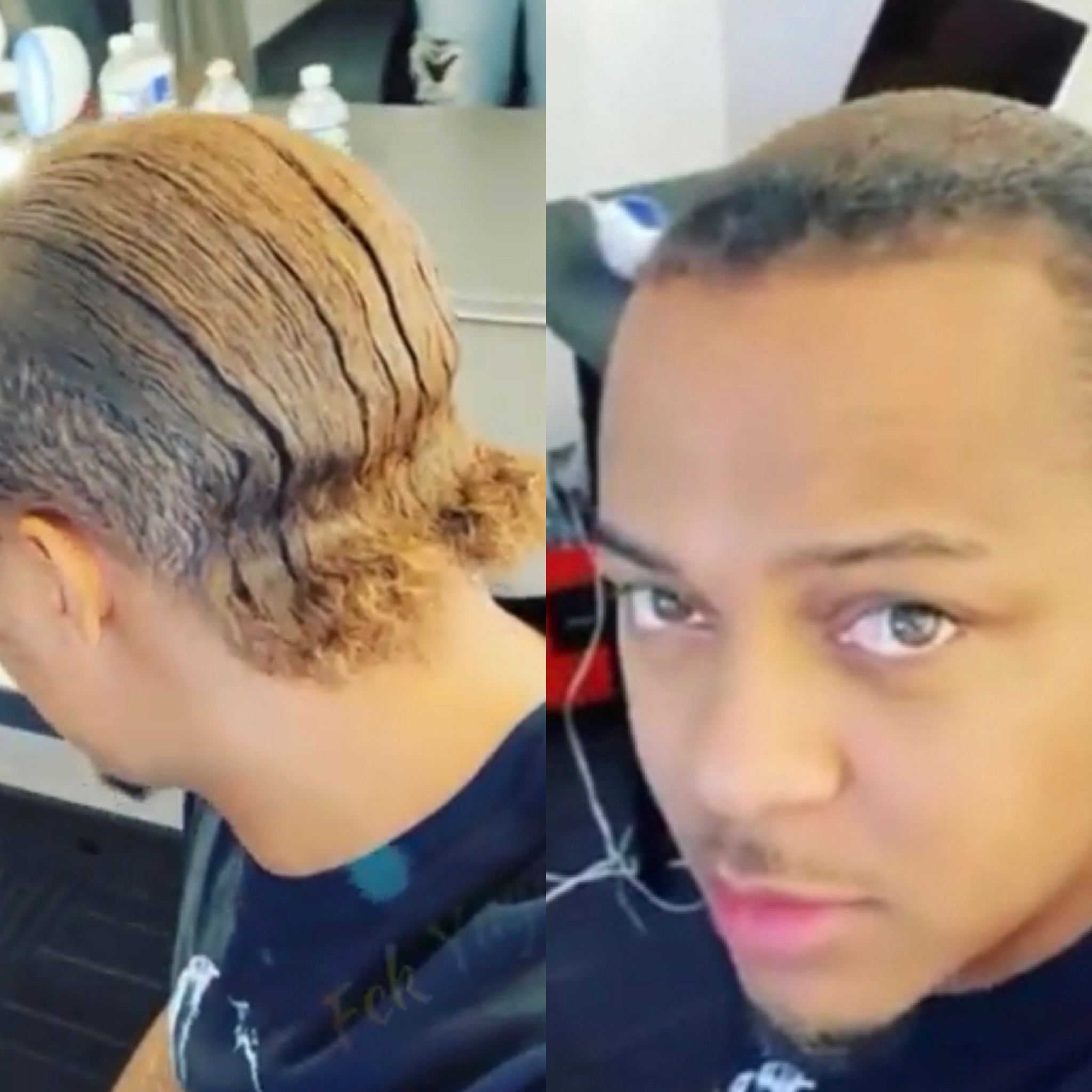 Bow Wow found himself trending again and it's not because of his iconic Verzuz with Soulja Boy. This time it is because of his hair.
According to Yahoo:
On Friday, the 34-year-old rapper and actor took to Instagram to share his latest look with the world: a super, straight, gelled down, slicked-back 'do that had Bow looking like he came straight from 1960.
In an Instagram post, he shared that his mother thinks he looks like Billy D Williams.
"My momma said I look like Billie D Williams," the Growing Up Hip Hop star jokingly wrote as the caption to the IG video where he gave us a full, 360 look at the new hairstyle. He and his mom, Teresa Caldwell, also shared a laugh in the IG video as Bow Wow asked fans what they thought of the new style. "What yall think? Should I start rocking this?" Bow Wow asked in the short IG video, adding, "and don't lie to me because it's me. Like, y'all can say no. Y'all can go crazy in the comments."
And in true Internet fashion, people did go crazy, especially on Twitter.
Here are some of our faves.
"Bow Wow out here looking like Skully from Snowfall," one Twitter user joked.
Bow Wow out here looking like Skully from Snowfall pic.twitter.com/afwq8911sz

— 🦁. (@Lionlifep) August 20, 2021
and
Bow Wow look like Big Red from The Five Heartbeats "What are my office hours?!"🤣 iykyk pic.twitter.com/Vcpu5f1wxc

— zelle🥀 (@ThaGlamurai) August 20, 2021
and
Someone said Bow Wow has "Holiday Heart"Hair pic.twitter.com/pZNYo6yOS6

— Jonathan Joestar (@Jon_Gregg_) August 21, 2021
Bow Wow has been promoting a few hair accessories including his new The King Twist brush in collaboration with Red by Kiss.
The Best Ways to Maintain Stubble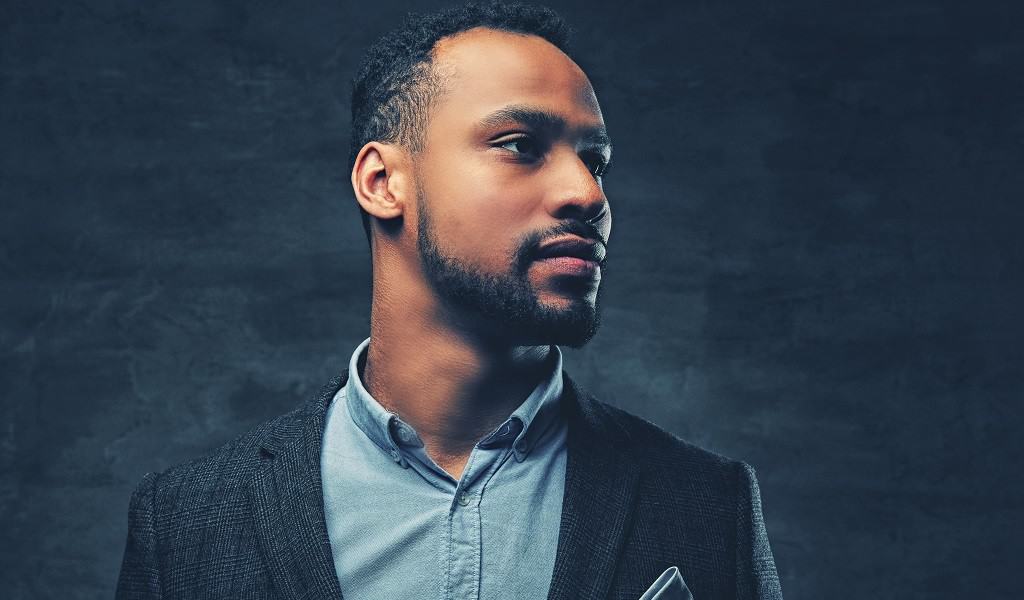 Stubble is one of the trickiest facial hairs to get right. Too long or too short, and it's a mess. However, get it right and you will have a rugged good look. Stubble isn't only for that rough, manly look though.
It can also soothe you if your skin is prone to irritation from shaving too often.
Maintaining the perfect stubble is almost an art form. But don't fret! Below are some of the tips that will help you get and maintain that fresh look.
Choose an Ideal Trimmer
Trimmers are varied: they come in many price points, sizes, and styles. So, even if it takes a few tries, it's vital to get one that best suits you.
Whatever you decide on, though, it should be durable. If you have sensitive skin, you might want to opt for a safe trimmer that has contouring head tracks for additional stabilization and comfort in hard-to-reach parts.
If your beard takes a while to grow, you might consider a budget option with various trim lengths and attachments.
Find Your Perfect Length
Any beard shaver or trimmer you buy should have various blade guards to let you maintain several lengths of stubble. If this is your first attempt at getting stubble, a good option is to let your beard grow out then trim it down until it reaches a length that you're comfortable with.
Doing this is simple. Just start by testing out the longest blade guard. If the stubble is too big, size one down. Repeat the process until you're satisfied.
Exfoliate
No matter how good you want your stubble to look, it needs a proper foundation. It's just as important to take care of the skin beneath your stubble. You need a top-notch cleanser to balance your skin's moisture and give your face a great base for that stubble.
As the stubble grows, it's also important to have a proper beard conditioning and shampooing routine. This will keep the beard healthy and strong as it grows while keeping it safe from excess oils and dirt.
Look Sharp
Facial hair often tends to grow beyond where it's supposed to. When this happens, shave those patches to keep your stubble-looking uniform. The neckbeard, for instance, might significantly hamper your look.
Trim around an inch above your Adam's apple. You should also trim your cheeks if your beard wanders a little too high up.
Use Beard Oil
Beard oil is one of the most essential tools for your facial hair. Always use a few drops of it, since it will keep your face feeling great and your stubble soft. Just get the right beard oil for your skin type, and you're all set!
Everything You Should Know About Shaving With A Safety Razor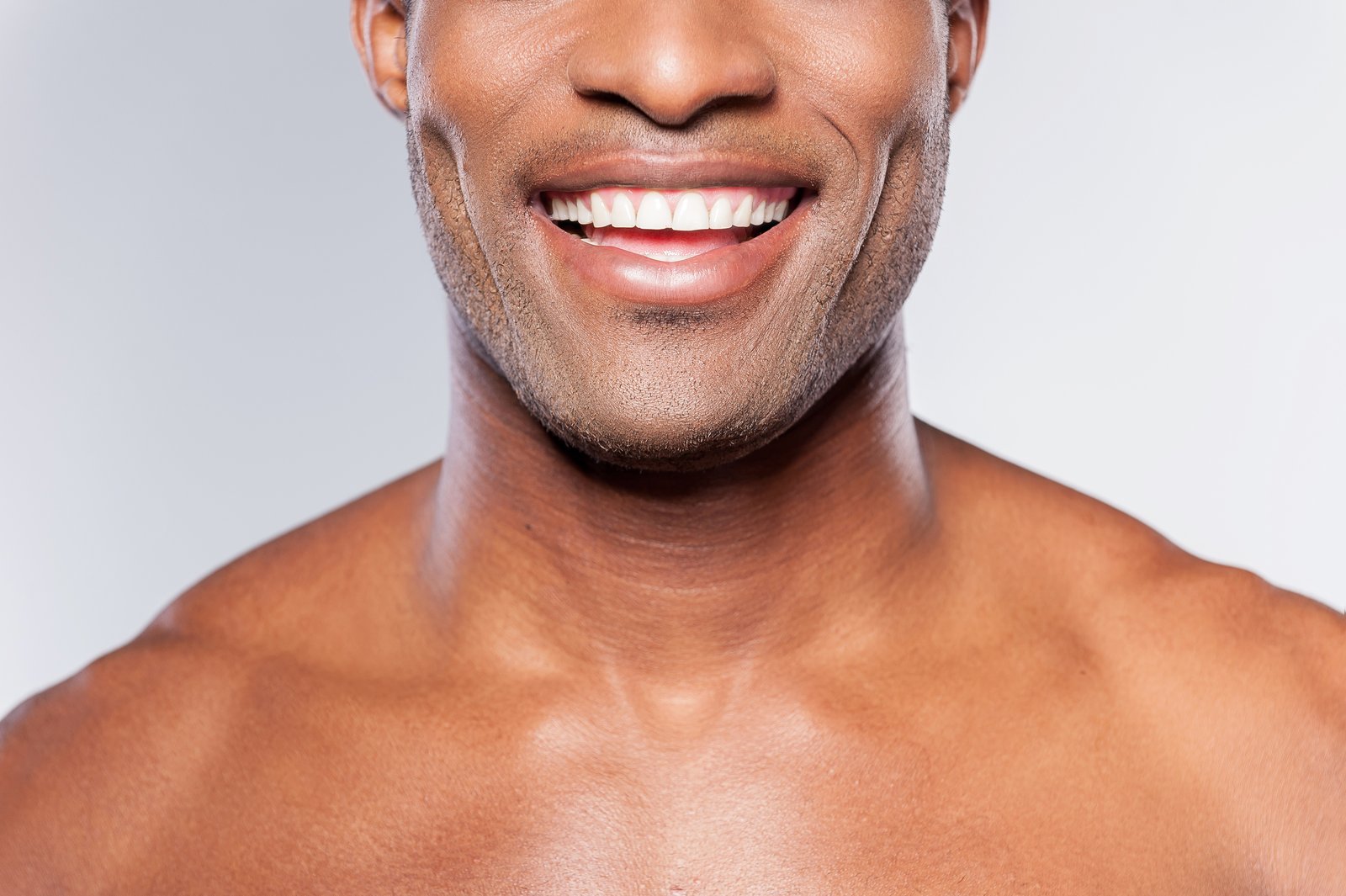 Shaving with a safety razor still remains a staple for most men even though the art of shaving has come a long way especially in modern times.
As a matter of fact, despite the advent of electric razors, old-school safety razors are still in demand.
Some men, in fact, prefer them to modern alternatives. Safety razors mainly remained the same in the century since their inception. However, there's really no need to. They are easy to use, dependable, and familiar.
If you're considering using a safety razor, we have listed all the major things you should know about them. This way, you can tell if they are for you or not.
Use It The Right Way
When you're new to safety razors, start by going slow. Maintain a 30 to 45-degree angle between your skin and the blade; don't hold it perpendicular to your skin.
Try not to go against the grain of your hair. If your hair coils too much, it might be better to avoid using a safety razor entirely—knowing which direction to shave will be tough to discern.
You should also avoid pressing the razor too firmly against your skin. It has a sharp blade, and you might nick yourself or even get an annoying razor burn.
Shaving With A Safety Razor is Affordable
A safety razor is dirt cheap, especially if you compare it to a cartridge razor. On average, the average annual cost of owning the latter is $240.
Meanwhile, the average annual cost of a double edge safety razor is barely $30. That's over $200 in savings, which translates to around 8 pack refills if you have a cartridge razor.
The savings are insane. Provided you know how to use a safety razor, you'll be laughing all the way to the bank; $200 might not seem like a lot, but it adds up.
Technically, You Can Shave Your Head With It
But we don't recommend it. Shaving your chin, for instance, is tricky and needs your full concentration. It has sharp angles and different contours like dimples.
These make it easy to cut yourself if you're not careful. So, this makes a safety razor a tad more challenging to use than a cartridge razor.
Now, imagine that difficulty but for the rest of your head. Technically, shaving your head with a safety razor is possible. But it will be laborious, slow-going, and just not worth the effort.
Handles Acne Easier
Acne is mainly caused by the buildup of dirt and oil in your skin's pores. Living with it is not easy for most guys, so it's always nice to find a way to reduce its occurrence.
If you currently use a cartridge razor, you're not doing yourself any favors. It has up to 5 blades that are moving on your skin. They will start to fill your freshly-shaved face with your body's natural oils. In turn, this will increase your rate of acne flareups.
However, if you use a safety razor, you'll rarely go over your face more than 3 times. Through this, you're minimizing the number of times that your pores are being messed with. Safety razors also carry fewer bacteria than cartridge razors, since their blades don't have any clogging.
Get A Custom Shaving Cream
You can use generic canned shaving cream, but it might not be the best option for you. Instead, we recommend getting your hands on a custom shaving cream.
It will allow you to get the closest and best shave. This way, you'll be able to find the one that best suits your skin. Just try getting a new type of shaving cream whenever your current one ends. You will eventually find one that perfectly fits your taste.