What To Know When Shopping For Leather Boots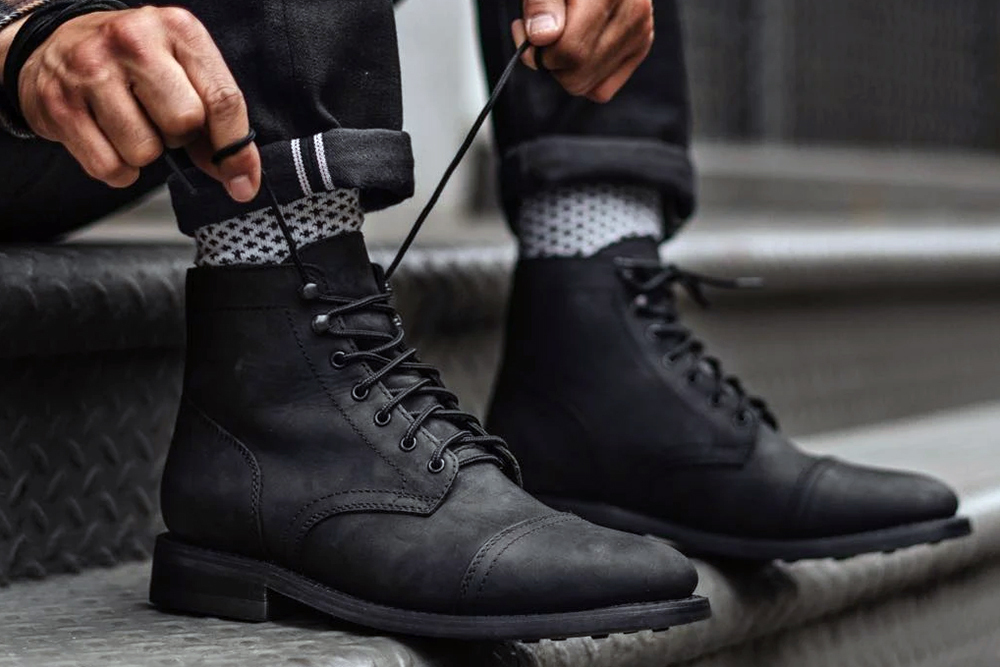 When the average guy searches for a pair of leather boots, he often wants boots that will age beautifully and can survive downpours. However, most of these boots tend to cost hundreds of dollars. And it's not just the price; there are plenty of things to look out for before you can make a purchasing decision.
For this reason, we have compiled a guide on the things you should look out for when shopping for leather boots. Just follow our steps, and you will be able to get the best leather boots for you. Let's begin!
Leathers Are Different
There are actually plenty of differences between leathers. For instance, a boot that simply says "leather" is probably substandard. Instead, be on the lookout for something called "Full Grain Leather". This is the type of leather you want; it ages extremely well, it is handsome, it offers ruggedness, and its quality is superior.
Contrarily, stay away from any boots labeled as "Bonded Leather". Even though it sounds fancy, it's anything but. These boots are made from a blend of shavings, dust, and leather bits. "Genuine" is decent if you're looking for leather suede. However, these boots are not the best, especially on high-stress areas such as toes. Meanwhile, leather branded as "Top Grain" is superior to these other labels, and only "Full Grain Leather" outperforms it.
You'll also like:
5 Colognes Every Modern Man Should Own
3 Ways To Wear A Classic Blue Suit And Win
Supreme & Nike Collaborative Effort, Air More Uptempos Dropped Today!
Can You Resole Them?
Sometimes, you want a pair of boots that will last for decades, and that even your grandkids will be able to wear. If that's your goal, you shouldn't look at anything other than resoleable boots. These boots are typically more expensive than the average pair. However, it's for a good reason: they are typically the highest-quality boots you can buy.
When you're searching for these boots, ensure they are made with either the "Goodyear Welt" or the "Blate Welt". The Goodyear Welt, in particular, is the oldest, most durable, and most labor-intensive way to make a shoe. A strip of rubber or leather is used. It runs along the whole length of the boot's sole, then it's lock-stitched to the upper, insole, and sole.
This makes the boots easier to resole, whether it's by hand or using a machine. The extra layering also offers some water resistance, not to mention additional foot support.
Check The Grip
A significant number of boots that are marketed as being made for the outdoors actually aren't. They have slick soles that have hardly any grip. If you're looking for boots to wear indoors and on social events, these soles might be up your alley: they are dressy, flexible, and soft.
If you want something that you can go hiking in, though, you should get a studded rubber outsole. These soles have a decent grip, and they can easily handle wet surfaces. They also look versatile and sleek from the side. If looking formal isn't an issue for you, feel free to get a Commando sole. These ones are chunky but tough and durable.
Check The Shank
Not many people take not of the shank, but this is one of the most important features in a good pair of leather boots. A shank is basically a strip of hard material that is placed between the layers in the middle of the foot and the sole. It helps to provide arch support, it gives the boot some stability and protects the foot from any puncture damage.
The shank also helps to increase a boot's lifespan. A good, durable shank will slow the boot's disintegration and might even prevent it completely. Shanks are usually made from steel. However, if you plan to travel a lot with them, you might want to consider shanks that are made from the more airport-friendly wood, leather or even fiberglass.
You'll also like:
5 Colognes Every Modern Man Should Own
3 Ways To Wear A Classic Blue Suit And Win
Supreme & Nike Collaborative Effort, Air More Uptempos Dropped Today!
These Are the Coolest And Badass Black Men Beard Styles Ever!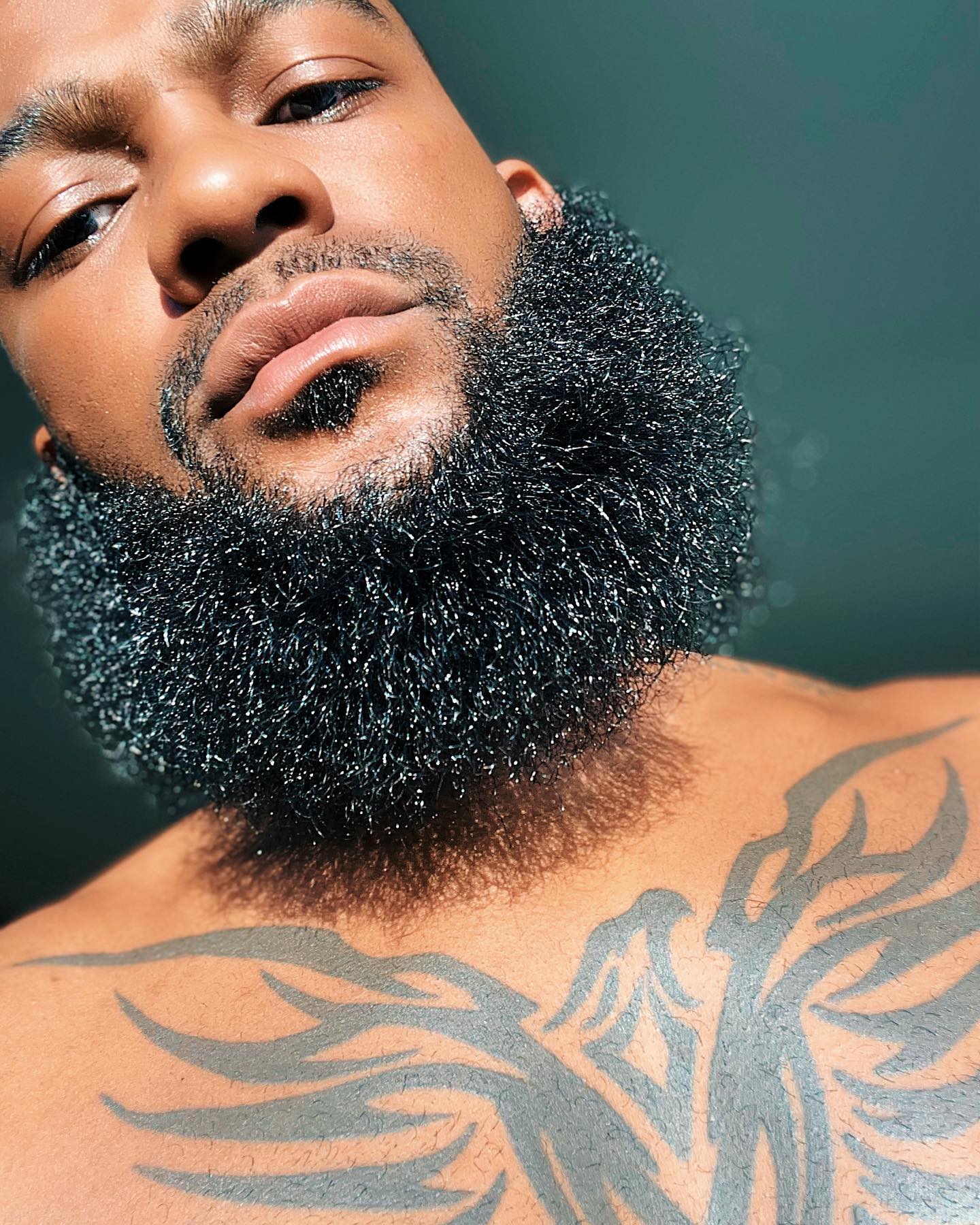 Beards are back! They have for a while now – and let's just say, these new-age beard styles look drop-dead cool and sexy asf, obvi.
Now, if you're not sure which beard style goes with your personality, fashion sense, and facial features, below are some of the most popular, 21st and even 19th Century (if you're into the scruffy, medieval-style) Black men's beard styles to help you make up your mind.
Let's get started.
The Full Beard
Drumrolls, please….
To kick off, our Black men beard styles list is the classic, sophisticated, simple-to-execute, full beard. As one of the oldest beard styles for black men, this look perfectly fits modern men of all colors, caste, or creeds.
It features a fully covered face starting from the sides and paired with thin and well-trimmed mustaches. If you're going for the business-y, mature, classic man look, this style is for you.
The Short Beard
If you're trying to beat the heat while maintaining a cool summer look, a short beard will suit you perfectly. For most Black men, this style presents a seamless way to try something new while maintaining that relaxed, rugged-y, masculine feel.
Also, those who can effortlessly grow a uniform beard style look exquisite with a short beard looks if it's patchy, a goatee, or accompanied by a mustache.
And since your facial features will be defined, it's vital to hit up your barber to discuss which parts will be longer and shorter. You don't want to DIY it and look like you were in a scuffle with your trimmers.
The Chin Beard
Not up for something too defined or complicated? Try the chin beard. Famously rocked by celebs like Michael Ealy and Jamie Foxx, this style combines a thick goatee with a shorter, barely shaved mustache to give you a laidback look.
And to maintain its authenticity, one just needs to shave off the sideburns and any stubble on your cheek. Doing so helps keep the focus on the beard and center of your face. It's the perfect Black men's beard style for people with diamond or triangle face shapes.
The Chin Curtain
This easy-to-execute but classic Black men's beard style helps frame your entire jaw, starting from your sideburns, to give you that 'I mean business' look. It's a fantastic choice if you're also trying to portray an image of a strong jawline.
The Circle Beard
A circle beard is a thin mustache connected to a mini goatee, forming a circle. It's the perfect pick for anyone going for the clean, neat, and business-y look.
The Stubble
Chilling between the clean-shaven and short beard, stubbles are one of the most practical yet stylishly rugged beard styles ever! Depending on your hair growth, a classic stubble takes anywhere from seven days to a couple of weeks to grow.
The Goatee
This is one of the most enduringly popular beard styles for Black men everywhere. That's because it's one of the easiest and quickest beard styles to grow, plus it suits every face shape.
In particular, though, individuals with a round shape will appreciate it more since it seamlessly defines the chin and draws attention to the center of your face. It also suits those whose beard grows patchy, as you can shave most facial hair off.
What's more…
The goatee gives off a chic and tasteful vibe, so you can rock it with your tuxedo or a T-shirt and jeans.
The Edgy Soul Patch
This is another Black men's favorite beard style. It's cool, classic, and erudite and adds that extra oomph to your whole ensemble, especially if rocked without a mustache. Plus, it's one of those looks women go gaga about, so… why not try it?
The Sculpted Beard
There's nothing like a perfectly carved beard to show that you take your grooming seriously. It's not only a red carpet-worthy look, but it shows off your impeccable razor skills. It is obviously high maintenance (you need to shave off your cheek and neck area), so be ready for daily trimmings.
The Anchor Beard
Don't underestimate how powerful this beard style is. It highlights your macho features and adds a touch of tremendous exquisiteness.
The look features a defined goatee paired with a mustache to create the shape of an anchor, which is where it gets its name. It's also known as the Johnny Depp or the Tony Stark (the Marvel character played by Robert Downey Jr.)
Maintaining the look is relatively simple –you just have to trim each section to keep the anchor shape intact regularly.
The Classic Five O'Clock
The five o'clock or the five o'clock shadow is another classic Black men's beard look. It gets its name from the attenuated growth of hair that appears in the afternoon since shaving in the morning.
In reality, this look takes time and mad skills to achieve. If you're clean-shaven, you'll require two to three days to grow your beard to the desired length, then use an electric shaver to trim it down.
And as effortless as it looks, this classic style requires you to cleanly shave the cheek and neck area daily. Ensure the line is graduated rather than sharp to keep that effortless, laid-back going.
The Biker Beard
Yes, the biker beard, characterized by a long, thick beard, this style just gives off that ultra-masculine vibe. It's dramatic and involves shaping your mane, so it's extra long at the chin while keeping the sides straight.
Also, growing a biker beard takes time, so regular trims are a must, and so is using some beard-loving products like serums and oils. For Black men, avoiding lanolin-infused products is best since they tend to clog the pores. Instead, go for serums and oil loaded with argan, coconut, jojoba, and tea tree oils to keep your beard looking all healthy and sexy.
The Bushy Beard
If you love taking a stroll on the wild side, the bushy beard style is for you. It's one of those bold looks that can be easily adapted to suit any man. Since it hides the lower part of your face, a thicker beard can be trimmed to balance your facial features or reveal a stronger jawline.
You can also go the Donald Glover way and leave it looking long, scraggly, and manly!
The Man A Bald Man Beard
If you struggle with alopecia and other balding issues, this style is for you. It's bold, stylish, and makes for a sexy, striking contrast to the bare head.
It's a fan favorite among Black men, and many people even shave off their hair to rock it! So, if you zhuzh up your style or just have a fresh start, this should be your go-to.
Mutton Chops
Want to rock a vintage beard style? Try one of the best, most classic beard styles – the mutton chop. Of course, this isn't for the faint of heart, but when done well, it is a stare grabber.
To rock it, shave your chin and mustache, allowing the hair to grow densely from your sideburns to the cheek and down to your jaws. You can also give it a contemporary vibe by wearing a square beard, which looks stylish, defined, and bold.
The Garibaldi
Named after the 19th Century Italian General Giuseppe Garibaldi, this is a bold beard style. It is characterized by six to eight inches of bushy hair with a rounded shape.
With time, this look has been modernized, and today, many Black men, like NBA star James Harden, rock it in a ducktail fashion – which involves shaping the bottom into a slightly pointy shape.
Bow Wow Debuts New Slicked Back Hairstyle – "My momma said I look like Billie D Williams,"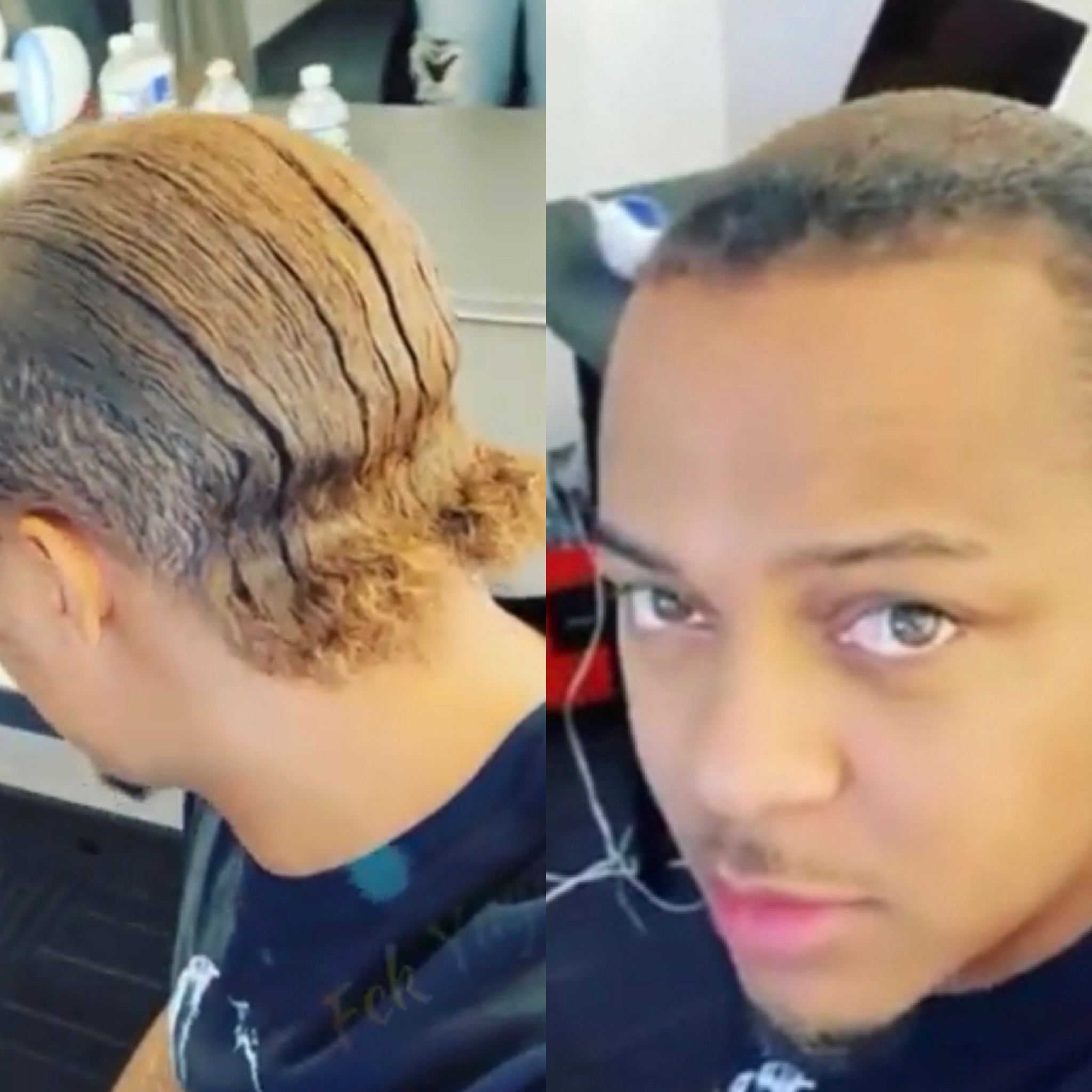 Bow Wow found himself trending again and it's not because of his iconic Verzuz with Soulja Boy. This time it is because of his hair.
According to Yahoo:
On Friday, the 34-year-old rapper and actor took to Instagram to share his latest look with the world: a super, straight, gelled down, slicked-back 'do that had Bow looking like he came straight from 1960.
In an Instagram post, he shared that his mother thinks he looks like Billy D Williams.
"My momma said I look like Billie D Williams," the Growing Up Hip Hop star jokingly wrote as the caption to the IG video where he gave us a full, 360 look at the new hairstyle. He and his mom, Teresa Caldwell, also shared a laugh in the IG video as Bow Wow asked fans what they thought of the new style. "What yall think? Should I start rocking this?" Bow Wow asked in the short IG video, adding, "and don't lie to me because it's me. Like, y'all can say no. Y'all can go crazy in the comments."
And in true Internet fashion, people did go crazy, especially on Twitter.
Here are some of our faves.
"Bow Wow out here looking like Skully from Snowfall," one Twitter user joked.
Bow Wow out here looking like Skully from Snowfall pic.twitter.com/afwq8911sz

— 🦁. (@Lionlifep) August 20, 2021
and
Bow Wow look like Big Red from The Five Heartbeats "What are my office hours?!"🤣 iykyk pic.twitter.com/Vcpu5f1wxc

— zelle🥀 (@ThaGlamurai) August 20, 2021
and
Someone said Bow Wow has "Holiday Heart"Hair pic.twitter.com/pZNYo6yOS6

— Jonathan Joestar (@Jon_Gregg_) August 21, 2021
Bow Wow has been promoting a few hair accessories including his new The King Twist brush in collaboration with Red by Kiss.
The Best Ways to Maintain Stubble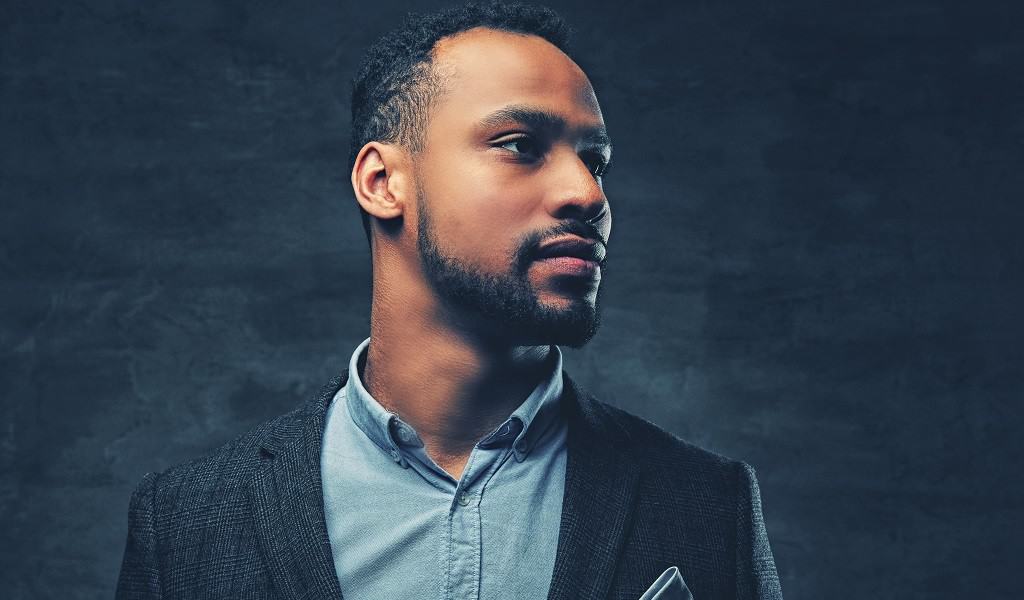 Stubble is one of the trickiest facial hairs to get right. Too long or too short, and it's a mess. However, get it right and you will have a rugged good look. Stubble isn't only for that rough, manly look though.
It can also soothe you if your skin is prone to irritation from shaving too often.
Maintaining the perfect stubble is almost an art form. But don't fret! Below are some of the tips that will help you get and maintain that fresh look.
Choose an Ideal Trimmer
Trimmers are varied: they come in many price points, sizes, and styles. So, even if it takes a few tries, it's vital to get one that best suits you.
Whatever you decide on, though, it should be durable. If you have sensitive skin, you might want to opt for a safe trimmer that has contouring head tracks for additional stabilization and comfort in hard-to-reach parts.
If your beard takes a while to grow, you might consider a budget option with various trim lengths and attachments.
Find Your Perfect Length
Any beard shaver or trimmer you buy should have various blade guards to let you maintain several lengths of stubble. If this is your first attempt at getting stubble, a good option is to let your beard grow out then trim it down until it reaches a length that you're comfortable with.
Doing this is simple. Just start by testing out the longest blade guard. If the stubble is too big, size one down. Repeat the process until you're satisfied.
Exfoliate
No matter how good you want your stubble to look, it needs a proper foundation. It's just as important to take care of the skin beneath your stubble. You need a top-notch cleanser to balance your skin's moisture and give your face a great base for that stubble.
As the stubble grows, it's also important to have a proper beard conditioning and shampooing routine. This will keep the beard healthy and strong as it grows while keeping it safe from excess oils and dirt.
Look Sharp
Facial hair often tends to grow beyond where it's supposed to. When this happens, shave those patches to keep your stubble-looking uniform. The neckbeard, for instance, might significantly hamper your look.
Trim around an inch above your Adam's apple. You should also trim your cheeks if your beard wanders a little too high up.
Use Beard Oil
Beard oil is one of the most essential tools for your facial hair. Always use a few drops of it, since it will keep your face feeling great and your stubble soft. Just get the right beard oil for your skin type, and you're all set!