5 Apps Every Man Should Have On His Phone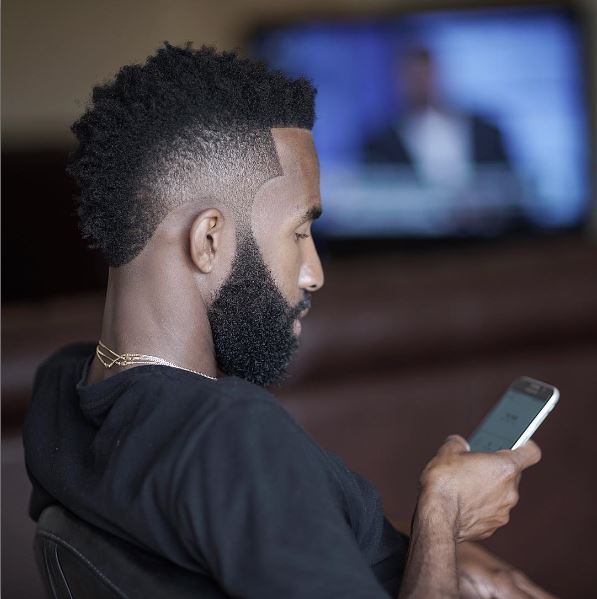 With the multitude of different apps available for both IOS and Android devices, it's next to impossible to keep track of even a fraction of them. So how do you find the most useful ones and ones that are actually perfect for today's busy guy with a packed calendar?
Well, you could try searching through App Stores for hours to find something that might be of slight use to you, but we wouldn't really recommend that approach. Your time is far too valuable for that. Fortunately, we've done the hard work for you and sifted through hundreds of apps to find 5 apps that every man should have on his phone. Read on for our picks.
Distiller
If you're not much of a drinker you may want to skip this one, but if you like the occasional indulgence then the Distiller app is a must have. This app provides detailed and expert reviews of some of the most popular alcoholic drinks around including; whiskies, rums, brandies, and Tequilas.
It's nicely organized in an easily scrollable list and each item provides you with a quick rating. If you find an item that catches your attention you can simply tap on it in the list to read a more detailed description. This is a great app if you're planning a get together with the guys.
Weber's Grill
There aren't too many men that don't love the tastes and smells of a backyard BBQ, but that doesn't mean that we're all expert cooks. If you're looking for a little back up the experts at Weber have you covered.
The Weber Grill app will give you step-by-step instructions on how to cook more than 250 different recipes – if you're looking for something to impress your guests you'll find it in this app. It doesn't just provide you with recipes, it will also provide you with great tips to get the most out of your grill. This one is a must have if you're serious about grilling.
Sworkit
Once men get into their mid to late thirties they start to realize that they have to take their workouts seriously if they want to maintain a fit and lean frame. There are tons of apps that focus on fitness and workouts, but that doesn't mean they're all equal.
One of the best options if you're looking for a personal trainer in your pocket is the Sworkit app. You can enter your workout goals and the app will provide you with great workout ideas. It even has videos that show you how to do different exercises.
SAS Survival Guide
If you're the active outdoors type you may enjoy a good hike or a camping trip in the backwoods. It's an exhilarating and reinvigorating experience as long as you're properly prepared.
An app that should be on the phone of anyone that spends a lot of time in the great outdoors is the SAS Survival Guide. This app was actually created by a former member of a British Special Forces team and they know what they're talking about when it comes to outdoor survival.
Evernote
For the busy guy on the go it's important to keep track of appointments, make easily trackable meeting notes, and keep a log of their daily activities. In a crowded app category, there's one app that rises above everything else when it comes to staying organized and that's Evernote.
It keeps you organized and you can quickly search for any information you need at a glance with its built-in search capabilities. If there's one app you should have it's Evernote.
Lead photo credit – @birdiebird86
6 Essential Gadgets You Need For Your Home Office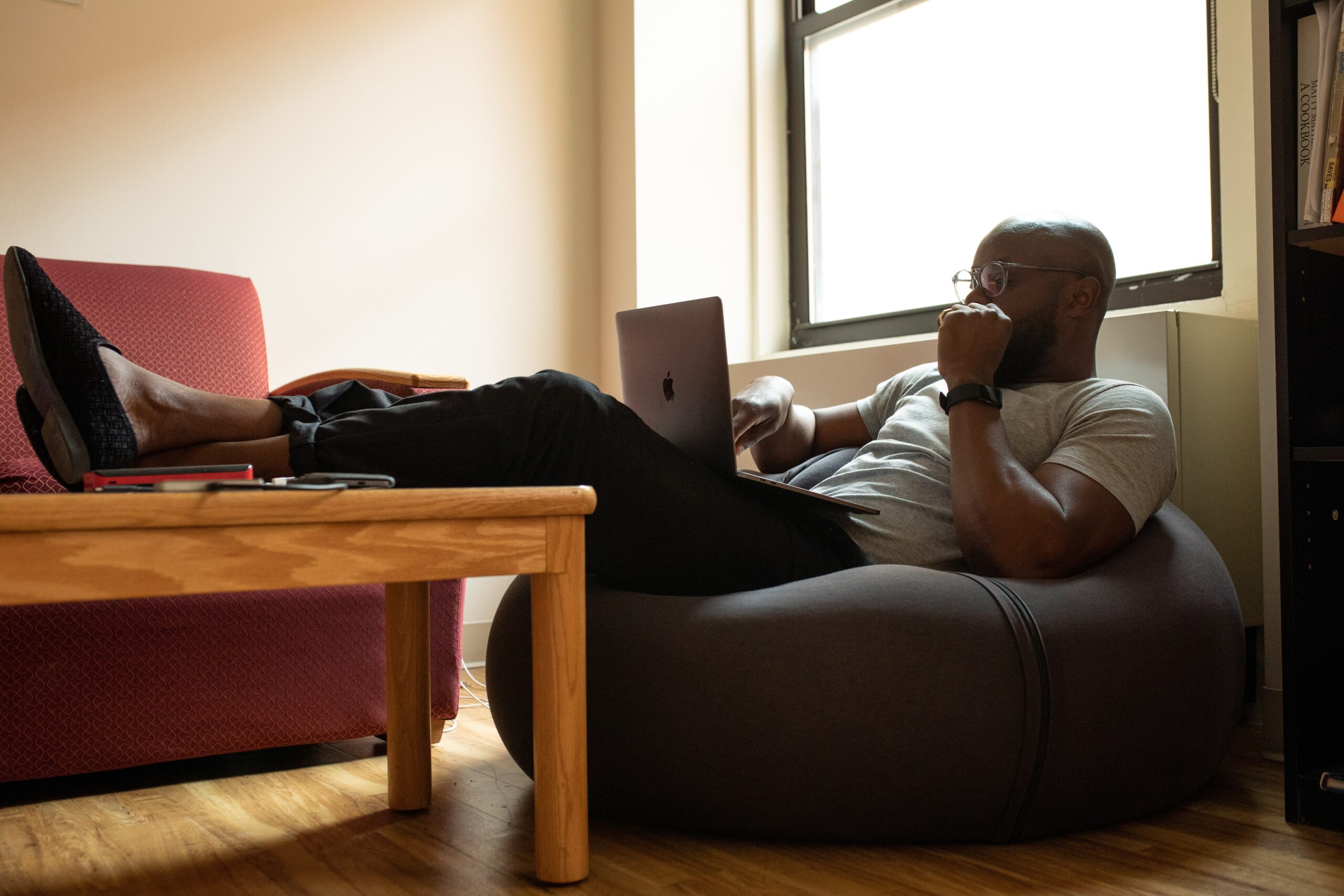 For some, working from home in a home office is the only way to work. But for a lot of professionals, this is something that takes time to adjust to.
As we get used to working from home, it's crucial that we rearrange our working space to reflect the office. Whether they are functional or stylish, these essential gadgets are what you need to help stay focused on your daily tasks.
Standing Desk
The hub of your home office is always your desk. It houses most of your essential equipment, after all. But a regular sitting desk might not be the best option, particularly in the long term. We recommend a standing desk; or a stand up adjustable desk, if your budget can allow.
There are tons of benefits that come from standing desks. You can lower your chances of gaining weight, reduce back pain that often comes from sitting too long, reduce your risk of getting diseases caused by inactivity, and even lower your blood sugar levels.
Ergonomic Chair
If you have to sit to get work done—some guys just don't like the idea of standing desks—then any regular office chair won't be of much help to you. Instead, opt for an ergonomic chair.
This chair is designed to keep you comfortable and help you remain seated in the proper position for long periods.
It typically has lumbar support, is height adjustable, can swivel, and is shaped in a way that mirrors your body's natural seating position. By providing additional comfort and support, ergonomic chairs are essential to help you maintain a full workday without tiring your back.
Coffee Mug Warmer
After that first sip of coffee, we usually get down to work, and it often takes a while before we go for another sip. When we remember that we have a mug of coffee right in front of us, it usually is already cool. Hardly anyone enjoys a lukewarm cup of coffee.
That's where the Coffee Mug Warmer comes in. This is a handy device that you can place your mug on. It will keep your coffee hot—or any other liquid in your mug, really. That way, you won't have to leave your desk to go reheat your cup.
It's extremely easy to get distracted while working from home. There are just too many things that can grab our attention, whether it's a noisy neighbor, the TV playing in the living room, or something else.
To help maintain focus for as long as possible, noise-canceling headphones are essential. We can use them to play our favorite music or simply to eliminate all background noise. Either way, they help us to get into the zone and lose ourselves in work for long periods.
There is no shortage of decent headphones out there, though we recommend checking out the reviews for each one to know what's the best fit for you.
Power Strip
Since your home office needs more devices than you might initially think. And most of these devices need a power outlet. So, it's important to be prepared by getting a surge protected power strip.
This is an important device for any additional gadget or gear you might get for your home office.
Ideally, look for one with surge protection. Some of your gadgets are not cheap, and you don't want something like a power surge turning them into useless chunks of metal.
If possible, also opt for a power strip with USB ports for your phone and other small devices.
Laptop Stand

Not many guys have desktop computers at home. But a lot of us do have laptops for work. When you're working from home, it can be easy to hunch over your laptop; even if you're working at a desk.
This will cause your neck and shoulders to ache, and the longer you do this, the more you turn poor posture into a long-term problem.
One easy solution is a laptop stand. It positions the laptop so that the screen is close to your eye level. It also helps to keep your laptop ventilated, which is a major plus if your work makes the laptop's hardware do the heavy lifting.
5 Best Mirrorless Cameras You Can Buy Today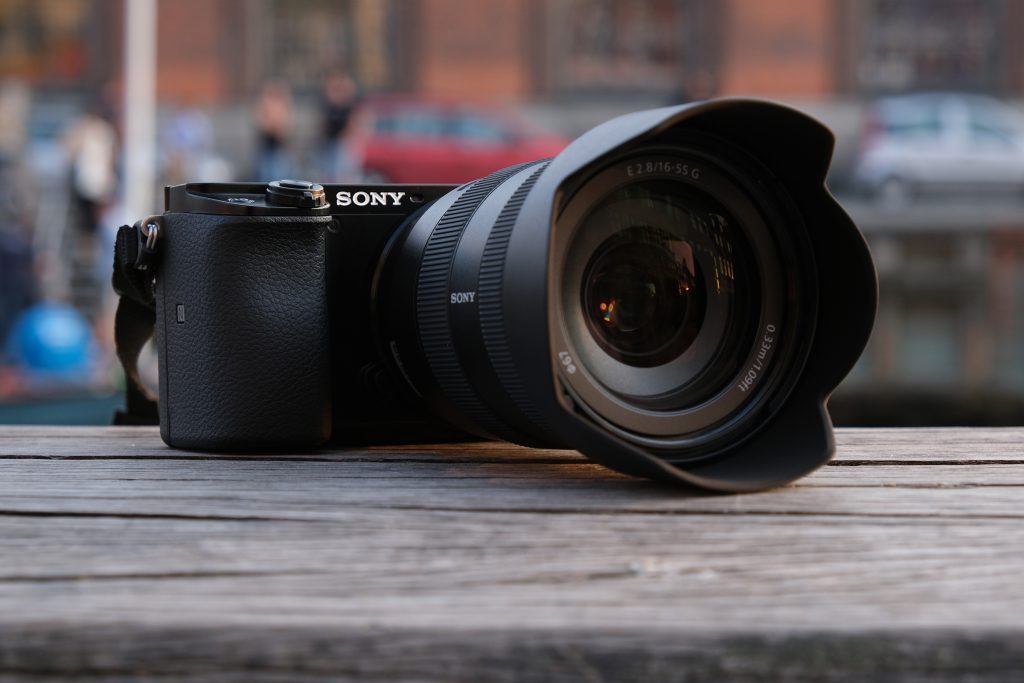 Mirrorless cameras have come a long way since their inception. Right now, they can easily rival similar-priced DSLR cameras when it comes to features, versatility and image quality.
They are also superior when it comes to technologically innovative features. It wouldn't be an exaggeration to say that mirrorless cameras might become enthusiasts' preference in the coming years.
Of course, we're still some way from that. But for now, let's take a look at the best mirrorless cameras you can buy today.
Sony A6100
Not everyone is a pro who needs the latest and costliest camera. Some people are just starting out and for them, the less complicated, the better.
The Sony A6100 is the best mirrorless camera for beginners right now. It has the same APS-C sensor used in Sony's more expensive cameras. It also borrows the autofocus of the more expensive flagship A6600.
This results in a quick and reliable continuous tracking ability for video as well as stills. Image quality is excellent, the battery life is decent, and the camera's tilting screen is touch-sensitive.
The camera does have a few flaws compared to the flagship models, but it's an excellent all-rounder for beginners.
Canon EOS RP
The EOS RP is Canon's smallest and cheapest full-frame camera. It's also a significant improvement over its predecessor, the EOS R.
While the EOS RP is not as abundant in features, it is lighter and smaller, with a much more alluring price. In fact, this is the cheapest full-frame camera which is still a current model.
The camera comes with a 26.2-megapixel full-frame sensor, 4K video, a fully-articulating rear screen, a 4,779-point Dual Pixel CMOS autofocus, and more. And if you already have EF lenses, you can simply use them through a lens mount adapter.
Panasonic Lumix GH5
In terms of capturing video, few cameras are as good as the Panasonic Lumix GH5. This is a hybrid mirrorless camera that captures photos and videos with equally good quality and attention.
Most other cameras, whether mirrorless or DSLR, have short video recording limits.
However, the Lumix GH5 has no limits; it will keep recording until either the battery dies or the memory card fills up. It is also the first camera to record in 4K at 60 frames per second.
Other features include a clean HDMI output, 10-bit 4:2:2 recording and the option of a log gamma profile. It also captures impeccable still images, with 4K and 6K photo modes, 5-axis image stabilization and more.
Nikon Z6
Some people might consider the Nikon Z6 inferior to the more expensive Z7. However, the Z6 matches it when it comes to build quality—it has a magnesium alloy body—versatility and in-body stabilization.
The Z6 also has full-frame 4K video, 12 fps continuous shooting frame rate, a wider ISO range, and a 24.5MP sensor.
The Z6 has a great grip that makes handling convenient instead of a chore. It also has an FTZ adapter that lets you use whichever F-mount lens you prefer while maintaining the auto-exposure and autofocus levels.
Fujifilm X-T30
Just being a flagship doesn't necessarily make a camera the best. The Fujifilm X-T30 is a testament to this.
Costing a mere $900 as opposed to thousands of dollars, it's an excellent device that is certain to entice photographers of all levels.
It uses the APS-C format instead of full-frame, but that's not a hindrance. The camera shares some features with the Fujifilm X-T3 like the 26.1MP APS-C sensor as well as a processing engine.
It also has a phase-detect AF system that spans almost the whole frame. The X-T30 is also compact and small, which makes it convenient to carry around and use. Explore more mirrorless cameras here.
7 Tips On How To Choose A Bluetooth Speaker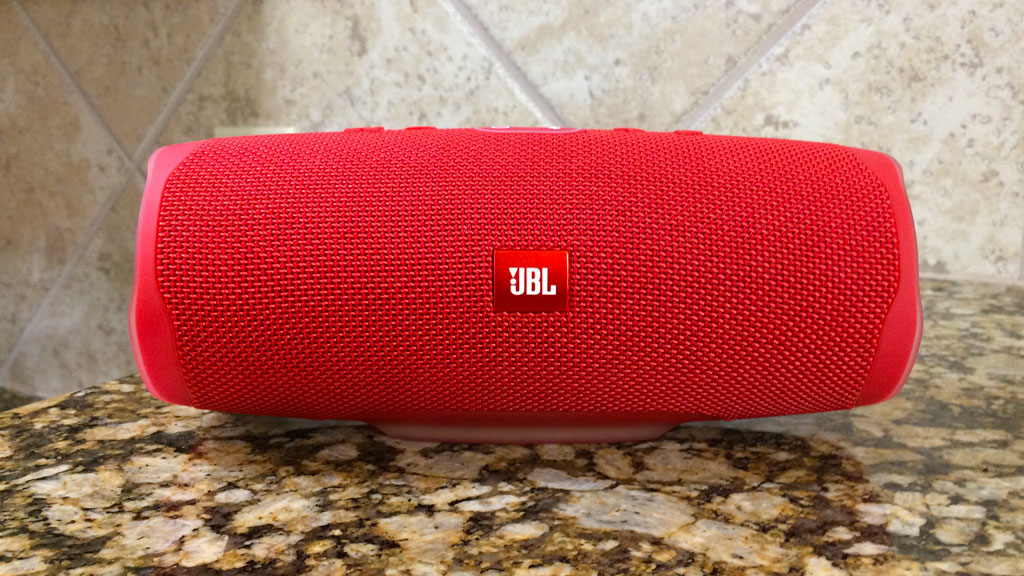 Choosing the right Bluetooth speaker can be an art, seeing as there are so many to choose from on the current market. It's important to know what it is that you want before going into the market looking.
Are you looking for something you can carry easily? Or perhaps something that looks stylish? Or perhaps you are the rugged type who likes your speakers weather-resistant for an outdoor adventure.
Well, no matter your personal preference, here are a few helpful tips to help you on your way to finding the right speakers for you.
1. Sound quality
Let's start here, this is a big one for me. What is the point of playing your favorite songs from crappy speakers? Some speakers sound better than others and this is often as a result of much better frequency response.
Or, it could be that your BT speaker only has 1 speaker, giving it a MONO sound. These days it seems most companies are releasing single speakers. To be fair, you can have a decent quality sound from a single speaker but it is something to consider when choosing a Bluetooth speaker.
2.  Compatibility with other devices
Take some time and get to know your own gadgets before you run out and purchase your Bluetooth speakers. Will you be able to play as seamlessly and effortlessly as you would want? What is the compatibility relationship between your already existing gadgets and the new addition to the family you are thinking of buying?
3. Get the latest technology
If you want the latest in technology, then go for (Bluetooth 4.0 or 5.0), otherwise, if modern tech is not an issue for you, then you can opt for the lower versions. But what getting a higher mainstream does for you is that it significantly reduces the resistance to interference while improving the ability to receive signals.
4. Size and weight
The weight of the speakers should be taken into consideration. While many of the Bluetooth speakers on the market are relatively light, and under one kilo, there are some that exceed even the two-kilogram mark. So if you want to be able to take your speakers outdoors, take into consideration the weight factor too.
5. Know your Bluetooth Speaker chip type – nerds only
This will require you to do a bit of reading on Google. But just who made your microchip is an important question that a lot of people don't make time to ask. It's important to know whether your microchip was made by a CSR company or an OVC company.
CSR (Cambridge Silicon Radio) is the company that makes the chip that allows Bluetooth. In general, CSR companies have dominated the market and have the most sales by volume.
6. Battery life
Most smart speakers connected to Wi-Fi typically last about 10 hours, while a standard Bluetooth speaker should last at least 20 hours. JBL estimates the Charge 4's battery life to be about 20 hours, but your results will vary with your volume levels and your mix of wired and wireless usage.
Also, buy the recommended lithium polymer battery, otherwise, you run the risk of unsuitable batteries exploding inside your speakers.
The speakers come with a set of batteries that enable them to work without needing to be connected to the mains. The kind of batteries you have will affect how long you can play your music, so for optimal playtime, stick to the suggested batteries.
7. Bluetooth range
This one is vital – the transmission distance of your Bluetooth speaker. What's the point of buying speakers that you won't be able to use anywhere in your room?
Keep in mind the following when looking: the average transmission distance of Power-Class 2 is 10m and that for the advanced Power-Class 1 is 100m.
A little bit of knowledge goes a long way to making sure that you get what you are looking for. Don't settle for less just because you didn't do a bit of research before buying. We hope these tips help you on your journey to finding the perfect Bluetooth speakers for you.