Raekwon's New Album "The Wild" Shows You Can Still Be Authentic And Run The Game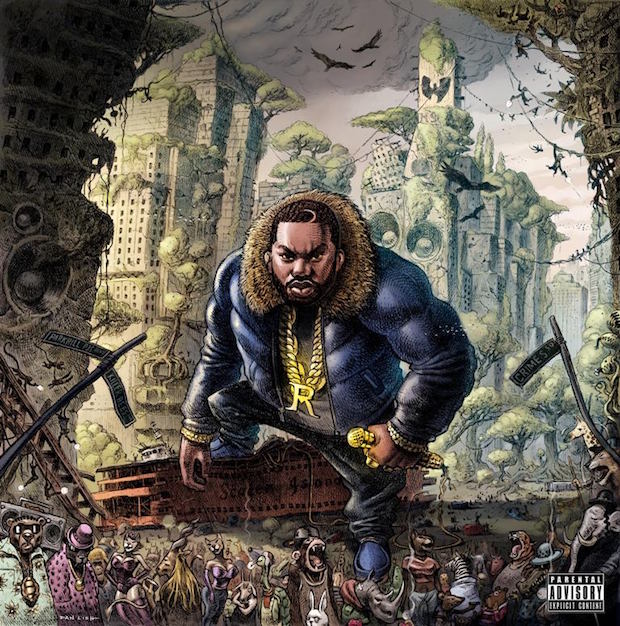 Honestly, I took a little break from buying rap albums until De La Soul dropped the Anonymous Nobody, Tribes 'We Got It From Here' and most recently Raekwon's 'The Wild'.
What I like about each one of these albums and Raekwon's in particular, is that Raekwon is on the same page as his fan base.
Meaning, the Chef's growth, experience and progression on the mic and selecting dope beats as an artist matches where I am in terms of what I like to hear in authentic Hip Hop if that makes sense.
All too often, in my opinion, I hear seasoned rappers making watered down records that sound like they are trying to please everyone or the market but many times it'll fall short and the listener is sitting there shaking their heads at the missed opportunity of connecting with their all time fans.
Raekwon's 'The Wild' does not fall into this category; the album is lit from the start with 'This It What It Comes Too' and not to mention the remix with Ghostface.
For me, it is refreshing to hear albums like this because it lets me know that Hip Hop isn't just a machine that cranks out artist that have no connection to what that original Wallabee wearing, gold chain music sounds like.
Now don't get me wrong, I'm not hating on the evolution of Hip Hop, I will still purchase a single here and there but I have to admit, I still love to hear a dope album, and Raekwon delivers on this with songs like "Marvin" featuring Cee-Lo Green and "Can't You See," "Visiting Hour," and "The Reign" I was even feeling "My Corner" featuring Lil Wayne.
I hope some of these other emcees that have albums coming out later this year take heed to "The Wild" and not be afraid to just go in the studio and create an album that they themselves would be proud of.
Don't worry about pleasing the world, you have millions of fans and it is impossible to make everyone happy.
Just make the album that you want to make even if it doesn't sound like what's in heavy rotation on the radio. Different is good and Hip Hop needs you too!
Track listing:
1. "The Wild Intro"
2. "This Is What It Comes Too"
3. "Nothing"
4. "Skit (Bang Head Right)"
5. "Marvin" (featuring CeeLo Green)
6. "Can't You See"
7. "My Corner" (featuring Lil Wayne)
8. "Skit (Fuck You Up Card)"
9. "M&N" (featuring P.U.R.E)
10. "Visiting Hour" (featuring Andra Day)
11. "Skit (Bang Fall Down)"
12. "The Reign"
13. "Crown of Thorns"
14. "Purple Brick Road" (featuring G-Eazy)
15. "You Hear Me"
16. "Bang Outro"
Raekwon – This Is What It Comes Too (Official Video):

What album have you purchased lately?

Kanye West Has Moved Into The Mercedes Benz Stadium To Finish His Album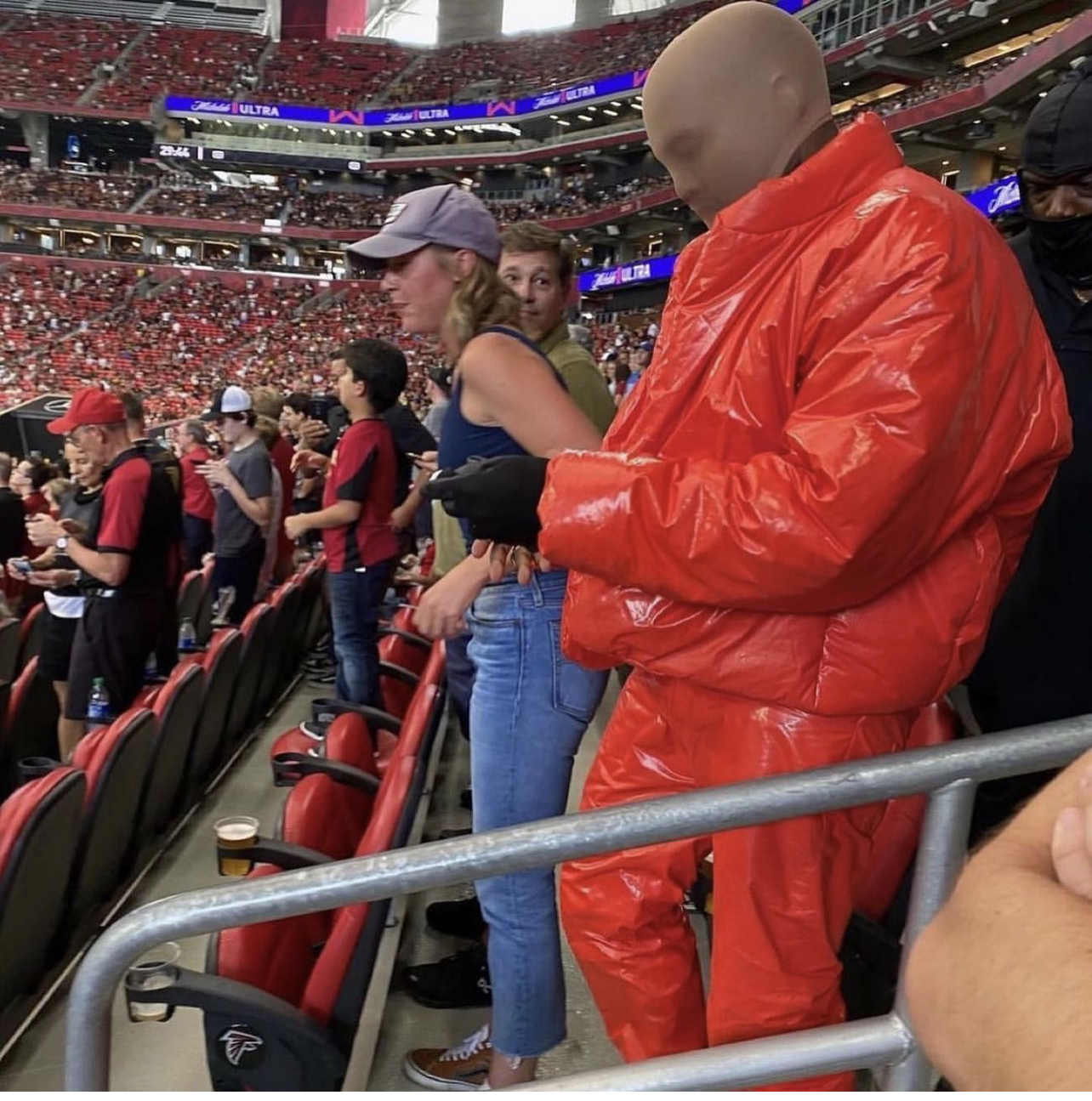 Kanye West recently had one of the biggest listening parties for his new album "Donda" on record at the Mercedes-Benz Stadium in Atlanta. The event was so successful he had an entire day dedicated to him.
TMZ reports that Kanye has actually moved into the stadium to finish the album which is now pushed for release in early August.
Sources with direct knowledge tell TMZ … Mr. West will miss his weekend performance at Rolling Loud in Miami because he has literally moved into Atlanta's Mercedes-Benz Stadium.
MBS was the location of Kanye's massive album party Thursday — where scores of people came together to jam out to his new offering, "DONDA," and watch Ye perform.
We're told Ye is STILL IN THE BUIDLING … and Kanye and team have created a studio space, living quarters and even have a chef to prepare his meals inside MBS.
Kanye was spotted at the Atlanta United soccer game Saturday wearing the exact same outfit he wore at the Donda event … and had fans wondering — what are you doing here, bro??? Well, we have the answer — to put it simply, the guy is still working.
So apparently Kanye West is still walking around Mercedes-Benz Stadium in his #DONDA release party fit. 💀😂 pic.twitter.com/JTwCpKXKzr

— 𝐕𝐢𝐜. (@victoriamcbryde) July 24, 2021
The scenario is a little strange but Kanye was so inspired by the crowd at the listening party he wanted to stay where the energy was created.

Whatever works for him, he is an artist and we cannot question the process. The album is set for release on August 6th.
Nas: King's Disease Album Review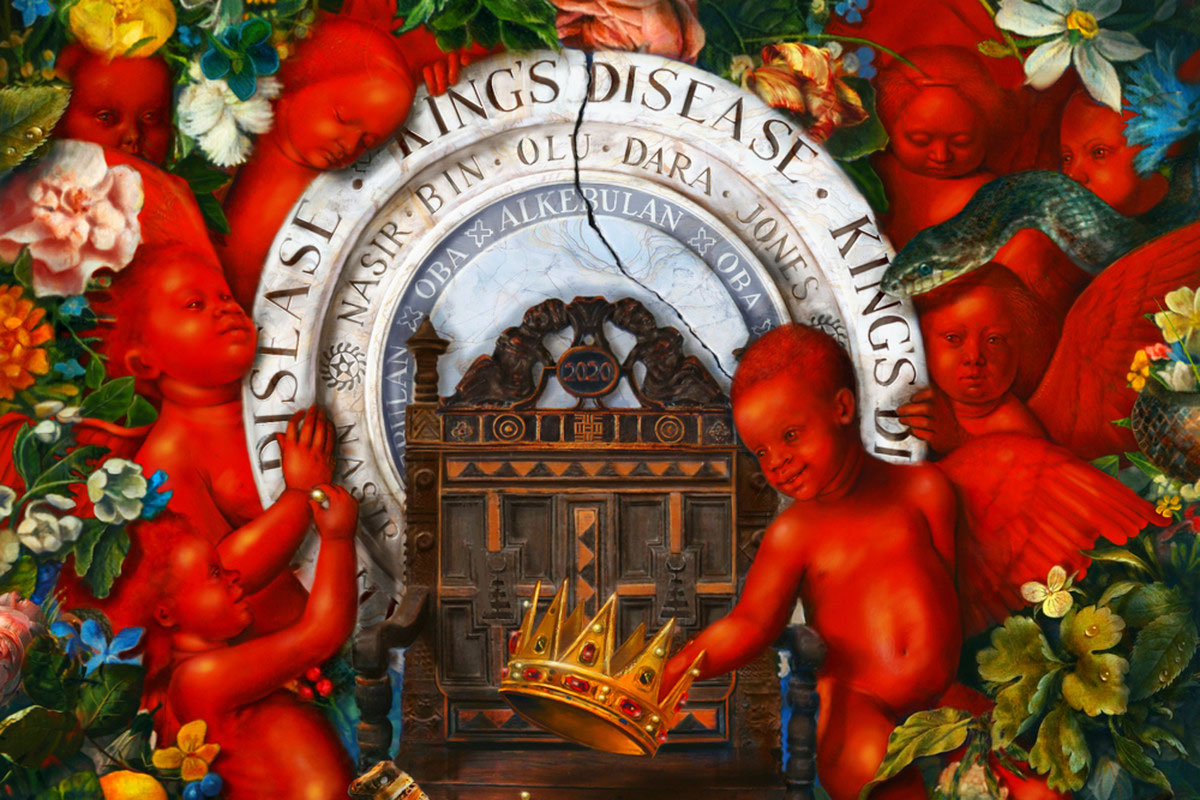 Peeps – In a time where younger cats in the rap game dish out a few quick hits with little to no authenticity, Nas' King's Disease cuts through the clutter with an adult contemporary Hip Hop album that just feels right.
Primarily produced by Hit-Boy, King's Disease delivers organized and thought out songs allowing Nas to do what he does best, telling real stories that resonate with his loyal fans.
"Nas' King's Disease cuts through the clutter with an adult contemporary Hip Hop album that just feels right."
On the album Nas deals with relevant topics in our current climate ranging from black love to being an entrepreneur, he even mentioned a few of his personal experiences with the women he has dated.
Like many of you, I always prefer when artists put out music that they would enjoy listening to, music that strikes a chord with their core fan base.
Nas hits the mark on this as the bean counters (record executives) constantly flood the industry with the next wave of shiny objects and one-hit wonders.
Veteran MC's like Nas who continued to build upon the foundation laid before him by the founding fathers of Hip Hop, do not always get the credit they deserve for continuously putting out good music after all these years.
Rappers like Nas, Ghostface Killah, Raekwon, Snoop Dogg and Jay-Z to name a few.
Nas alluded to that himself when he posted on Instagram about how grateful he was for his work to be considered a "Masterpiece".
It's the greatest feeling to see people i respect in music and even media using words like "Classic", "Masterpiece" , Album Of The Year !" Hard to describe this feeling love to All the people that rocked with me , OG'z to the new G'z, from the 1990s, 2000's, 2010s, to 2020! LOVE to everyone. Thank You.
Typically, our pioneers and legends get shoved in a corner and labeled irrelevant while some of them still have something to contribute to the culture.
Is this Nas's best work? I don't know, you would have to tell me because I am not qualified to answer that question. I can only give credit where credit is due, and the man's got a lot of dope content under his belt.
The album feels and sounds thorough and complete, with no skips and great collabs with Big Sean, Anderson Paak, AZ, and of course the joint with Charlie Wilson.
Some of the standout tracks are King's Disease, Car #85 feat. Charlie Wilson, Ultra Black feat. Hit-Boy, 27 Summers, and Full Circle feat. The Firm & AZ & Foxy Brown & Cormega.
I can only tell you what sounds dope and Nas apparently found the cure for King's Disease.
Nas: Ultra Black
Pick up King's Disease here, and check out two more album reviews we did here and here.
J. Cole: 2014 Forest Hills Drive Still Going Crazy 6 Years Later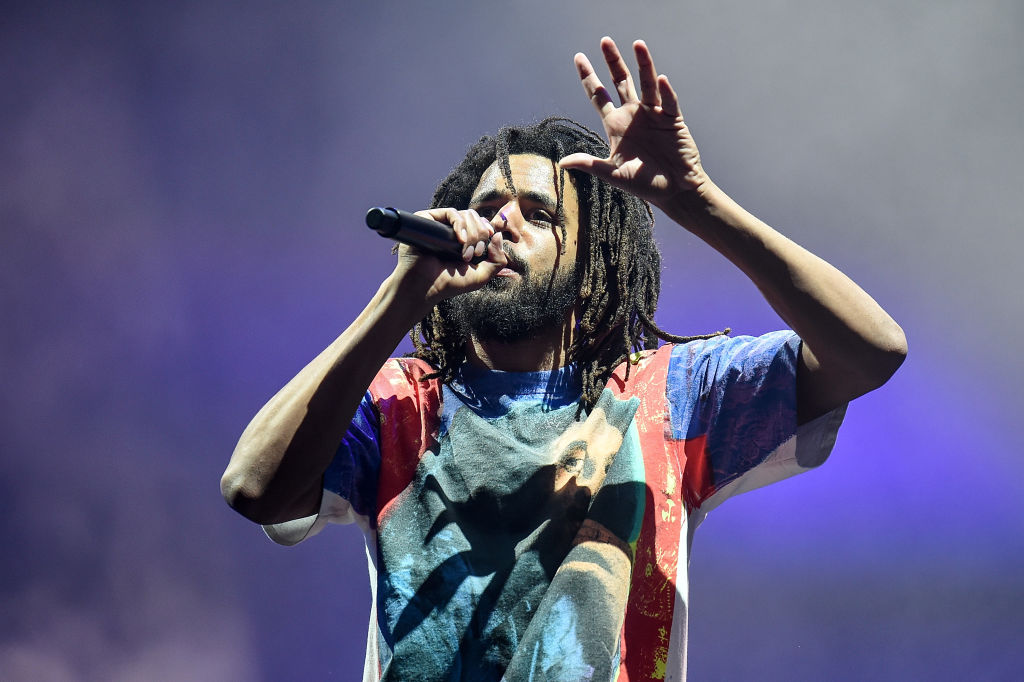 Things are heating up for J. Cole as Dreamville co-founder and Cole's manager, Ibrahim Hamad, tweeted that J. Cole now has 12 new plaques to his name. These new RIAA certifications all come from tracks featured on J. Cole's acclaimed album, 2014 Forest Hills Drive.
This is a big deal for the talented rapper because RIAA's Platinum and Gold certifications are awarded to artists when their record sells 1 million units and 500,000 units respectively.
The certifications for 2014 Forest Hills Drive arrives shortly after the RIAA announced 10 new plaques for its follow-up studio album, 4 Your Eyez Only.
If you are not familiar with J. Cole's body of work, or 2014 Forest Hills Drive in particular, it is his third studio album that was released on December 9, 2014, by ByStorm Entertainment, Columbia Records, Dreamville Records and Roc Nation.
Without a doubt, 2014 Forest Hills Drive was an album that gave the term "nostalgia" a completely new meaning. Released on December 9th, 2014, the album soared into popularity as over two million copies were sold worldwide.
Continuing to achieve musical feats, FHD went on to go double platinum, furthering Cole's success.
Not only did this prompt the Forest Hills Drive Homecoming Tour in the artist's home state of North Carolina, but the success inspired the production of the 2014 FHD Homecoming movie, which was a self-narrated documentary depicting the origin story of Jermaine "J." Cole.
This fame welcomed the introduction of his 2016 album "4 Your Eyez Only" with somewhat confused-yet open-arms. The various confusion amidst fans regarding the variety of song styles led to an overall drop in sales, as 4YEO only managed to go platinum.
Dealing with much heavier topics like gun violence, mass incarceration, and toxic masculinity, the artist's fans were utterly shocked as to why J. Cole decided to take such a far step back from the light that Forest Hills Drive had provided everyone with.
However, Cole's fanbase still supported him, and although the 4YEO album brought up hidden details about the artist's own personal life, listeners still couldn't wait to see what the artist came up with next.
This hope was not in vain this year as J. Cole released his latest album "K.O.D" in May 2018. Initial reviews were somewhat surprised; the album, taking a much more aggressive approach, was something unfamiliar to listeners who had been a part of the nostalgic "2014 Forest Hills Drive" and somewhat somber "4 Your Eyez Only" in the past.
There was more confusion; not only about the meaning behind the album's acronym in general but behind the meaning and interpretation of the accompanying music videos for some of the songs.
However confused his fanbase seemed to be, the album still hit record sales; 4YEO succeeded in being the fifth straight album to debut at the top of the Billboard 200 charts. J. Cole also succeeded in being able to appeal to both his younger, newer fans, as well as his more experienced listeners.
With this being his third album in 6 years, Cole honed in on his versatile music creating skills in order to make three differently styled, unique albums that intrigued his entire fanbase.
And although the albums continue to dive further into more serious social topics, the overall stability of J. Cole's music career remains unwavering, even while he continues to perplex his fans and make them wonder what his next move is.
Image: Tabatha Fireman/Getty Images