Michael B. Jordan Is The First Man To Represent Coach Globally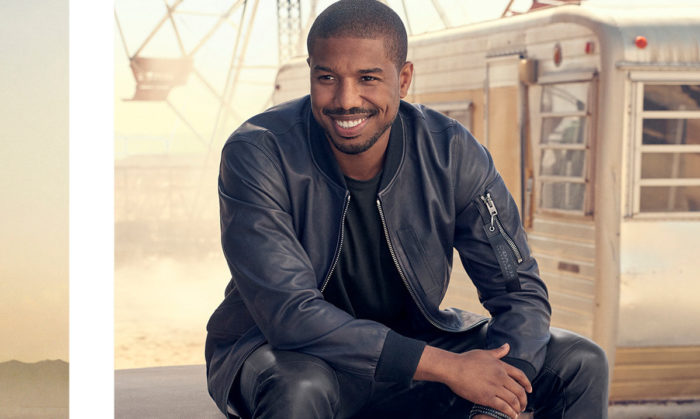 Michael B. Jordan is already having a great year as he was recently named as the face of Coach's global brand. He is literally the first man to do so and its a good look.
Via Huffington Post:
The campaign was shot by photographer Craig McDean, Coach stated on Instagram. Jordan will also star in the company's campaign for its men's fragrance collection, according to a press release.
Stuart Vevers, creative director for Coach, said partnering with Jordan was a "natural step."
"I've really enjoyed getting to know Michael over the last few years," Vevers said in the release. "He has been a true supporter of Coach so it felt like a really natural step to collaborate more closely and create a partnership we can take to the next level."
Dope!
3 Style Takeaways from Muhammad Ali' The Greatest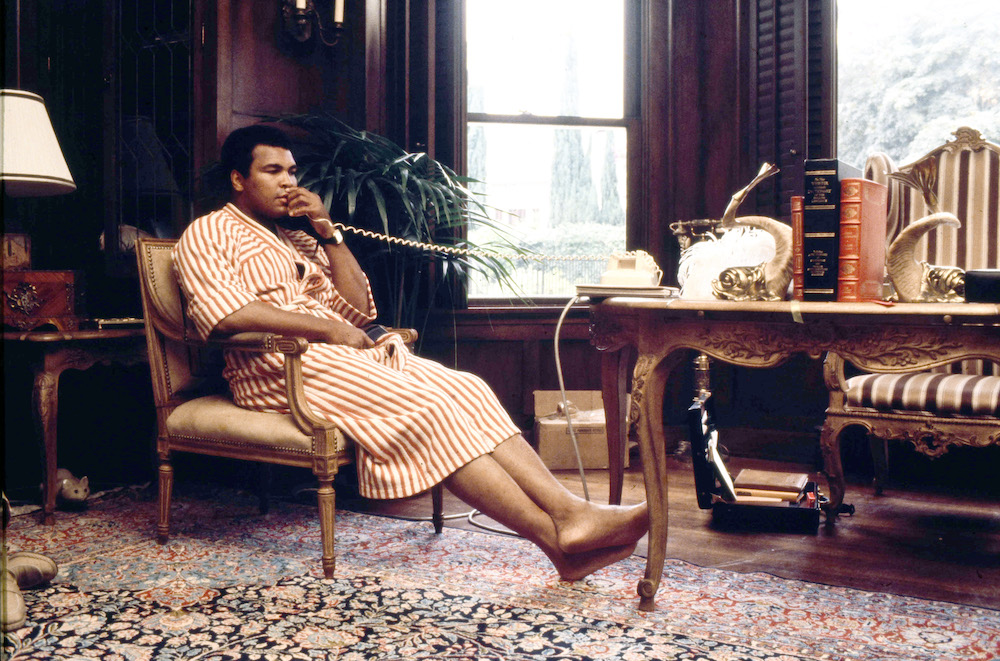 Muhammad Ali was the world heavyweight boxing champion, an Olympic gold medalist, philanthropist, and a fierce advocate for civil rights.
He was the first fighter to win the world heavyweight championship on three separate occasions and regarded as one of the greatest athletes of the 20th century.
He was a highly politicized figure and a member of the Nation of Islam with Malcolm X as a mentor. Cassius Clay is his government name and part of his legacy was showing his African roots beyond just racism and civil unrest.
He said: "I am America. I am the part you won't recognize. But get used to me. Black, confident, cocky; my name, not yours; my religion, not yours; my goals, my own; get used to me." That statement is what we think governs his style.
Standing at 6 feet 3 inches  Ali had a great and deliberate command of his presence. The style lesson is simple, be bold because all eyes will be on you anyway, might as well give them a show.
The champ was not only known to be a social activist, or for his unique fighting style in the ring but he was also known for his elegant style and swagger outside of the ring as well.
Muhammad Ali could be spotted rocking anything from a crisp suit during the week or a dapper robe on the weekend.
He was known for bowler hats, flower lapels, custom-tailored suits, and those infamous Wayfarer sunglasses.
Here are 3 of Muhammad Ali's most memorable looks starting with a classic suit and tie.
You'll also like:
BMW and KITH Collab On Limited Edition M4 and Apparel Collection
5 Colognes Every Modern Man Should Own
This Limited Casio G-SHOCK MRGG1000B-1A4 Watch May Be Their Coolest Ever
1. Our favorite suited looks
Designer Nikhil Mehra described Ali as always ahead of his time saying  "Muhammad Ali always wore dapper suits. He had rhythm in and out of the ring," says . "I remember Ali making style statements in colorful, immaculately-designed boxing robes," says designer Anand Bhushan.
2. The Muhammad Ali Robes
Every man needs a great robe! Something comfortable for right out of the shower, taking business calls on a Sunday, the day after a date night, pick your poison. The key to a comfortable robe is functionality as well as comfort.
Muhammad Ali was known for his robe choice, but the iconic picture below was one of our favorites. Probably not a robe we would pick off a rack but looking at this picture one we would choose without batting an eye after seeing Ali rock it effortlessly.
Here, Muhammad Ali relaxes at home before his last fight with Larry Holmes, August 3, 1980, Los Angeles, California.
There's definitely a certain amount of swag and confidence you need to pull this one-off. Here Ali is pictured in a simple classic white robe but when worn by Ali, it is now a part of history.
3. Keeping it casual
Casual wear isn't the same for every man, some black men prefer, basketball shorts and t-shirts, some prefer jeans and a button-up, just depends on your mood and the occasion.
If you are an older guy or if you think back to what your father or grandfather would wear casually, it was probably something similar to what Muhammad Ali wore while playing pool.
A button-up shirt with two pockets, a belt, and comfortable pants.
Below, Ali opted for a collard button up again with a single pocket.
Your old man will tell you that he needs a pocket so that he can put his pen or a small note pad for those Saturdays he head's out to the betting shop. Either way, it's a classic style that has never really gone away.
Muhammad Ali died at the young age of 74 on June 3, 2016, in Phoenix, Arizona, after being hospitalized for what was reported as a respiratory issue.  He had been suffering from Parkinson's disease and spinal stenosis.
If he were alive and well, we would still be taking style cues from the man who refused to ever dim his light in the ring and show off his style outside of the ring.
You'll also like:
BMW and KITH Collab On Limited Edition M4 and Apparel Collection
5 Colognes Every Modern Man Should Own
This Limited Casio G-SHOCK MRGG1000B-1A4 Watch May Be Their Coolest Ever
BMW and KITH Collab On Limited Edition M4 and Apparel Collection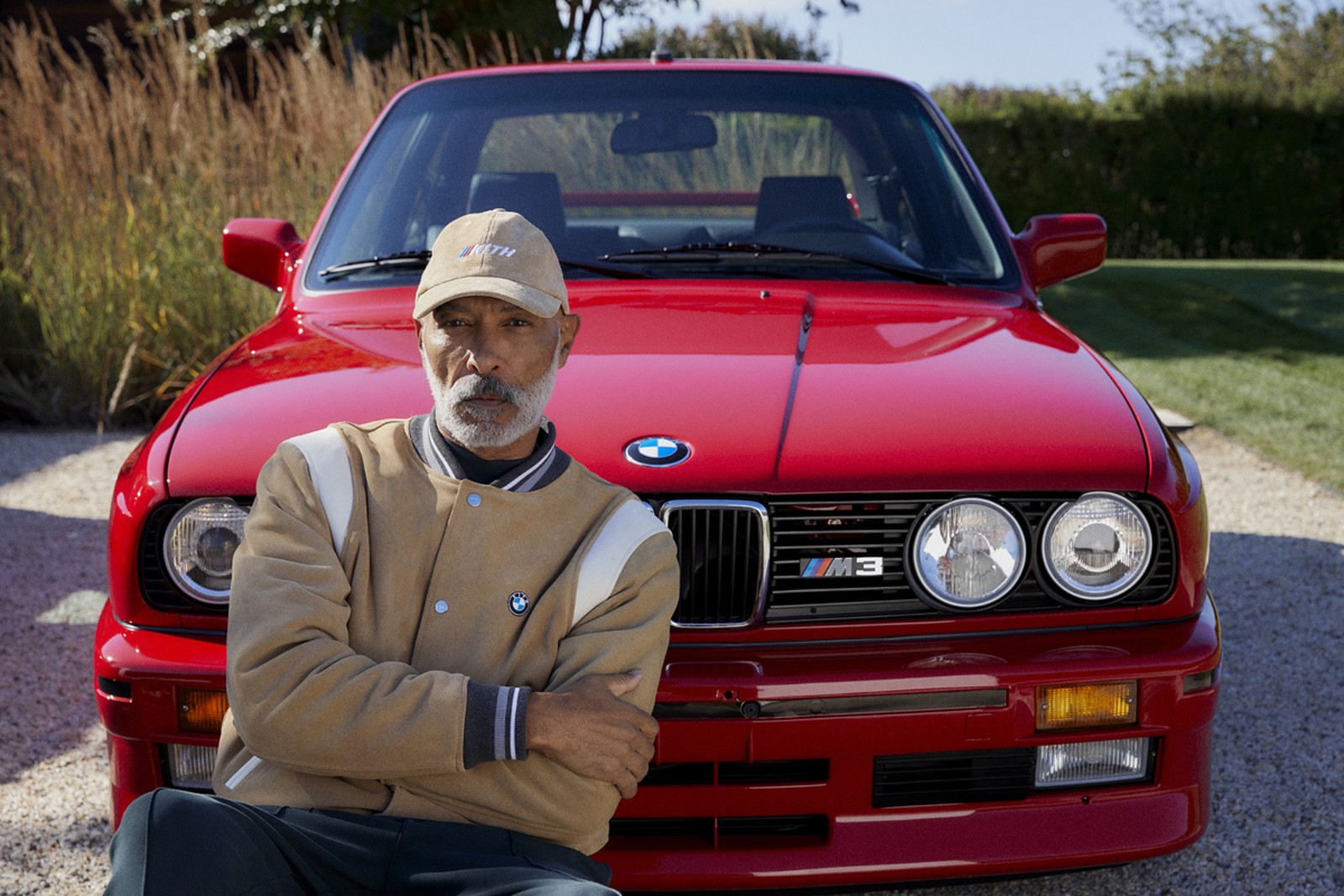 New-York based fashion brand Kith recently announced a new collaboration with BMW, which is pretty exciting especially for those of us who are auto apparel enthusiasts.
They are not only working on the 1989 remodeled classic E3 M3 but a limited-edition M4 Competition and a 94-style apparel collection for 2020, too.
The Kith for BMW 2020-21 clothing line pays tribute to Kith founder Ronnie Fieg's very own BMW.
You'll also like:
The Coolest Sports Cars The Average Guy Can Buy
2020 Ford Mustang Shelby GT500 Built With Precision
5 Great Black-Owned Men's Shoe Brands You Should Know
Ronnie Fieg's 1989 E30 M3 coupe was recently restored by BMW to compliment the collection, and in addition to the restoration, BMW created a one-off 2021 M4 Competiton car.
The interior:
View this post on Instagram
In an exclusive with the Robb Report, BMW's Vice President of Marketing for BMW of North America explained:
"The classic E30 generation of the BMW M3 is one of BMW's most iconic models, and Ronnie Fieg's personal example is a perfect canvas for his unique Kith design touches,"
"We are excited to see our two brands come together not only with this custom vehicle but also in Kith's BMW apparel collection, which gives fans of our brand a totally new way to express their love for BMW and Kith in their own personal style."
About the Kith fashion line
Ronnie Fieg explained that he has always had a love for cars since he was a child with specific experience with BMWs.
"My grandfather had a white 1989 E30 M3. Back then, BMW represented the ultimate luxury and the finest cars, and the M3 was just the best sports car of its time. It took years to evolve the 3 Series that came before it into a real sports car that was street-ready.
I think that [BMW] was the first to really encapsulate the luxury feel in a sports car, and I fell in love with my grandfather's coupe.
That's what really inspired me at such a young age. I had posters of the M3 on my wall. My grandfather passed when I was nine years old, but I remember him in that car. Every time I think of my grandfather, I think of that car."
The apparel collection combined the classic feel of BMW's luxury with sportswear so that it could be relevant to today's world of fashion and practicality.
The collection includes cardigan sweaters, crew-neck knit sweaters, blazers with tech insert vests, or a tracksuit made of velour with a jersey back.
It also includes the M stripes that BMW is known for in very creative ways on each piece. According to Fieg "The M stripes took on a whole new form of representing the best in performance for the company."
More looks courtesy of Kith:

The collection is dope, what do you y'all think? Comment below.
You'll also like:
The Coolest Sports Cars The Average Guy Can Buy
2020 Ford Mustang Shelby GT500 Built With Precision
5 Great Black-Owned Men's Shoe Brands You Should Know
5 Colognes Every Modern Man Should Own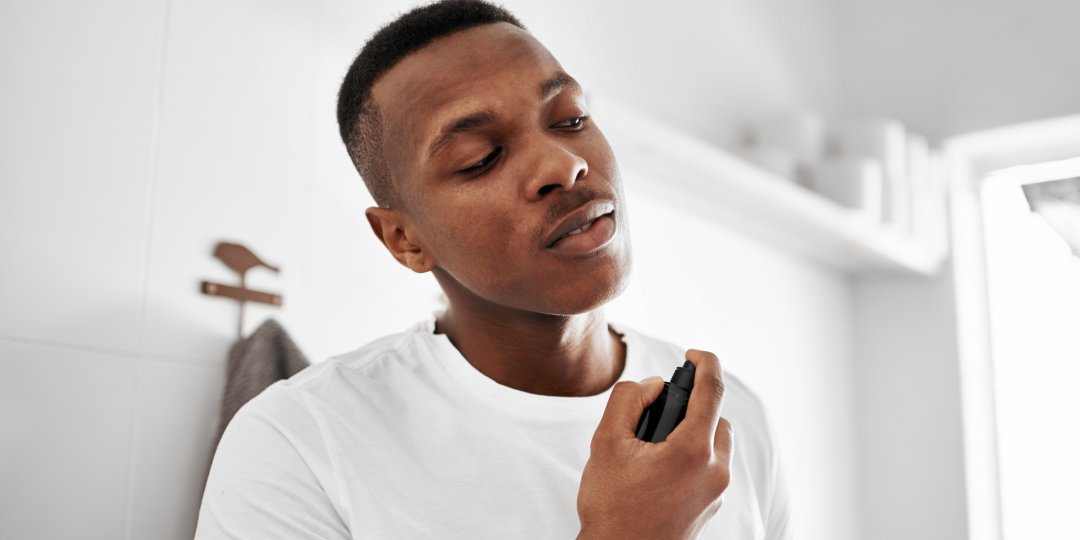 Gents – The sense of smell is a powerful thing. The right fragrance at the right time can convey everything from light and playful to power and authority.
Today, we'll help you sift through or should I say sniff through some of the top colognes for modern men on the market today.
There are hundreds of different colognes available to buy, all of them claiming to be the best. So, it can get a tad confusing when choosing what to buy.
Colognes range from hard, masculine scents to fragrant selections, and it can be a bit of a challenge to pick the one that best suits your personality.
For all the girls I might take home. I got the Johnson's Baby Powder and the Polo Cologne". – Slick Rick
Whatever you decide, we recommend starting out with the scent you like best.
If it's a scent you're already familiar with, it can trigger nostalgia that will make you feel empowered and confident. There are also various scents for work, social occasions, and of course, dates.
To help you decide from the myriad of offerings out there, we've sniffed out some classic choices. These are the staple colognes that you and every other guy should own.
In no particular order, let's get started!
Paco Rabanne 1 Million
This is one of the most recognizable colognes of the 21st century, and with good reason. Introduced in 2008, Paco Rabanne 1 Million entwines Indian patchouli and masculine leather with notes of mint citrus, grapefruit, cinnamon, blood orange and more.
The flamboyant fragrance is perfect for the modern man whether in his twenties or older. Everyone wants to look and smell like a million dollars.
Not only does its scent fluctuate between woody and oriental notes; it is also powerful and lasts long. Though the fragrance is a tad overwhelming, it is still incredibly appealing in small amounts. It's also a hit with many women.
Dunhill Icon
This is arguably the best fragrance for fall. Dunhill describes Icon as aromatic woody. This is because of the cologne's accord, which blends wood-based resins with herb and aromatic notes.
More specifically, it blends notes of neroli, black pepper, cardamom absolute, silver sage, oakmoss, vetiver, oud, Orris-leather accord, and more.
At just $50, Dunhill Icon feels like a fragrance that should cost a lot more. Before the oily resins come out, the cologne's cycle phase lasts a good while—mainly because of the neroli and cardamom.
It's also an "Eau de parfum", which lasts longer and is stronger than "Eau de toilette" fragrances.
Also, for you "Car Guys" out there, consider Dunhill Icon Racing. This one is considered to be more dapper with distinctive notes of Bergamot and Cardamom scent in a refined British racing green bottle.
Giorgio Armani Code
If it's winter and you're going on a date, you won't find a better cologne. Giorgio Armani Code has a composition that includes a citrus head, woods, and various spicy and oriental notes.
More specifically, it contains head notes of lemon, bergamot, and black pepper, heart notes of vanilla, olive blossom, and star anise, and base notes of amber, tonka bean, guaiac wood, and labdanum.
They blend together to form an understated but seductive profile that women love. The scent also manages to merge youthfulness with sophistication.
Giorgio Armani Code isn't the longest-lasting. However, if used in the winter, it will last longer. Furthermore, if you use it for a date, then the duration won't be a problem.
Pour Un Homme De Caron
This is a classic that every man should own, regardless of your preference or age. Introduced in 1934, it's a vintage that still holds up to this day and trades blows with the best offerings from other brands.
Widely regarded as the first men's fragrance, Pour Un Homme De Caron is subtle and elegant. It opens crisply and refreshingly with mild bergamot and a blend of lavender and rosemary.
Once those notes subside, it reveals vanilla, clary sage, and sandalwood. And after entering the base, the lavender and vanilla coalesce with musk, oakmoss, and tonka bean.
The cologne is unique compared to other masculine fragrances. It's not overbearing or brash, and in fact, it's considered one of the best all-time fragrances.
Terre d'Hermès
Terre d'Hermès is an excellent choice for the office. It's mature and elegant, and it won't suffocate your colleagues or clients.
It's not just good for the office; virtually any working environment will work. And you can even use it on a date, for a scent that's a little different.
It's a woody spicy fragrance, but that's not all. It also has harmonious notes from a wide range of families.
It kicks off with a fragrant blast of grapefruit and oranges, followed by peppers and geranium.
Finally, it ends with notes of benzoin, patchouli, cedarwood, and vetiver.
Conclusion: 5 Colognes Every Modern Man Should Own
If you're like most men, you probably wear cologne for two main reasons — to smell good and to attract women. A dab of cologne also, makes us feel more confident and adds the finishing touches to our overall swag.
A few notable mentions are Dolce and Gabbana Light Blue, Gucci Guilty, Bvlgari Man, and of course the classic Polo by Ralph Lauren.