Bill Cosby Hopes Appearing In Rap Video With Mephis Jelks Will Help Restore His Reputation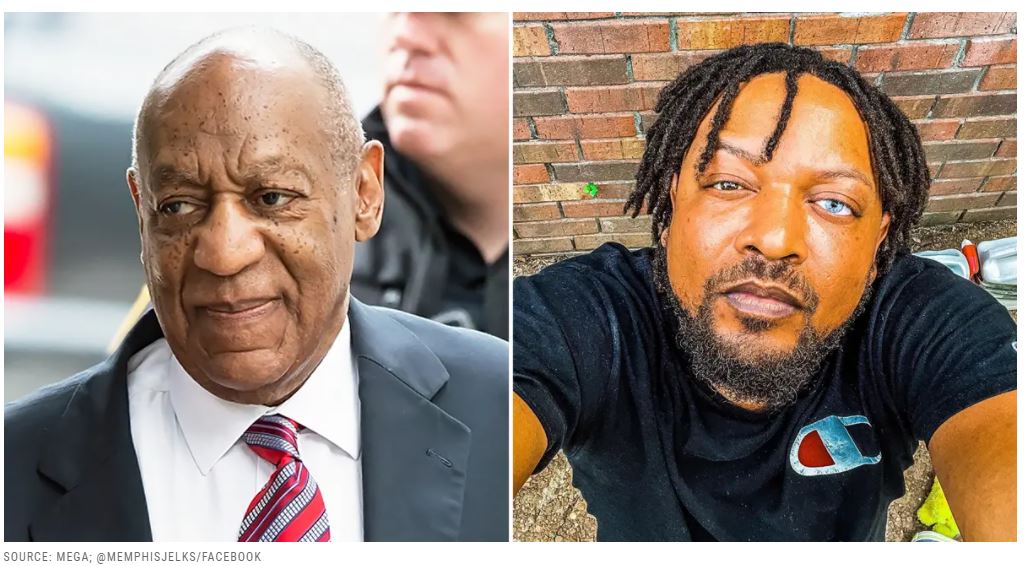 Bill Cosby is hoping to get back in the good graces of pop culture, and his first job out of prison is a cameo in a rap video.
According to Radar Online, the 84-year-old comedian is making a cameo in rapper Memphis Jelks' music video, dedicated to the man once dubbed "America's Dad."
The song is called The Cosby Dance, and the two will begin shooting in the next few months as long as Covid cooperates.
"They plan on starting production in (3) months but they're trying to watch this resurgence of Covid and be responsible," Radar is told.
"The greatest legacy one can pass down to their children and grandchildren is not money nor material goods, but a legacy of truth and facts.
They [media] removed The Cosby Show, A Different World, and many of my Honorary Degrees," Cosby said in a statement to Radar.
When Pennsylvania's highest court overturned Cosby's sexual assault charges in June, they "restored those feelings and memories, when they vacated my conviction, due to the egregious violation of my constitutional rights."
Cosby feels honored a rapper like Memphis Jelks would create a song solely based on him.
"Now, comes a prolific rapper, Memphis Jelks, who adds to the restoration of my legacy with a powerful new song called, 'The Cosby Dance' Hey, Hey, Hey — Far From Finished," Cosby's statement continued.
Memphis Jelks is all about Cosby, telling Radar, "I believe the upcoming generation can learn a lot about overcoming adversities by studying and applying the principles of Dr. Cosby's educational and career choices that have helped lead to his enormous success."
"What better way than a viral song and dance in which the lyrics celebrate some of the great attributes of one of the greatest American comedians of all time, who happens to be Black," he added.
After Cosby's release from prison, his rep Andrew Wyatt told Radar, Cosby is gearing up for a big television and stand-up comedy comeback.
But this though!
The Weeknd and Binance Start World's First 'Crypto-Powered' World Tour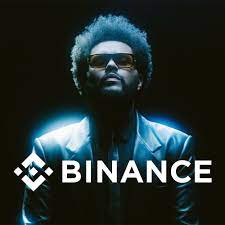 Cryptocurrency might be crashing and turning princes back into paupers, but The Weeknd is having none of that.
He recently teamed up with Binance, the world's biggest cryptocurrency exchange, for his latest tour.
A Historic Partnership
Binance is the official After Hours Til Dawn tour sponsor, and it's already made history by becoming the first global concert using Web3.
Binance is also working with HXOUSE, The Weeknd's creative incubator, to craft exclusive NFTs and merchandise for this tour.
The Weeknd loves this partnership because Binance cares about inclusion and the community.
He also believes that crypto has unlimited possibilities, and we are just at the starting point.
The partnership also benefits the musician's XO Humanitarian Fund; this is a fund that works with the United Nations World Food Program.
Binance has funded the fund with $2 million, and 5% of sales from NFTs sold during the tour.
And the singer wants the fund to offer life-saving support to those on the verge of starvation.
In fact, when the fund launched in March, The Weeknd donated $500,000 and promised to donate $1 for every ticket he sold in North America.
The World Food Program also refused to be left behind, donating a further $1 million.
Pushing Through A Slump
It's no secret that billions of dollars have been lost in the crypto market.
But it's not the end of the market, according to the Hedge Trust CEO, Eric Zhou.
Even though the crypto market has taken massive hits, collaborations like this show how cutting-edge Web3 might be given a chance.
The partnership has already shown innovation through NFT tickets, merchandise, metaverse projects, and more.
Zhou added that for as long as crypto remains viable and accepted by countries, he is optimistic about the future and will ensure his company remains at the forefront.
The Weeknd: Pushing Boundaries
The Weeknd is also optimistic about the future of crypto if this partnership is an indicator.
Time will tell if crypto returns to its former highs, but at least we are getting a kickass Weeknd tour out of it.
LeBron James Family Foundation To Open Multimillion-Dollar Ohio Medical Center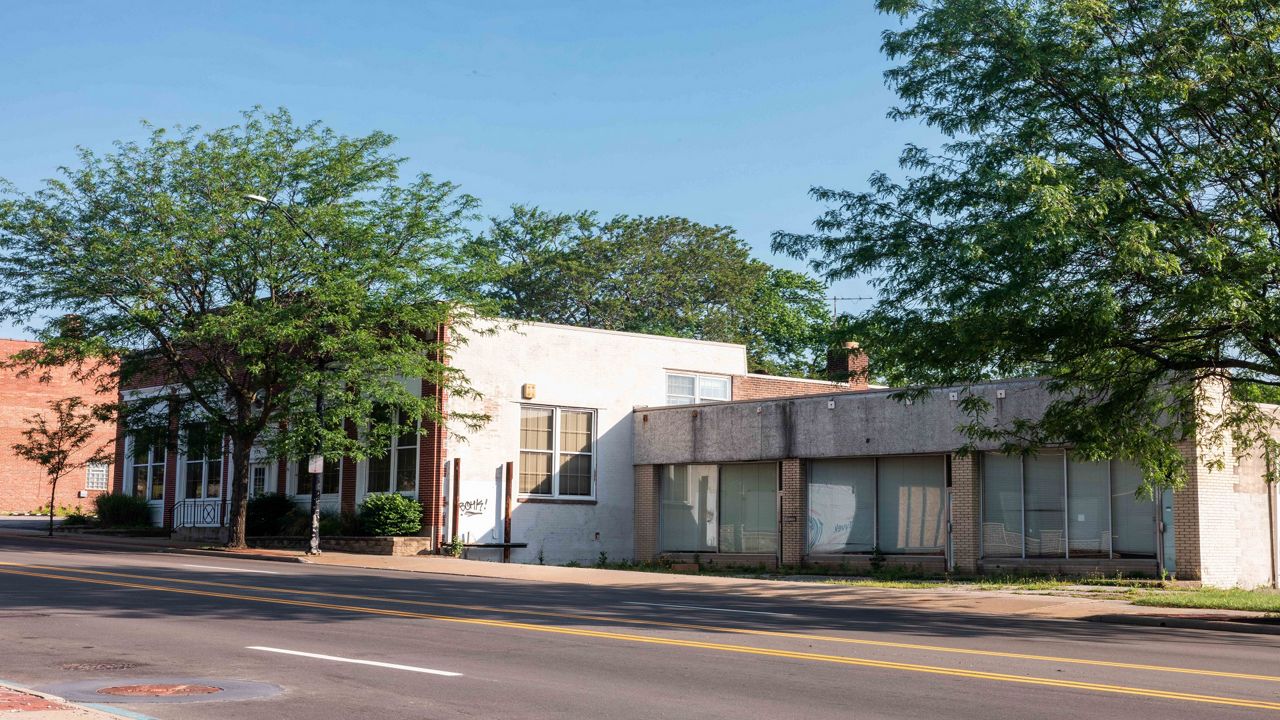 LeBron James loves giving back, and we love him for that.
Through the LeBron James Family Foundation, he announced opening the I Promise HealthQuarters.
A Healthcare Center for the Community
This is a multimillion-dollar facility in Ohio that offers a range of medical services like:
Lab services
Dental
Optometry
Pharmaceutical
Mental health
I Promise HealthQuarters will open next year and close to other I Promise facilities like the I Promise Village and I Promise School.
The medical center has teamed up with local health providers who include:
Peg's Foundation
Coleman Health Services
AxessPointe
Together, they plan to give local residents affordable healthcare.
Coming Together
According to LeBron, it takes a whole village to raise a child the right way, and that's what he's trying to do through his Foundation.
And the LeBron James Family Foundation executive director, Michele Campbell, revealed that their work will keep expanding in ways they never thought possible.
Accessing affordable healthcare is essential for low-income families, and this need was heightened thanks to Covid.
So, the Foundation brought the community together to create a roof with all the experts.
Naturally, this would not be possible without help from like-minded partners who also wanted to help the community.
In 2018, I Promise School was launched courtesy of the LeBron James Family Foundation and Akron Public Schools.
Its mission was, and remains, to help the community's most at-risk students.
This is a mission LeBron takes personally because he visited the students himself on the last day of school.
LeBron James: A Grounded Philanthropist
LeBron recently became a billionaire.
But he's not letting that get to his head.
Instead, he is following basketball legend Michael Jordan's example.
Last year, Jordan donated $10 million for new and affordable medical clinics.
With stars helping out the community personally, the next generation is in safe hands.
Rare LeBron Trading Card Sells For $2.4 Million Instead of Record $6.6 Million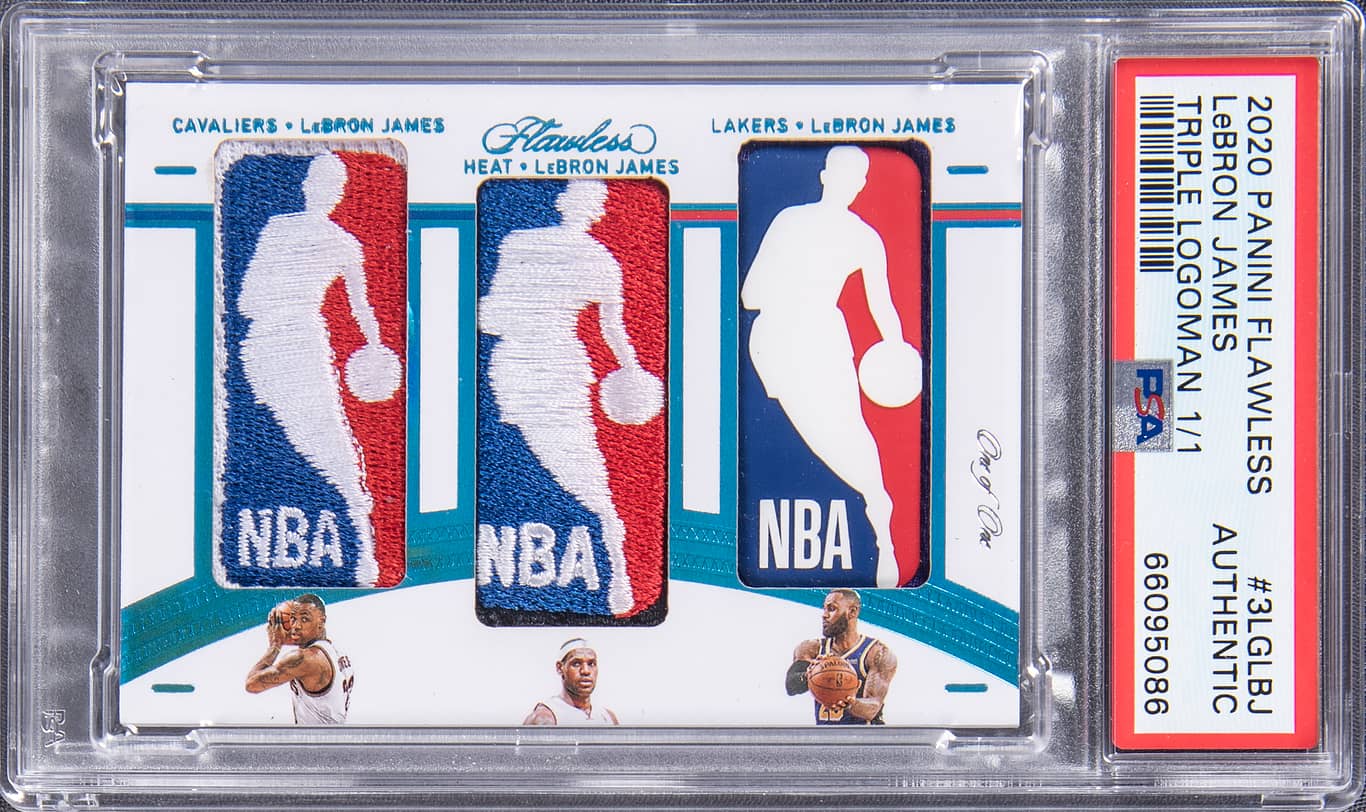 LeBron is already the MVP when it comes to basketball.
So, it should not be surprising that his trading cards also go for historical sums.
But in this case, the trading card sold for less than expected.
The LeBron James Triple Logoman was expected to sell at a world-record $6.6 million or even higher.
At least, this is what publications expected.
And, to be fair, it would have surprised no one if the trading card sold at that figure.
After all, the last LeBron trading card sold for $5.2 million; not a figure to sneeze at.
How They Estimated The Figure
The LeBron James Triple Logoman trading card is a distinct one-off card.
It is the only card with authentic game-used patches from every NBA team LeBron has played for:
Los Angeles Lakers
Miami Heat
Cleveland Cavaliers
Bidding also started at $500,000, a reasonable sum for a LeBron trading card but an astronomical figure for most other sportspersons.
After all, one of the basketballer's cards from his rookie 2003-2004 season sold for a staggering $5.2 million in 2021.
Before that, a similar card sold for $1.8 million in 2020.
Based on this trajectory, the latest trading card should have broken the world-record fee.
But who holds the world record?
The Rival
The record-holder is a Honus Wagner T206 baseball card.
Around 50 Honus Wagner cards exist, though this didn't seem to matter to the bidders last year.
The card sold for a world-record $6.6 million fee, a record it still holds.
Better Luck Next Time?
LeBron is among the world's most recognizable athletes.
And his current billionaire status will only help increase the value of any future trading cards.
After all, you don't see many billionaire athletes out there.
Time will tell, of course, but it's almost certain that one of his trading cards will break that record in the next couple of years.