11yr Old Boy Starts Book Club Called Books And Bro's Focusing On African American Literature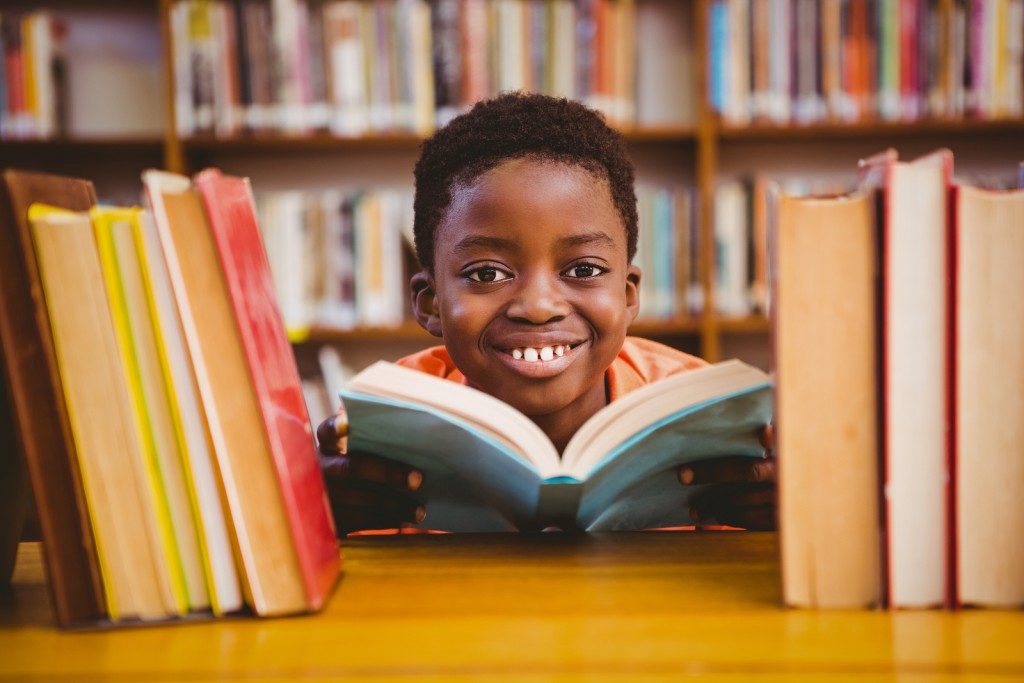 It is very rare that we hear about a boys book club going viral but one pre-teen decided to change that. 11 yr old Sidney Keys III has been in the news lately for a very good reason. After visiting a bookstore he decided 6 months ago to start a book club for boys his age who love to read.
His club is called Books N Bros a fun name for a club that celebrates African-American literature and culture.
"Books N Bros is a book club for boys and we read books and African American literature because every time I go to the library at my school, there aren't many African American literature books there," Sidney, 11, told St. Louis on the Air. "I already love to read, and since we don't get that much time to read in school, we just discuss in groups. I wanted to read a book, but I also wanted to discuss it with other people."
Mom Winnie Caldwell first introduced the world to her son when they visited the EyeSeeMe book store in University City, Mo. The bookstore focuses on African-American children's literature and as her son sat quietly reading mom shot a video of him that got shared over 1000 times.
"He hadn't seen [a bookstore] like that before and I certainly never had, so he was making himself comfortable on the floor, reading a book," Caldwell said. "When you get to a point when he is 11 years old and it was so shocking for him to relate to someone on the cover in a positive aspect rather than it be some negative urban story we see a lot. I would like to make sure he sees himself in being whatever he can be."
It was after that visit that Sidney and his mom came up with the idea of the book club:
"We specifically reach out to boys around ages 8 to 10 because that is statistically the age they stop reading—we wanted to combat that," Caldwell told the radio station.

"My motivation is I already love to read, but it would be awesome, even better, to read with other people," Sidney added. "I want to keep doing it because I don't know what will make me stop reading because I love to read."
Books N Bros meets monthly and so far they have around 10 members who collectively vote on what book to cover each month.
Via stlpublicradio.org
"We focus a lot on stories with an entrepreneurial backing," Caldwell said. "Sidney has an entrepreneurial spirit already. The first book we read in the book was called 'Danny Dollar,' about financial literacy about a boy who started a lemonade stand. He was able to learn not only money management skills but also entrepreneurial skills."

During that meetup, Sidney started a lemonade stand himself, selling chips and lemonade. As it turned out, the author who wrote "Danny Dollar" saw Keys reading his book in the viral Facebook video and he joined the book club via Skype.

Keys and Caldwell have also struck a deal with the Microsoft Store at the Galleria, where the book club meets. The boys discuss their books for an hour before each gets 30 minutes to play video games on a personal console at the store. A group called Serving with the Badge also donated 200 books to the book club so boys can take books home with them for their personal collection.

Some of the book club favorites so far have been "Danny Dollar," "Hidden Figures" and "Supah Dupah Kid." In February, for Black History Month, the group read "A Song for Harlem: Scraps of Time," by Patricia McKissack, a St. Louis-based children's book author.
Good job Sidney!

Try These 7 Dwayne Johnson-Approved Tips to Building Life-Changing Habits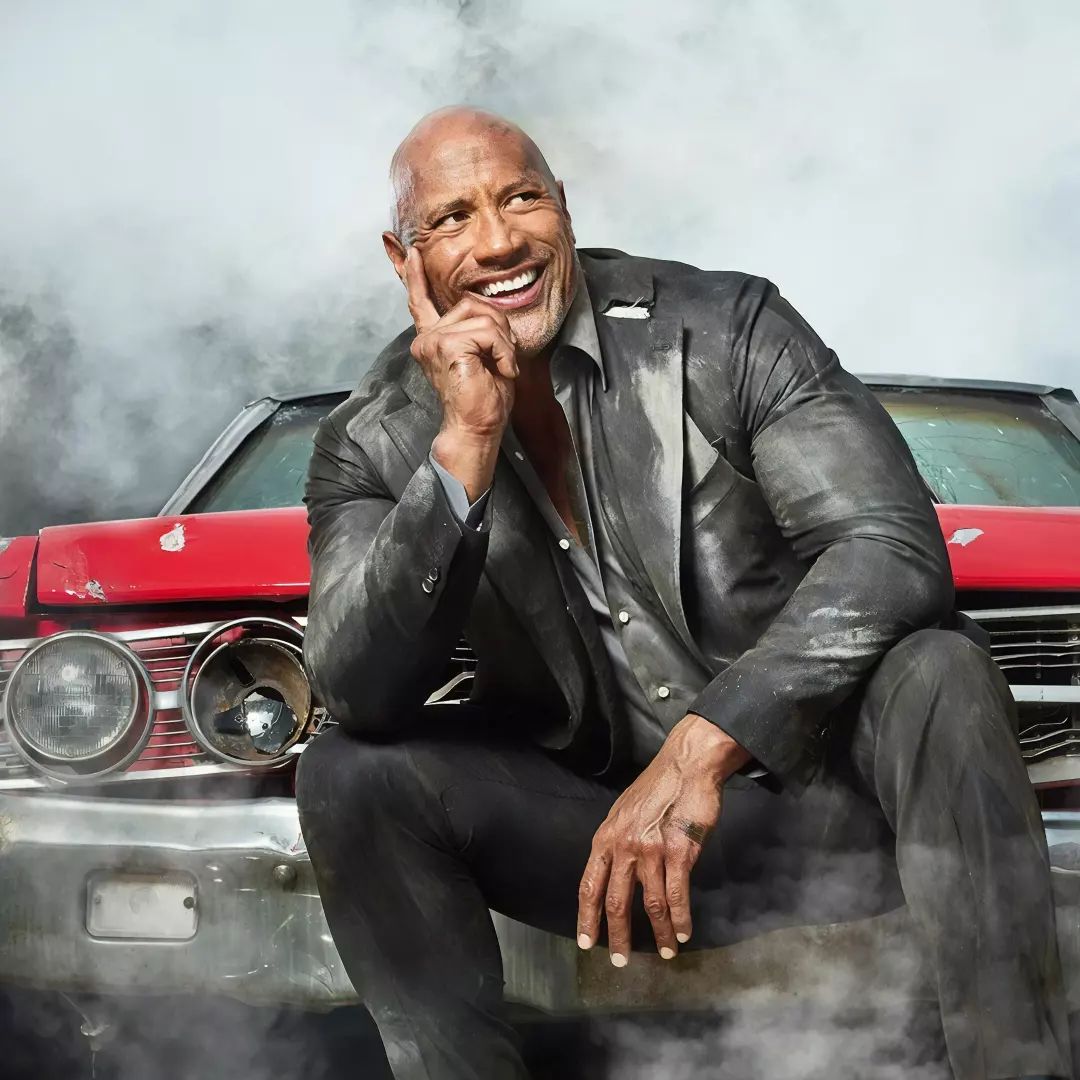 Dwayne Johnson is rated one of the hardest-working actors in Hollywood, which is why he's among the highest-paid actors. Dude gets three to five hours of sleep each night. Three.
He's also one of the most inspiring people in the world. He has over 300million followers on Instagram, where he doesn't shy away from sharing an inspo post now and again – like, say, the perks of a late-night gym sesh, why you need to work hard in life, or the benefits of a 7,000-calorie cheat meal.
No matter what, The Rock is a 21st Century icon. That's why we decided to share the seven most important lessons he's taught us over time.
Seven, because that's the amount of money he had when he was kicked out of the Canadian Football League and had to start over. Seven, because that's the mane of his firm –SevenBuck Productions.
Work Like Your Life Depends on It Because It Does
Success isn't always about greatness. It's about consistency. Consistent hard work equals success – Dwayne Johnson
As a child, Dwayne witnessed his dad wake up at 5 am every day. He'd have his cup of coffee and then hit the gym. And when other kids played at the playground, Dwayne accompanied his dad to the gym – hardcore gyms. His first interaction with weight rooms was as a pre-teen.
However, this was a crucial bonding time for them, and it was then that he learned there's no substitute for hard work.
His dad and other wrestlers would train for hours every morning, like all the top bodybuilding giants – Frank Zane, Albert Beckles, and Arnold Schwarzenegger. It was all they knew, and it was all Dwayne knew. And it worked.
Create A Solid Morning Routine
Dwayne starts his day at 3.30 am. He begins with a light cardio workout –a quick run or some weights (when he knows he'll have a busy day). After working out, he has his morning meal, 'The Power Breakfast,' and starts his day.
You, too, can create your morning routine. Wake up early, go for a run, do some light intensity cardio, or try meditation – whatever gets you supercharged. Kickstarting your day with a defined habit helps you have a positive and proactive attitude, allowing you to accomplish your day's tasks on time.
It also helps alleviate stress, minimize mental fatigue, and boosts your overall productivity, clearing the path for a successful future.
Appreciate More
It's easy to get caught up in the bliss of success and forget how fortunate you are. Practicing gratitude is an ideal way of creating a positive environment, reducing stress and anxiety, and enhancing your overall health.
How can you cultivate this habit? It's simple. Like Johnson, you can pen down a gratitude letter to your supporters or do some volunteer work. Dwayne has a long list of the charities he supports and volunteers his time for, including, The Make-A-Wish Foundation, I Have a Dream Foundation, Parkinson Society Maritime Region, Red Cross, Starlight Children's Foundation, and Until There's A Cure.
It can also be as simple as reminding yourself of one thing you're grateful for every day before going to sleep. The more you appreciate the small wins, the happier you'll be.
Exercise – It's Good For Your Overall Existence
Besides boosting physical health, working out enhances creativity and improves cognitive skills. It's also the best way to build endurance and get pumped up for work.
If you're not convinced, just ask Dwayne. The guy has a solid workout routine that helps keep him grounded and ready for anything thrown at him. He's currently doing a #BlackAdam workout, which involves leg curls, compound pressing movements, chain lunges, shark pit squats, and barbell squats.
The training helps improve blood volume, detail, and conditioning, which means it acts as a natural anti-depressant. Still need more reasons for hitting the HIITs and strength training workouts?
Just scroll through Dwayne's IG page – you'll get the inspiration you need.
Eat Right
Consuming healthy meals boosts your physical health and helps you save on $$$, bolsters your energy levels, and amps up your mood – you become a healthier, leaner, stronger, and happier person, which equals a better and successful life.
Dwayne subscribes to a 'Power' meal plan, consisting primarily of high-protein chicken, salmon, and buffalo, with light carbs like rice and sweet potatoes. He also loves his greens and then enjoys a delicious cheeseburger on the weekends as his cheat meal.
He mainly relies on natural protein sources, but he uses a casein protein shake now and then to improve his workout recovery.
Invest in Self-Care
Taking some time off to unwind does wonders for your mental health, mood, and self-esteem – and Dwayne Johnson knows this.
His preferred mode of relaxation? Fish farming. The Hawaiian-born icon spends his self-care time at his 'happy place' – his sprawling farm in Charlottesville. Dwayne has been raising his fish for over a decade now – trout, carp, sunfish, and more. And he works closely with a team of biologists to ensure a thriving ecosystem for his fish to live in.
When he's not fishing, he loves spending time with his babies. This enables him to decompress and enjoy time off from all the noise.
You, too, can develop your decompression routine, and it doesn't have to involve fish – we all can't rear fish. So, try listening to music, hiking, cooking with your family, or learning a new skill. Whatever rocks your boat, do it!
Don't Give Up
Dwayne always says failure is a virtue. So, don't throw in the towel just yet. When the road gets brutal, get tougher, too. Challenges are meant to shape you and mold you. Were it not for the thousands of failures Dwayne experienced, no one would know The Rock today.
So, don't be afraid to fall. That tiny or massive failure can help pave the path to becoming the next world icon.
5 Books To Help You Change Your Money Mentality And Level Up Financially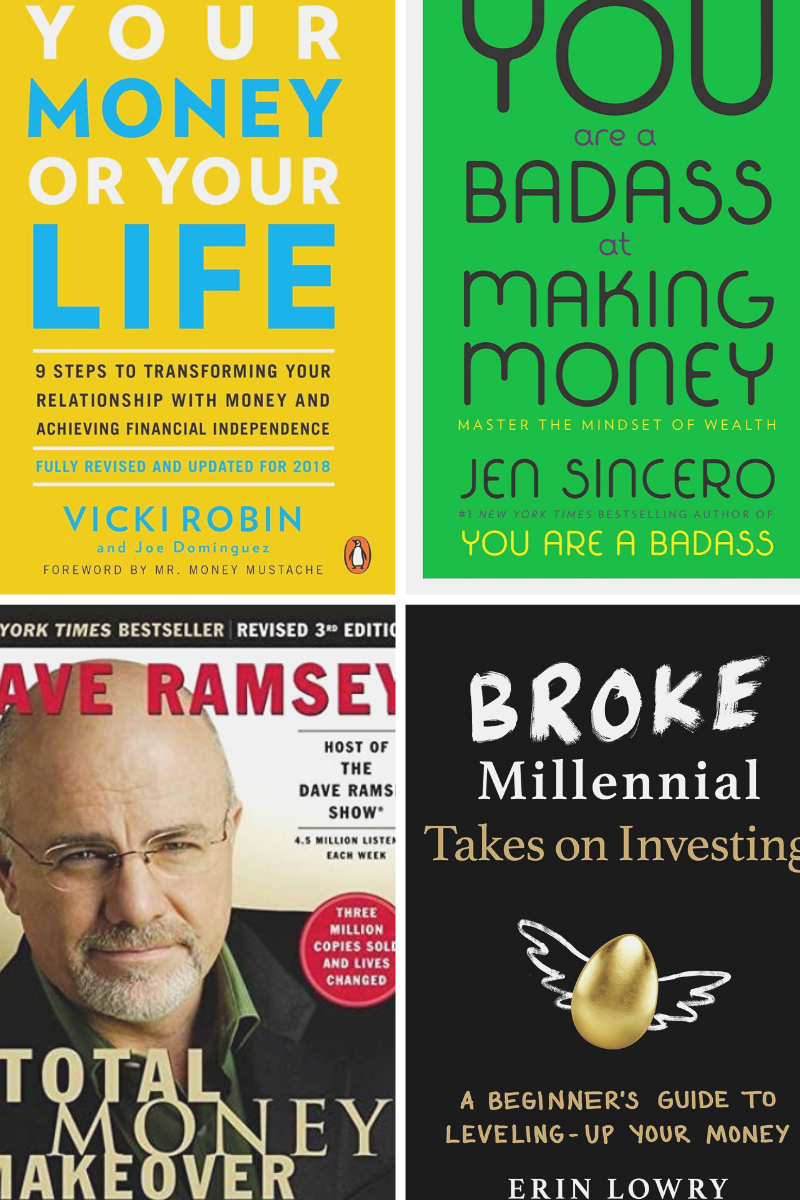 Many of us have figured out ways to level up our lives this year for more reasons than one and if you are trying to level up financially we have a few books you should have in your office library.
Here are 5 books to help you change your money mentality and level up financially.
Your Money or Your Life: 9 Steps to Transforming Your Relationship with Money and Achieving Financial Independence
by Vicki Robin & Joe Dominguez

Authors Vicki Robin and Joe Dominguez wrote this book by taking their combined 50 years of experience in financial analysis and management and developing various tactics and strategies to help you understand and transform your relationship with money.
Does your job reflect your values? Are you at peace with money? Do you come how from your job full of life? These are just some of the questions Robin and Dominguez ask in order to help you develop real insight into how you spend and perceive your money, as well as your time.
The goal of Your Money or Your Life is to get readers to understand that financial freedom is not only about the basics of finances such as earning, spending, debts, and savings, but that time management, integrity, independence, and fulfillment are equally important to the process.
You'll also like:
11yr Old Boy Starts Book Club Called Books And Bro's Focusing On African American Literature
6 Essential Gadgets You Need For Your Home Office
Busta Rhymes Is Getting In Shape In Anticipation Of His New Album
You Are a Badass at Making Money: Master the Mindset of Wealth
by Jen Sincero
What if I told you that your financial limitations were a direct result of poor habits, unconquered fears, and your own subconscious abundance-limiting beliefs? This is the exact perspective shift author Jen Sincero seeks to inspire in you with her bestselling book, You're A Badass At Making Money.
Sincero details how she went from being a young woman living in a converted garage space to living out her dream of traveling the world in just a few years, all while giving you the tools to pinpoint what's holding you back financially, get over your doubts, and tap into your ability to grow seriously rich. The goal of this book is to drive home the fact that your mentality shapes your reality, and this tends to be especially true when it comes to money.
Broke Millennial Takes On Investing: A Beginner's Guide to Leveling Up Your Money 
by Erin Lowry
Millennials are the generation of adults born between 1981 and 1996, and in comparison to previous generations when they were in their 20s and 30s, we are by far the most broke. This, of course, is by no fault of our own.
We've experienced a catastrophic recession, as well as skyrocketing costs for food, education, housing, and healthcare all before we've reached the age of 40. Needless to say, we're kinda screwed on a universal level.
However, this doesn't mean we cannot overcome these obstacles as individuals and Author Erin Lowry has the tools to get you started. She wrote Broke Millenial Takes On Investing: A Beginner's Guide To Leveling Up Your Money as a step by step guide on how to go from being broke to, well, not being broke anymore. It covers everything from student loan debt and handling money in social situations, to how to properly manage money with your significant other.
The Total Money Makeover: A Proven Plan for Financial Fitness
by Dave Ramsey
When we think about money, we tend to put heavy emphasis on how we can get our hands on more of it. Truth be told, we all know that making money is a major key in financial health and freedom.
However, knowing the basics of properly managing the money you already have will make sure you know what to do with an additional income once it does fall into your lap. This means you must have a clear idea of what it takes to pay off debt, secure an emergency fund, save for retirement, and get the ball rolling on a financial increase.
The Total Money Makeover by Dave Ramsey is a great book to get you started on this journey. Ramsey teaches you how to develop a failproof financial plan and even dispels ten of the most common money myths.
Thinking, Fast and Slow
by Daniel Kahneman
Thinking Fast and Slow by Daniel Kahneman is not your typical finance-focused book. In this book, Kahneman explains what drives the way we think by breaking down the two systems of the mind: the fast, emotional system, and the slow, logical system.
Because there is such an intense focus on decision making and judgment, Thinking Fast and Slow is a great introductory book for those of you interested in pursuing a career that closely aligns psychology and economics, such as investing, marketing and advertising, and analysis, but has already mastered personal finances.
You'll also like:
11yr Old Boy Starts Book Club Called Books And Bro's Focusing On African American Literature
6 Essential Gadgets You Need For Your Home Office
Busta Rhymes Is Getting In Shape In Anticipation Of His New Album
Peace of Mind During the Holidays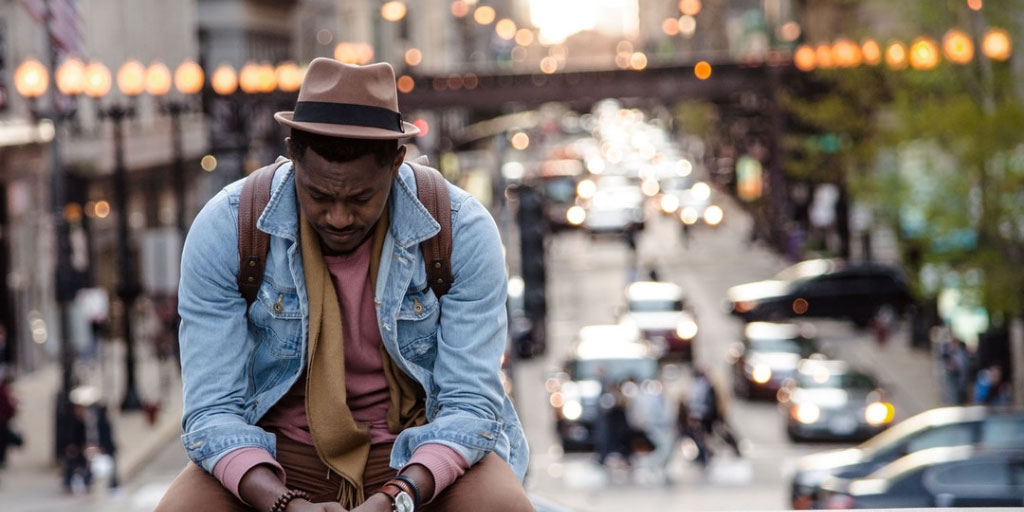 Adulting the holiday season is never easy for the average guy, and it is important that you pay special attention to your peace of mind despite the hustle and bustle of the season.
Typically it is the best time of year but we know for many it also brings with it a lot of pressure and unrealistic expectations that many of us are not equipped to deal with emotionally.
If you are a spiritual man then this post is for you! On hard days ask God to grant you strength and clarity of mind and to help you feel at ease in your life.
Pray for peace of mind
Yes, it is true, that we cannot control people, plots or plans and in some cases our very own circumstances. Therefore, declare your trust in God and ask Him to step in and take the reigns over the trivial and heavy matters that might come your way. If you are feeling stressed out, pray for peace of mind daily until you actually feel at peace.
Stop worrying about trivial things
Sometimes things in life are running smoothly and then there are times that you cannot seem to find a balance and you begin to stumble and constantly worry about things some of which you might not have control over.
The crazy thing is, most things that we worry and dread over never happen anyway and we make up scenarios in our head that cause more stress than value.
Talk to someone
If you are like me then typically you try to shoulder your problem all on your own. You might feel weak or vulnerable even when that really isn't the case at all. Some burdens we do have to shoulder alone but there are also some burdens that others can help us navigate especially during the holidays.
Focus on what's important
Focus on what matters to you, if it doesn't feed your heart and soul you might have to hold off on certain things until you are able to re-evaluate or redefine what is most important to you.
Once you figure that out, place your energy into the things that matter the most.