LeVar Burton Will Start Guest Hosting Jeopardy – Fans Plan To Boost Ratings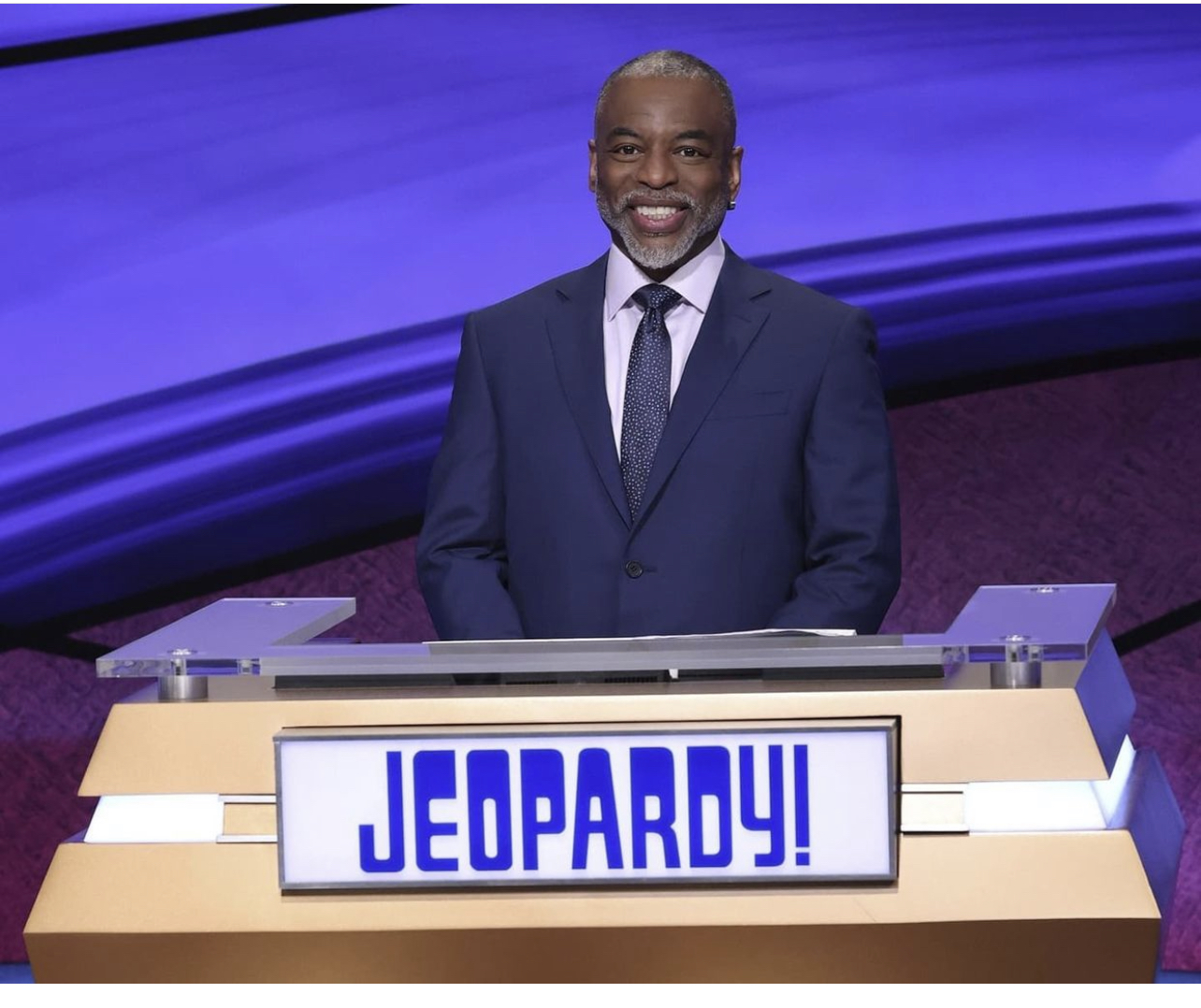 Finally, LeVar Burton, the former host of Reading Rainbow will be a guest host on Jeopardy. Fans have petitioned hard for this moment and it's happening next week.
According to NBC News, the pre-recorded episodes will begin to air on Monday at the game show's lectern, and fans are eager to see Burton take the position permanently.
In 2013, Burton tweeted that he signed an old petition started by fans for him to be the next host of the quiz show and in 2018 called "Jeopardy!" the only "game show I've ever wanted to host."
"Jeopardy!" has not yet committed to a new regular host since the death of its beloved steward Alex Trebek last year, opting for a rotation of guest hosts for the past several months. Trebek died in November after a long battle with pancreatic cancer.
Trebek had been the face of the franchise since 1984 and had been contracted until 2022. Burton is the latest in a long list of guest hosts, from former contestant Ken Jennings to NFL quarterback Aaron Rodgers.
On Twitter fans are making it known that they will be watching in order to boost the show's ratings.
see below:
We supporting @levarburton hosting @Jeopardy this week as a family right? pic.twitter.com/qMnIkSQ8ba

— Matthew A. Cherry (@MatthewACherry) July 26, 2021
"We supporting @levarburton hosting @Jeopardy this week as a family right?" Oscar-award winning writer Matthew Cherry tweeted to his followers Monday. The responses were overwhelmingly positive, with some noting that they would set an alarm to ensure they don't miss the viewings.
and
Not Jeopardy scheduling Levar Burton during the Olympics… but please believe I'm take 30 minutes every day this week to give him my view and ratings pic.twitter.com/2d33yeGRuN

— I Said What I Said 🤷🏾‍♀️ (@Ikyfllina93) July 26, 2021
and
Jeopardy, just sign LeVar Burton and let's end this thing.

— MZS (@mattzollerseitz) July 26, 2021
We couldn't agree more!
Try These 7 Dwayne Johnson-Approved Tips to Building Life-Changing Habits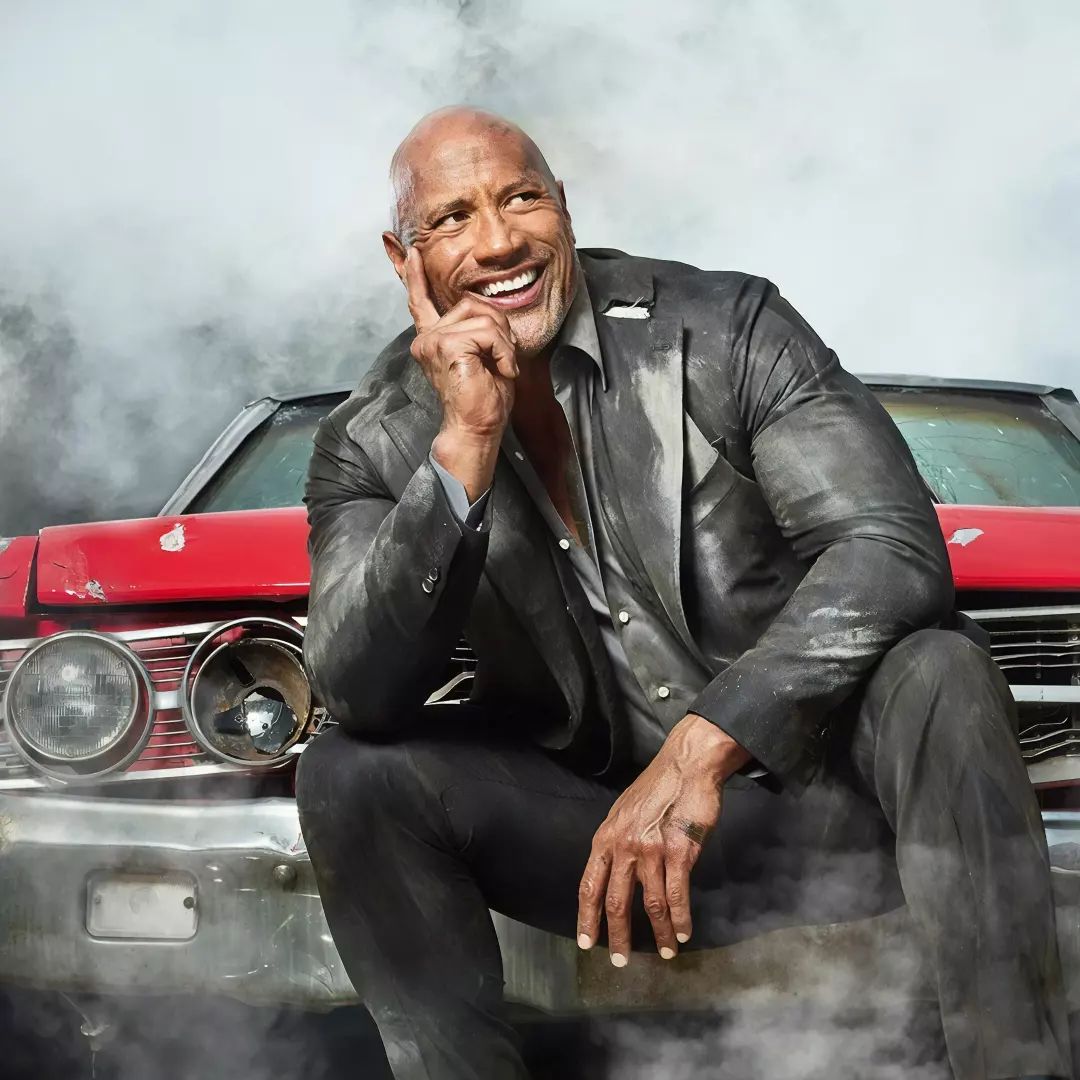 Dwayne Johnson is rated one of the hardest-working actors in Hollywood, which is why he's among the highest-paid actors. Dude gets three to five hours of sleep each night. Three.
He's also one of the most inspiring people in the world. He has over 300million followers on Instagram, where he doesn't shy away from sharing an inspo post now and again – like, say, the perks of a late-night gym sesh, why you need to work hard in life, or the benefits of a 7,000-calorie cheat meal.
No matter what, The Rock is a 21st Century icon. That's why we decided to share the seven most important lessons he's taught us over time.
Seven, because that's the amount of money he had when he was kicked out of the Canadian Football League and had to start over. Seven, because that's the mane of his firm –SevenBuck Productions.
Work Like Your Life Depends on It Because It Does
Success isn't always about greatness. It's about consistency. Consistent hard work equals success – Dwayne Johnson
As a child, Dwayne witnessed his dad wake up at 5 am every day. He'd have his cup of coffee and then hit the gym. And when other kids played at the playground, Dwayne accompanied his dad to the gym – hardcore gyms. His first interaction with weight rooms was as a pre-teen.
However, this was a crucial bonding time for them, and it was then that he learned there's no substitute for hard work.
His dad and other wrestlers would train for hours every morning, like all the top bodybuilding giants – Frank Zane, Albert Beckles, and Arnold Schwarzenegger. It was all they knew, and it was all Dwayne knew. And it worked.
Create A Solid Morning Routine
Dwayne starts his day at 3.30 am. He begins with a light cardio workout –a quick run or some weights (when he knows he'll have a busy day). After working out, he has his morning meal, 'The Power Breakfast,' and starts his day.
You, too, can create your morning routine. Wake up early, go for a run, do some light intensity cardio, or try meditation – whatever gets you supercharged. Kickstarting your day with a defined habit helps you have a positive and proactive attitude, allowing you to accomplish your day's tasks on time.
It also helps alleviate stress, minimize mental fatigue, and boosts your overall productivity, clearing the path for a successful future.
Appreciate More
It's easy to get caught up in the bliss of success and forget how fortunate you are. Practicing gratitude is an ideal way of creating a positive environment, reducing stress and anxiety, and enhancing your overall health.
How can you cultivate this habit? It's simple. Like Johnson, you can pen down a gratitude letter to your supporters or do some volunteer work. Dwayne has a long list of the charities he supports and volunteers his time for, including, The Make-A-Wish Foundation, I Have a Dream Foundation, Parkinson Society Maritime Region, Red Cross, Starlight Children's Foundation, and Until There's A Cure.
It can also be as simple as reminding yourself of one thing you're grateful for every day before going to sleep. The more you appreciate the small wins, the happier you'll be.
Exercise – It's Good For Your Overall Existence
Besides boosting physical health, working out enhances creativity and improves cognitive skills. It's also the best way to build endurance and get pumped up for work.
If you're not convinced, just ask Dwayne. The guy has a solid workout routine that helps keep him grounded and ready for anything thrown at him. He's currently doing a #BlackAdam workout, which involves leg curls, compound pressing movements, chain lunges, shark pit squats, and barbell squats.
The training helps improve blood volume, detail, and conditioning, which means it acts as a natural anti-depressant. Still need more reasons for hitting the HIITs and strength training workouts?
Just scroll through Dwayne's IG page – you'll get the inspiration you need.
Eat Right
Consuming healthy meals boosts your physical health and helps you save on $$$, bolsters your energy levels, and amps up your mood – you become a healthier, leaner, stronger, and happier person, which equals a better and successful life.
Dwayne subscribes to a 'Power' meal plan, consisting primarily of high-protein chicken, salmon, and buffalo, with light carbs like rice and sweet potatoes. He also loves his greens and then enjoys a delicious cheeseburger on the weekends as his cheat meal.
He mainly relies on natural protein sources, but he uses a casein protein shake now and then to improve his workout recovery.
Invest in Self-Care
Taking some time off to unwind does wonders for your mental health, mood, and self-esteem – and Dwayne Johnson knows this.
His preferred mode of relaxation? Fish farming. The Hawaiian-born icon spends his self-care time at his 'happy place' – his sprawling farm in Charlottesville. Dwayne has been raising his fish for over a decade now – trout, carp, sunfish, and more. And he works closely with a team of biologists to ensure a thriving ecosystem for his fish to live in.
When he's not fishing, he loves spending time with his babies. This enables him to decompress and enjoy time off from all the noise.
You, too, can develop your decompression routine, and it doesn't have to involve fish – we all can't rear fish. So, try listening to music, hiking, cooking with your family, or learning a new skill. Whatever rocks your boat, do it!
Don't Give Up
Dwayne always says failure is a virtue. So, don't throw in the towel just yet. When the road gets brutal, get tougher, too. Challenges are meant to shape you and mold you. Were it not for the thousands of failures Dwayne experienced, no one would know The Rock today.
So, don't be afraid to fall. That tiny or massive failure can help pave the path to becoming the next world icon.
Bill Cosby Hopes Appearing In Rap Video With Mephis Jelks Will Help Restore His Reputation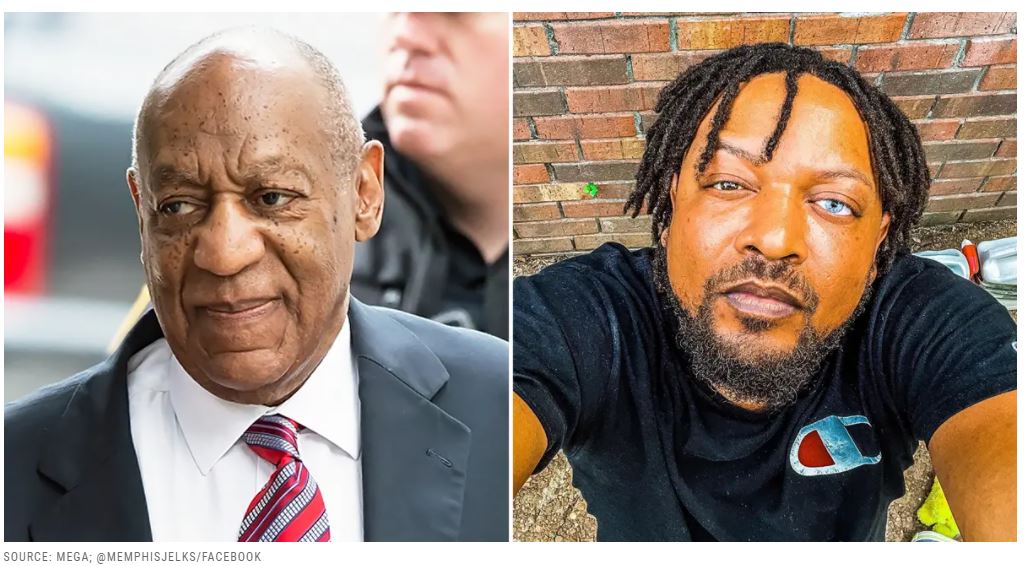 Bill Cosby is hoping to get back in the good graces of pop culture, and his first job out of prison is a cameo in a rap video.
According to Radar Online, the 84-year-old comedian is making a cameo in rapper Memphis Jelks' music video, dedicated to the man once dubbed "America's Dad."
The song is called The Cosby Dance, and the two will begin shooting in the next few months as long as Covid cooperates.
"They plan on starting production in (3) months but they're trying to watch this resurgence of Covid and be responsible," Radar is told.
"The greatest legacy one can pass down to their children and grandchildren is not money nor material goods, but a legacy of truth and facts.
They [media] removed The Cosby Show, A Different World, and many of my Honorary Degrees," Cosby said in a statement to Radar.
When Pennsylvania's highest court overturned Cosby's sexual assault charges in June, they "restored those feelings and memories, when they vacated my conviction, due to the egregious violation of my constitutional rights."
Cosby feels honored a rapper like Memphis Jelks would create a song solely based on him.
"Now, comes a prolific rapper, Memphis Jelks, who adds to the restoration of my legacy with a powerful new song called, 'The Cosby Dance' Hey, Hey, Hey — Far From Finished," Cosby's statement continued.
Memphis Jelks is all about Cosby, telling Radar, "I believe the upcoming generation can learn a lot about overcoming adversities by studying and applying the principles of Dr. Cosby's educational and career choices that have helped lead to his enormous success."
"What better way than a viral song and dance in which the lyrics celebrate some of the great attributes of one of the greatest American comedians of all time, who happens to be Black," he added.
After Cosby's release from prison, his rep Andrew Wyatt told Radar, Cosby is gearing up for a big television and stand-up comedy comeback.
But this though!
Comedian Tony Baker's Son Passed Away In A Car Accident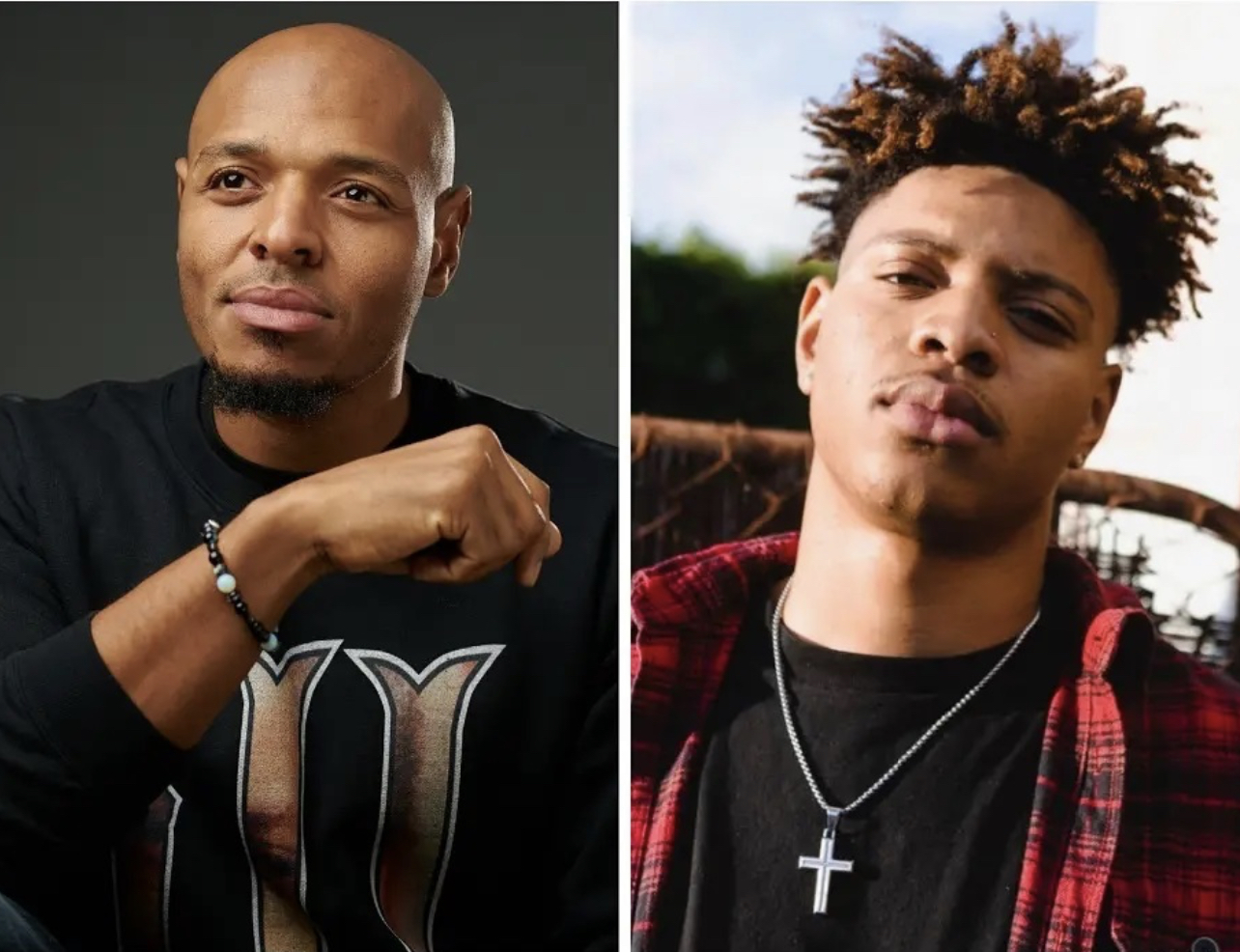 Sadly 3 young adults involved in a car accident have lost their lives. Cerain Baker, 21, and son of Tony Baker, Jaiden Johnson, 20, Natalee Moghaddam, 19, and another unnamed occupant were "ejected" from their silver Volkswagen Tuesday night.
Their vehicle was struck by two other vehicles that appeared to have been street racing.
According to NBC LA The crash that apparently involved street racing occurred at about 11:50 p.m. Tuesday on North Glenoaks Boulevard at Andover Drive.
The family of one of the victims, Cerain Baker is struggling with the loss of their "bright light." He was a 21-year-old musician and former Burbank football player.
"It feels like it's not real," Tony Baker, his father, says. "We get waves of grief. We sob uncontrollably. Then it's back to regular conversation."
Police say street racers in a Kia and a Mercedes struck the Volkswagen in which Baker was riding with friends.
Also killed was Baker's best friend, 20-year-old music producer Jaiden Johnson of Burbank and their friend, 19-year-old Natalee Moghaddam of Calabasas.
For Cerain Baker's loved ones life won't be the same.
"Just a guy that everybody loved, so likable!" said Cencere Baker, his brother. "I went to school with him, I'm just a year younger. You could tell how everyone liked him."
His mother, Cherie Whitehead, said he was a beautiful soul.
"Anyone who met him could tell you, we called him the Mayor of Burbank growing up," she said. "He could hold a conversation with you."
Prayers up for the family