Dwayne The Rock Johnson Shares His Exfoliating Routine With Instyle Magazine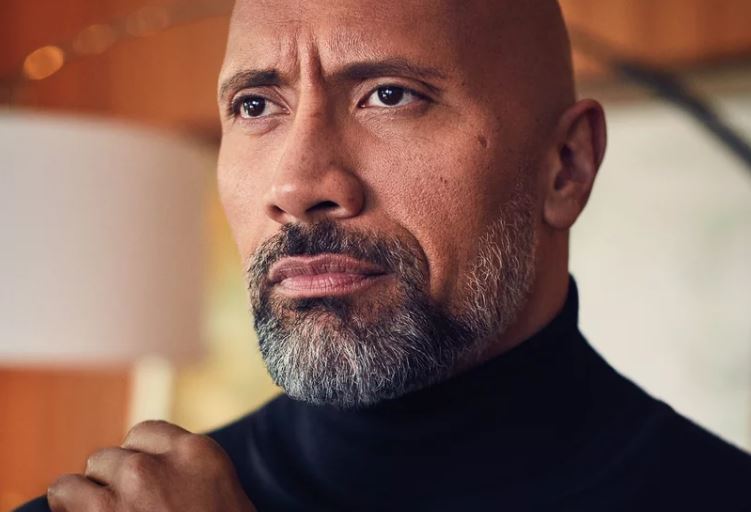 Recently, Dwayne, The Rock Johnson did an interview with Instyle magazine and the photos went viral. To be honest, he really did not share his exfoliating routine, but he did share that whatever we read about his routine on Google is BS.
Watch below:
Check out some of the pictures
Then he did a reboot of this iconic photo from his high school days:
Via Instyle:
The last time @TheRock was photographed in a turtleneck (in his high school days), it went viral. Following our shoot in his @brioni_official shirt, he tweeted "All I'm missing is my sexy leather fanny pack and silver chain,"
The Glow-up is most definitely real!


5 Black Sci-Fi Writers with Stellar Books
When you think of science fiction writers, your mind probably goes to people like Isaac Asimov and Arthur C Clarke. However, science fiction is no longer an exclusively white genre. We have writers of color who are pushing the boundaries of the genre as well as anyone else. The only difference is that they are enabling black readers to imagine themselves as heroes rather than side characters.
These are the writers we are talking about today. They are people of color, and they have written at least one stellar book.
Octavia Butler – Xenogenesis Trilogy
Octavia Butler is arguably the most celebrated black science fiction author. She writes about frightening futures, where nuclear war has wiped out most of humanity, alien viruses have mutated people into monsters, and right-wing theocracies govern dystopian societies. One of the common elements in her stories is that black women are not victims; if anything, they are the ones who offer a ray of hope.
Butler's Xenogenesis Trilogy is one of her best works. It is based on humans who are saved by aliens after a nuclear war wipes out most of their race. The aliens, called the Oankali, have three genders—female, male and ooloi—and they have ulterior motives for saving humankind.
NK Jemisin – Broken Earth Trilogy
NK Jemisin is one of the most celebrated authors of the 21st century. Her works have broken records set decades before; like winning the Hugo Award for Best Novel three years in a row. Most of her stories get nominated—or win—the major sci-fi and fantasy honors.
Jemisin's Broken Earth Trilogy is one of the most critically acclaimed trilogies of all time. The first book in the series, The Fifth Season, takes place in a supercontinent where every few centuries, catastrophic climate change occurs. In a single day, main character Essun discovers that her husband has killed their son and kidnapped their daughter, the empire collapses after most of its citizens are murdered, and a great red rift spews ash into the sky that will last years. Jemisin spins a good yarn, and it's no wonder her stories are as acclaimed as they are.
Nnedi Okorafor – The Shadow Speaker
Nnedi Okorafor is a Nigerian-American author known for her Afrofuturistic worlds. She has won the biggest awards in science fiction, from the Hugo to the Nebula, Locus, World Fantasy and more. Other than novels and novellas, she has also written comics like Wakanda Forever and Black Panther: Long Live The King.
The Shadow Speaker is a book that takes place in 2070, after the Earth experiences a nuclear fallout. The fallout has caused some humans to develop both magical and mystical abilities. The story focuses on Eeji, a shadow speaker; someone that shadows can talk to. After an earthquake breaks down the boundaries between Earth and other worlds, Eeji is forced to look for a way to broker peace between the different worlds.
Karen Lord – The Best of all Possible Worlds
Born in 1968, Karen Lord is a writer known for her works in speculative fiction. Even though her works were published from 2010, she's already gained attention for the unique way she tells her stories.
Her novel, The Best of all Possible Worlds, starts with the destruction of a planet, which makes its race—the Sadiri—endangered. The surviving Sadiri reach a multiracial world, and they start looking for other Sadiri who had emigrated to the planet years before. The book shows us that even in a future with significant telepathic and technological advances, injustices like slavery and discrimination still remain.
Nalo Hopkinson – Midnight Robber
Jamaican-born Nalo Hopkinson has written a range of speculative novels and short stories. She has also edited two anthologies, Mojo: Cure Stories and Whispers From the Cotton Tree Root: Caribbean Fabulist Fiction. Her stories take place in various settings, from worlds similar to our own to ones that far into the future.
Midnight Robber, for instance, takes place in the distant future, where traveling between dimensions is possible. In the Caribbean-colonized planet called Toussaint, young Tan-Tan's father commits an unforgivable crime, which forces them to escape to another world. But this new world is full of monstrous creatures and humans who are just as bad.
Our 7 Most Anticipated Movies of 2021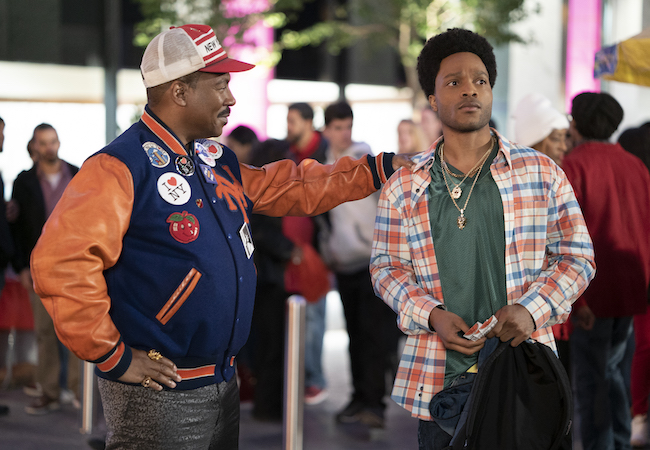 2021 feels like a breath of fresh air, compared to 2020. Vaccines have started rolling out around the world—meaning there is an end in sight to the pandemic—and a lot of the highly-anticipated films we didn't watch in 2020 will come out this year.
You could be seeking blockbusters—this year will have numerous tentpoles—or indie films—Netflix alone has guaranteed to release a new movie every week this year. So, it's a major year for cinephiles.
Here are some of the movies that should be on your watch list for the year. Let's keep our masks on and hope that the cinematic road ahead is bright.
No Time To Die
The latest Bond film is also the last to feature Daniel Craig (unless he gets an offer he can't refuse). It has received multiple delays, directors have changed, and cast members have been injured while filming. However, No Time To Die will finally hit theaters this year, though rumors have started circulating that it will get a further release from April 2nd to sometime in the fall.
The movie's plot focuses on Bond searching for a kidnapped scientist. During his search, he encounters a mysterious villain wielding some dangerous new tech.
Coming 2 America
Eddie Murphy's career is back on an upward trajectory, thanks in large part to the success of Dolemite Is My Name. So, we are naturally interested in Murphy's next project, which happens to be a sequel to his most-loved film: Coming to America.
In the first film, Murphy plays Prince Akeem, an African prince who heads to the US in search of his future wife. The film packs everything we love about Eddie Murphy movies: a romantic arc, tons of humor, and Murphy playing multiple characters. If Coming 2 America is even half as good as the first one, it's certain to be a success.
A Quiet Place Part II
2018's A Quiet Place was a smash hit, so it's no surprise that a sequel is on the way. Initially meant to come out in March 2020, it's now been scheduled for April 2021.
The sequel follows the Abbott family as they adapt to a new life without the father. They are forced to venture beyond their home and look for people who can help them survive the monsters they faced in the first film. However, they soon learn that the monsters aren't the only threat they should fear.
F9
F9 is the ninth installment in the Fast & Furious franchise. Here, Dominic Toretto and his crew face the most skilled driver and assassin they have encountered to date: Dom's brother, Jakob. Jakob has teamed up with Cipher, who was the main baddie in The Fate of the Furious.
The Fast & Furious franchise has never been one for subtleness. Judging by the bonkers trailer, the latest entry is going to be more ludicrous and action-packed than ever.
Dune
Dune is one of the most celebrated science fiction novels of all time. So, it makes sense that the upcoming movie adaptation is one of the most anticipated movies of the past few years. Alongside the popularity of the novel, the film has a revered director in Denis Villeneuve, and it boasts a stellar cast with everyone from Jason Momoa to Josh Brolin. Expectations are sky-high for Dune, and after Blade Runner 2049, we know the director can make something special.
Dune will come out on October 1st.
Mission: Impossible 7
The Mission: Impossible films aren't just among the most popular and highest-grossing action films; they are also among the best-made. With each sequel, the movies get progressively better, with better action, higher stakes, and an ever-increasing bond with Ethan Hunt and his team.
The studio hasn't released any details of the plot, but there's little doubt it will be as bombastic as the rest. Here's hoping it actually releases on its scheduled date, on November 19th.
The Matrix 4
What a time to be Keanu Reeves. His career stalled in the late 2000s, but then John Wick came out and his action-star status returned. The first three films have all been hits with both critics and audiences, to the extent that two more sequels are being produced. And that's not all; Keanu Reeves has also returned to his most popular franchise: The Matrix.
We don't know much about this latest entry, especially since Reeves' character Neo died at the end. However, it's sure to be an interesting movie for fans of the original trilogy.
Michael B. Jordan Will Produce Static Shock Movie Based On The DC Comics Character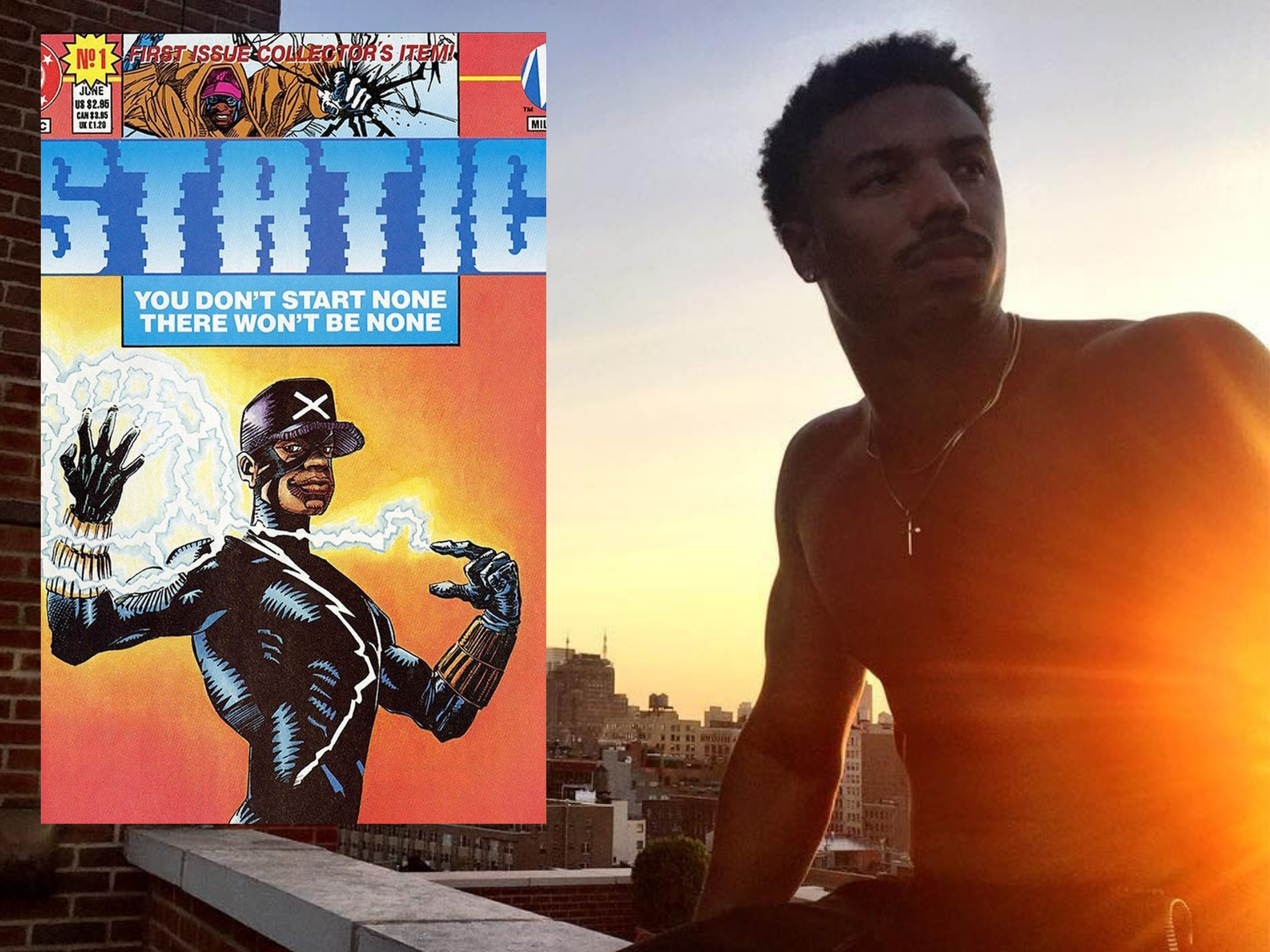 Michael B. Jordan is heading back into the comic universe and according to an exclusive report by The Hollywood Reporter the actor will be producing Warner Bros. and DC Comic's film Static Shock which is based on the DC and Milestone Comics character Static.
The star, who starred as Johnny Storm/Human Torch in 2015's Fantastic Four, will join filmmaker Reginald Hudlin on the project.
"I'm proud to be a part of building a new universe centered around black superheroes; our community deserves that," Jordan told THR. "I'm proud to be a part of building a new universe centered around Black superheroes; our community deserves that."
Static otherwise known as Virgil Hawkins, was created in the 1990s by Milestone Media and DC Comic. The character is a teenager turned superhero with electromagnetic powers.
A "Static Shock" animated series aired on Kids' WB in the early 2000s and was one of the few superhero series starring a Black character.
⚡️😏 pic.twitter.com/GKdIJOxck0

— Michael B. Jordan (@michaelb4jordan) October 17, 2020
Michael B. Jordan shared the news on his Instagram and Twitter about the film featuring the Static comic book cover and captioned the picture with a lightning bolt and winky-face emoji.
According to People Magazine, the project was first floated during the DC FanDome event in August.
Phil LaMarr, the original voice of Static, revealed how important it was to promote a character like Static, Entertainment Weekly reported.
"Virgil is what I always wanted as a comic book kid growing up: Black Spider-Man. A good story can make you live it, feel it, and when it does, it resonates on a whole other level," he explained.
LaMarr added, "It touched on archetypes as a comic fan that I loved, but also touched on my life as a Black man in the real world."
Jordan isn't new to the world of animation, early last year he shared that he was a Nime fan and was the voice of the character for Gen Lock.
"Way too excited to show you guys the final trailer for #genLock all my real followers/fans know how much I'm an Anime fan and this show fulfilled one of my life-long dreams of voicing a character on an animated show. Jan 26th it's going to get crazy on @roosterteeth"
It will be interesting to see what Michael has in store with Static Shock. Read more details about the announcement here.
You'll also like:
Best Halloween Movies To Watch Year Round
Here Is Why We Are Looking Forward To Zack Snyder's Justice League
The Top 10 Batman Villains Of All Time