Recently I came across another Casio G-Shock with a pretty hefty price tag. This watch has been out for a minute but still available in limited quantities.
It reminded me of an article we did a while back: Would You Pay $1,000 for a Casio G-Shock?
Then, we posed the question, "Would You Pay $1,000 For A Casio G-Shock?" For those with a few extra bucks at the end of the month, the high-end premium MR-G series has up'd their game with a samurai-inspired edition of its MR-G model—the MRGG1000B.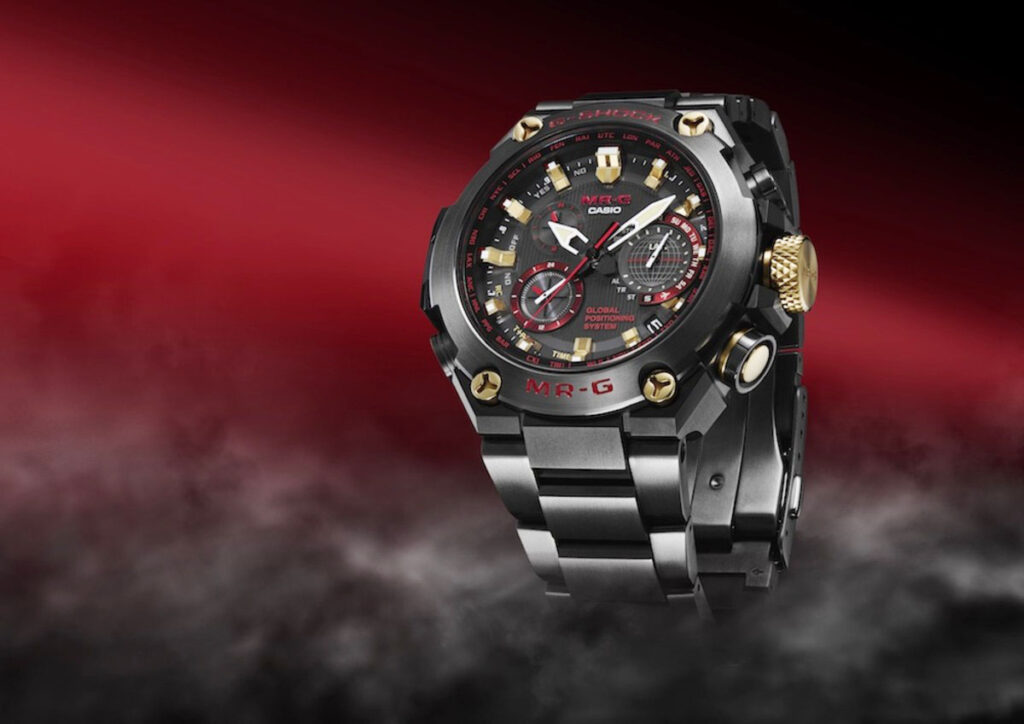 The titanium case and band undergo a special deep hardening treatment that renders the metal five times harder than regular titanium.
Diamond-like carbon coating and sapphire glass crystal provide outstanding scratch resistance and durability.
GPS Hybrid Wave Ceptor technology allows for the most accurate timekeeping, anywhere in the world.
The new MRG-G1000B-1A4 features crimson accents that evoke the red lacquered armor which signified the power and strength of elite samurai during the Warring States period of old Japan.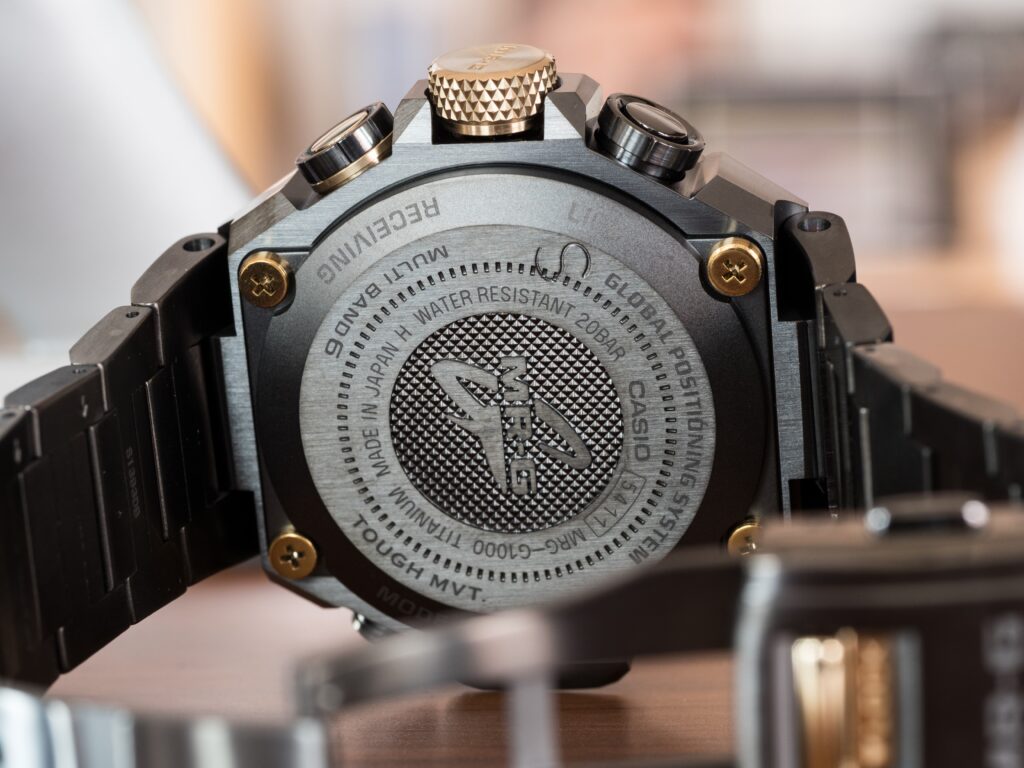 Crimson accents are applied to the bezel and dial logos, second hand, and inset dial hands, adding to the solid and rugged look of the MR-G.
The large side buttons, crown, and front screws are chiseled from metal and finished with gold ion plating, highlighting the black and red theme and lending a refined look to the watch.
The MRG-G1000B-1A4 comes with a timekeeping system that receives both GPS satellite signals and radio wave time-calibration signals, and features Dual Dial World Time, which displays times in two cities simultaneously.
Dimensions: 54.7 mm × 49.8 mm × 16.9 mm / Weight: 131 g
So the question remains. Would You Pay $3G's For A Casio G-Shock? Well, if your house is in order and business is booming, go for it but spend wisely.
Dimensions: 54.7 mm × 49.8 mm × 16.9 mm / Weight: 131 g
Specifications:
• Date and day of the week display
• Full Auto Calendar
• LED Light (Super Illuminator, with afterglow function)
• Shock Resistant
• 200m Water Resistant
• GPS HYPRID Wave Ceptor
• Anti-reflective coating sapphire glass
• DLC treatment + deep curing process
• Screw lock crown
If you would like to take a look at a cheaper version, click here.