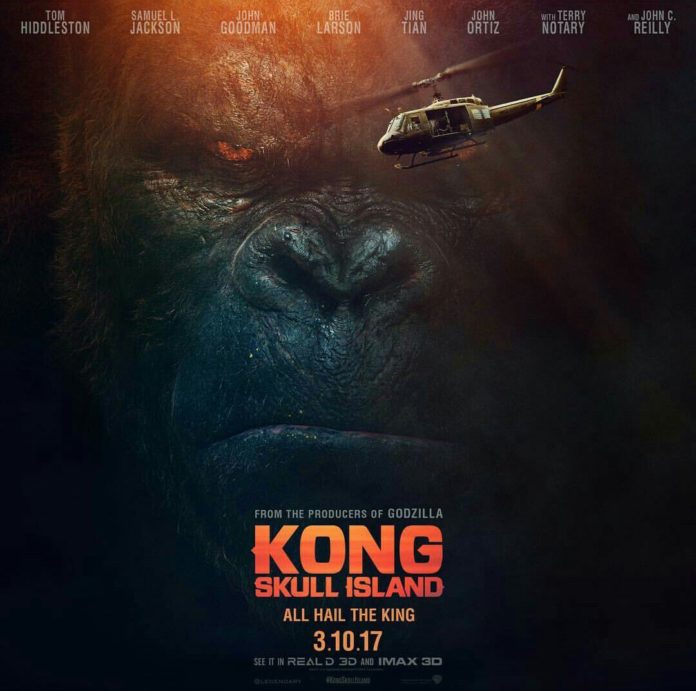 Who else is excited about Kong: Skull Island?
Throughout the years I have always been a big fan of King Kong and Godzilla movies. Even in 2005, when the epic remake of King Kong hit the big screen starring Naomi Watts, Jack Black and Adrien Brody directed by Peter Jackson, I not only saw it in the theater but I bought the DVD as well.
Fast forward to 2017, I am just as excited now as I was in 2005 for the new release. This Kong film appears to be more adventerous and thrilling than the previous 05 version and Kong itself; looks far more aggressive, monsterous and just flat out beastly in comparison to the King Kongs.
Tom Hiddleston, Samuel L. Jackson, Brie Larson, John Goodman and John C. Reilly will star in this thrilling and original new adventure that reveals the untold story of how Kong became King.
Official trailer below: